If you haven't heard the exciting news, Haven Gallery has a different location! That's right, a new forever gallery to honour and host artists and patrons alike. Join them this weekend as they open the doors and turn the page of the next chapter, celebrating the magical solo exhibitions of Laverinne, "Secret Memories" and Valency Genis, "Outer Inside". Also on the event schedule is their Tetralogy group show, which highlights the individuality and diversity of an incredible artist lineup and their creative ideations. With visual potency, traverse the wanderlust of surrealism that awakens the dreamer within.
Can't make the show? You can view each of these beautiful collections in their entirety and all available inventory by visiting Haven Gallery's website!
Laverinne | Valency Genis | Tetralogy Group Show
Opening Reception: Saturday, June 11, 2022
Exhibition Dates: June 11 – July 10, 2022
Haven Gallery
50 Main St., Northport, NY 11768 | ph. (516) 807-4076
To inquire, please contact Erica via email [email protected]
---
Haven Gallery is honored to present Indonesian based artist, Laverinne, for her second solo show, entitled "Secret Memories" at their new location, 50 Main St., Northport, NY. Laverinne paints elegant and serene watercolor works with inspiration stemming from mythology, Japanese Manga, art history and nature. Each piece offers a whimsical female subject sharing an intimate connection with her animal companions. These delicate subjects merge with their animal counterparts with a vibrant unification of color. Not only do the subjects connect with animals, but also with varying flora, fauna, and magical objects painted in corresponding colors. An admirer can immediately notice a uniform focus of color in each piece. This aids in the idea that all creatures in the work are connected in a meaningful way. Each subject is adorned in grandeur fashions, including detailed headdresses, all flowing effortlessly throughout the composition.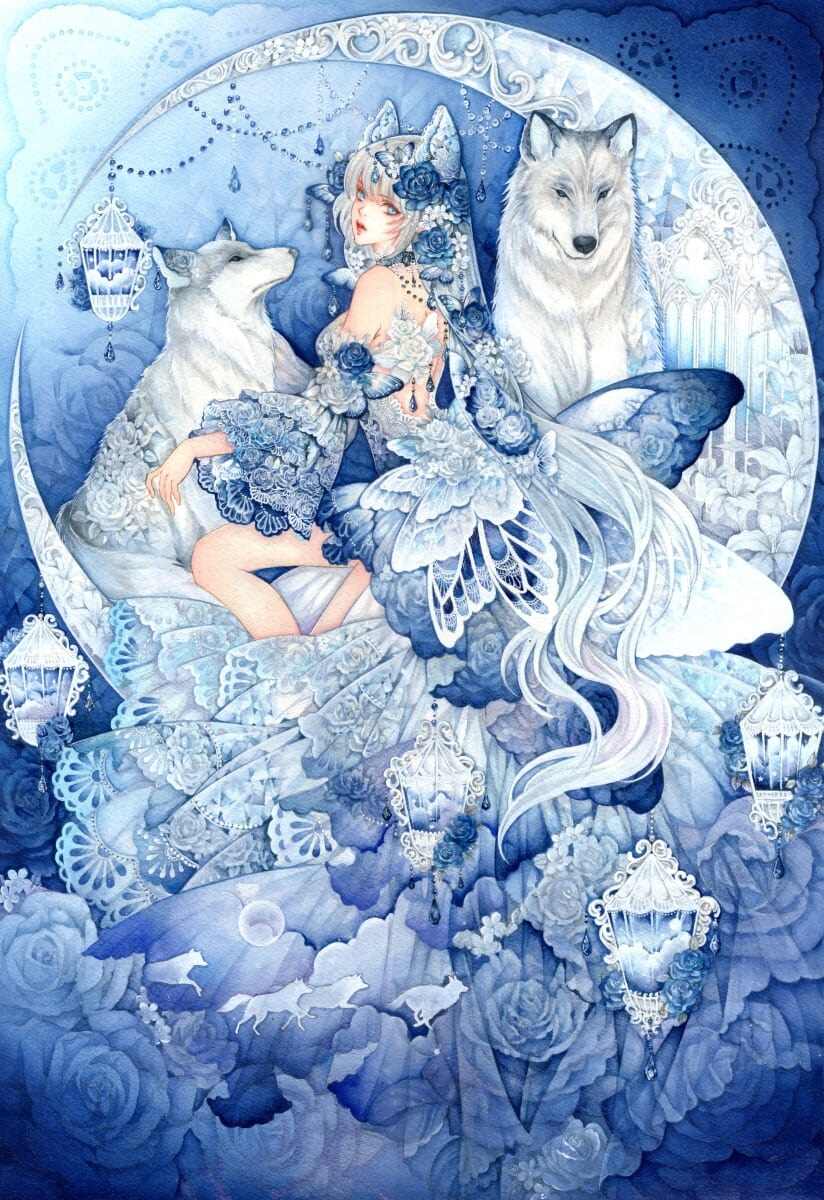 Behind Laverinne's fanciful female characters, Art Deco inspired structures and framework create an awareness of space. Unifying structural elements with organic textures conceive a world that is irresistible to the eye. The exhibitions title, "Secret Memories", draws attention to the fact that each work contains an item, or a place, that can hold secret memories, such as castles, keys, clocks and lakes. Through her paintbrush, Laverinne can best express the majesty found in the natural world. A particular adoration of the flowers, forestry, animals, and humans are especially honored.
For the concept, I drew each painting as having an item, or a place, that can have secret memories in it. A castle, that can have a lot of memories when someone makes an important decision inside. A clock that can show a time of a moment that you will never forget. A key that keeps your box of memories. A lake where memories were hiding at the bottom. A moon where the wolves howl brings back all memories into life. And memories of someone that you cherished when you were a black dress, and memories of the vow that you say in your white dress. Finally, a memory of the braveness that is delivered inside of a flower.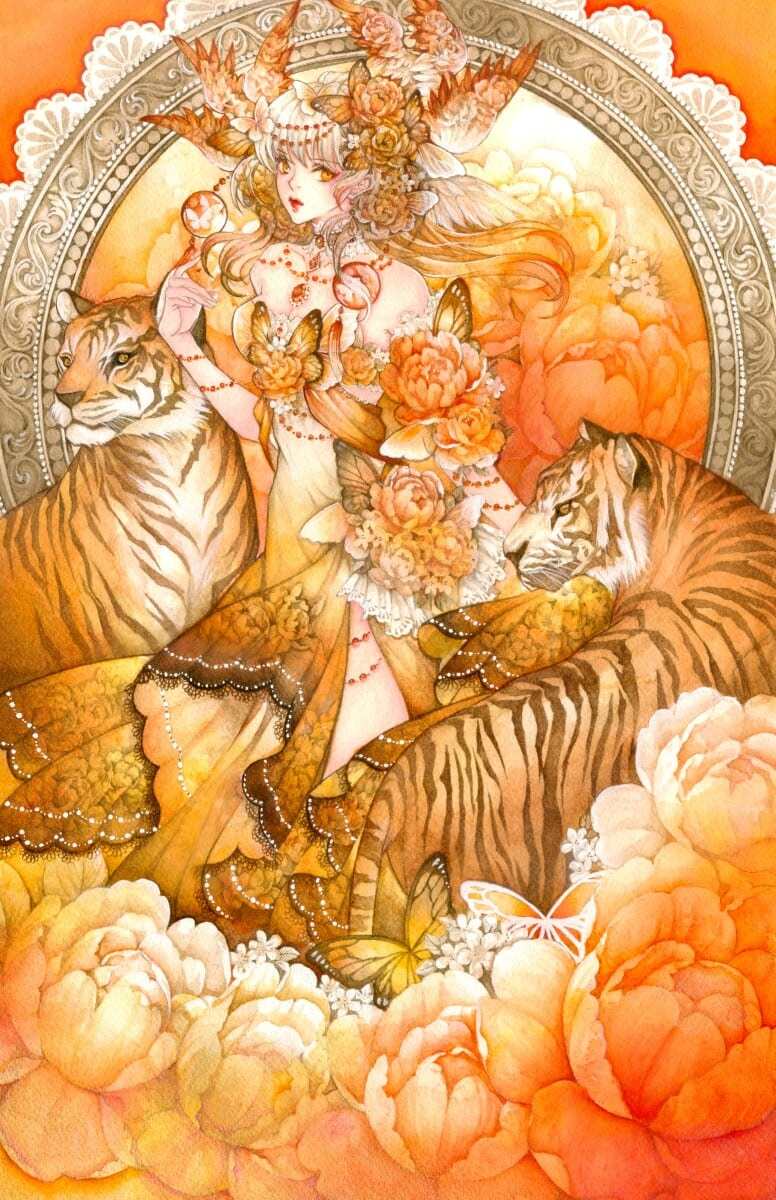 Haven Gallery is pleased to present "Outer Inside", a solo exhibition of new sculptures from Valency Genis, opening at our new location, 50 Main St., Northport, NY. "Inside Out" will feature forty sculptures boasting personality, color and playful design. The artists signature style of pattern, hue and character humanize her chimeric beings whose attributes are rooted in nature, and serve as inviting friends and guests.
Valency's art melds the characteristics of multiple animals into her own unique creatures, adorning them with ribbons, name tags and a delightful array of color and pattern work. Highly inspired by her time as a child out in nature, but also from her love of television and video games, Valency's sculptures merge the two worlds together, creating one of her very own. A surrealistic twist on a historic art-form of preservation and study with the imagination and wonder of mythology and contemporary character motifs. The artwork of Valency brings warmth, imagination and mirth to its viewers; a sharing and connectivity through familiar pastimes and innovative designs.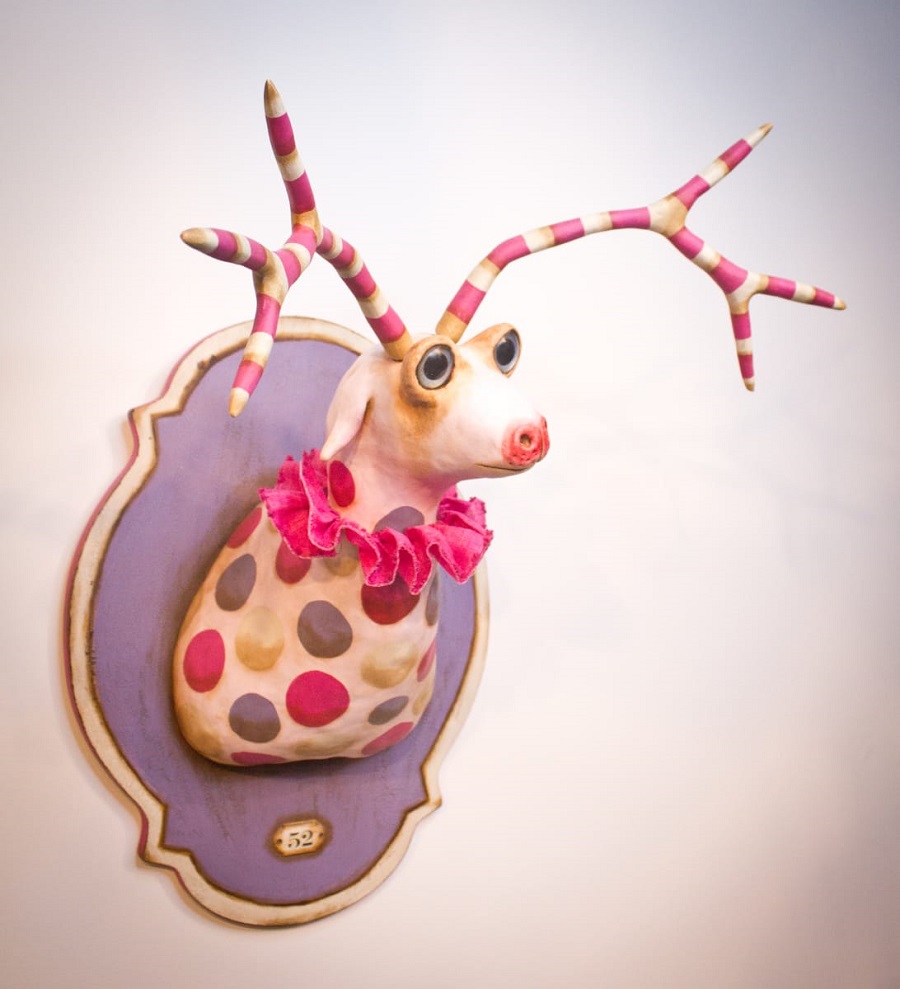 About the Artist //
Valency Genis is an artist with a head full of never-ending creatures. Her magical ability to bring her vivid imagination to life is evident in her amazing sculptures of fanciful hybrid animals. She originally hailed from the Republic of Cascadia, entering the world as a 12-pound baby, born in Portland, OR. After her father passed away when she was a baby, she then grew up in the heart of Seattle, WA.
She was utterly obsessed with television and video games for most of her life, so it is ironic that a summer spent on Flathead Lake, Montana in an electronics-free log cabin when she was 10 years old would change her life forever. Searching for diversions to alleviate her interminable boredom, she happened upon an old taxidermy shop. A dusty pair of "unborn beavers" caught her eye in the window display, and it forever imprinted on her naive adolescent mind. The stunning array of animals presented in the rustic store drew her in with their beauty, but she was bereaved by their demise.
While later studying for her BFA at the University of New Mexico, Valency discovered that she had the power to create creatures and control their aesthetics, while minimizing the tragedy associated with taxidermied animals. She takes an almost Dr. Frankenstein-like glee in crafting her unique animals, drawing on influences such as Dr. Seuss, Jim Henson and Tim Burton.
Her first solo show, Heterodoxy, was at the John Sommers Gallery (UNM) in November 2011, and it garnered Ms. Genis summa cum laude honors from The UNM Department of Art and Art History (which she proudly added to her summa cum laude baccalaureate honors). Valency recently moved from Albuquerque, NM to Lacey, WA, finally returning to her beloved Pacific Northwest.
Haven Gallery is pleased to present "Tetralogy", a group exhibition inviting artists to explore a quartet of four as their theme, and in turn, creating four works to embody those aspects. Subjects span from elements of time, such as the four seasons and notable times of the day, to palette and breed variations as well as differing patterns of human interactions. Each series harmoniously works as one while allowing for each individual artwork to stand on its own as well.
Exhibiting Artists //
Alex Garant, John Lally, Kaysha Siemens, Orphné Achéron, Valerie Savarie, Paige Carpenter, Calvin Laituri, Zoe Williams, Valéry VECU-Quitard, Marc Le Rest, Vince Natale, Zoe Chigi, Brian Mashburn, Chris Mars and Nikolas Tower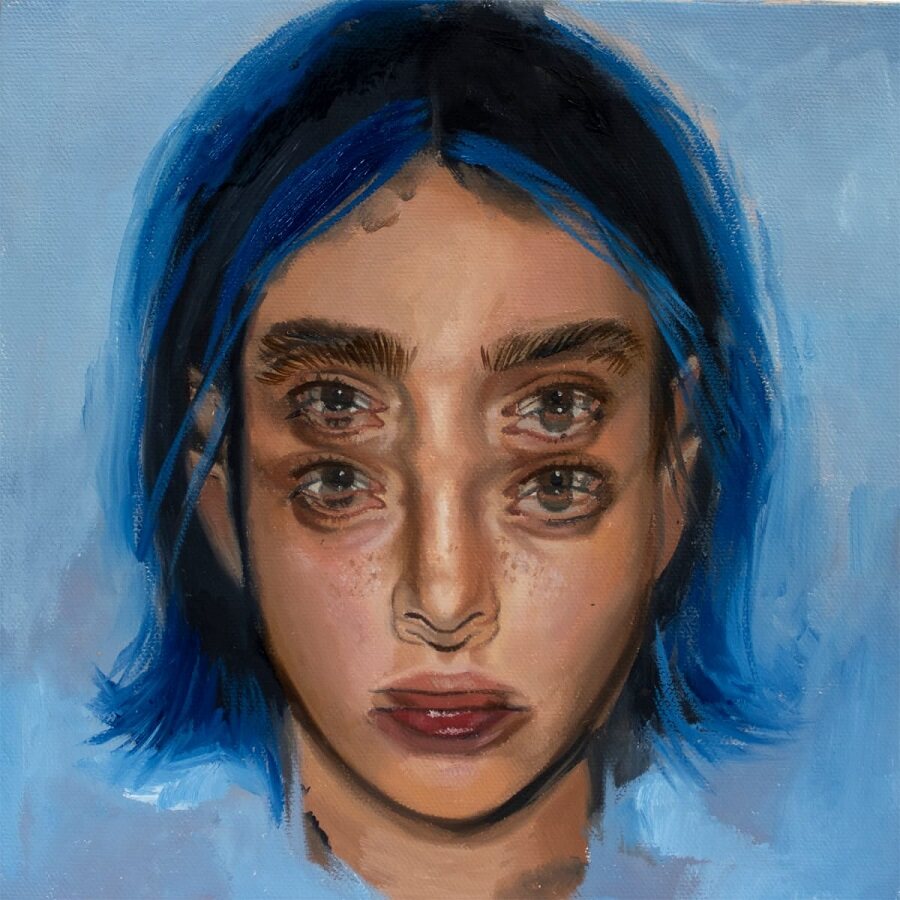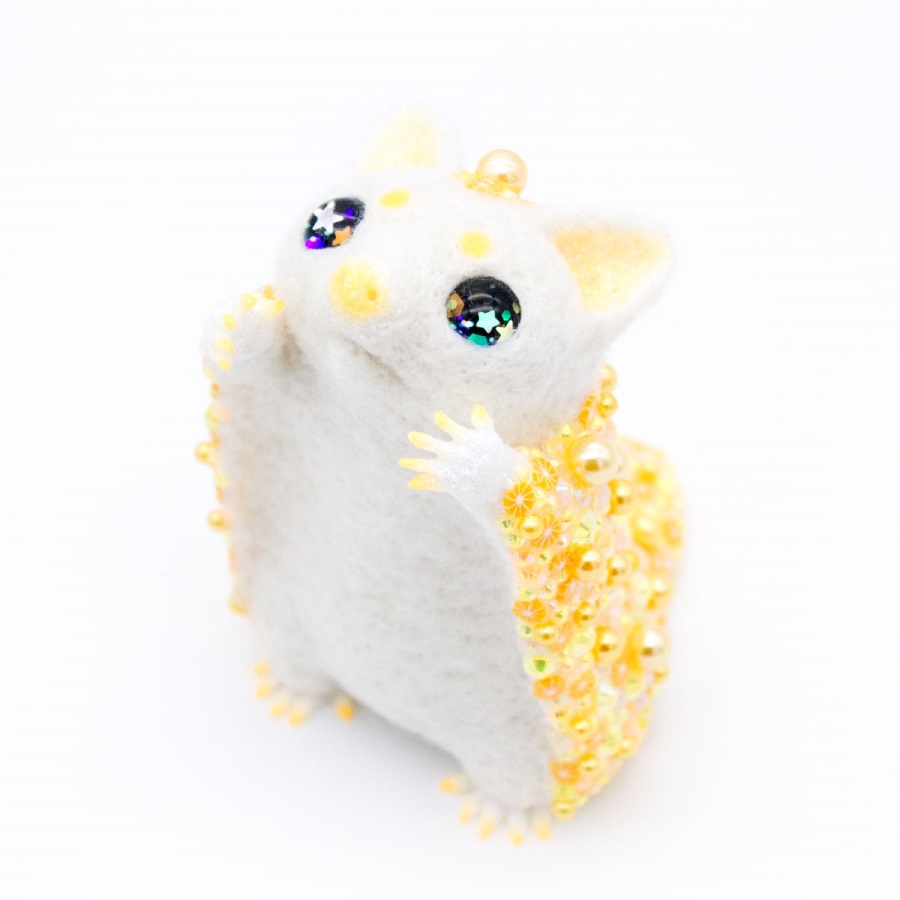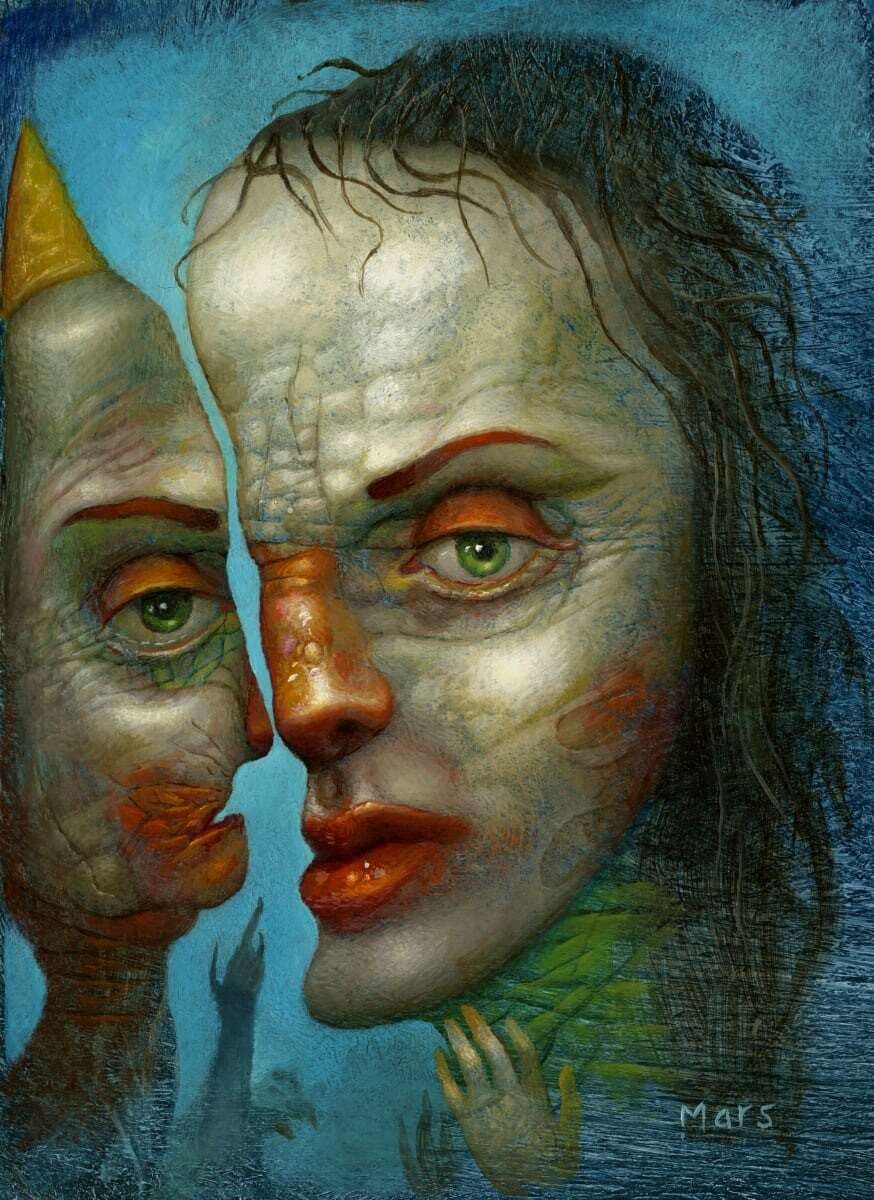 Haven Gallery Social Media Accounts