Excerpt from Issue 29 (June 2020) of Beautiful Bizarre Magazine // Behold the fabulously dynamic Couture and Wearable Art label Claudia Savage by designer Natalie Hutton. She creates pieces that walk the line between art and fashion. Each entirely handcrafted silhouette is artistically uncompromising. Still, she manages to make her garments completely wearable! One unique quality sets them apart from others. They are designed to emulate the concept of sound through fabric, weight, and texture.
Indeed, Natalie Hutton's couture creations are a labour of love and feat of engineering. Many of her astoundingly detailed Claudia Savage gowns require years of effort and hundreds of hours of handwork to bring to fruition. The wearable artisan's extreme work ethic is certainly at odds with today's fast-paced world. Nonetheless, the designer refuses to compromise her aesthetic vision. As such, her dedication to creative perfectionism earned her the prestigious World Of Wearable Art, Avant-Garde award in 2018.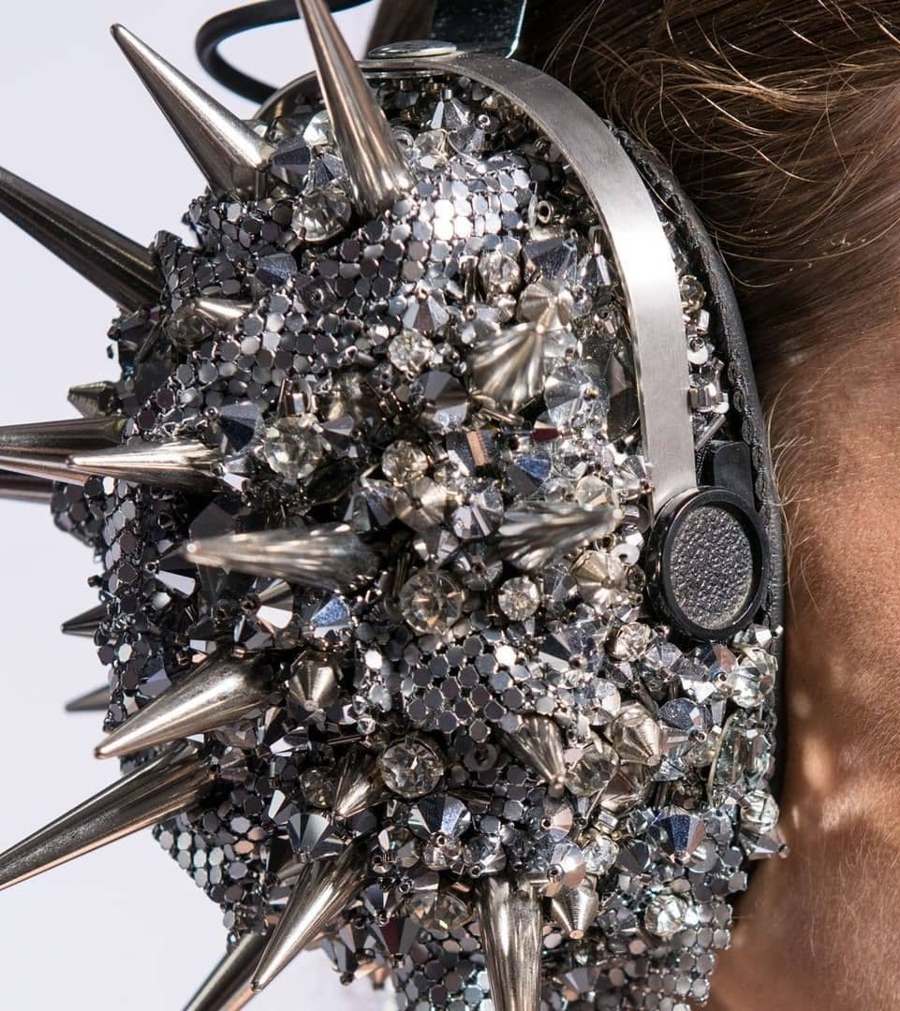 Natalie Hutton is a formally trained traditional artist as well as a couture-crafting idealist. In the truest sense, her wearable designs are the epitome of slow fashion. Each ambitiously conceived and executed piece in her architecturally inspired line requires the patience of a mad genius to bring to fruition. Case in point. She hand-sewed 13 pounds of individually cut and painted metal scales to the bewitching crimson liquid metal gown featured in the videos and images below. Mon dieu!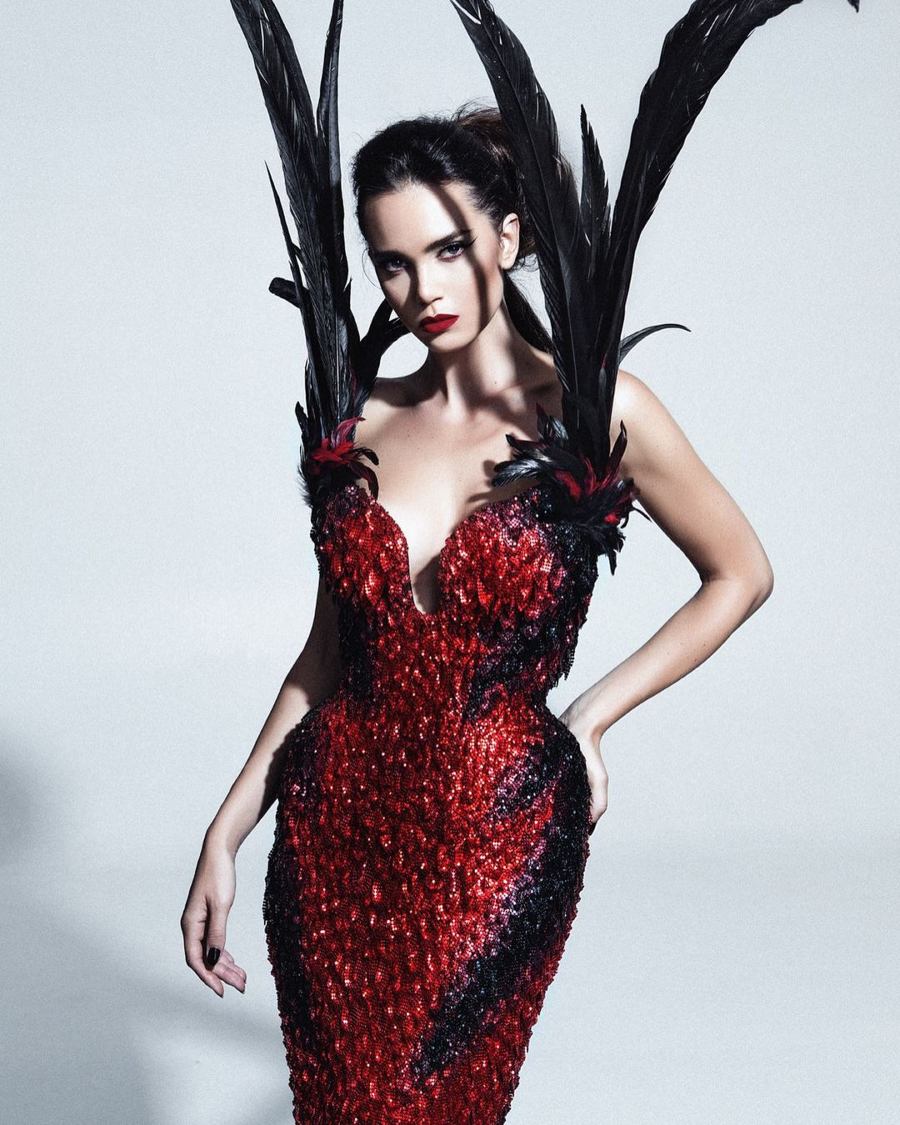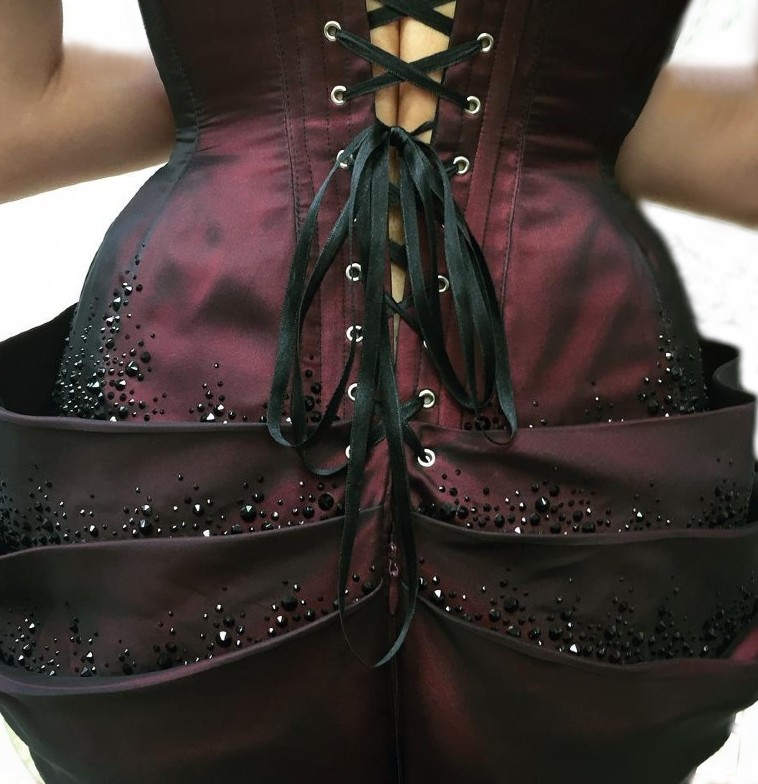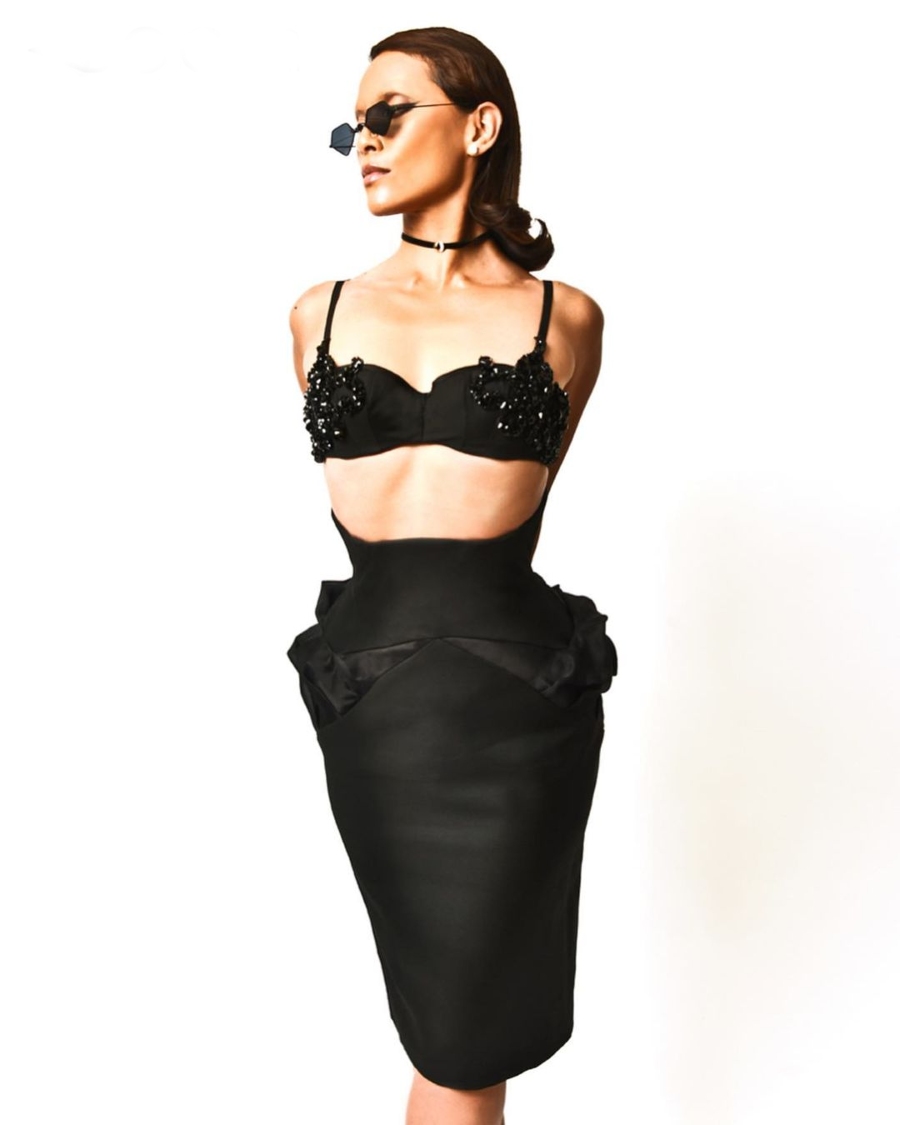 Natalie confesses that she willingly tortures herself in order to actualize her artfully adventurous designs. Remember the infamous line that everybody's favorite Jedi Master uttered? Yes….that one:
"Do or do not. There is no try."
He could have easily been speaking about the Melbourne-based couture artisan's personal work philosophy. Ideas that are well beyond the realm of possibility give her life. The Claudia Savage mastermind is so dedicated that she rises to the challenge of even the loftiest of concepts.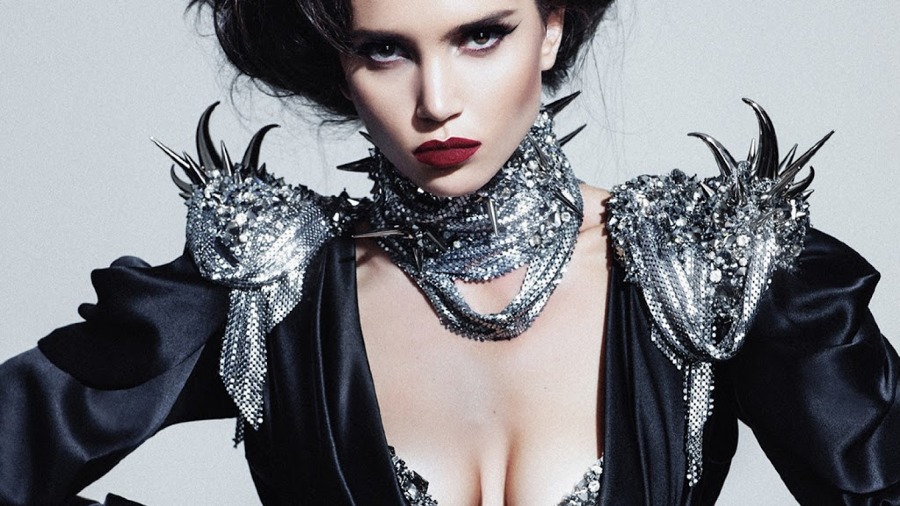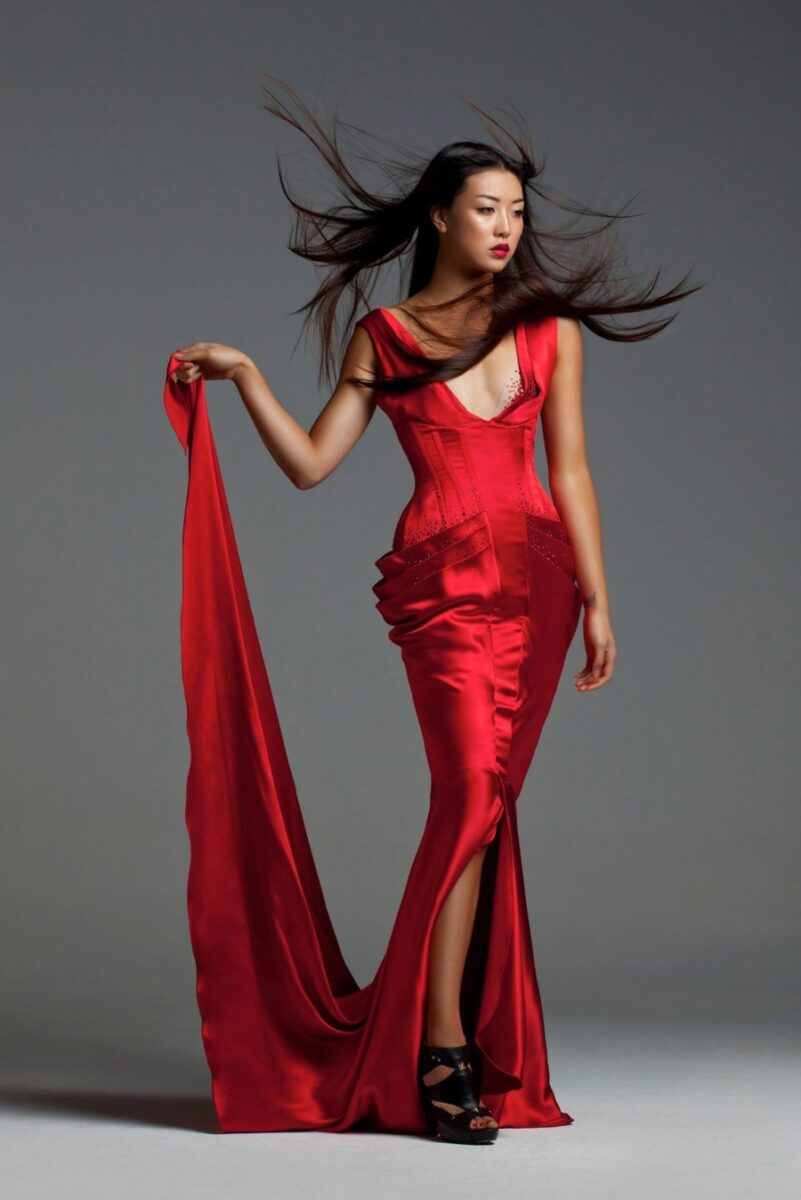 Natalie Hutton's extravagantly engineered, resplendently adorned silhouettes are museum-quality artifacts. Each avant-garde creation crackles and pops with visual and conceptual brilliance. It's worth noting that some dresses certainly wear the woman. Not in this case, however! Each woman who wears one of Hutton's wearable art designs undergoes a transformative, empowering experience. That unique Claudia Savage mystique takes hold. Without uttering a single word, the wearer announces, "I am woman. Hear me roar!"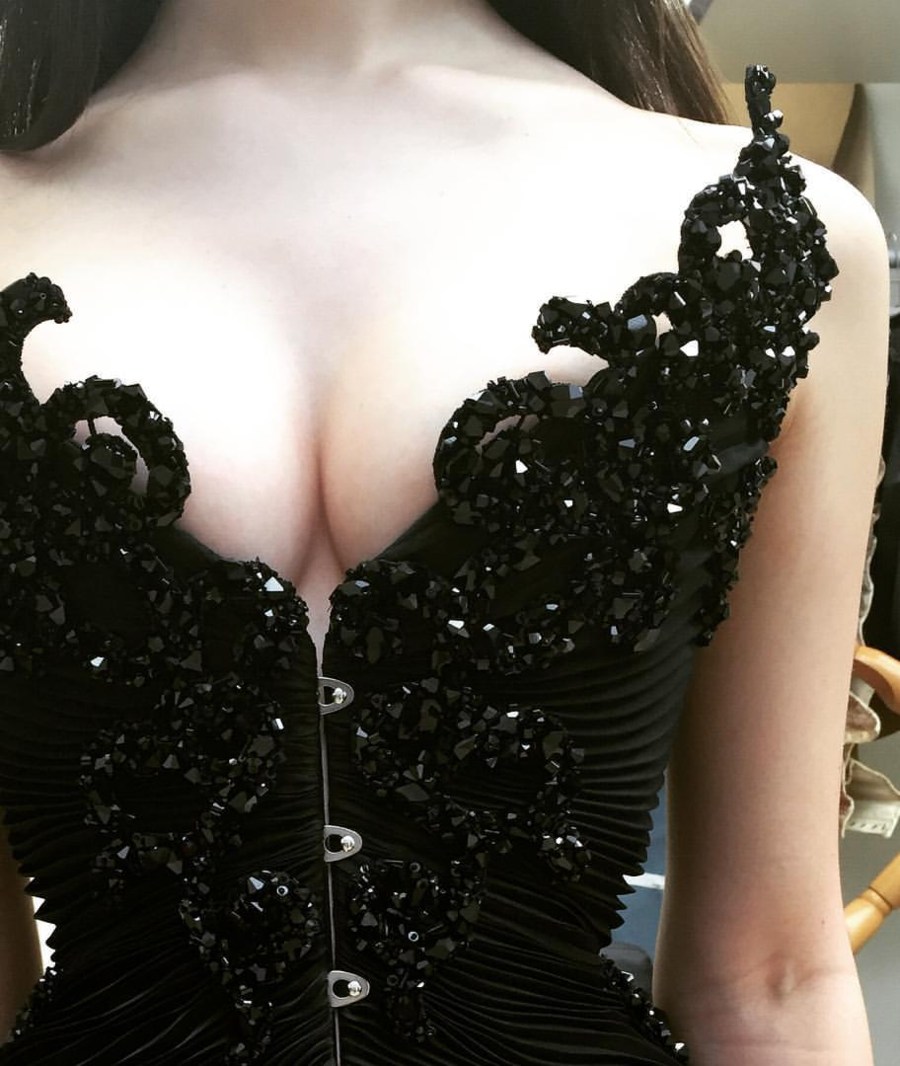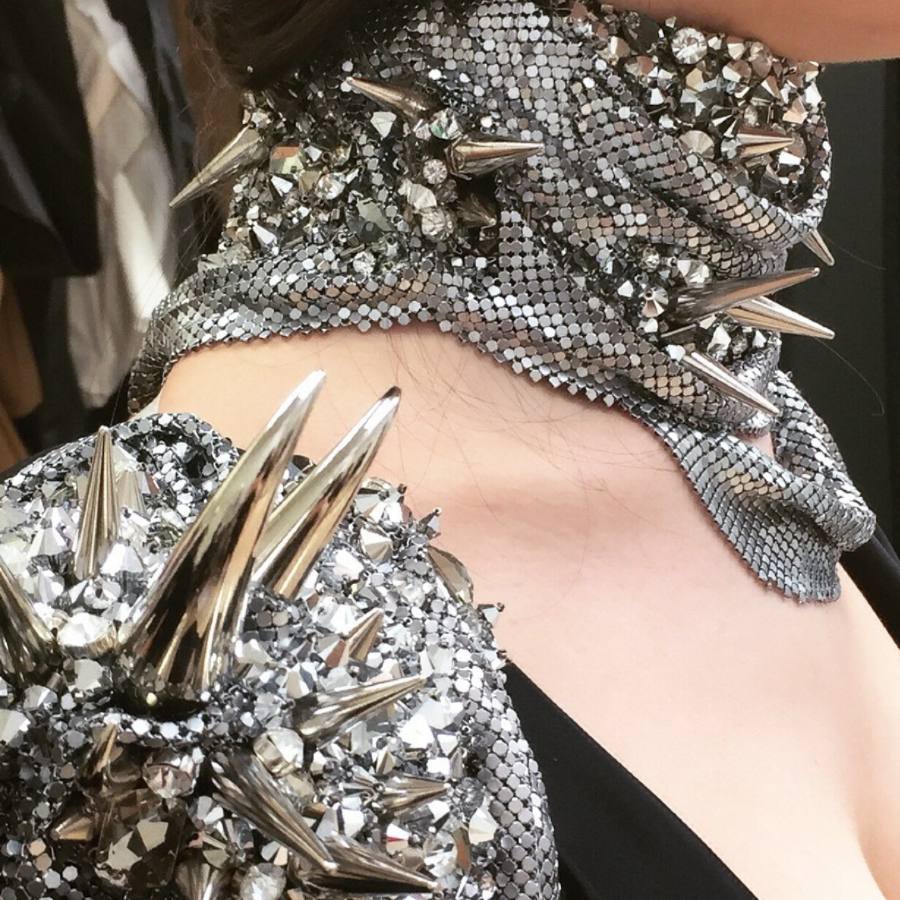 Claudia Savage Social Media Accounts