Can you believe that Antler Gallery are celebrating their TEN YEAR anniversary this week? Don't miss out on the fun, as NE Alberta Street in Portland will be the place to be this Thursday, January 27, as the gallery unveils a multitude of simultaneous shows to tickle your taste buds:
"We are excited to mark this momentous occasion with a huge exhibition featuring work by more than 70 internationally renowned artists!" – Susannah Kelly and Neil Perry, co-owners of Antler Gallery.
Antler Gallery Tenth Anniversary
PLUS
Opening Reception: Thursday, January 27, 2022 | 5pm – 8pm (some artists will be in attendance)
Antler Gallery (six mini-solo shows)
2728 NE Alberta St. Portland, OR, USA
Talon Gallery (Untamed Splendor group exhibit)
2724 NE Alberta St. Portland, OR, USA
Masks are required to attend, and must be worn at all times.
For artwork or event queries please email: gallerist@antlerpdx.com.
Artists participating in Untamed Splendor:
Steve Martinez, Katy Harrald, Matthew Rucker, Danny Samuels, Allison Sommers, Alex Garant, Rialenga, Nunzio Paci, Erika Sanada. Julian Callos, Jp Neang, Josh Keyes, Andie Taylor, Leon Keer, Regan Johnston/Christa Rijneveld. Nikoo Bafti, Amory Abbott, Michelle Melcher, Frau Isa, Matt Linares, Win Wallace. Rebecca Luncan, Brad Woodfin, Morgaine Faye, Christina Mrozik, David Rice, Juliet Schreckinger. London James, Stacey Rozich, Alex Kuno, Vanessa Foley, Lindsey Carr, Justin Santora. JAW Cooper, Sean Mahan, Joseph Renda Jr, Stephanie Inagaki, Michael McConnell, Vasilisa Romanenko. 3rd Version, Tripper Dungan, Bagger43, Amy Ruppel, Joe Vollan, Roos Van Der Vliet, Cayl Austin. Syd Bee, Dave Pollott, Ferris Plock, Kelly Tunstall, Brin Levinson, Keith Carter, John Casey. Jason Borders, VR Rivera, Alex Kuno, Peter Bakacs, Drew Leshko, Anthony Solano, Kristin Bell, Rachel Sabin. Zoe Keller, Neil Perry, Susannah Kelly, Josie Morway, Thomas Jackson, Brian Mashburn, Pizza In The Rain
We both feel very fortunate to have reached this milestone in the life of the gallery and would like to offer our heart-felt appreciation to all of the artists we have had the honour of working with, the collectors who have supported both the gallery and the artists over the years, as well as the wider community of journalists, visitors and followers who have helped us continue to reach new people.

Susannah Kelly and Neil Perry, co-owners of Antler Gallery.
Six mini-solo shows
The six artists opening their mini-solo exhibitions this Thursday include: Scott Listfield, Dewi Plass, Jon MacNair, Mwanel Pierre-Louis, Lisa Ericson and Brett Kern. Read ahead to learn a little more about each of these remarkable artists.
The enchanting works of Scott Listfield seem to trigger a sense of yearning within the viewer's soul. He is best known for his paintings featuring a lone exploratory astronaut lost in a landscape cluttered with pop culture icons, corporate logos, and tongue-in-cheek science fiction references. "We were very excited to include Scott in this ten year anniversary exhibition as we both feel like his artistic vision is strongly aligned with our own as curators, with a focus on our planet and how we are choosing to inhabit it often with particular reference to the conflict between humanity and the natural world." share Neil and Susannah.
Dewi Plass is a painter from the Netherlands who we first started working with in Antler Gallery's Audubon benefit shows, Brink and Ascent, at the start of 2020. Her youth was spent entwined with the natural world and its animal inhabitants. This beautiful story continues today as she continues to grow career as a gallery artist celebrating animals in a magical light.
Jon MacNair has been working with Antler Gallery since the early days of the gallery's opening. "As an artist he is like a modern, monochromatic, Hieronymus Bosch." The gallery shares. "His paintings in India ink are stunningly executed and intensely layered with narrative. Jon creates a world which is both all of its own and a reflection of ours."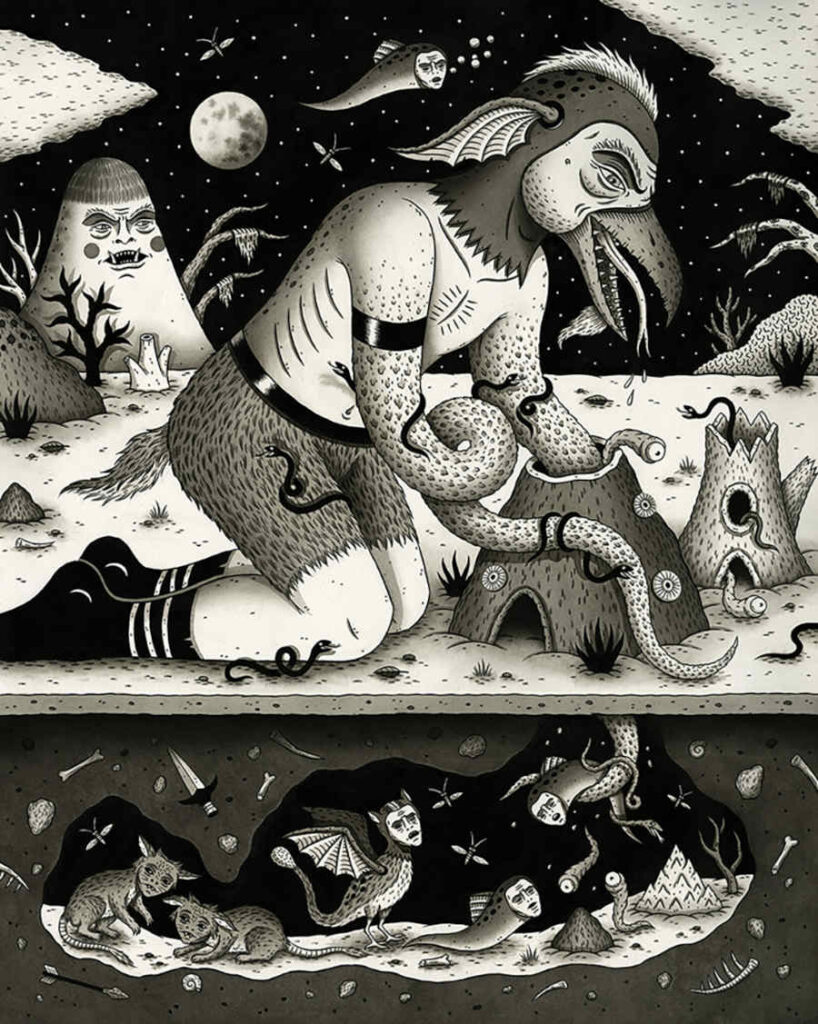 Mwanel Pierre-Louis is based in Miami. His paintings, semi-abstracted portraiture, convey fragmented moments and experiences. The imagery draws heavily upon pop references and personal interactions and are defined by their dynamic utilization of colour.
Lisa Ericson creates stunningly intricate acrylic paintings which are often inspired by science, but with a surreal twist. "I may read or hear about a scientific or environmental phenomenon, and it provides a kernel of inspiration which can lead to a painting or an entire series." She shares. "I think of the animals in my paintings as simultaneously representing the natural world and also reflecting our own human struggle and emotion."
Brett Kern is a ceramic artist whose slipcase inflatable dinosaurs have become iconic. He has been working with Antler Gallery since 2019 and enjoyed two sold-out solo shows at the gallery. "Brett is one of the people we love working with most because of the joy his pieces always bring to our visitors and collectors." Explains Susannah Kelly, co-owner of Antler Gallery.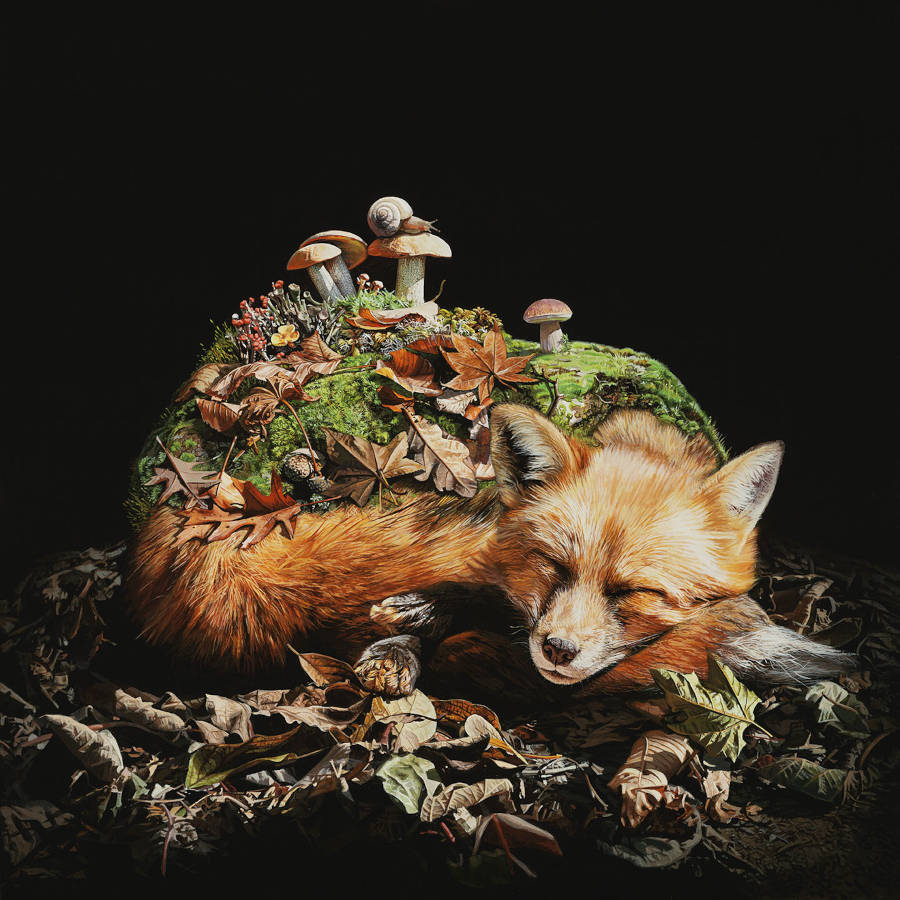 Untamed Splendor
The art doesn't end there! Antler Gallery will also be taking over Talon Gallery (their other location) right next door, where Neil and Susannah will showcase Untamed Splendor. The large group exhibition features the astounding line up of artists listed above. What a selection of new works to enjoy: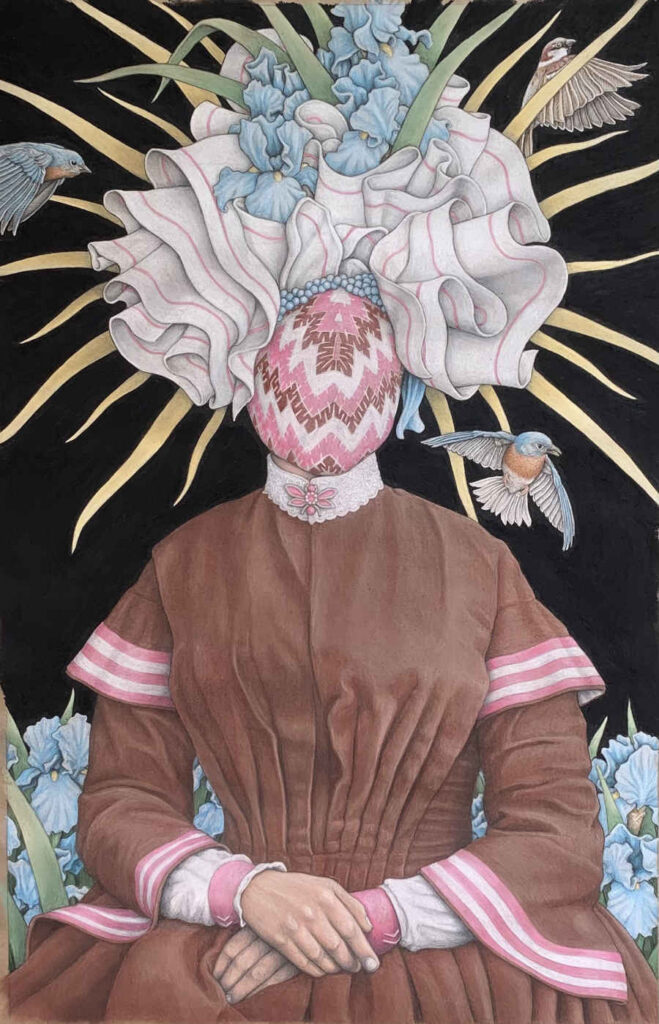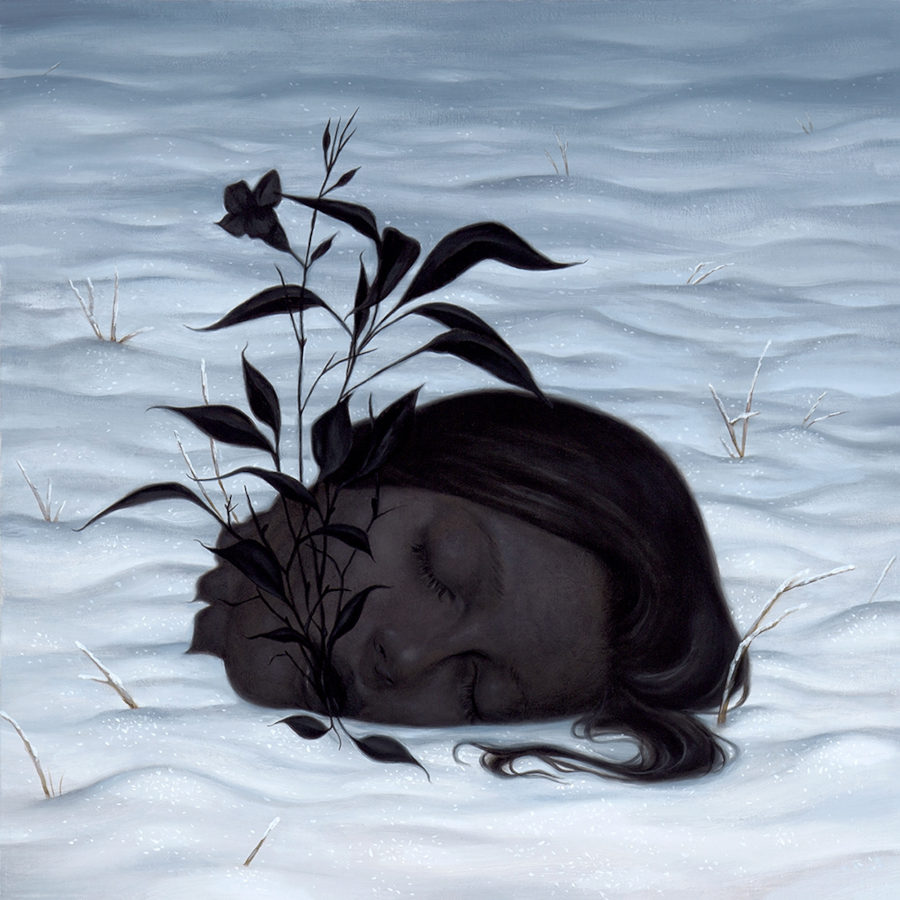 About Antler Gallery
Antler Gallery in Portland, Oregon, has always managed to beautifully maintain a deep connection to nature since their opening in 2012. Susannah and Neil curate the gallery together, only showcasing artists and works that they both love. To support their strong focus on nature, Antler Gallery partners with the Audubon Society of Portland every January for a benefit that raises awareness and aids in protection of endangered species.
Antler Gallery Social Media Accounts