Excerpt from Issue 32 (March 2021) of Beautiful Bizarre Magazine // Jaroslava Wurll Kocanova is a Slovak fashion designer who was born in Vranov nad Toplou in 1987. Now living in Cabov, she designs and sews clothes, including evening and wedding dresses. Her interest in dressmaking began long ago. She gained recognition in 2006 when, in partnership with her colleague, they won first place for a piece named "Phantom". Slovak folklore often serves as inspiration for Jaroslava Wurll Kocanova's designs, which are beautiful, inimitable, and highly sought after. Each dress is created in her atelier, which opened in 2011. Jaroslava uses a wide range of high-quality materials to design functional as well as aesthetically pleasing fairy tale creations that are available in many colours, patterns, and styles.
Fitted bodices, bold geometric belts trimmed with feathery fibers, and drapey bell sleeves, oh my! There is no denying the fact that Jaroslava Wurll Kocanova's frocks celebrate the beauty of womanhood in a classy manner. Her modest yet still entirely feminine silhouettes – featuring high necklines and diaphanous, multi-tiered skirts – don't require exposed flesh to make a statement. Her craftsmanship and impressive attention to artful details are what truly take center stage.
Old-world Slovakian folk costumes are typically adorned with an embroidered patchwork of florals, animals, abstract geometric shapes, zig-zags, and long horizontal decorative borders. Jaroslava emblazons her wearable art canvases with boldly pigmented ornamentations that project modern sensibility while still celebrating the roots of Slovakia's culture. The designer's contemporized flourishes bestow a princess state of mind upon the wearer, no matter their personal style aesthetic.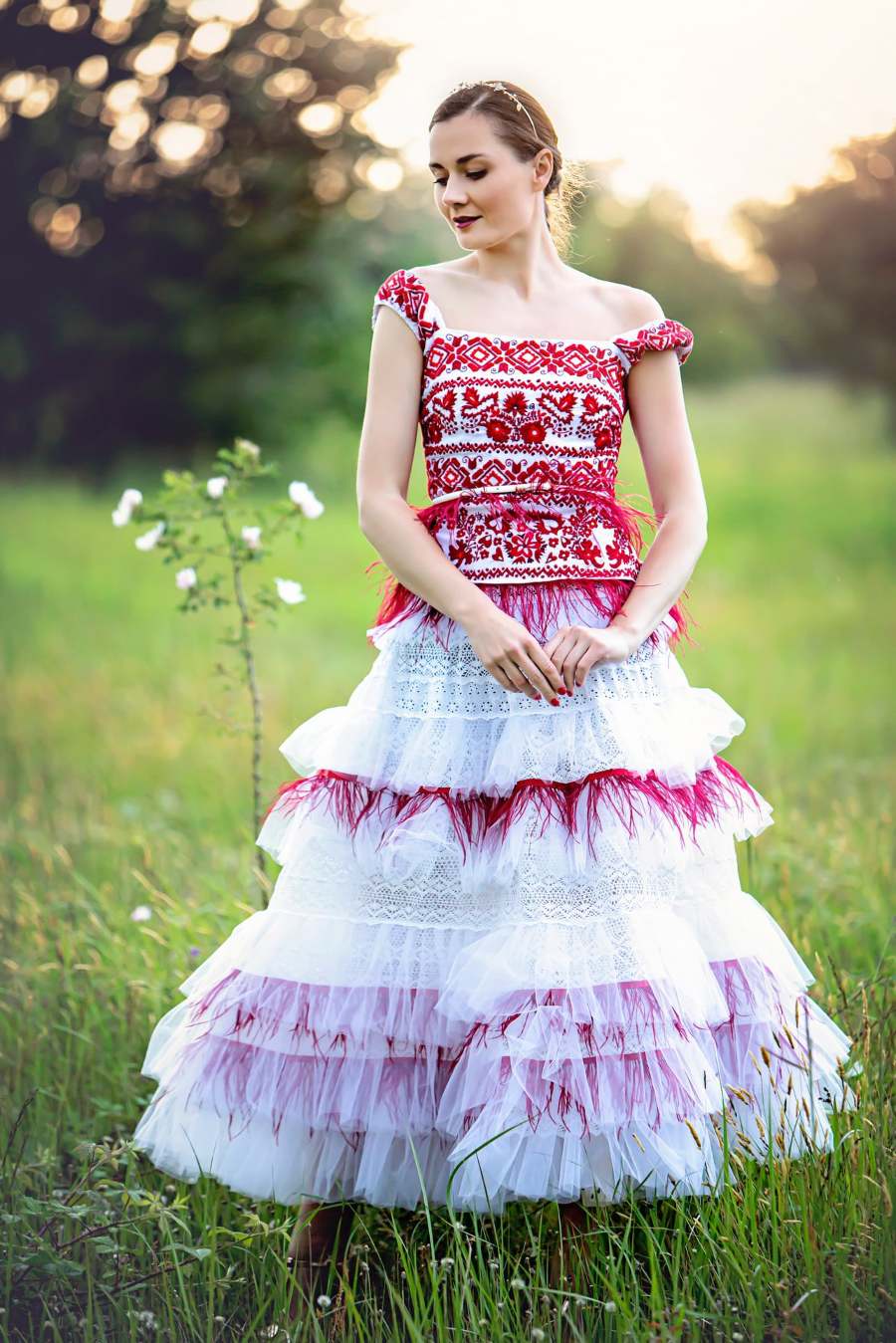 Jaroslava Wurll Kocanova's visually stunning garments project just as much an aura of individuality as they do a carefree spirit of galloping off into the sunset. From the designer's eyelet cutouts trimmed with contrasting thread to her boisterous bouquets of applique florals, the joy of her couture artform rests firmly within every single delightful detail. Wear one of her utterly feminine designs and you'll surely be swept away to a realm where happy (style) endings will never again be a figment of your imagination.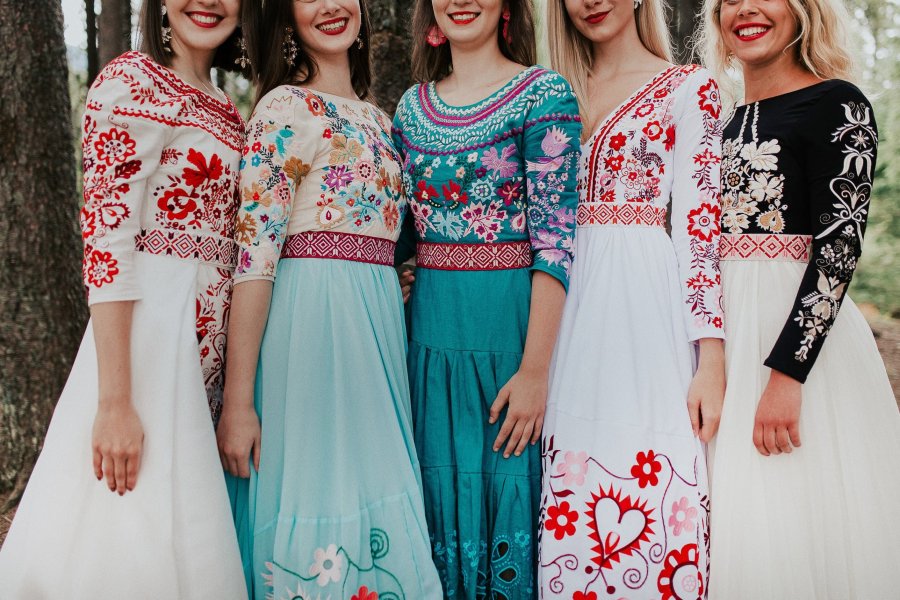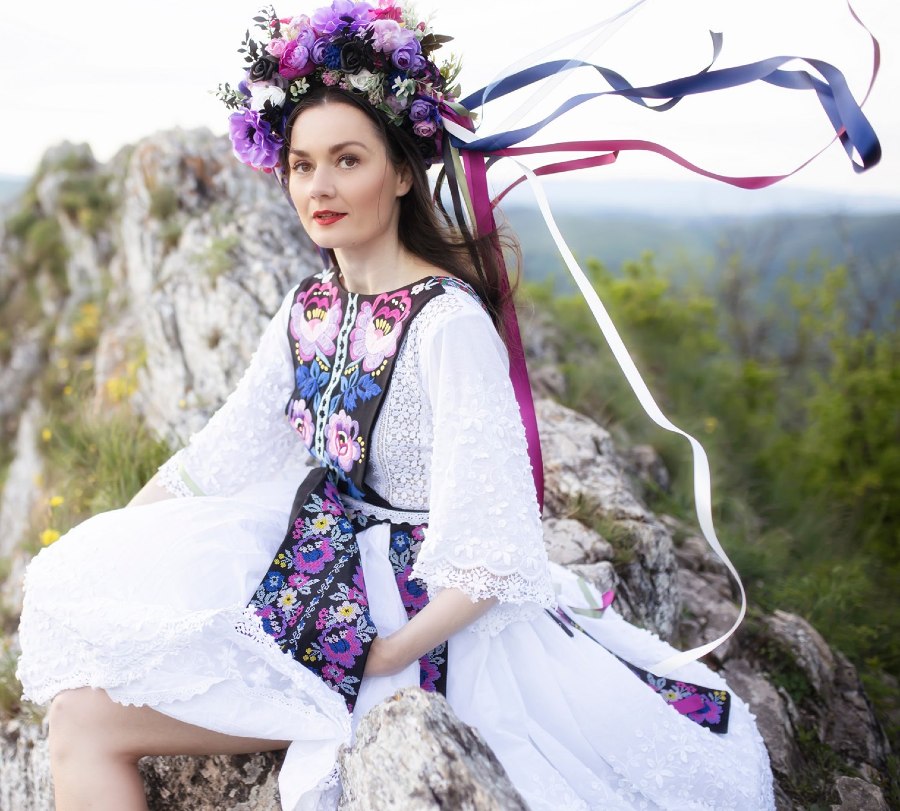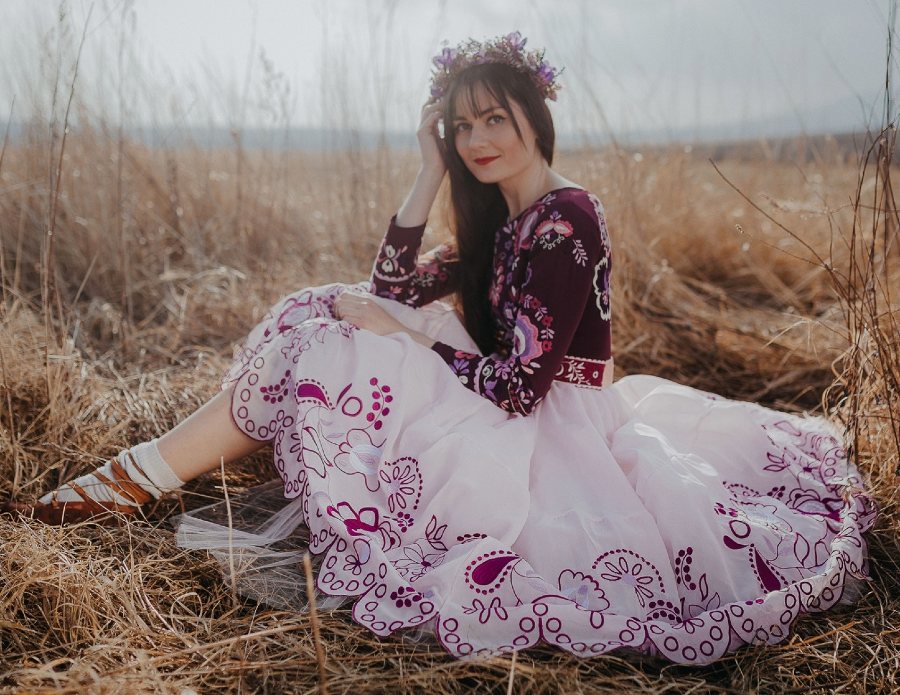 Jaroslava Wurll Kocanova Social Media Accounts