Capture every moment and them flourish. If you're looking for inspiration, delve into the beautifully surreal visions of Sandra Yagi, Hugo D. Villa, John Walker, and Michael Campbell and let each artist forge a path into your imagination. Join Modern Eden Gallery in celebration of "Metamorphosis" and enjoy four exquisite bodies of work. Nature. Life. Curiosity of the human condition; each collection will captivate you.
Modern Eden Gallery Press // "Metamorphosis" highlights four dynamic artists whose work is imbibed with imaginative and allegorical narratives. Such work exists at the forefront of history and culture, and these artists explore the "edges" with the tools of metaphor and dreams, through the interpretive language of symbol and form. What is brought back from the edge, and recorded with paint or with clay, maps new geographies from which to more accurately triangulate our view of self and environment. "Metamorphosis" explores these concepts at the intersection of magic and realism, and celebrates the transformative nature of nature itself.
Exhibition Dates: March 13 – April 2, 2021
Modern Eden Gallery
1100 Sutter Street | San Francisco, CA 94109
For press inquiries or sales, please contact Modern Eden Gallery Director Kim Larson at [email protected]
General Information, please email [email protected]
Appointments are not required during the public reception, but capacity will be limited to 5 visitors at a time. Per the city and county of San Francisco, masks are required and guests must maintain 6 feet of distance while waiting for entry and during your visit.
"Metamorphosis" Group Exhibition
Sandra Yagi was raised in suburban Denver Colorado, the oldest of a typical suburban middle class family. From an early age, she loved science, especially biology, and drawing. Yagi cites the following artists and providing inspiration and influence: Titian, Vesalius, Albinus, Caravaggio, Delacroix, Goya, Jerome Witkin, Bill Viola, Walton Ford, Masami Teraoka and William Kentridge. She has participated in several group shows at the gallery, and most notably a solo exhibition 'Primal Renderings' in 2011. She currently lives in San Francisco and her studio is located at the Pacific Felt Factory in the city's Mission district.
Hugo D. Villa lives and works in Guadalajara. He graduated with a degree in Visual Arts with an orientation in painting from the University of Guadalajara, at the University Center for Art, Architecture and Design (CUAAD). With his work, mostly on easel, he has participated in various group and individual exhibitions in various states of the Mexican Republic, USA, Germany and Australia. His work is situated in the fluid between the figurative and the abstract, representing characters and figures in transformation, as if they were in a process of decomposition or emotional catharsis. They lead the viewer to make an analogy between the richness of mysticism and the energy of the psyche; and in turn, to the paradox between the exquisiteness of reality and its repulsion.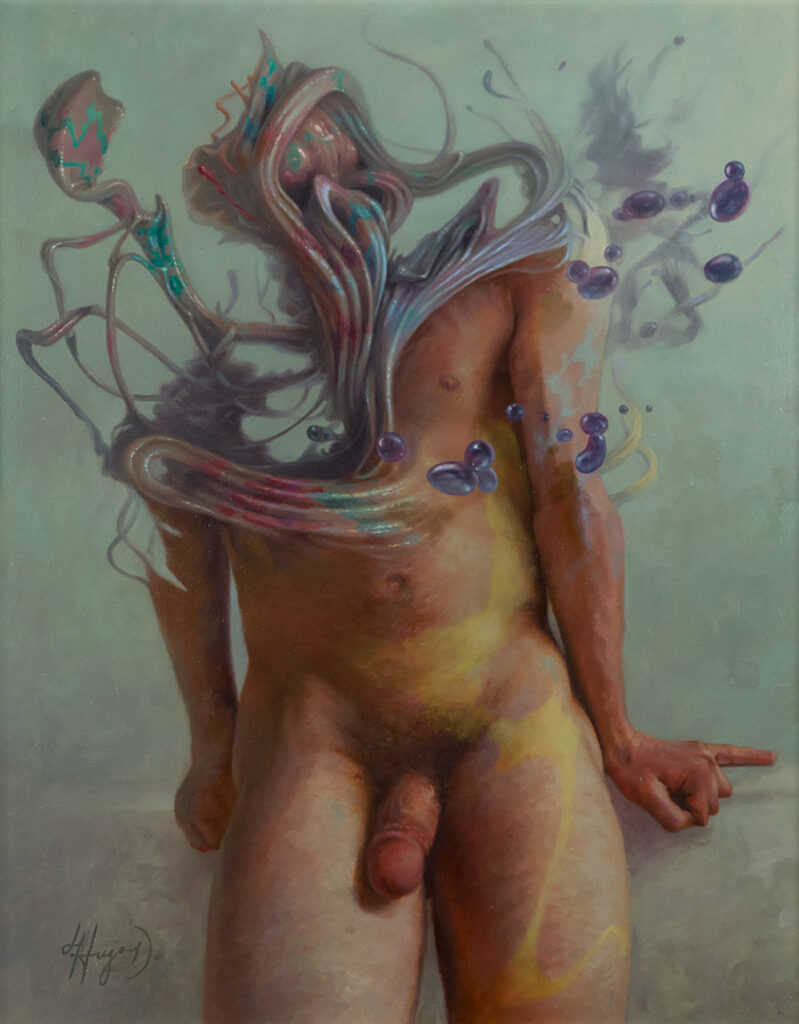 John Walker has been working as a professional artist for over thirty years. After graduating from The American Academy of Art he began a career in illustration, creating a wide array of artwork for clients nationwide, including McDonalds, Random House and National Geographic. Acrylics became his media of choice during this time and he has become fluent in their application. His focus has now shifted to painting and exhibiting personal work centered around imagined narratives and faux antiquities from an invented culture.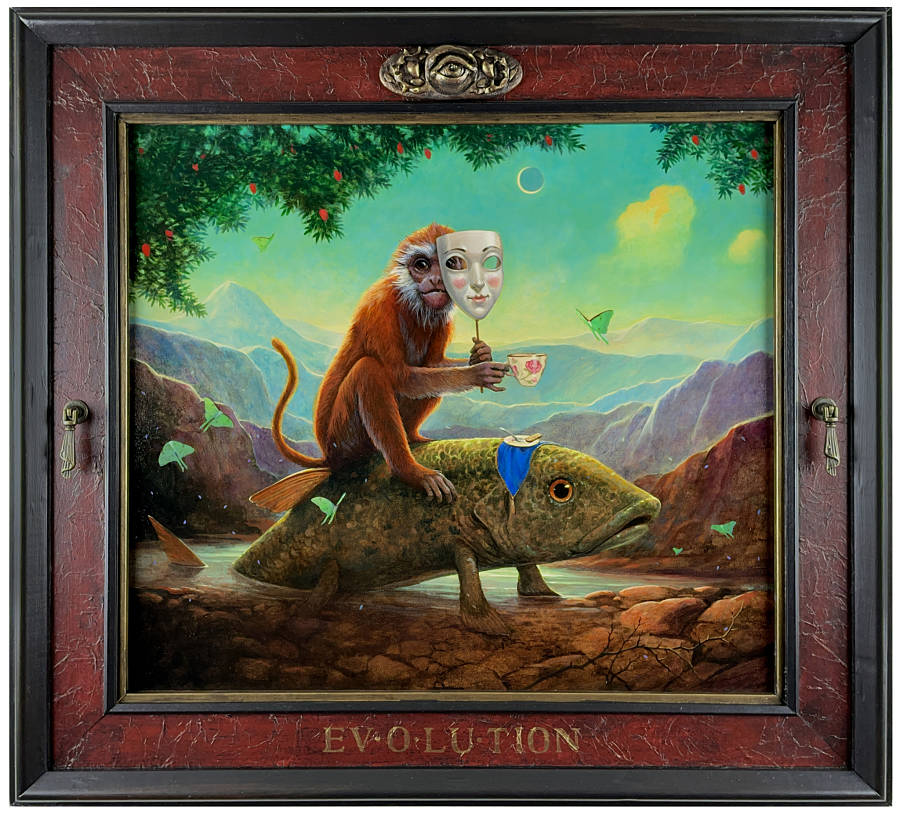 Michael Campbell lives and works in the San Francisco Bay-Area. He grew up in the Midwest in the 1970's amid the handicraft movement with a home full of macramé, decoupage, and paper-mâché. 1,600 miles away from Haight-Ashbury, he made God's eyes in Cub Scouts and glued macaroni onto wooden crosses in Sunday School. From an early age, handcrafted objects and the divine were connected.
Modern Eden Gallery Social Media Accounts