Captivating. Emotive. Dreamlike. Take a moment and discover Leilani Bustamante's "Somnium" and Erika Sanada's, "Let Us Play" as Modern Eden Gallery welcomes you to join them on the imaginative journey of these two long awaited solo exhibitions. Beautifully symbolic, the eloquent storytelling of each artist leads you down a path of delicate exploration and further into the forest of their unique, creative visions.
Join Modern Eden Gallery this weekend and let your imagination wander.
Leilani Bustamante "Somnium" | Erika Sanada, "Let Us Play"
Exhibition Dates: February 13–March 5, 2021
Modern Eden Gallery
1100 Sutter Street | San Francisco, CA 94109
For press inquiries or sales, please contact Modern Eden Gallery Director Kim Larson at [email protected]
General Information, please email [email protected]
Appointments are not required during the public reception, but capacity will be limited to 5 visitors at a time. Per the city and county of San Francisco, masks are required and guests must maintain 6 feet of distance while waiting for entry and during your visit.
Leilani Bustamante, "Somnium"
Modern Eden Gallery proudly presents Somnium, a new solo exhibition from gallery artist Leilani Bustamante. This exhibition marks her seventh major solo at the gallery and we eagerly await this new body of work.
The concept of dreaming can often be unquantifiable.
Our dreams are both fluid and smooth, like rapidly changing situations, backgrounds, identities, and faces. They can also be solid, vivid, and hyper-focused.
One path to conceptualize dreams is to allow the emotion to bleed through by way of color and tone.
About the Artist // Leilani Bustamante was born in Santa Rosa California and is a graduate of the Academy of Art University. She grew up between the suburban sprawl and rural Fort Bragg, where she draws inspiration from their simultaneous decay and growth. Her work often voices themes of mortality exploring elements of death, rebirth, beauty and spoil, the loveliness of the macabre and the mournful influence of osteological motifs. She currently resides in the San Francisco Bay Area.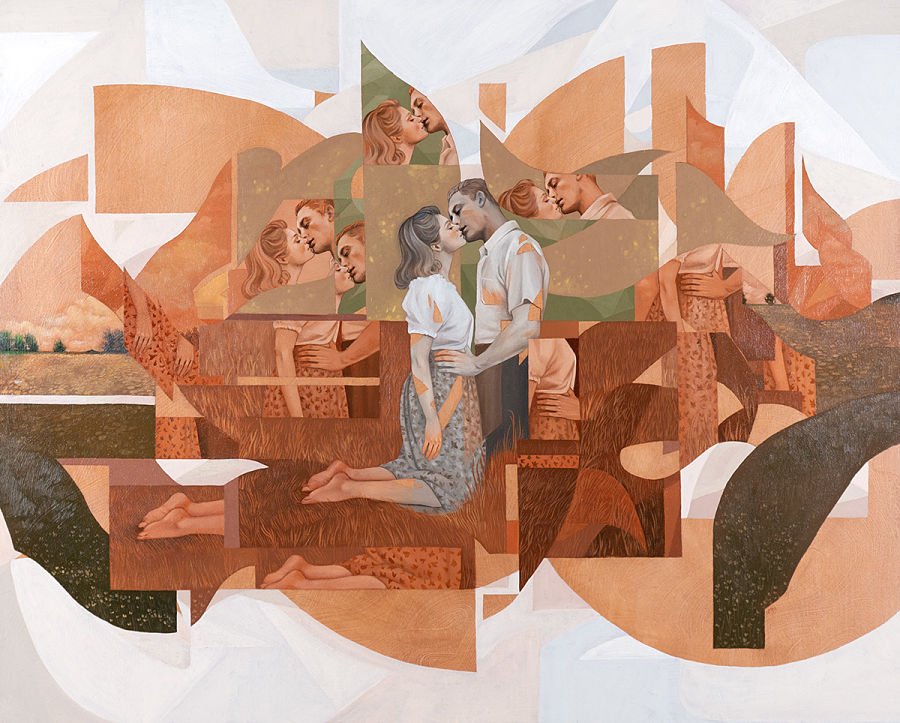 Modern Eden Gallery proudly presents Let Us Play highlights new and secondary market sculptures from gallery artist Erika Sanada.
Erika Sanada's early inspirations stemmed from creatures and characters of horror films. Watching these stories were a way for her to escape unpleasant realities during childhood. She creates intricate, hairless ceramic creatures—often adorable but also unsettling and bizarre. Sanada is represented by Modern Eden Gallery in San Francisco where the artist currently lives and works.
A playful exploration of Sanada's signature creatures in dreamlike colors.

Modern Eden Gallery
Modern Eden Gallery Social Media Accounts