The mysterious fluidity of movement is entrancing, and bold are the colors as they serve in equal counterpart to the expressive narratives of Primary Hughes' surreal visions. This weekend Modern Eden Gallery invites you to join them in celebration for the opening of "Emergent", the debut solo exhibition of Primary Hughes. Also on view is the gallery's eighth annual portrait show featuring a distinctive lineup of creatives and their many modern interpretations and incomparable styles.
Modern Eden Gallery Press // Modern Eden Gallery presents the gallery debut solo exhibition from Steven "Primary" Hughes. Primary Hughes is a freelance illustrator and Associate Professor of Illustration at Northern Michigan University. Hughes' commercial clients include The New York Times, Creative Quarterly, American Greetings, while his fine art work has been exhibited at galleries and museums across the USA. Primary Hughes has been exhibiting artwork in group exhibitions at Modern Eden since 2015.
'Emergent' begins where a separation between elements ends. The formal transitions occurring to blend the feminine and curvi-linear subjects reveal similarities that imbue the human portraiture with corresponding layers of depth. Built upon the sometimes-blurred edges of distinction, the work strikes at a place between communication and ambiguity, where the viewer can feel a story beginning to coalesce.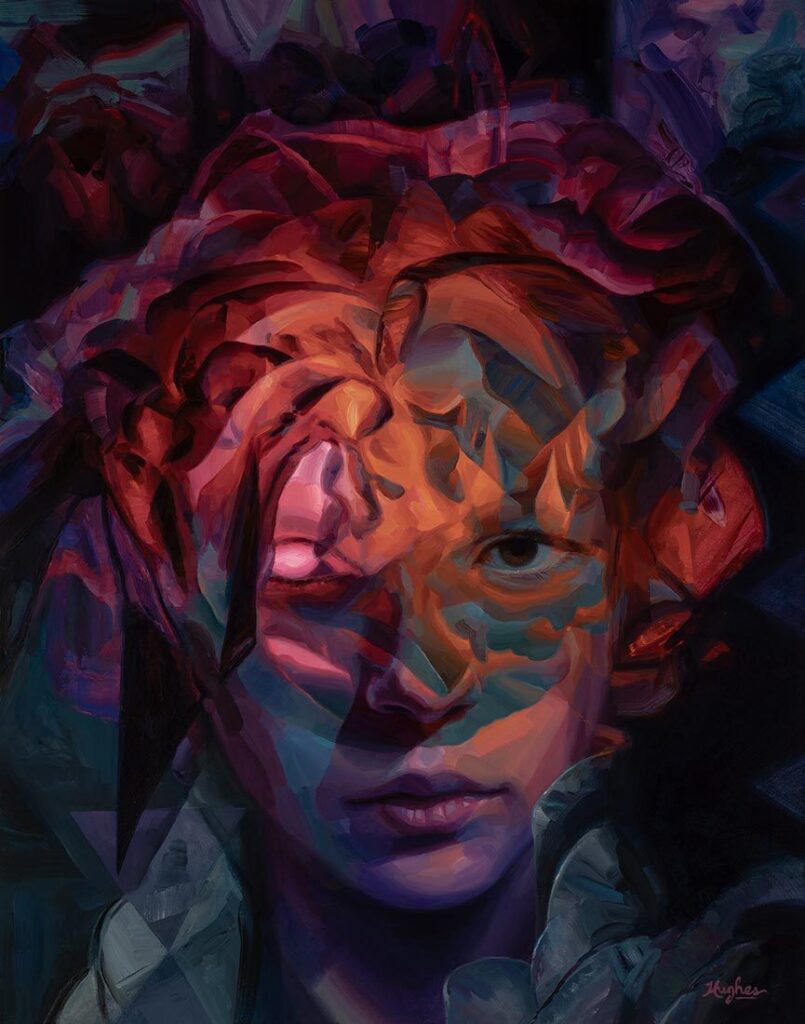 Primary Hughes "Emergent" & The Portrait Show VIII: Profiles
Opening Reception: Saturday, July 11, 2020
Exhibition Dates: July 11 – August 1, 2020
Modern Eden Gallery
1100 Sutter Street | San Francisco, CA 94109
For press inquiries or sales, please contact Gallery Director Kim Larson at [email protected]
General Information, please email [email protected]
Appointments are not required during the public reception, but capacity will be limited to 5 visitors at a time. Per the city and county of San Francisco, masks are required and guests must maintain 6 feet of distance while waiting for entry and during your visit.
Primary Hughes "Emergent"
The Portrait Show VIII: Profiles
Presenting the eighth annual portrait show at Modern Eden Gallery in San Francisco. Since 2011 we've hosted this annual exhibition, which presents artists with a particular theme that plays on the history and pageantry of the painted portrait.
Portraits come in many forms, but none perhaps so defining as the profile. From the profile, one must extract visual clues about the subject with minimal amounts of information. In profile, the artist is able to preserve a sense of mystery about the subject or to keenly present a narrative, allowing the viewer to observe without being seen. Every profile is unique, and like fingerprints, the contours and lines that define our facial features are ours alone.
Participating Artists // Leilani Bustamante, Catherine Moore, Lacey Bryant, Emilio Villalba, Dan Cimmermann, Henry Schreiber, Ruth Speer, Adam Caldwell, Catherine Moore, Ania Tomicka, Jacqueline Gallagher, Daniel J Valadez, Erica Calardo, Sandra Yagi, Matthew Robertson, John Walker, Jasmine Worth, Craig LaRotonda, Lara Dann, and others.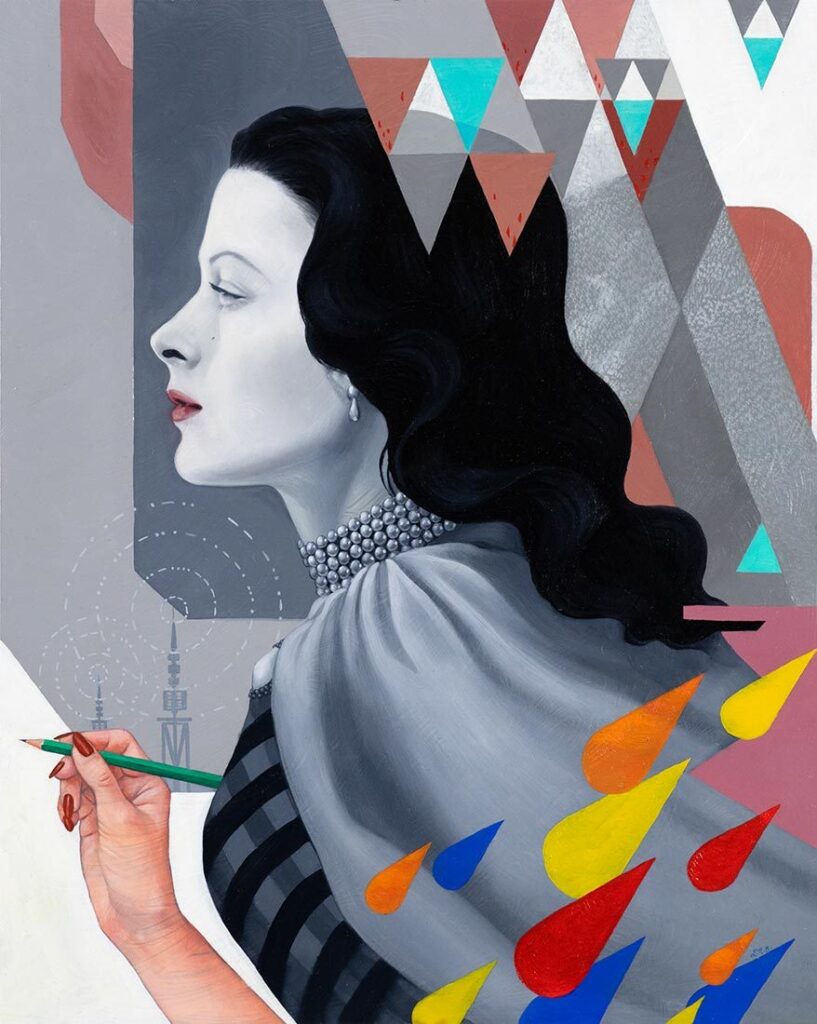 Modern Eden Gallery Social Media Accounts
Website | Facebook | Twitter | Instagram
Primary Hughes Social Media Accounts