Every Day Original, the unique online gallery which sells only one small artwork, every day, is celebrating its 5 year anniversary. The platform has grown with resounding success, and it's no surprise when the daily artwork on sale is snapped up as soon as it goes live! By providing affordable original artworks exclusively online (a feat more familiar now more than ever), Every Day Original allows collectors with more modest budgets to enjoy creations from their favourite artists. And with many of the artists we love using EDO too, I had to interview its founder and fellow artist Marc Scheff to find out more about the platform's origins – what a story it is!
So get comfortable, and prepare to find out more about of one of the world's most accessible online art galleries.
Interview with Marc Scheff, Founder of Every Day Original
So you, Marc Scheff, are the founder of Every Day Original. What a game changer for art collectors! How did this all start?
It's really kind of you to describe it that way, and it's interesting timing to discuss our gallery, which from the beginning has been exclusively online.
Our model is simple. We post one piece of original art every single day, almost always for under $500. Most work is $200-400, which gives artists room to try new things. The idea came from a desire to make collecting art more accessible, in a very physical sense. We know that lots of people can't get to the shows and conventions where so much of the opportunity to collect and commission is centred. Not everyone who wants to collect art lives near enough to gallery towns to frequent openings and shows in person.

At these shows, we also saw lots of artists and art-lovers with small budgets and big love for art. We wanted to make it possible for more people to start a collection.
But, your question, how did it start? It started over a glass of wine at an opening at the Society Of Illustrators in New York. A friend planted the idea for me to create a website with daily art. I thought it could work if I could get a group of artists to post together. It might even look something like a gallery. I have a degree in computer science, so I actually built the prototype that very night.
Over the next two months I fine-tuned the site and approached a lot of artists, many of whom I only knew from their work, and asked them to join our fledgling concept gallery. I will always be grateful to those first artists who said yes and made Every Day Original a success on day one.
From concept to reality
Was it easy to bring your idea into reality?
Well, it's like the famous story about Picasso charging thousands for a sketch, it took me a lifetime to figure out how to do it as quickly as we did.
There were a few pieces that came together pretty perfectly for this project. As an artist, I understood the landscape of putting art out in the world for sale. I had also recently gathered a group of artists for another project and saw the benefits of working as a team rather than as a solo effort. I'd also recently started Drawn + Drafted with Lauren Panepinto, and we were already creating and seeking new ways to support artists with online resources. Finally, I was very familiar with designing and building websites. I could see all the pieces fit together and how to build it, and had a pretty good idea of the bits I would have to learn, too. It just seemed immediately possible.
The work really began when I spent a few weeks talking to artists and getting them set up to use the site, which involved a lot of making (and breaking) new processes and implementing documents to make it more seamless for everyone who would use the site, artists and buyers.
While that first prototype was up quickly, it was maybe 2-3 months after that original glass of wine to fine tune and then launch.
The launch
How was the initial feedback from people once you went live – did it work?
It really did work. People loved it and bought a lot of work that first week!
We did a few things that seemed to help our launch. First, we pre-populated the site with art. This meant when people went there it would seem full and welcoming, rather than an empty shell. We had each artist post 3-5 pieces and backdate the pieces. I definitely noticed a sense of urgency from people when they found it online that first day and thought they might have been missing out on something.
Second, we told artists not to say anything as we built the site. We set a day and time and agreed to all share on social media basically at the same time, our attempt at a small internet spike. Since it's such a close community lots of artists and collectors had their feeds saturated with our launch announcement from multiple people.
We helped artists sell a lot of work right out of the gates and we inspired a lot of people to start their art collections. That felt amazing.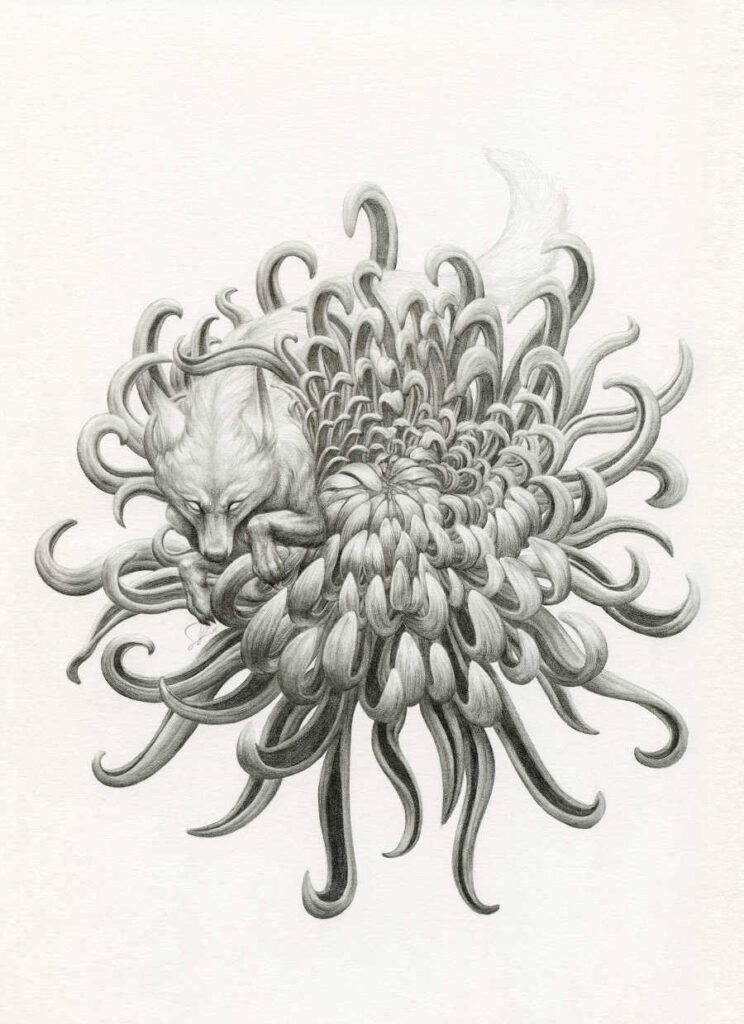 It's not all fun and games
Were there any moments where you regretted starting this Every Day Original?
Any small business owner who tells you they have no regrets is trying to sell you something (as they should be, but you know what I mean).
I won't say I had any regrets per se, but there were difficult times. Lots of parts of running a gallery aren't super sexy. Sometimes customers are unhappy. Other times, the artists aren't happy. Sometimes things break on the website. Sometimes you try a new direction or a new feature and it doesn't really work.
The hardest days for me are when something goes wrong and I just can't undo it. For example, we had a collector miss out on a piece because of a bug on the site. Someone else bought it and we can't undo that. We do everything we can to make amends, to find an alternate solution, a different piece, a private commission. But I just know how disappointing that feels.
That said, it's very easy to focus on what's going wrong in any given moment. It's a lifelong practice to focus on what's going well and to focus and grow that. I keep my focus on doing what is best for our artists, and for our collectors. Again, I'm glad we have managed to fail forward, and use those moments as opportunities to learn and grow.
A little side story
We had the good problem of people getting frustrated with artwork getting bought by others so quickly that they didn't get a chance to buy it. So, I decided to make this a mailing list feature.
Most galleries have a collectors' preview list, right? It's a free email list. From it, you get a heads up before a show and can buy work before a physical opening. That's hard to do when we release work everyday. But we wanted this perk for the folks willing to join our mailing list. So, I hand-coded a feature (#humblebrag) that only shows the buy button to the people who click on the link in our daily email. This gives them 30 minutes of time to buy a piece before the purchase button goes active. We turned a point of frustration into a perk for the subscribers and it's been a mainstay ever since.
Growth alongside its artists
Every Day Original is now an online platform which everyone in the art circles knows about. You're now celebrating 5 years and massive congratulations to that! How has Every Day Original grown since its initial inception all those years ago?
Everyone? That's awesome, thank you!
Our artists have grown and that's gratifying. We've been operating long enough to see artists sell their first piece with us and then use it to springboard a bigger fine art career. That works in part because our roster feels like a family. I think back to many group dinners and toasts over EDO as a shared connection between artists. I think the daily model reduces some of the feeling of competition you can see in the art world. We also freely connect artists and collectors; it helps us fulfil our mission.
My background in community building and events has always led me to believe that a more open structure leads to stronger roots. It's not easy, always, but I think we're seeing good payoffs for the group.
And some things don't need or want to scale bigger. Our basic model of one piece of art every single day, almost always for under $500; that's a formula that just doesn't want to get messed with. We have tried lots of new things. However, it's clear that anything new we do just has to respect that this basic model is the appeal for most people. Whatever else we do, it can't get in the way of that.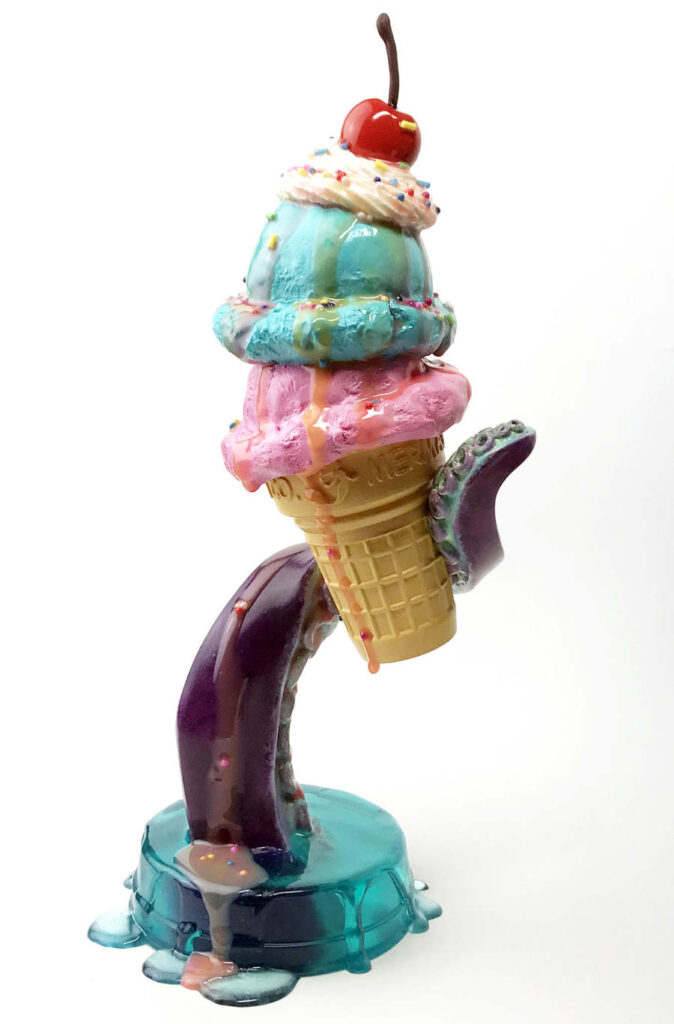 Some have floated the idea of opening a physical location. However as an exclusively online shop, we have a lot of flexibility. My family and I are self-quarantined right now, and I am grateful for the ability to still work in exactly the same way for our artists and collectors (in between childcare and home-schooling!). Also, we have Odera Igbokwe who is instrumental in getting the day to day email and social media handled. No small feat and have to shout them out here!
Still, we have found ways to grow. For example, we now offer work for over $500, just in a separate gallery arm on the Artsy platform. We have artists and collectors who have grown through EDO and want to deal with bigger pieces. Additionally, we tightly curate from just a few artists who have work ranging in price from a few hundred bucks to the low thousands. We are starting to build this up and have some really great work up there right now. Take a look. More to come!
Drawn + Drafted: expanding beyond Every Day Original
What do you think the future holds for Every Day Original, and for you?
Connecting collectors and artists continues to be our past, present, and future at EDO. That means finding new great work for our collector base and finding new collectors to join the community.
As for what's next, I'll tease a secret…
We have two projects in the works that will build on the Every Day Original model. I can only say it'll allow us to work with many more artists and immediately deepen relationships with new audiences.
Every Day Original is just one project under the umbrella of Drawn + Drafted that Lauren Panepinto and I share. The basic mission of that umbrella is to help more artists make cool stuff and make a living doing it. EDO is one of the ways we do it. We also run an online course and community through Gumroad and Slack. This is for artists who want to take their business to the next level.
As for me, the truth is COVID-19 turned everything upside down. I have a little bit of stability, for which I'm grateful, but I also have two kids who are now home all. the. time. So I'm using my now very limited time to focus on these projects above, and enjoy my time with my kids.
Interested in Every Day Original? Join the mailing list to enjoy art previews and new projects.
Every Day Original social media accounts
Website | Artsy | Twitter | Instagram
Feature image by Tiffany Dae [sold].