For sure, the Covid-19 has put the world on pause, but while we are preventing its deadly propagation stuck in our homes, we need to remind ourselves that a pause is not a stop. Yes, right now the situation is tough on galleries and artists (as well as art lovers) but there are still ways to keep moving forward.
We have the chance to be part of a global community, linked by the wonderful bridges of internet and social networks. Art is the motion we need while we are quarantined, and Thinkspace Projects (in Culver City, California) understood that. Not do they keep giving (digital) access to their shows to us, but they also make sure their artists can still earn their living.
This is definitely a state of mind we love and encourage at Beautiful Bizarre Magazine, so here's a little overview of the exciting artistic pleasures you can enjoy and also participate in at Thinkspace Projects while socially distancing…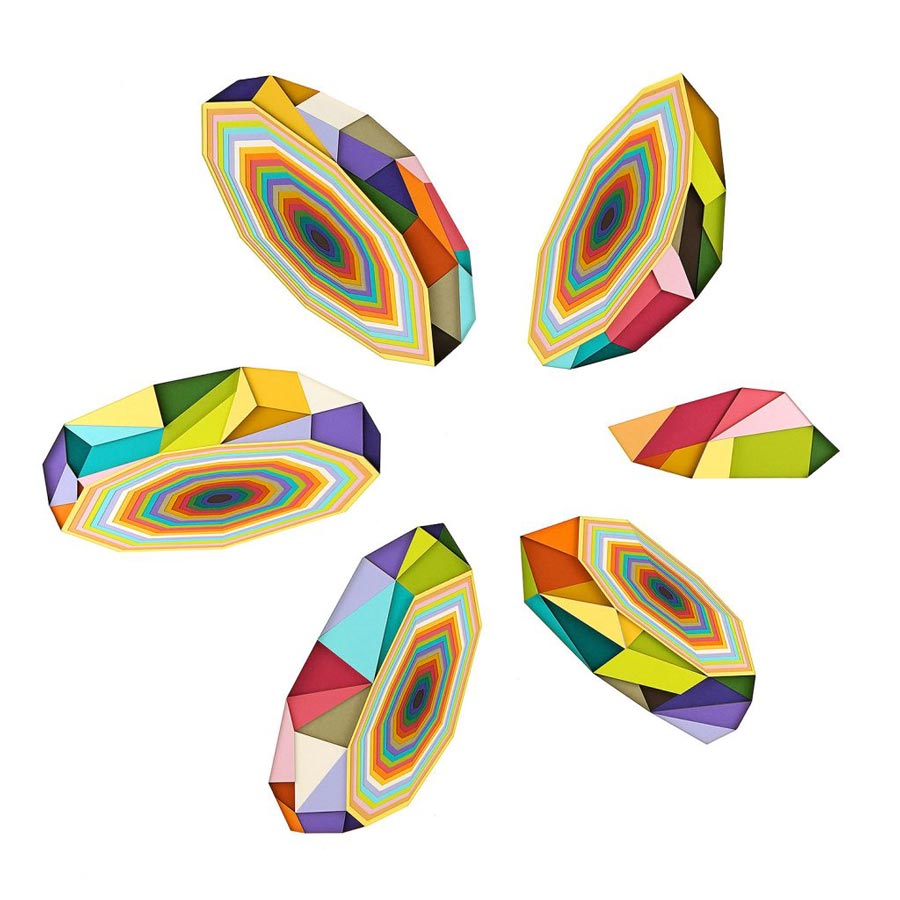 Huntz Liu – "Subtraction" (Project Room)
Exhibition Dates: April 4 – April 25, 2020
The paper art of Huntz Liu is absolutely fascinating. Abstract geometric shapes never have seemed so light, floating with grace and irradiating the room with the pep of their multicolored 3D shapes…
As the artist explains, "Underlying every piece is the method and medium of hand cut paper. There is a calm in this process, with its forced tedium + slow/heavy time consumption, that allows me to live in and about the work. Every shape and color, every corner and edge, I was there for. There is no escaping it and, ultimately, there are no shortcuts."
See more pieces from Huntz Liu's 'Substraction' show on Thinkspace Projects' website.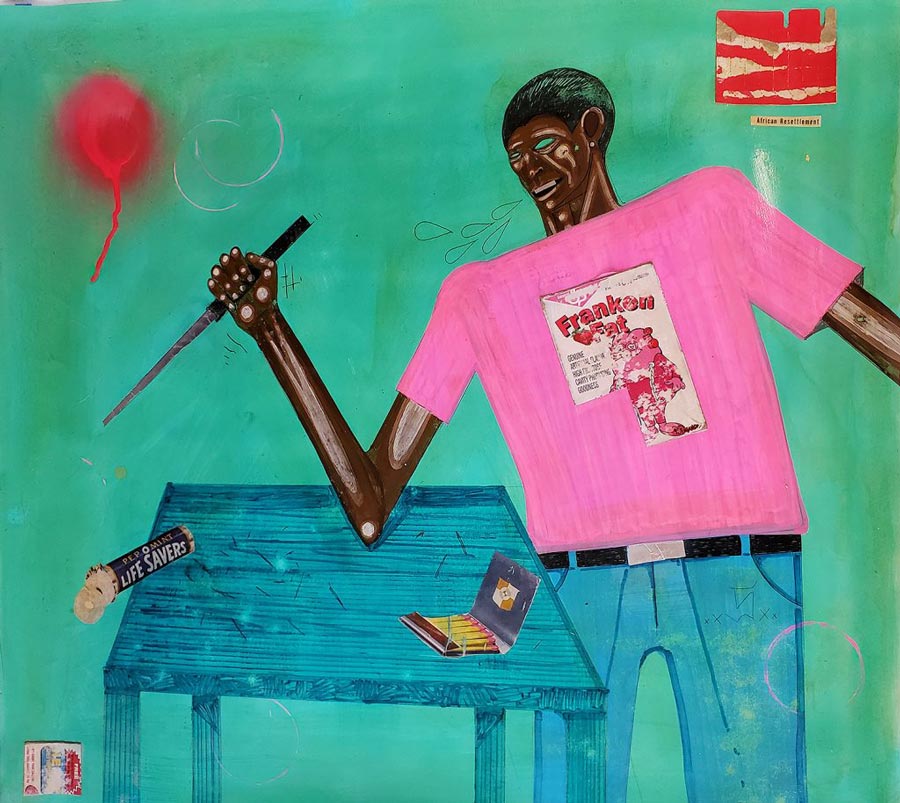 Carlos Ramirez – "A Faster Hallelujah" (Main Room)
Exhibition Dates: April 4 – April 25, 2020
The protean work of Carlos Ramirez is a clever juxtaposition of both street art and pop culture offering a satirical commentary on political/social issues. Using creativity to gather his materials, the artist is catching our attention with his ingeniosity, his pop colors as well as his societal questioning.
The artist states, "The American fabric seems to be forced into fraying by its own doing. America finds itself forced into drawing social and even racial lines in some unfortunate cases, and those lines become more defined the longer it goes on. I have a sense of duty as an artist, and for me to not say or question anything – for me that would be almost sinful."
See more pieces from Carlos Ramirez's 'A Faster Hallelujah' show on Thinkspace Projects' website.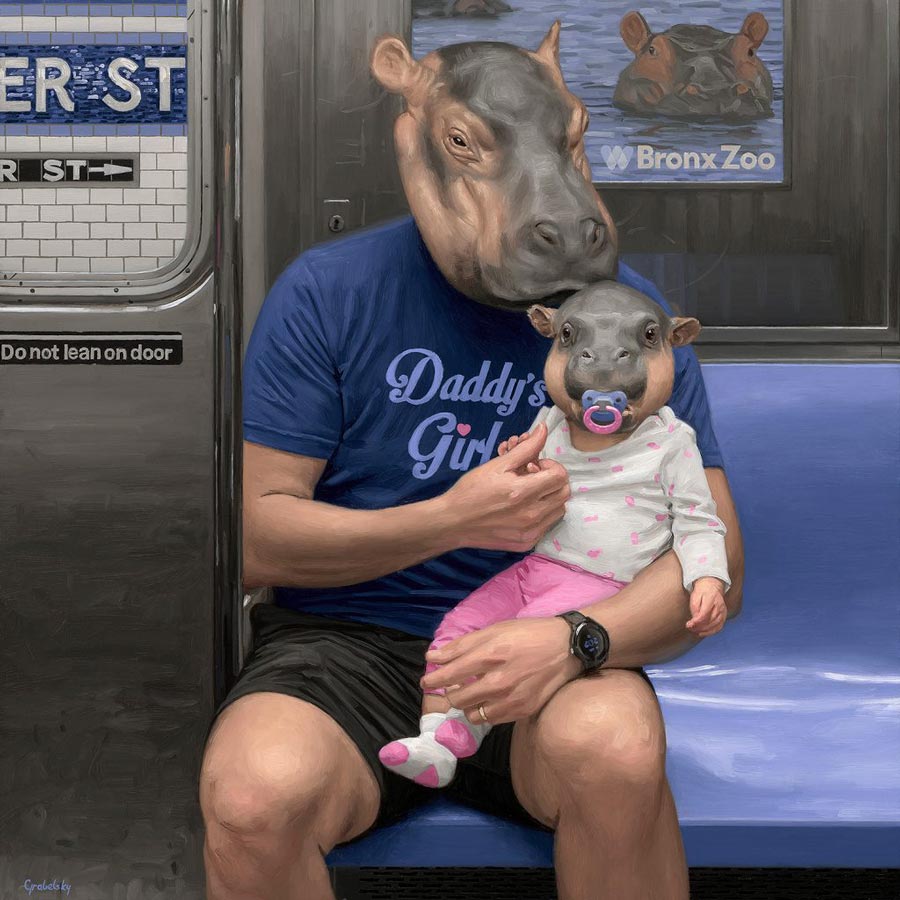 Inventory Sales
Thinkspace Projects is doing a special sale to help their artists. They will be offering 25% off on their entire inventory of original works of art for the next weeks. Note that prices listed on their website do not reflect the discount, but 25% is in effect for all works shared in the 'Inventory' section. Artists will still get their full cut from the sales.
Check some of our favourites below and head over to Thinkspace Projects to see the full Inventory!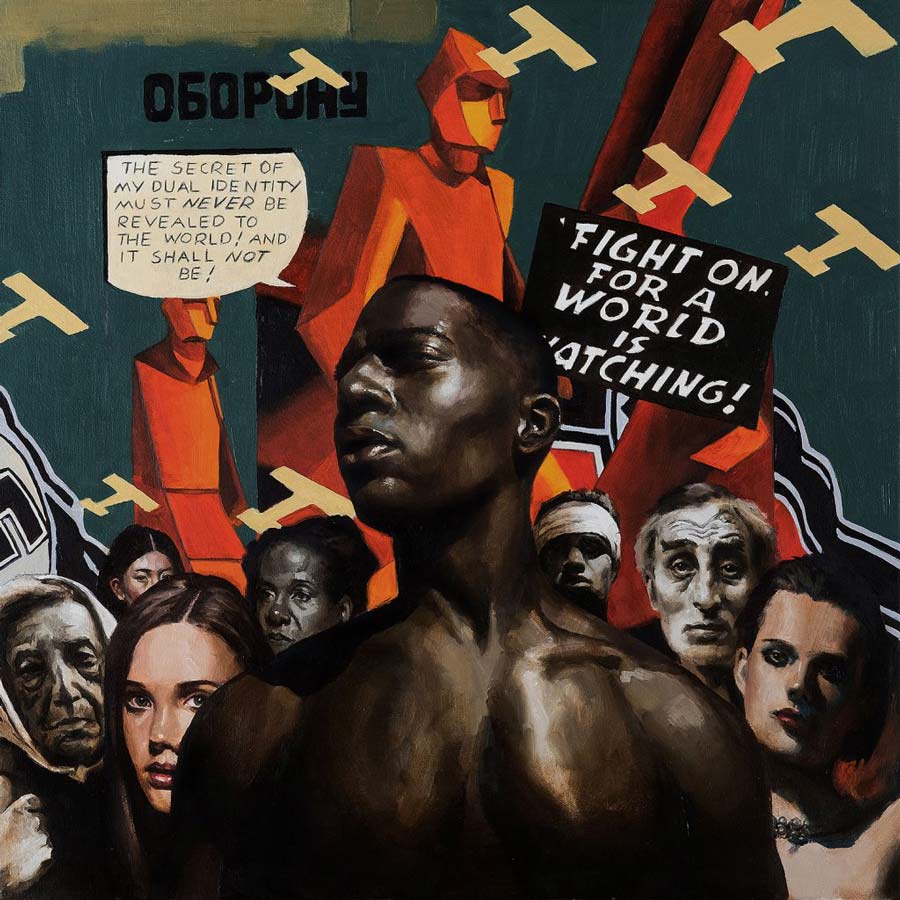 Art Prints Sales
They also launched a 19% discount campaign in their online shop, which covers all prints and editions they have published over the year. At checkout please enter the discount code ENDCOVID19. As with the sales on original works, all artists will still get their full cuts on all print sales.
If you are an art prints collector, go check their store now!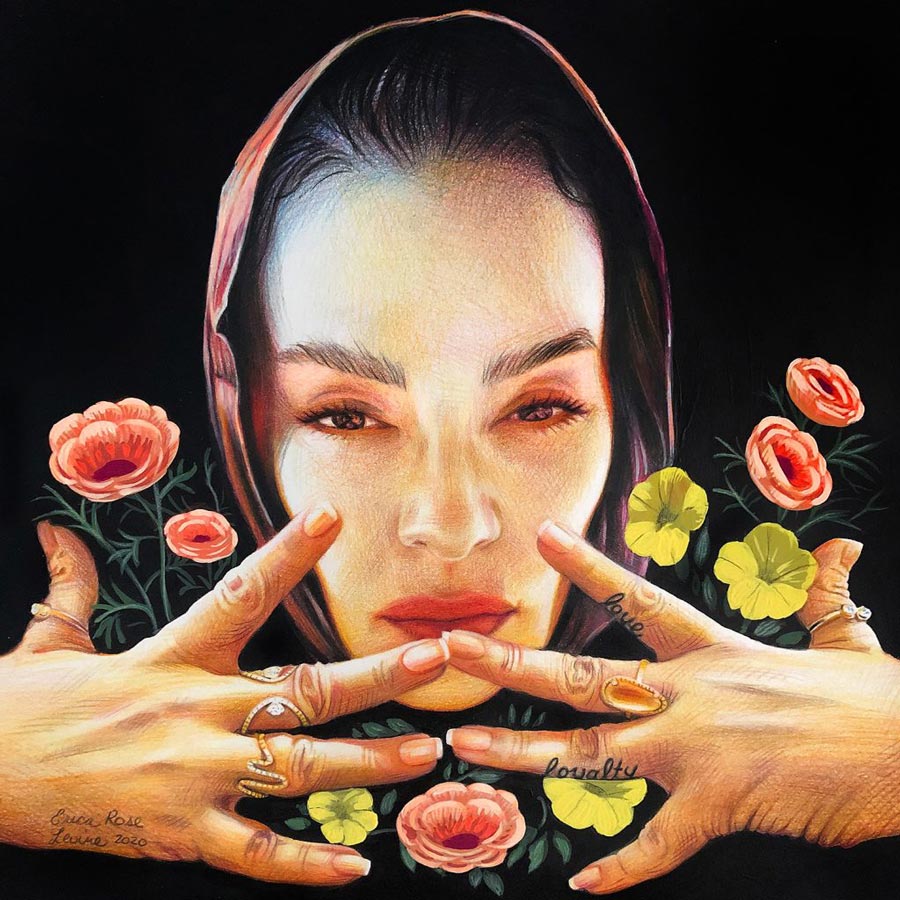 If you miss your favorite Culver City gallery or if you want the opportunity to visit it while confined, you can also follow them on their blog Sour Harvest and on their Zoom's group for video tours, virtual openings & more!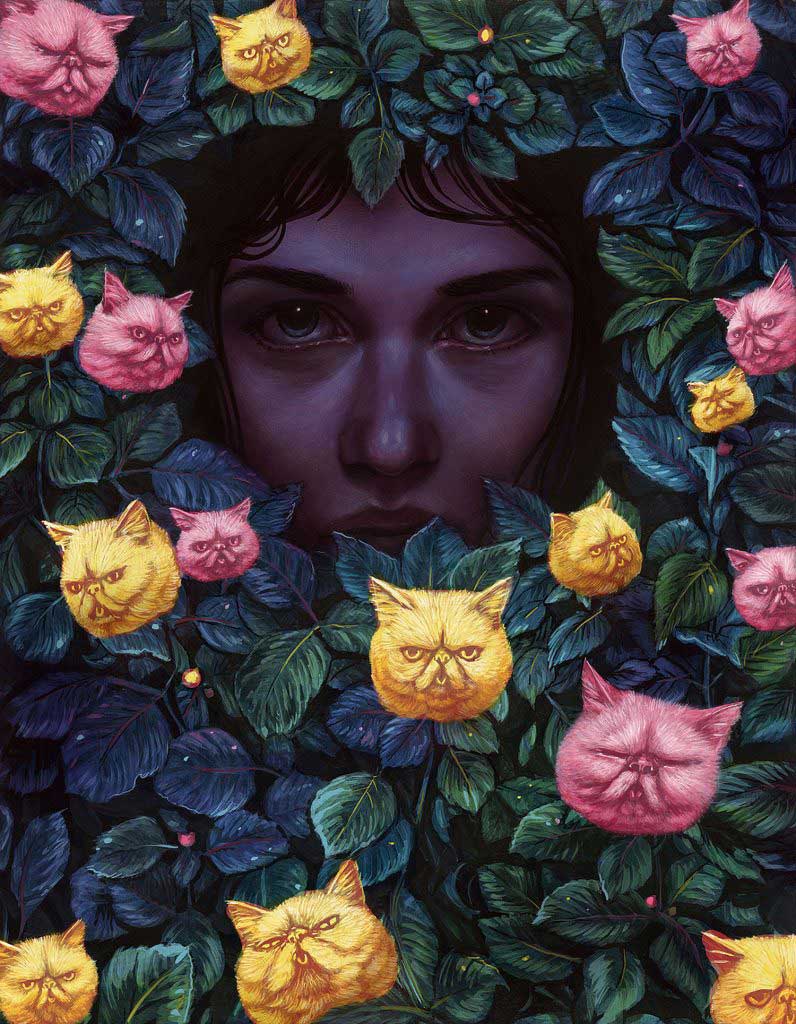 That's definitely a lot of wonderful, meaningful and inspiring art to feast your eyes upon while you're quarantined. Keep an eye on them for their heartwarming projects and upcoming exhibitions!
As they say, "This too shall pass. We got this… TOGETHER."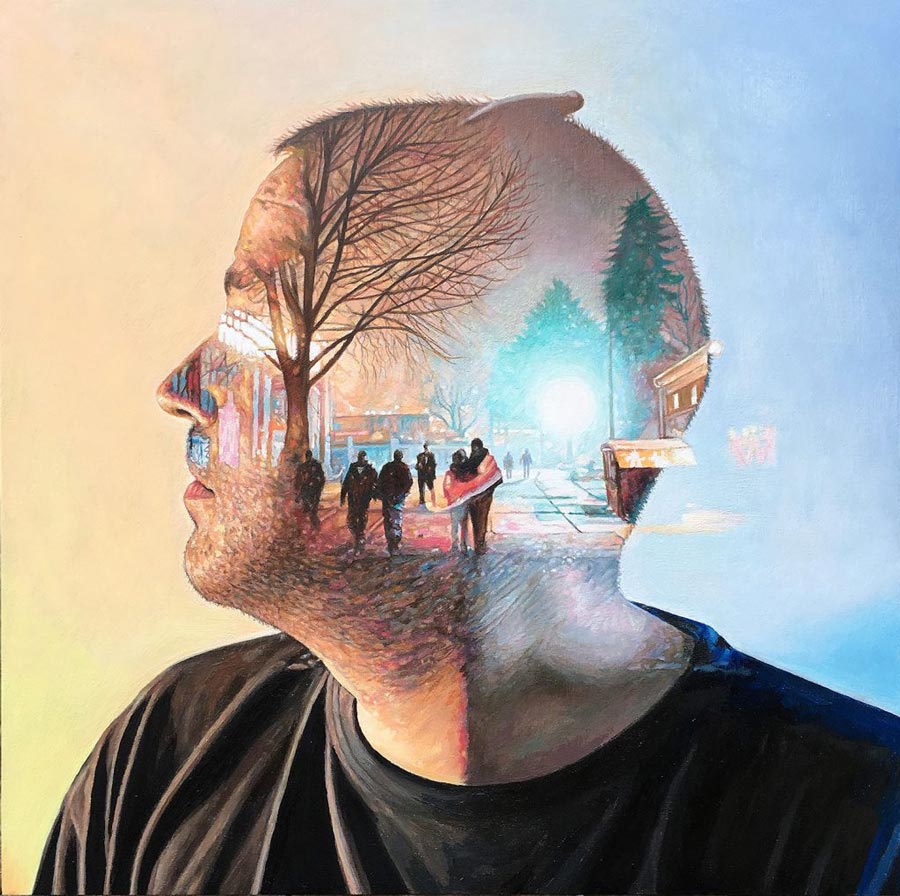 Thinkspace Projects Social Media Accounts