Exclusive Interview with Billelis, 1st Prize Winner, Digital Art Award, 2019 Beautiful Bizarre Art Prize
Seeing the artwork of Billelis for the first time can be a bit overwhelming. There are so many details to explore and devour. His digital work often appears as impossible photographs and in those virtuous moments, the realization sets in that his man is indeed a wizard. Beautiful Bizarre Magazine was lucky enough to have Billelis submit artwork into the 2019 Art Prize. As 1st prize winner in the digital art category, we caught up with the UK artist for an interview.
To enter the 2020 Beautiful Bizarre Art Prize in any of the four Award categories: INPRNT Traditional Art Award, Yasha Young Projects Sculpture Award, ZBrush Digital Art Award or iCanvas Photography Award, and for your chance to receive global exposure for your work + share in over US$35,000 in cash and prizes, click here.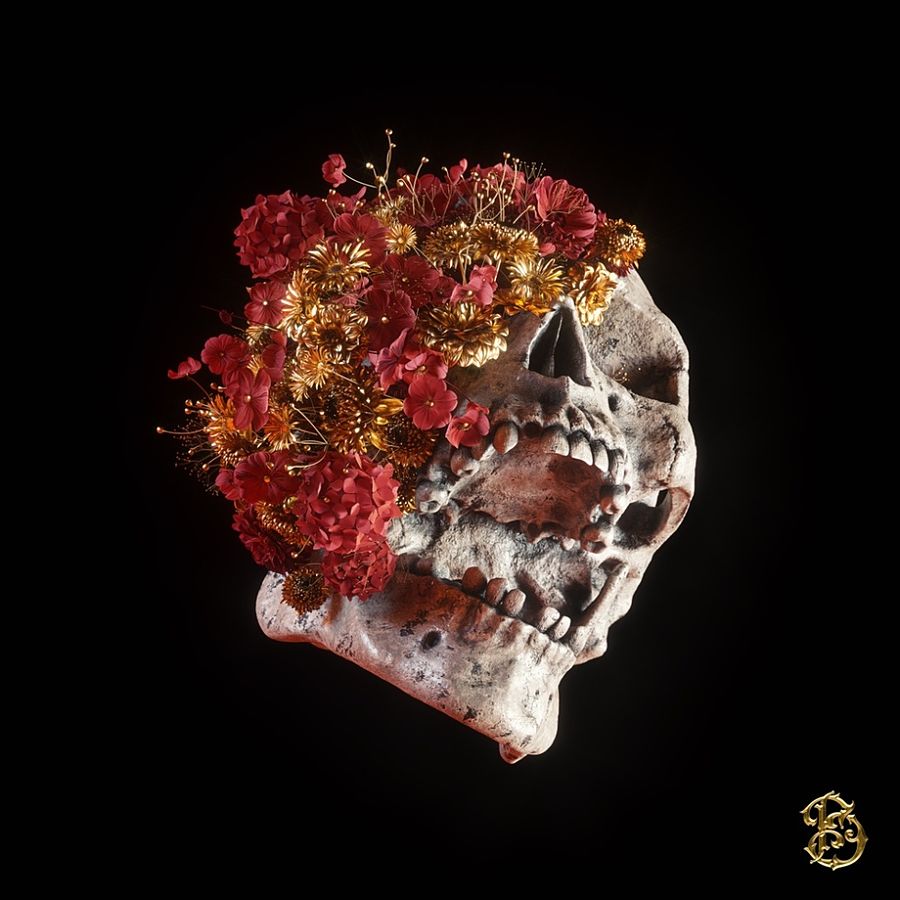 Billelis started young. Creative elements such as illustration, graffiti and of course, digital art, all called to him. Drawing zombies and comics were his thing at first, but he quickly "evolved" into using Photoshop to give his art more depth. Though Billelis attended a school for Digital Arts and Technology, he prides himself on his learning process and exclaims "no one will teach you what you really need to learn to progress as an artist, [it's more about] trial and error".
Eventually, the digital artist's labors were noticed. While many artists simply strive to be recognized, others have the desire to be scooped up by larger corporate entities to earn a steady paycheck. This graphic designer, however, went in the reverse direction. Billelis had some lucrative contracts with big names like Netflix, Coca-Cola, and Nike. The experience provided was worthwhile, despite it being a "journey of serious learning".
It feels nice when [the client] trusts your creative vision. The feeling you get when your work is seen all around the world is indescribable.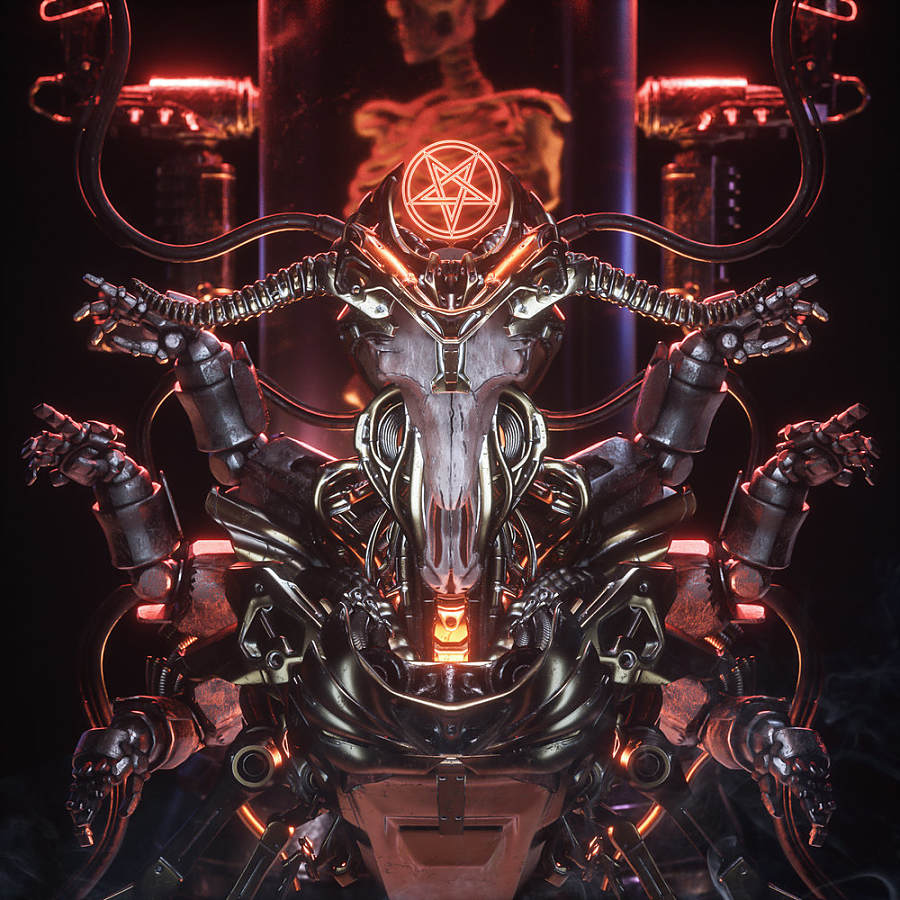 Working in agencies and studios in the past was a great for experience but I never felt like I was doing what I really wanted.
The realization that he could be both bigger and happier finally won over in the "creative argument" with himself. His luck bloomed when he found a representative in NERD Productions who now takes "out the admin stress of being an artist".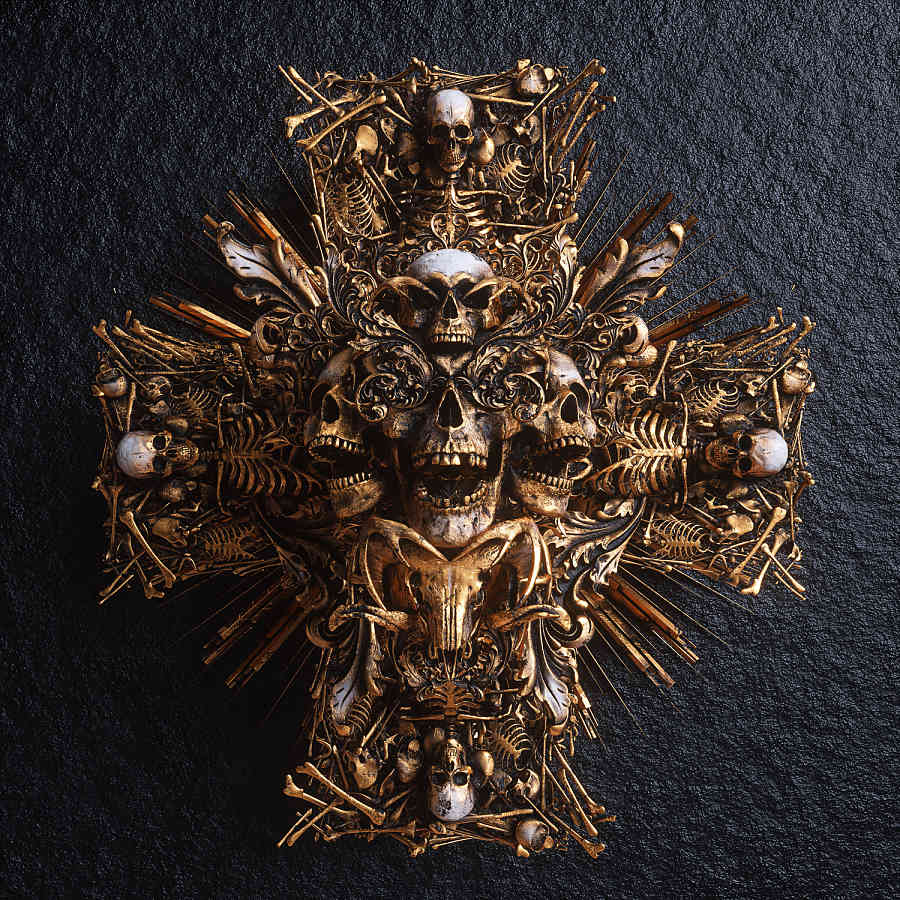 Though human skulls predominantly adorn his work, the digital artist feels inspired by the adage "from death comes new life." He quotes Edvard Munch as his primary influencer: "From my rotting body, flowers shall grow and I am in them and that is eternity." Billelis works on turning the darkness of death around to celebrate the newness in life. Moreover, he brings an elegance to the art process and focuses on religious iconography to tie it in to a rich history that celebrates art. One can see both the baroque and Gothic influence in his art, mixed in with his ability to bring beauty to the macabre.
Additionally, quite a few Greco-Roman Renaissance themes can be found in his digital art. The timelessness of sculpture has always lived through the centuries and Billelis pays a superb homage to the style. Furthermore, his current "creative addictions", Dan Hillier an Ettore Aldo Del Vigo, promote his appreciation for his trade. Their styles also bring "incredible respect for the historic subjects in their work" and provide the creative influence artists need.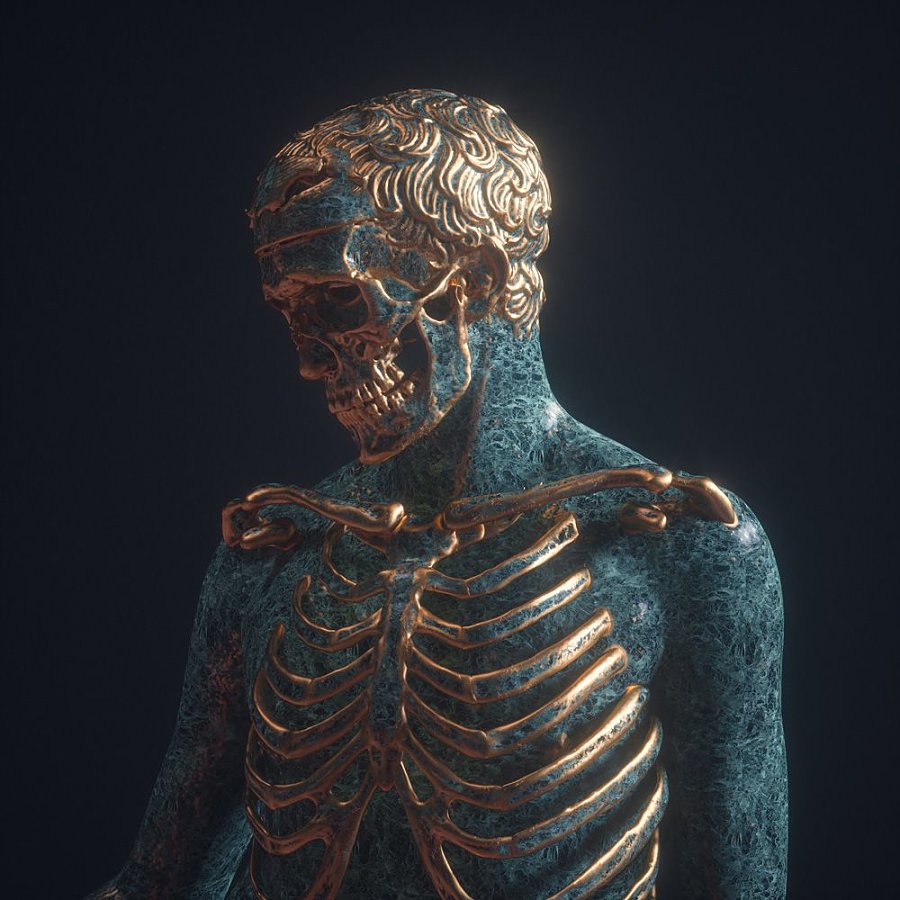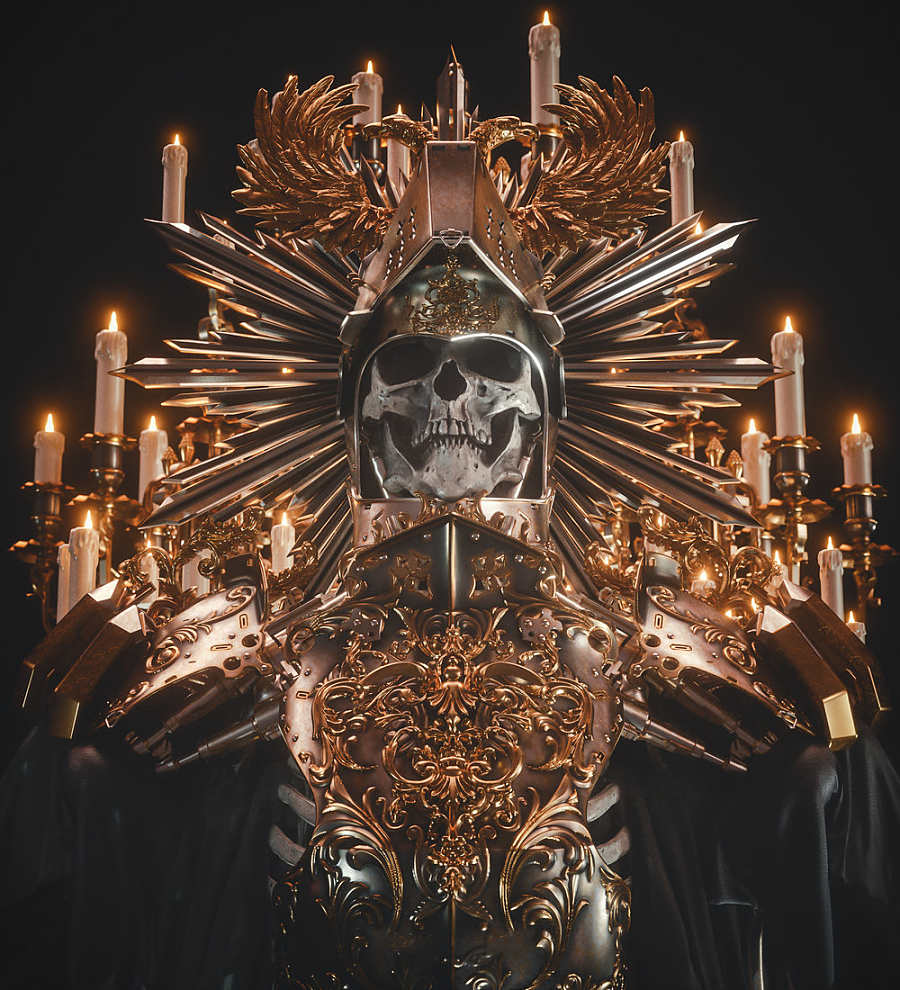 When asked about the future, the UK based artist provided a simple yet very honest answer, "I don't have any mad aspirations. I love how it is at the moment. People seem to dig it so I'm happy." He feels that his work will always stay relevant, as long as people appreciate the dualities of "light and dark, beauty, horror and the divine".
As for aspirations, Billelis has a humble list. He wants to break into the video game industry more and get the chance to work with other amazing artists. Contrasting, his dream client is the metal band Slipknot. Anyone familiar with their style of entertainment can see how Billelis' work would fit right in. In the meantime, he has found a hobby in photography. While manipulating reality comes easy to him, his newest challenge is capturing "something as it is without much of my input."
To demonstrate the UK-based artist's prowess as a digital artist, look no further than his winning entry entitled "Necro Maria". The piece was born of a re-imagining of the Virgin Mary in a more "punk modern and dark surrounding." The submission was a collaboration between Billelis and sick666mick. They felt it was important to keep "the elegance [of the religious icon] while balancing elements of alternative culture and the macabre." First, the figure started out as a "virgin" sculpture. Little by little, the duo added in elements to capture the divinity in both her halo and veil. Then, they began the deconstruction to "reveal bones and skeletal elements beneath [her skin]." Flawless light effects and the stark background bring the statue to life leaving one to imagine its origin in some sort of twisted church.
Interestingly, the collaboration between himself and Sick666mick was certainly neither the first or last collaboration. Billelis finds "collaboration to be key as an artist. You learn from other artists and more importantly, have loads of fun exploring new ideas together." Sadly, Sick666mick was not available for the interview but is still credited in the collaboration.
Billelis entered the Beautiful Bizarre Magazine Art Prize out of appreciation.
I have always loved the magazine and the ethos. At no point did I expect to win and [am] really honoured [to be] chosen alongside Sick666mick. But we felt this piece had something special and was worth a shot.
In addition to a "great personal experience", Billelis touts the amazing exposure he gained from his experience. He was thrilled to be a part of the Haven Gallery show and gain artistic advice from the staff. He strongly encourages other artists to enter the contest as a resounding "Hell yes!" His experience meeting other talented artists, and simply getting to the finals really stuck with him. In the meantime, check out his website for more from the digital artist.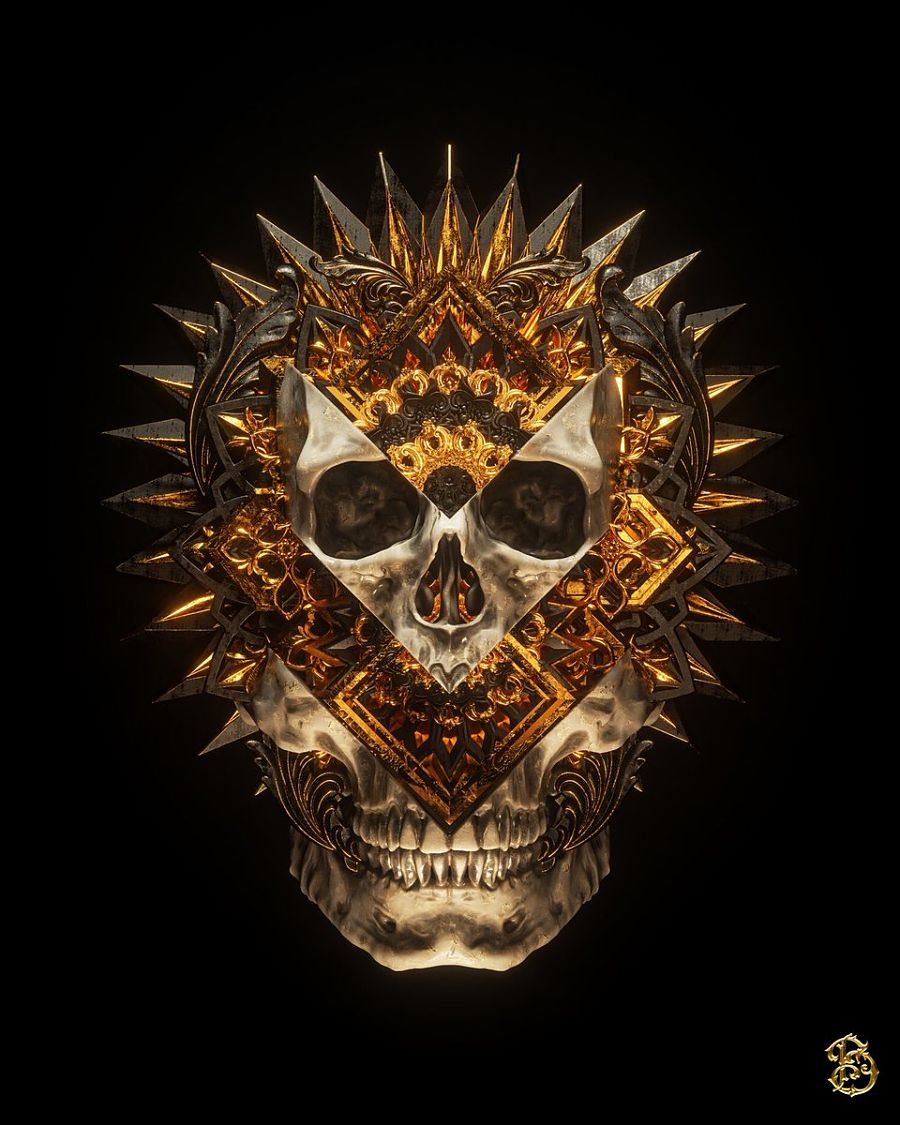 Billelis Social Media Accounts