MentorMe is a free resource for creatives who wish to learn from their peers. This Q&A resource provides insights into how some of the most esteemed artists have made a name for themselves in an increasingly competitive art market, how they make a business of being an artist, how they found their niche, intimate details of their practice etc. In each guide a different group of artists and photographers will share their insights, personal experiences and advice with creatives that wish to grow and evolve in their artistic practice.
Beautiful Bizarre Magazine mentors encourage, guide and inspire emerging artists as they explore their creativity, develop their technical skills and find their personal style.
MentorMe Edition 1 Mentors:
Audrey Kawasaki, Mab Graves, Jana Brike, Fin Dac, Troy Brooks, Sarah Joncas, Mahlimae, Sheri DeBow, Young Chun
In Edition 1 Beautiful Bizarre Magazine's Mentors respond to the following 3 questions:
How do you market yourself and your art to gain recognition from galleries and collectors?
How do you set a price for your artwork?
What are your top tips for others who wish to be creative but feel stuck, don't know where to start, or feel like they aren't "good enough" to do so?
Below 3 of the 9 mentors respond to the following question:
How do you set a price for your artwork?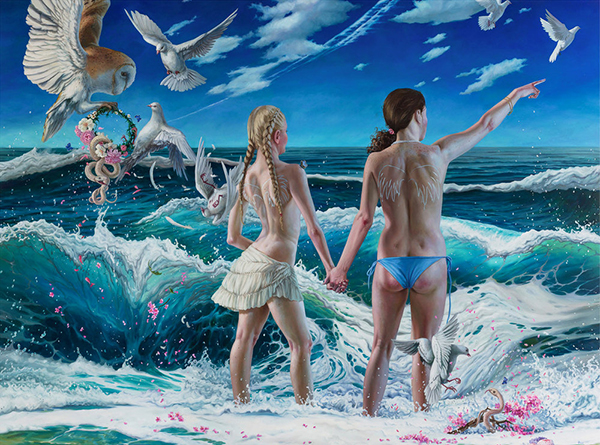 How do you set a price for your artwork?
Jana Brike: "I ask for advice from my galleries, as they are the ones who actually do the selling. I also do an examination every couple of years of what the average prices are for artworks on a similar level, so I can put my wall art for sale (and my other artwork) for the right price. Personally, my prices in general are on the lower side. I like them to find good homes where they are loved."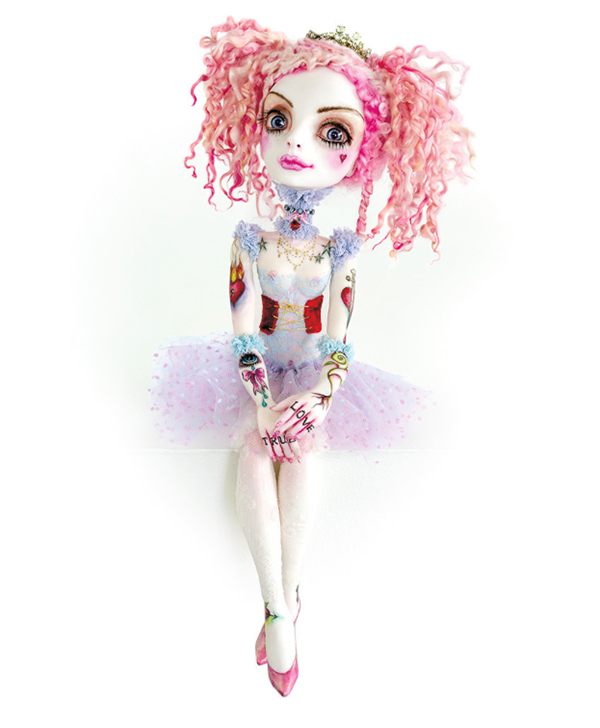 How do you set a price for your artwork?
Sheri DeBow: "Pricing is my absolute least favourite part of being an artist. So that being said, I try very hard to remove my emotion from the piece and just think time, materials and expertise. To be fair, in the end the money is icing on the cake. Most of us do our art out of passion or compulsion, and we were doing it when we were making hardly any money. Even when, at times, it can feel like slaves' wages, we are still going to keep doing art."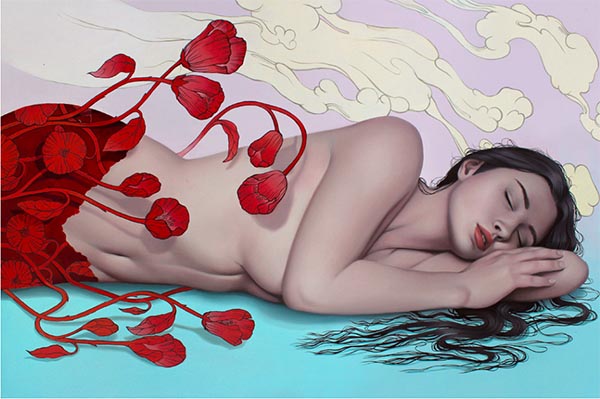 How do you set a price for your artwork?
Sarah Joncas: "My only advice would be to try not to get attached to the work because that emotional connection can fool you into thinking something is worth more than it is. If you're just starting out, go slow. Don't expect incredible rewards straight off the bat: you have to work for your supper.
I started selling my work really young (at 17 years old), and priced it very low. I was selling 18 x 24″ paintings for $50. It wasn't until I started selling more in galleries that I was given advice on raising my prices. I would suggest looking around at what other artists of your caliber and stage are selling. Don't be greedy, but no need to be so modest that you aren't covering your time and materials. Once you start selling consistently, you can increase your prices slowly and periodically. I wont raise mine more than once a year by any more then 10% – and some years I don't at all. Though I'm sure this can vary depending on your popularity and demand."
To read the other Mentors' answers to this question or any other in Edition 1 please click here to download our FREE Artist Resource, MentorMe.