PoetsArtists, a champion of contemporary figurative art and a source of constant inspiration for all of us at Beautiful Bizarre Magazine, are about to celebrate the 100th issue of their magazine. In conjunction with this milestone PoetsArtists are holding the online exhibition Figurative Realism, curated by German artist Dirk Dzimirsky, with selected works from the exhibition also to be featured in their landmark issue.
Dirk's name will be very familiar to followers of PoetsArtists, indeed he was one of the first artists published by PoetsArtists to have their work acquired into a major collection. Entirely self-taught, Dirk is the epitome of the modern figurative artist, achieving success and acclaim in spite of the prevailing opinion of the 'fine art' establishment. His hyper-realistic drawings and paintings feature carefully elaborated stagings of light and shadow, revealing the sensitivity and vulnerability of his models. An extreme level of detail in combination with calculated set of light create an enigmatic mood of melancholic beauty in his images. Dirk's work has been exhibited in the US, Europe and Tokyo and are part of numerous international private collections.

presents
Dec 1, 2018 – Jun 1, 2019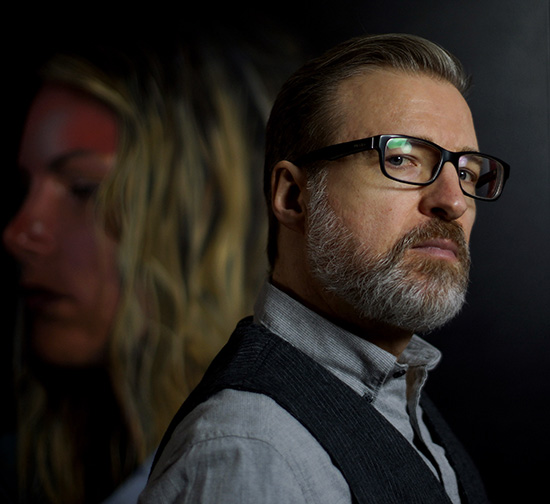 What inspired you to curate this show, is it your first experience curating? How are you finding the process?
Yes, this is my first experience in curating, and I actually found it quite hard to do. My major problem was that with every artwork that I did not choose I felt the need to tell the artist why. A lot of submitting artists were good but they were lacking certain elements that I would have loved to discuss with the artist, and then maybe the artist could learn from that. But I felt that a mere rejection might just leave the artist frustrated and wondering what might be wrong with their art.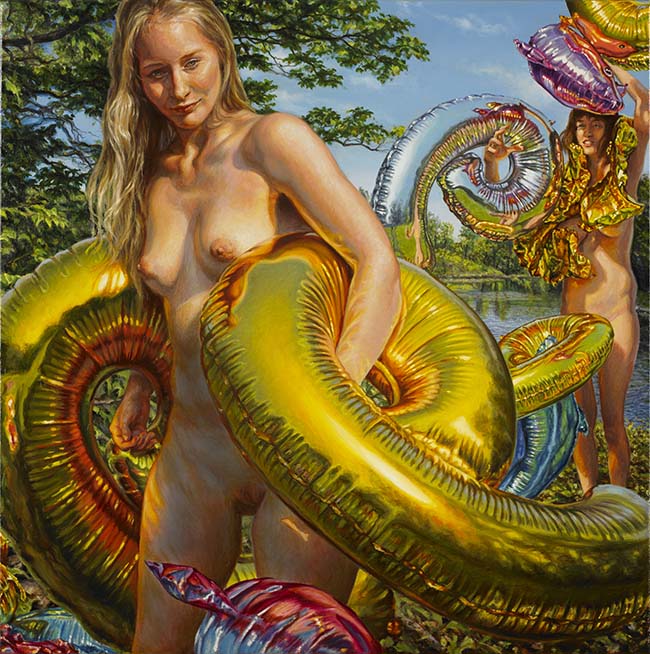 Susannah Martin
"Reservoir", 2018 [oil on linen, 20 x 20″]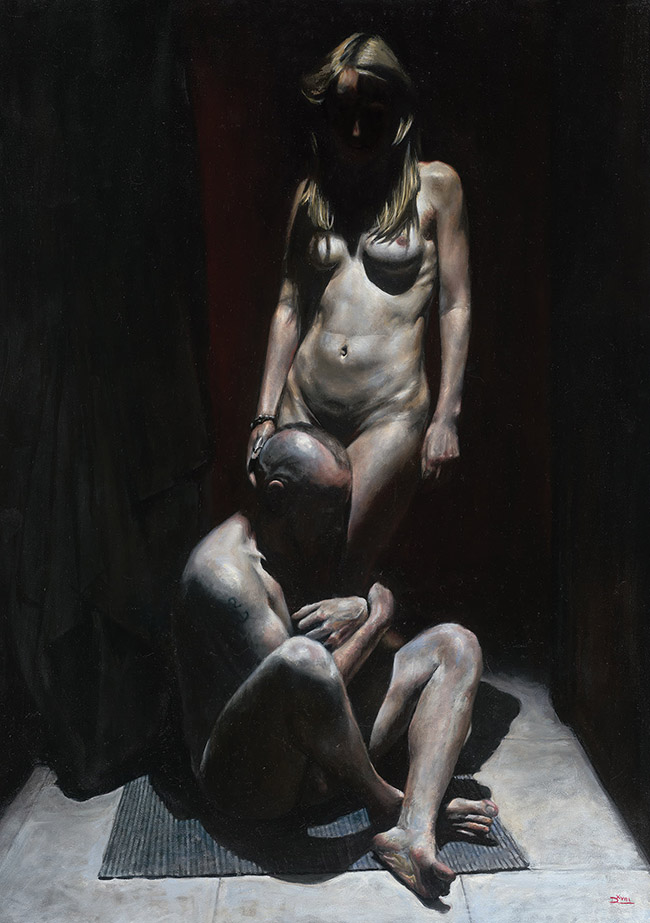 Daire Lynch
"The Call Of The Wretched Sea" [oil on panel, 28 x 20″]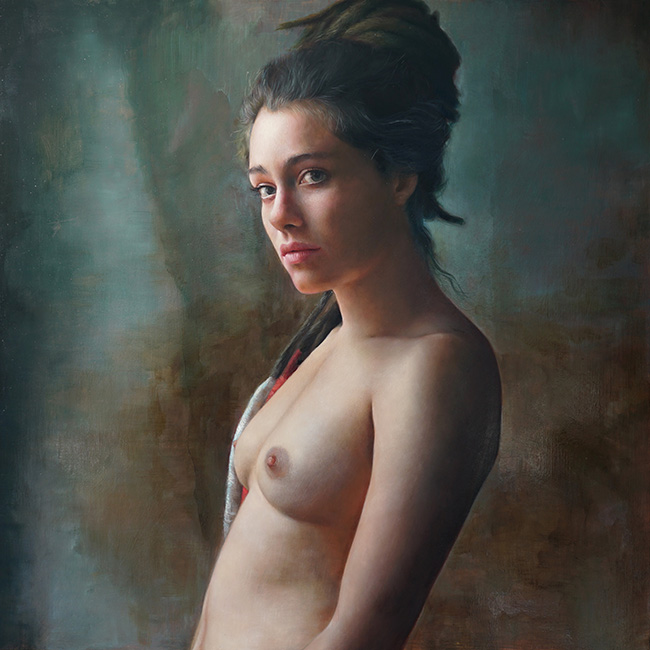 Anne Christine Roda
"Manya IV" [oil on panel, 27 x 27″]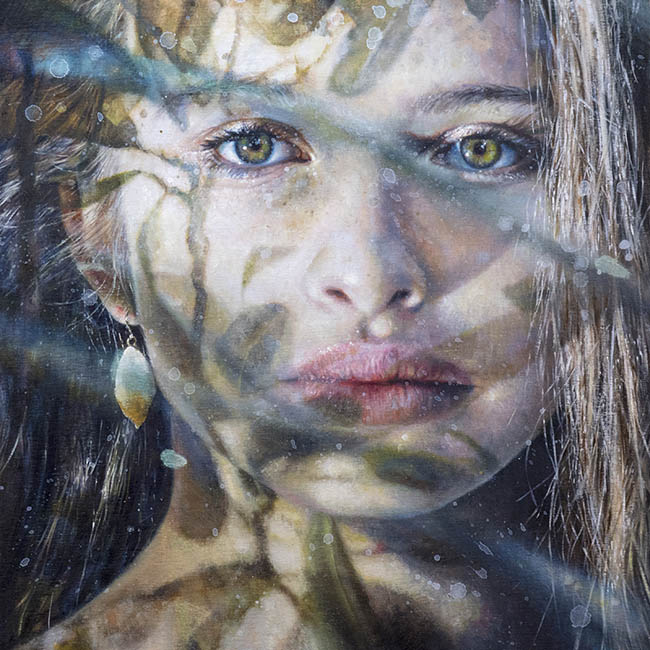 June Stratton
"Maggie Watcher" [oil on linen, 20 x 20″]
Are you keeping strictly to the realism part of the exhibition & issue title, or do works also featuring surrealism / pop surrealism play a part?
No, I have also included other art styles. I wanted to make sure there was a diversity of styles, it can get tiresome to look at one art style all the time, especially if a lot of the artworks are quite similar.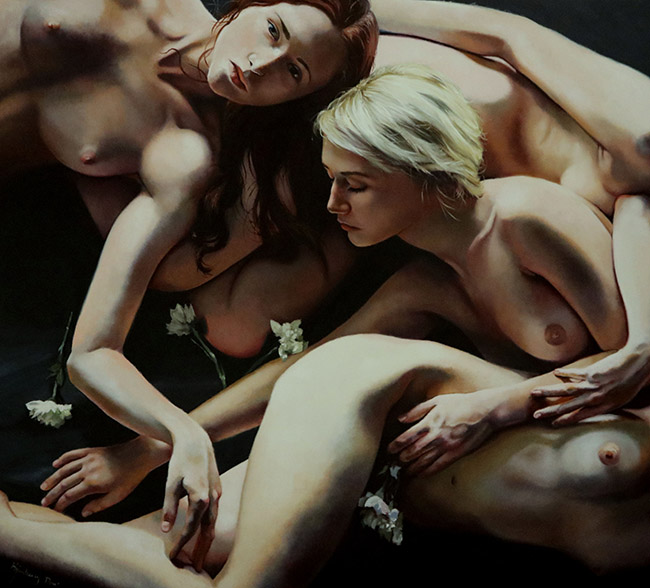 Kimberly Dow
"Beguiled" [oil on canvas, 27 x 30″]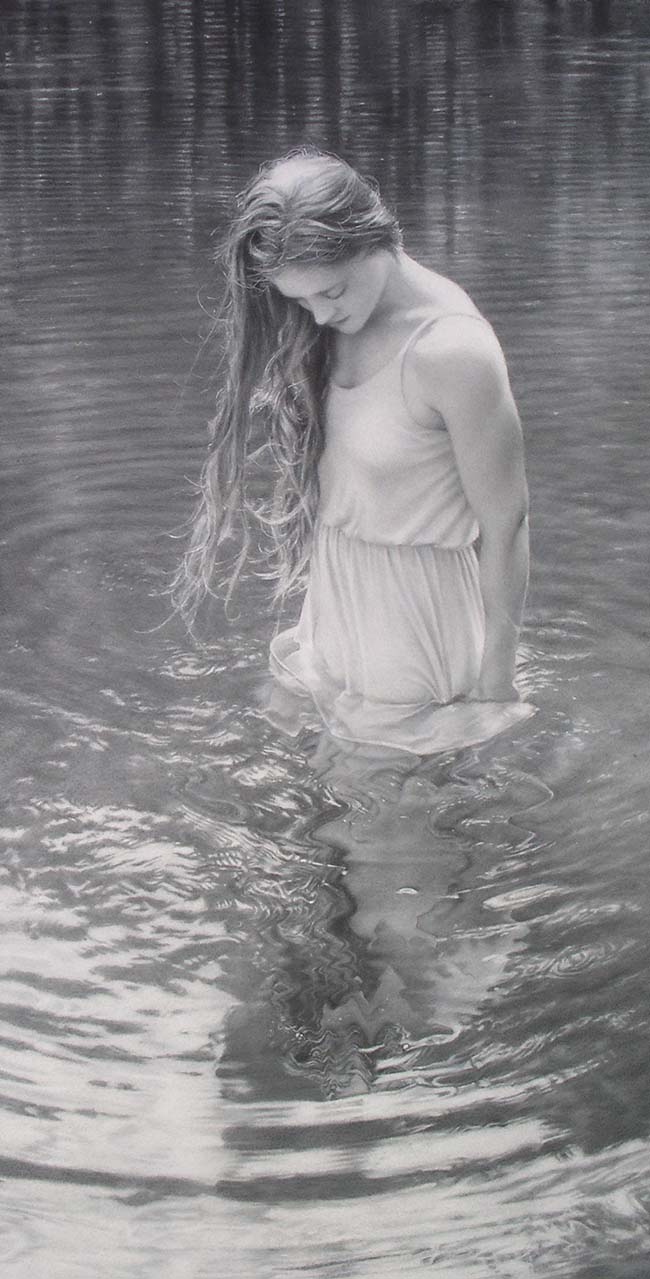 Barbara Fox
"Parting With Illusions" [charcoal & pastel on paper, 21 x 10″]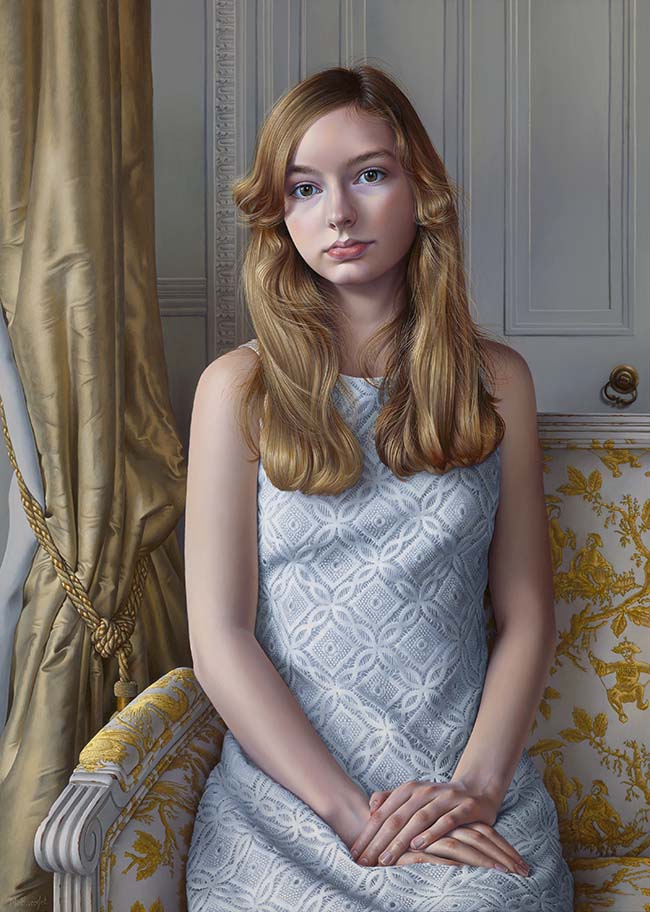 Miriam Escofet
"Portrait of Sophia" [oil on linen over panel, 70 x 50 cm]

Geoffrey Laurence
"Nightingale" [oil on canvas, 26 x 86″]
It seems (at long last!) that contemporary figurative works and an appreciation of skill and technique are beginning to penetrate the fine art / museum world. Do you believe that the democratisation of art through the internet & social media has played a part in this? What other factors do you feel may have been important?
Because of the internet emerging artists can now promote themselves as never before, and seeing their art of course inspires others to start creating art themselves. I don't have any exact numbers to back this, but I am certain that we have more people creating art than every before. So it is just a matter of time before the best of these new artists are getting their own voice in the art world, and not only on the internet. It's very gratifying to read and see that I also have inspired a lot of new young artists.
Mary Chiaramonte
"Remember Me" [oil on panel, 18 x 24″]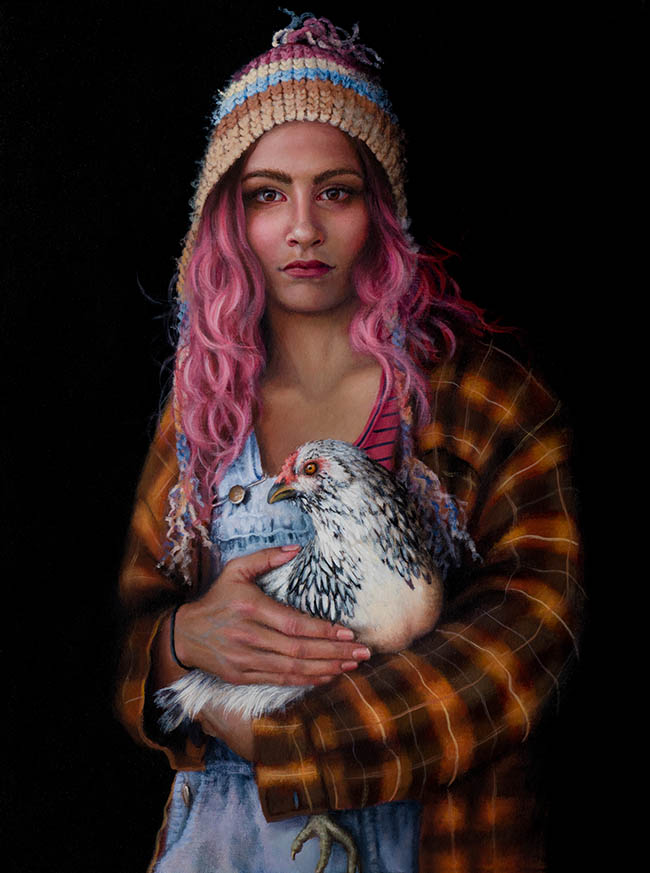 Ramos Christina
"Maternal" [acrylic on canvas, 18 x 24″]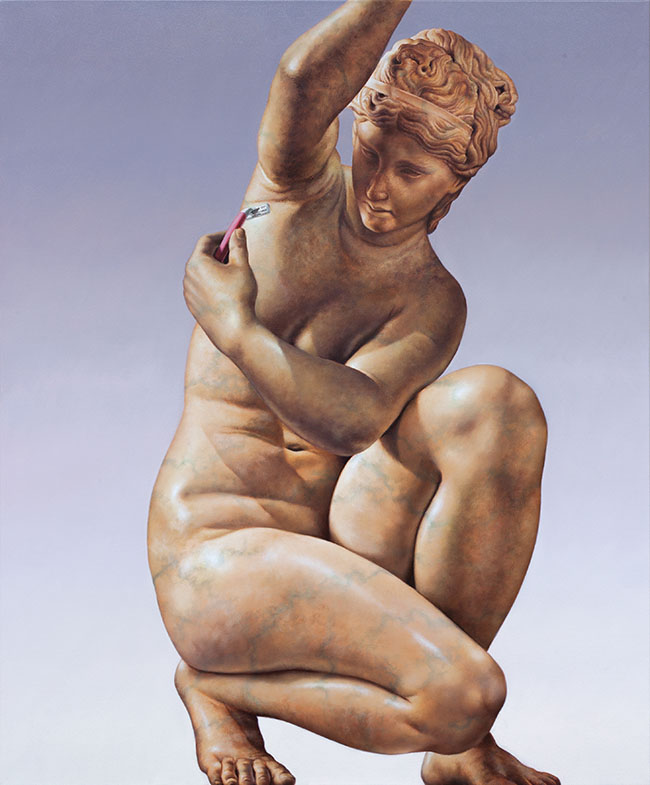 Matthew Quick
"The Rules of Engagement" [oil on linen, 120 x 100cm]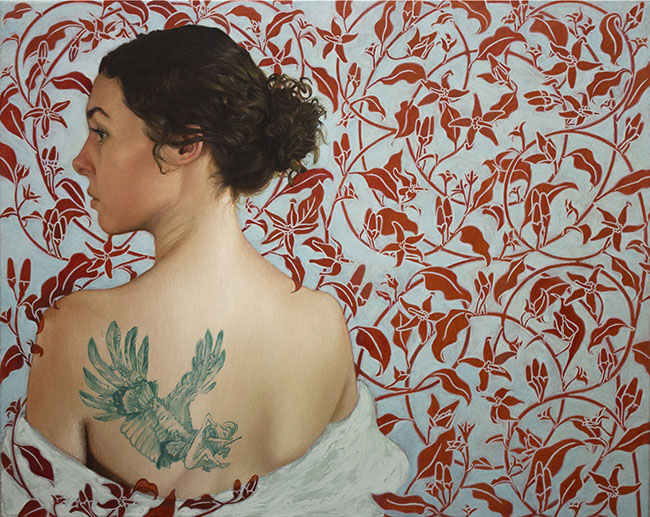 Aixa Oliveras
"Resilience" [oil on linen, 30 x 24″]
Being self-taught you don't necessarily view your process or other artists work through the prism of acts academia. How do you feel this has shaped your career as an artist?
When I started drawing and painting realism, and particularly hyper-realism, was a genre rejected by every art academy here in Germany. It still largely is, but despite this you see more and more realism art in galleries and museums here. If I had studied art here (not that ever I wanted to) I would not have had an artistic career. German art elitists have a really disturbing and discouraging attitude towards realism in art.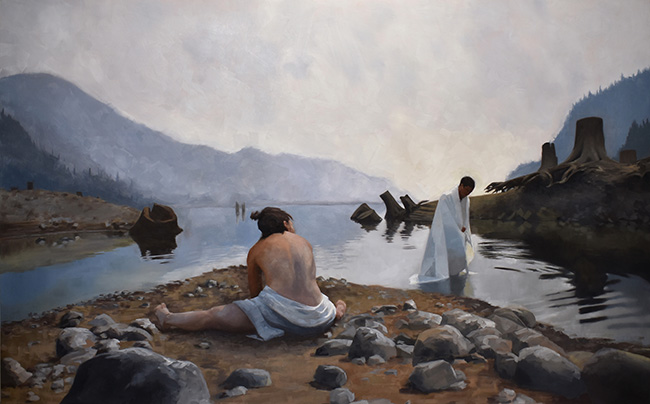 Riley Doyle
"Reconnect" [oil on panel, 48 x 72″]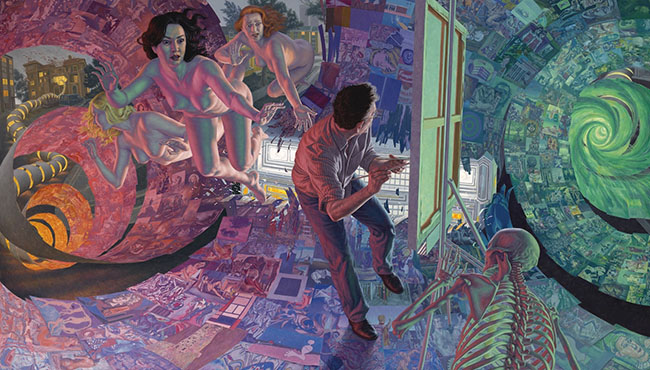 F S Hess
"The Dream Of Art History" [oil on canvas, 54 x 96″]
Follow Poets & Artists