Poured resin like that of a looking glass, shimmering layered gold leaf, and beautifully depicted expressions… this is the work of Marc Scheff. On May 19th, join Haven Gallery in celebration as they proudly present "Depth Charge", the solo exhibition of Marc Scheff. This is his second solo show at Haven Gallery and features fourteen new mixed media paintings, each vibrantly conveying his poignant creative vision.
Also opening is "Time", a wonderful new group exhibition guest curated by Patrick & Jeannie Wilshire, co-founders of IX Arts! For a full list of participating artists, please visit Haven Gallery's website.
"Humanity has always been fascinated with time and its inexorable nature, leading inevitably from solidity and life to chaos, disorder and decay. Artists, too, have addressed the concept of time in a variety of ways throughout the centuries. In the 21st century, contemporary imaginative realists have taken up the mantle of their forebearers, bringing their unique insights to bear on this most human of concepts, a topic especially fitting for a field of artists who routinely bend time both forwards, backwards and sideways in their work, showing us times that have never existed, or haven't existed yet, or could exist with the slightest sideways jog of the eternal stopwatch . . . . "Time" presents the visions of nearly 30 of the finest imaginative artists working in the field today." – Patrick Wilshire
Opening Reception:
May 19, 2018 |6-8pm
Exhibition Dates:
May 19 – June 23, 2018
Kindly sponsored by Babe Wine
About the Artist: 
Brooklyn-based artist Marc Scheff is pleased to announce 'Depth Charge' a solo exhibition of his latest work presented by Haven Gallery, featuring fourteen multi-dimensional resin paintings that examine the intricate framewor k of identity, human nature, and sense of self. 'Depth Charge' will be on view May 19th through June 23rd 2018 at Haven Gallery in Northport, New York. An opening reception with the artist will be held on Saturday, May 19th from 6:00 – 8:00pm. This event is kindly sponsored by Babe Wine.
Anchored in figurative draughtsmanship, Scheff employs a complex layering process for each piece, incorporating poured resin, gold leaf, pencil and paint, offering viewers a literal window into the human psyche. His process aims to peel back the layers of an individual soul, revealing both the characteristics we want seen as well as the aspects we prefer to keep to ourselves. Accented by a palette of vibrant hues, Scheff's subjects are juxtaposed among aqueous shapes and nebulous expressions, acting as extensions of ourselves, and alluding to the ever-evolving interplay between a person's internal and external worlds.
Through the transformative cosmos of "Depth Change", the artist delves deep into the internal world — it's perceptions, desires, dreams, biases, comforts, sacred beliefs, deep-seated fears, old wounds, great loves — while examining how the reality of external factors can play into the decisions we make and the people we choose to become.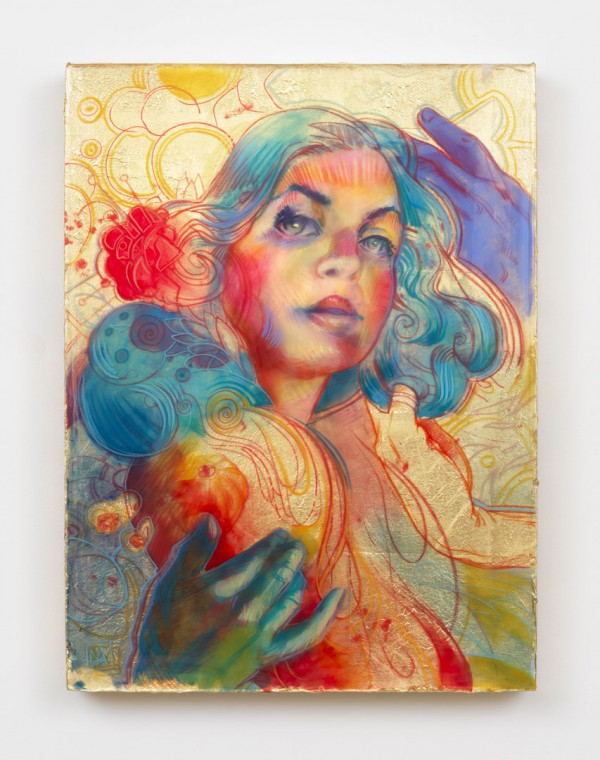 Time Group Exhibition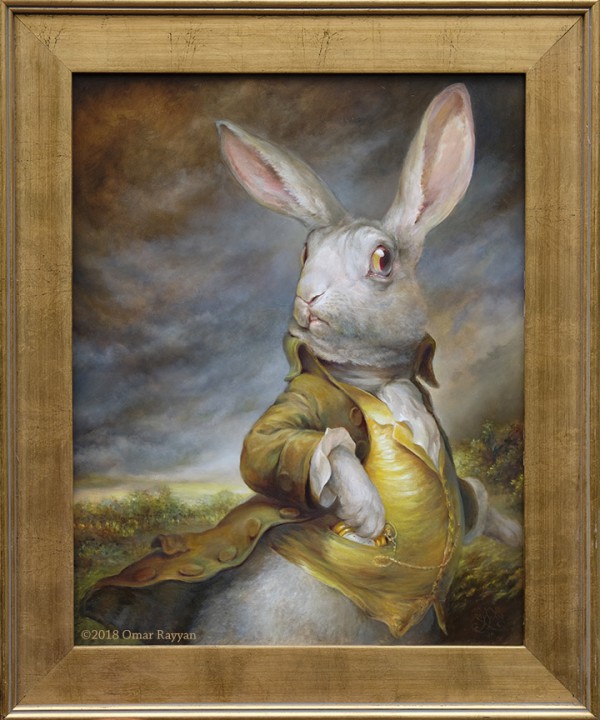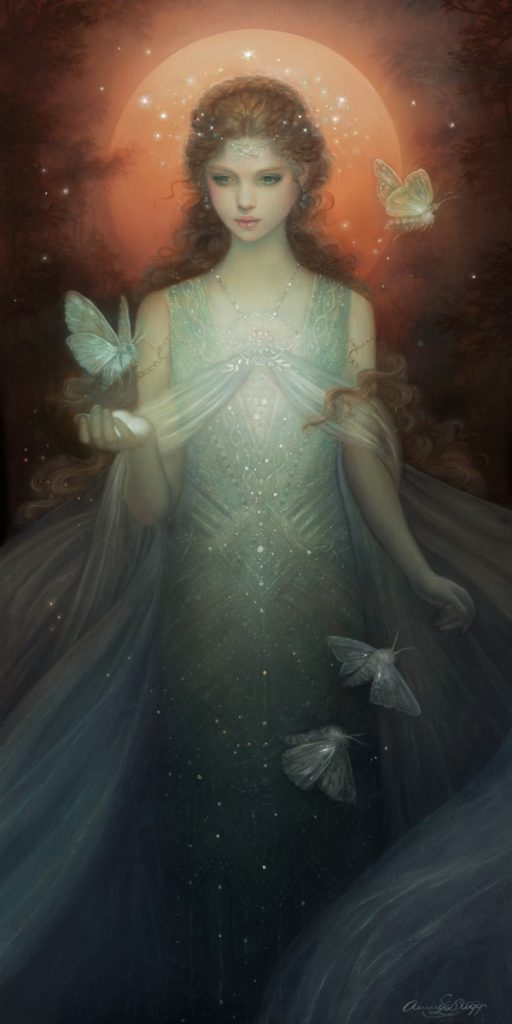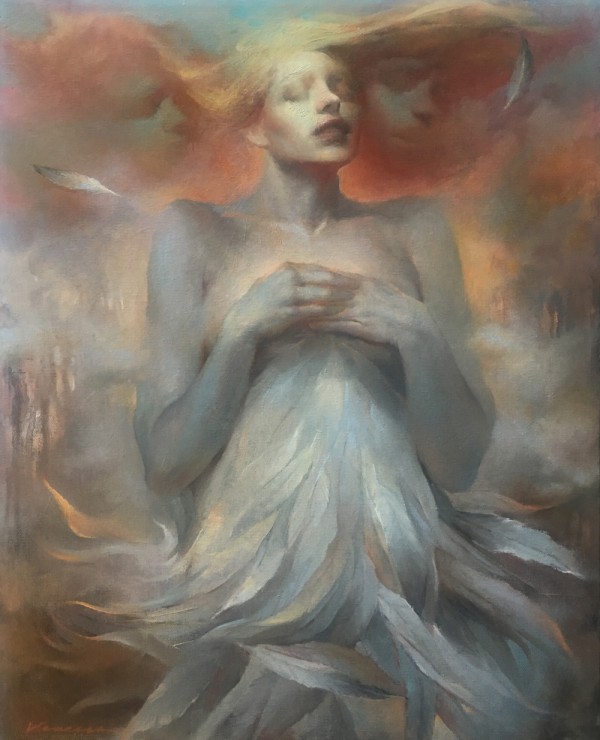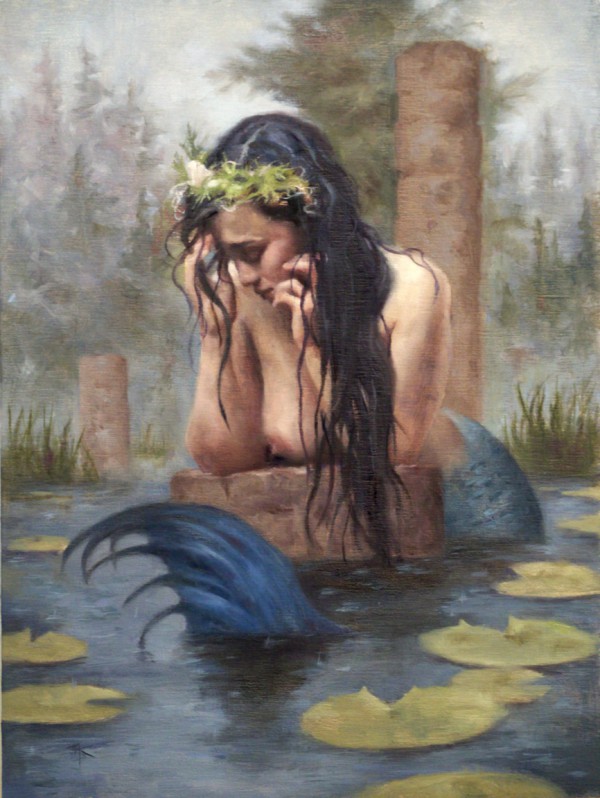 Matt Smith