This October, Copro Gallery once again shows its forte for curating exhibits both apt in seasonal theme and provokingly wondrous in concept. Stimulating our senses, Copro prepares for All Hallows Eve in style with two paranormal shows commending the best in dark fantasy, focusing on two large names in the film and art world: where else will you get to see works inspired by Guillermo del Toro as well as peeking into the mind of Chet Zar?
Chet Zar 'The Fear' /
Guillermo del Toro Tribute group exhibit
'Inspirations, Curiosities & Other Oddities'
Opening Reception (both shows):
October 7, 2017, 8pm – 11.30pm with Chet Zar in attendance
Exhibition Dates:
October 7 – October 28, 2017
Bergamot Station Arts Complex, 2525 Michigan Ave , Unit T5, Santa Monica , CA 90404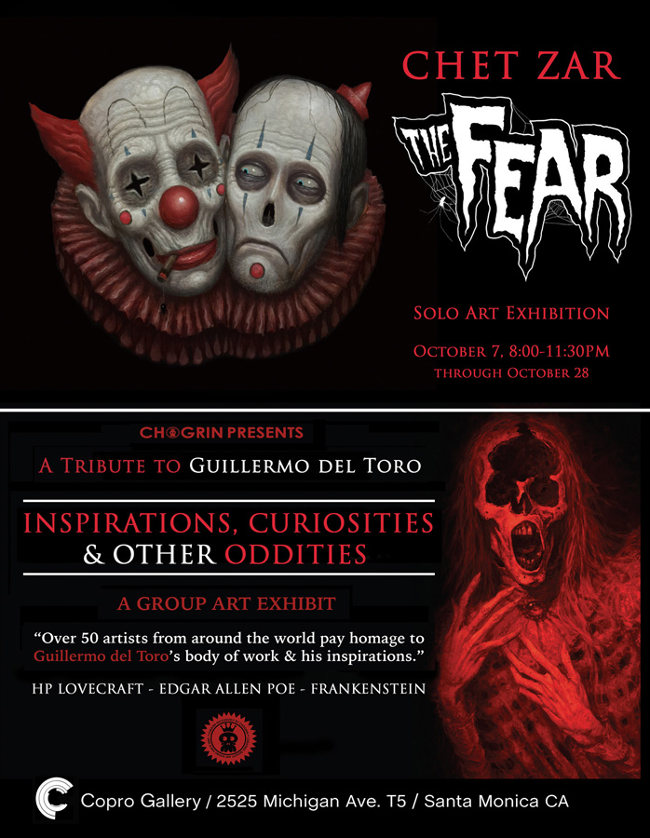 Inspirations, Curiosities and Other Oddities: A Tribute to Guillermo del Toro
Mexican-American film director, novelist, screenwriter and producer, Guillermo del Toro has shared his imagination across the realms, merging fantasy and darkness with poignant storytelling in a visual ambrosia. In the last month alone, Guillermo has won the Venice Golden Lion for his romantic fantasy The Shape of Water; his ability to induce a rainbow of emotions has inspired artists across the globe, pulling at our heartstrings as much as injecting fear into our cores. Journeying through Guillermo's works is a rollercoaster for the mind. Staying with you for a long while afterwards, the film prodigy has become a universal household name in modern cinema.
Celebrating Guillermo del Toro and his works, Copro Gallery has rounded some of the best names in contemporary art to create 'Inspirations, Curiosities and Other Oddities: A Tribute to Guillermo del Toro'. Gathering an eclectic selection of works, this group show sees over 50 artists from around the world pay homage to Guillermo and his inspirations with a vibrancy and energy that promises to provoke tingles down your spine. As well as Guillermo del Toro's own productions, prepare for elements of H. P. Lovecraft, Edgar Allan Poe, Kaiju, Insects and the occult, as well as influences from some of Guillermo's own favorite films and much, much more!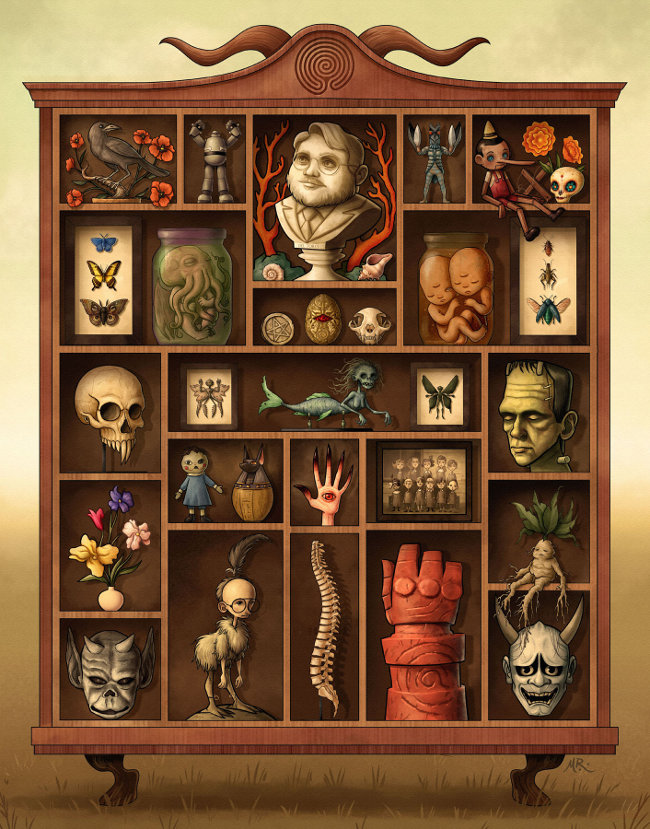 Michael Ramstead – Guillermo Del Toro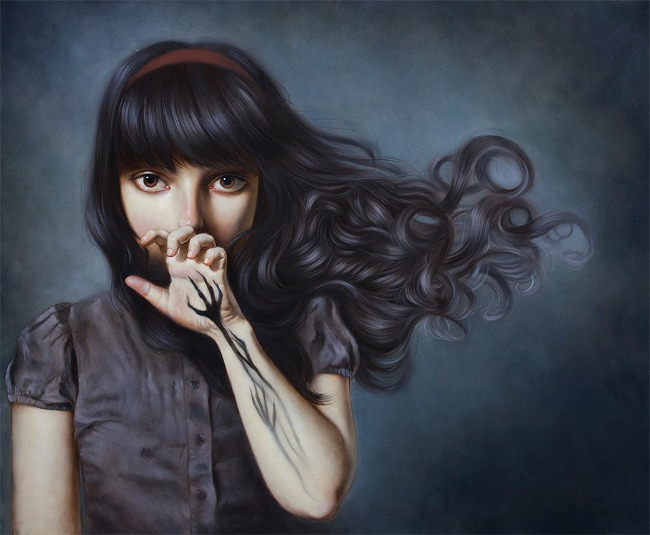 Ania Tomicka – Don't Be Afraid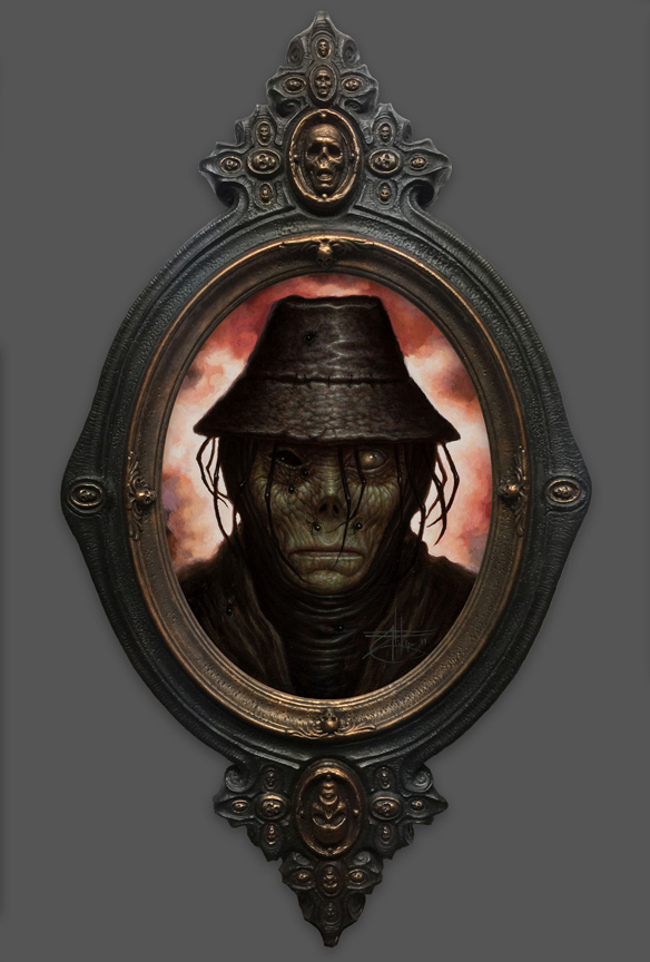 Chet Zar – Spider Lady
Chet Zar's The Fear
Additionally within the walls of Copro Gallery, Chet Zar returns in his latest solo show, 'The Fear'. A well-known figure in the dark art movement, Californian artist Chet has long since nurtured his interest in the more gruesome and macabre dystopian portrayal of life. After a prominent show last year at Copro which formed part of his DY5TOPIA Kickstarter project, Chet once more brings his own brand of monsters to Santa Monica, marking his 8th show at Copro Gallery to date.
Before he moved his career to become a full-time artist, Chet worked in special effects on movies including The Ring, Darkman, and Hellboy I and II,  where his make-up effects and creatures have become memorable elements to the films. His work with the band Tool has gained him further followers, and set strong foundations for his move into a career as a full-time independent artist. Since then, Chet's own signature voice has both bellowed and whispered across the globe, sharing his interest in the darkly mystical and un-apologetically raw portrayal of Horror awakened within his imagination. When speaking about his upcoming show, Chet explains:
"I have been fascinated with fear as far back as I can remember and that is the reason I paint monsters to this day. Going back to my childhood for some inspiration lead me to ordering a bunch of collected volumes of old horror comics from the 50's and 60's that I love. Perusing through them, the idea for "The Fear" came to me. I wanted to do a series of paintings that pulled no punches. While much of my work is concerned with creating a kind of empathy for monsters, I wanted these paintings to express pure fear and give people the creeps. Fear is the emotion of the times, you see it everywhere. I can't remember another time in my life when people were so afraid, and it's not without reason. These are scary times! By painting Fear and looking Fear in the eye, we become less afraid… I realized about half way through painting for this show that The Fear directly correlates with my Dy5topia universe in a way that I never expected. Ever wonder what was coming out of those smokestacks in my paintings? It's The Fear!"
For more details on 'Inspirations, Curiosities and Other Oddities' and 'The Fear', contact Gallery Director Gary Pressman by calling 310/829-2156  or emailing [email protected].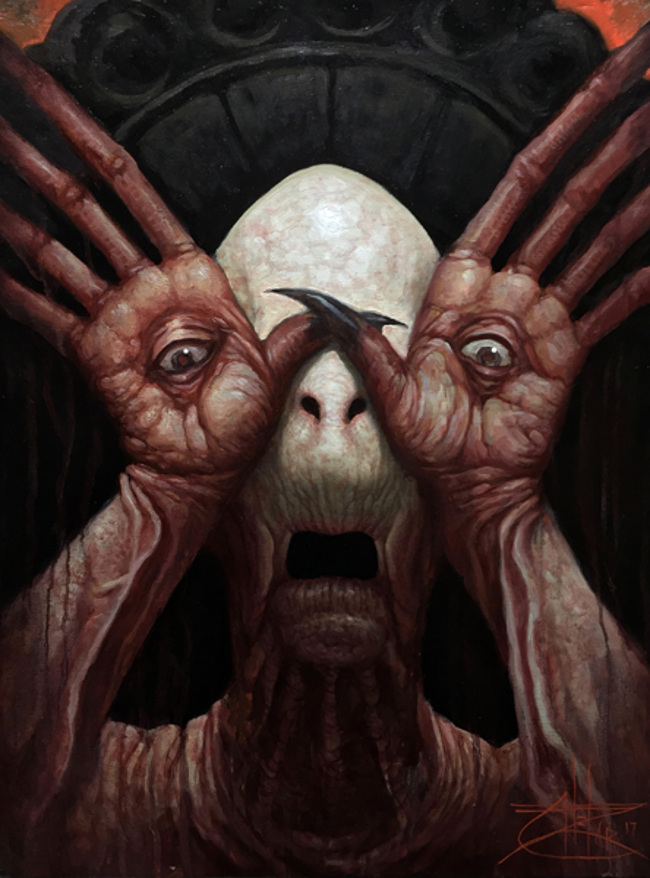 Chet Zar – Pan's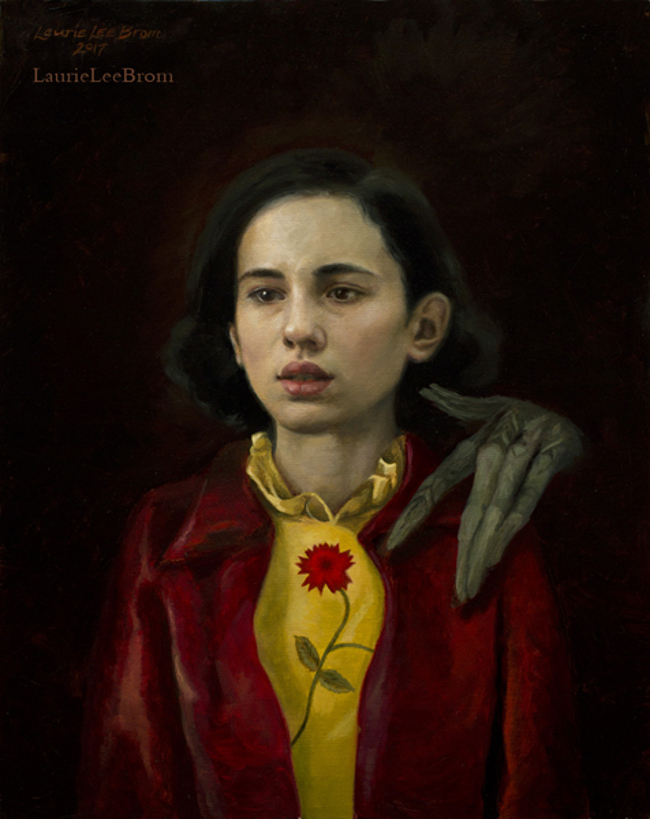 Laurie Lee Brom – Ofilia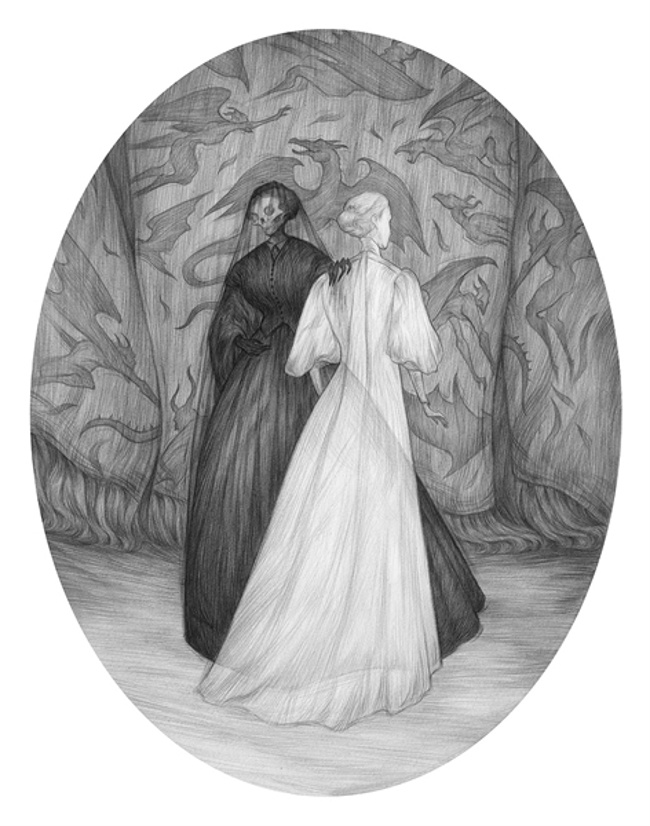 Rovina Cai – Ligeia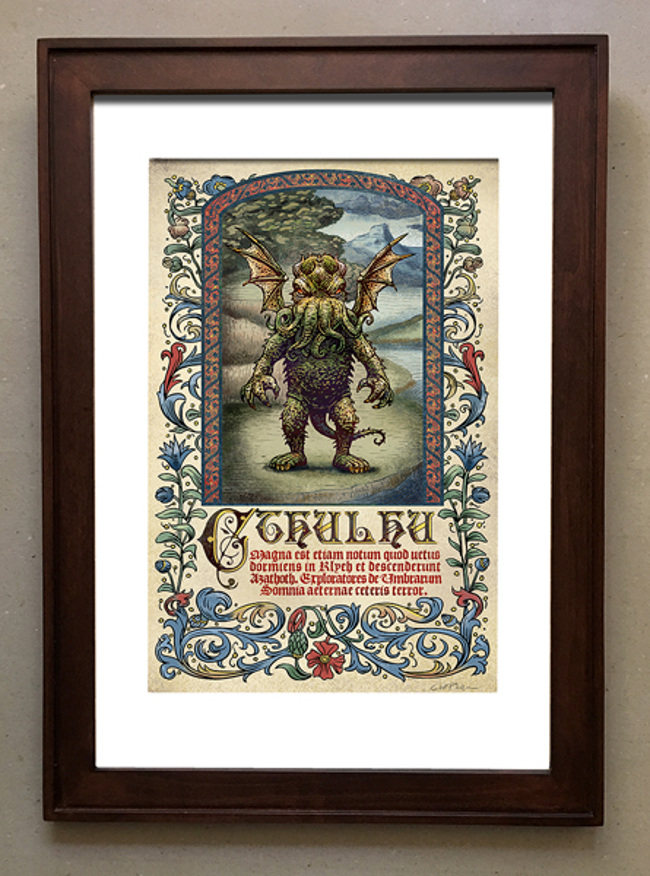 Chet Phillips – Cthulhu Illuminated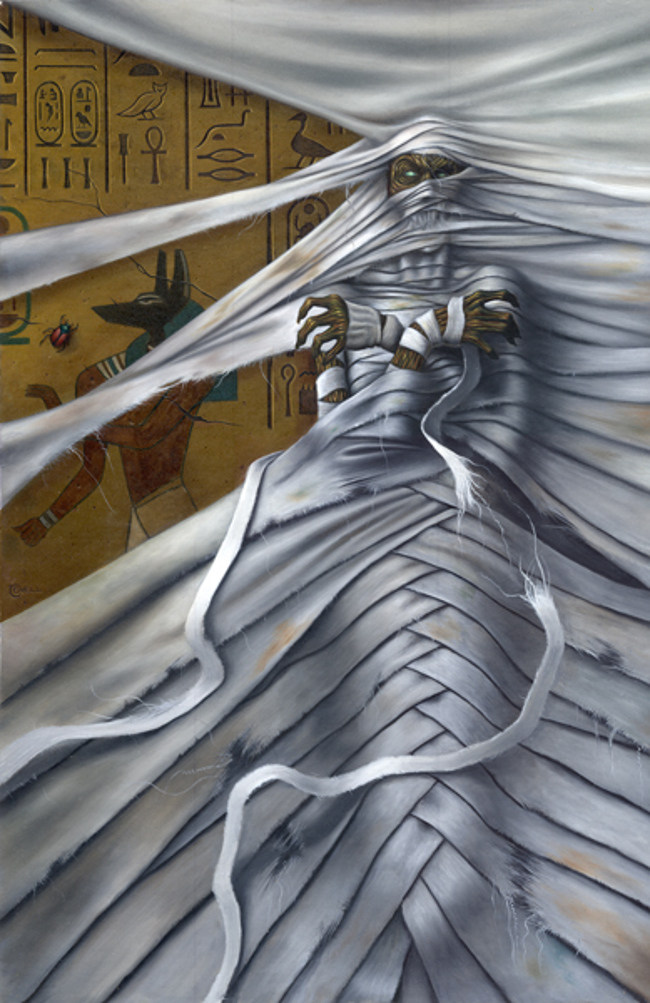 Mark Covell – CURSED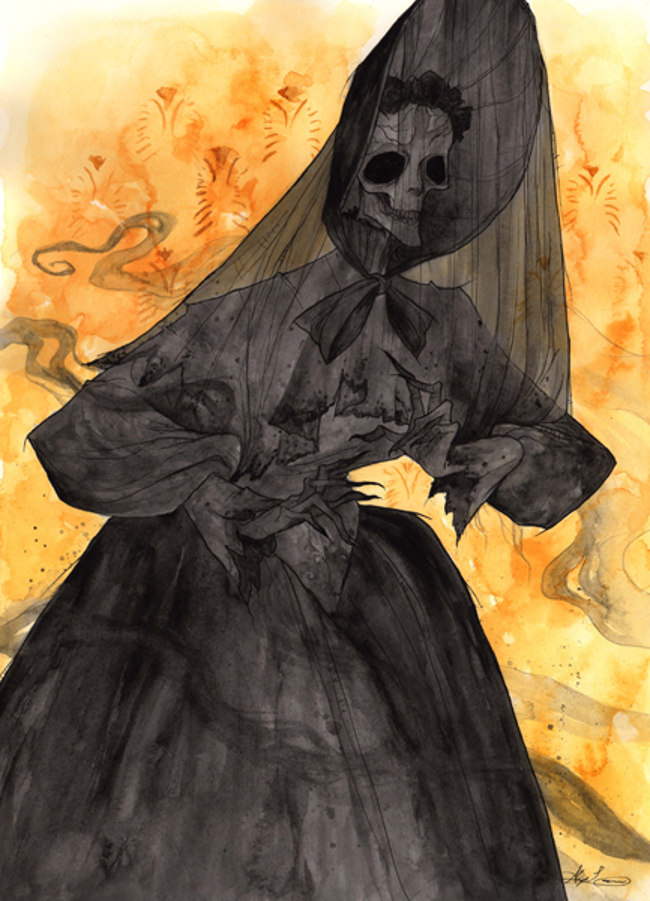 Abigail Larson – The Ghost of Mother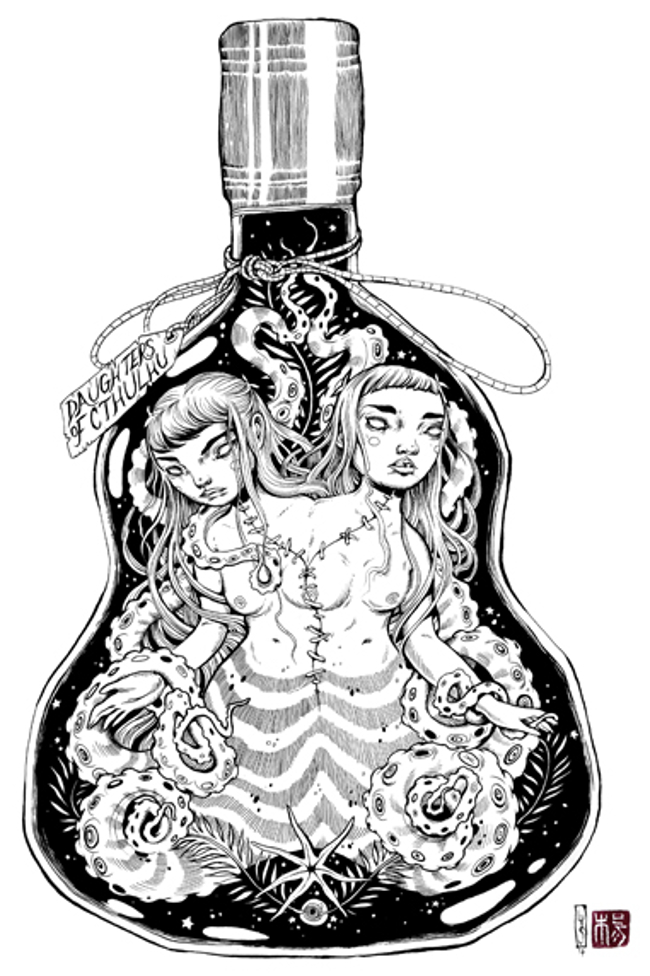 Lauren YS – Daughters of Cthulhu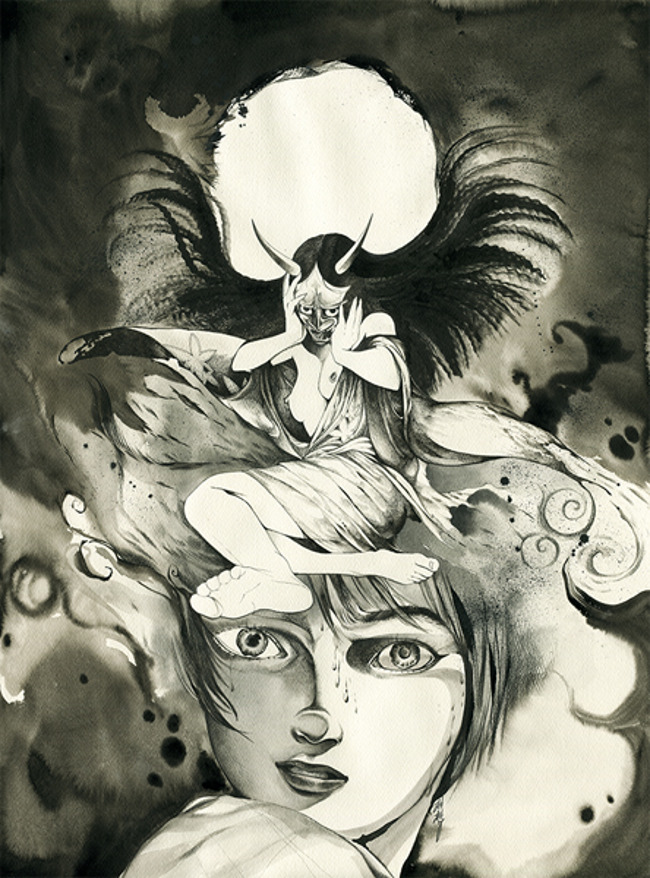 Peach Momoko – Onibaba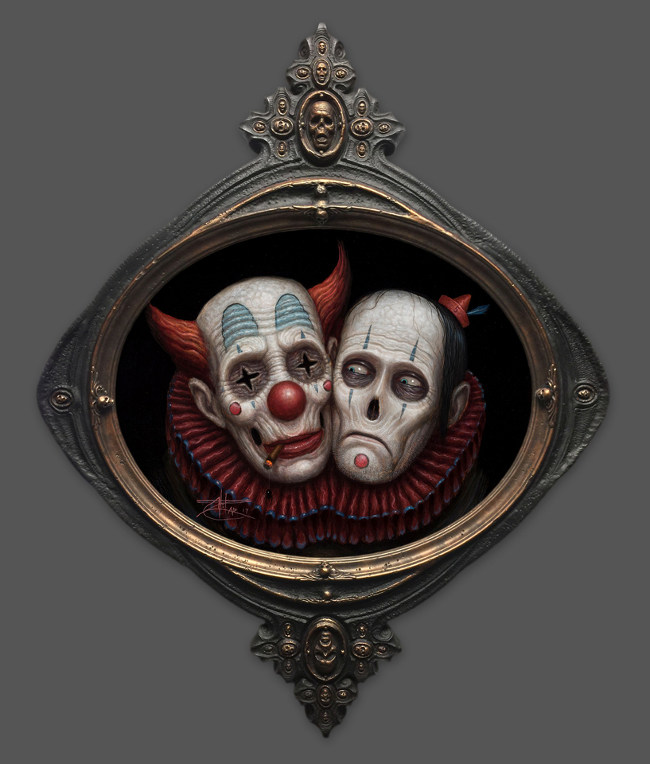 Chet Zar – Siamese Clowns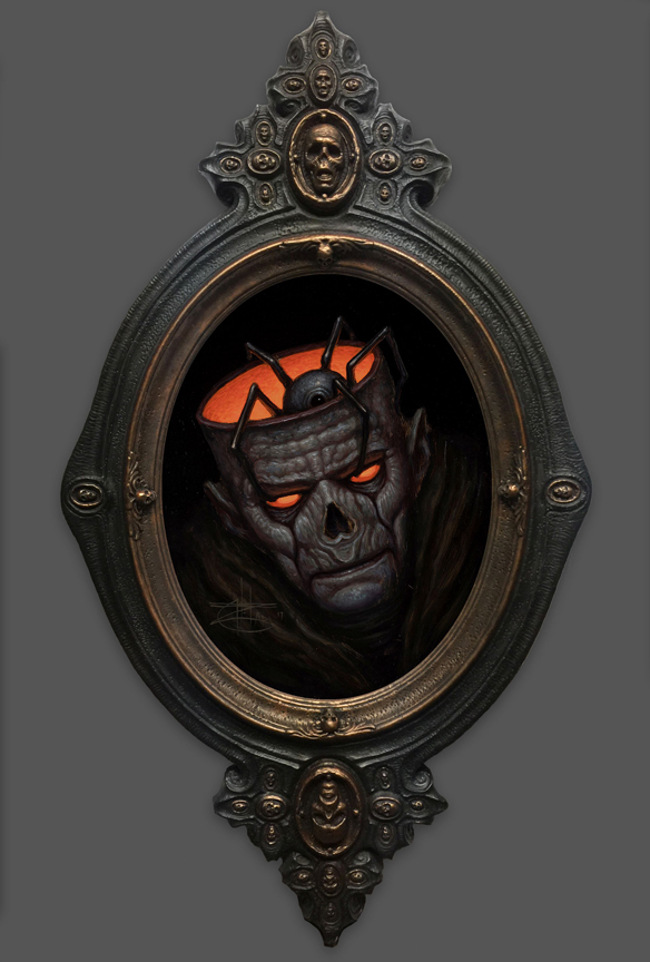 Chet Zar – Spiderbrain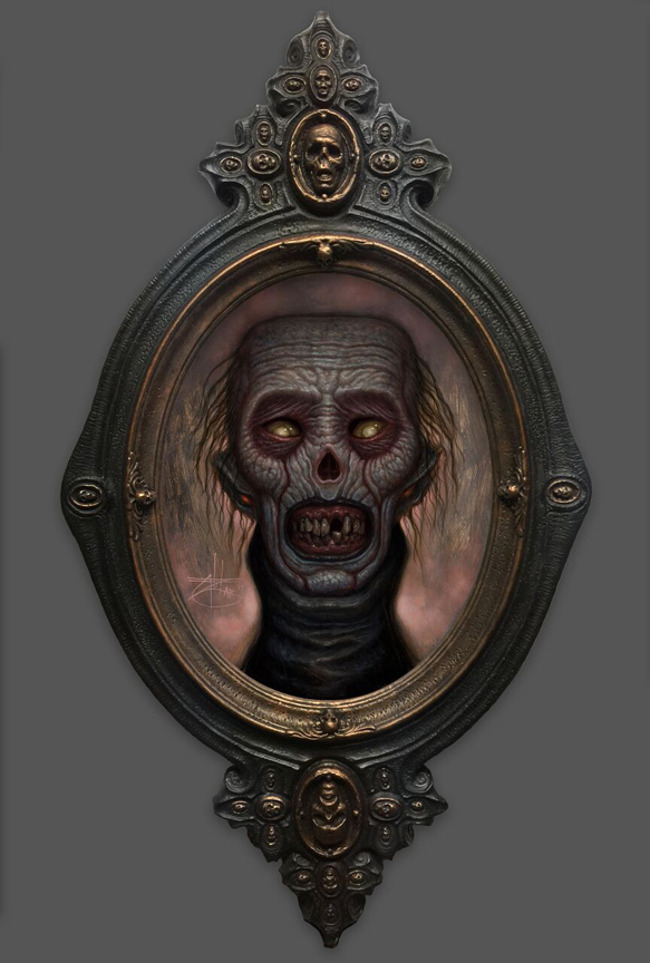 Chet Zar – The Creeper