"Faeries, come take me out of this dull world | For I would ride with you upon the wind | Run on the top of the dishevelled tide | And dance upon the mountains like a flame."
– William Butler Yeats, "The Land of Heart's Desire," 1894.
In the modern world, it can be easy to forget about the infinite possibilities hiding in the cracks of our imagination. Where technology, logic and science are predominant rulers, the world can seem a faraway cry from that of our ancestors, believing in the gods of nature whispering in the winds. But if the arts have taught us anything, it's that nothing is impossible – and all ethnologies can be revived. For anyone that is familiar with Krab Jab Studio in Seattle, you'll be aware that this gallery has a particular affection for imaginative realism and they are, quite playfully, no stranger to showing the mature side to 'fairy artistry'. It is with this ethos that they open their doors to Springtime this Saturday, April 8th, with two painters fairly new to the title of 'fairy artists', but who have already proven themselves as powerful visionaries within this realm.
Opening Reception:
Saturday, April 8, 2017 | 6-9pm
Artist talk with A.M. Sartor at 7.30pm
Exhibition Dates:
April 8- June 4, 2017
5628 Airport Way S | Ste 150 | Seattle | WA 98108
(206)-707-9311 | [email protected]
With a spring in their step, Seattle-based illustrator A.M. Sartor and Dutch artist Iris Compiet come together to create A World of Fae. Though bringing two very different styles of art to the table, these two female artists are strengthening the revive of myths and folklore. Together with Krab Jab Studio, they invite you to explore a hidden world. This artistic culture is not one to be taken lightly – the world of fairy artists has shown itself to be far more vast than just your Tinkerbell or Cicely Mary Barker Flower Fairy.
"Both Compiet and Sartor display a sophistication of their chosen medium and subject matter rarely seen in younger artists" explain owner and curator of Krab Jab Studio, Julie Baroh. "Peculiar creatures arise from colorful, languid pools of transparent paint… The work is hardly cute or quaint, instead pulling at the shadowy mysteries of the Ancients."
Rising from the world between dreams and reality, Iris Compiet's fae are creatures, raw and beautiful, mirroring the complexity and boundless variation of life existing within the depths of nature. Her journey into this theme began only last year in June 2016, when she decided to create a faery a day in honour of the art project #Junefae. The project soon expanded. As she explains on her website: "I felt I just had to try my hand at faeries. Not the cute, pink kind with stripey socks but the 'real' ones, the spirits of nature, those who live just on the fringe of our reality. With every daily sketch I went down the rabbit hole and met more and more strange creatures. I was greeted at the court of faerie, the seelie and the unseelie court! And these creatures began telling me their stories. I had lovely chats with friendly trolls and interesting discussions with swamp hags."
In the wake of her upcoming Kickstarter campaign to publish her chronicle art book Faeries of the Faultlines, Krab Jab Studio's exhibition celebrates the raw and ethereal – just in time for the next #Junefae.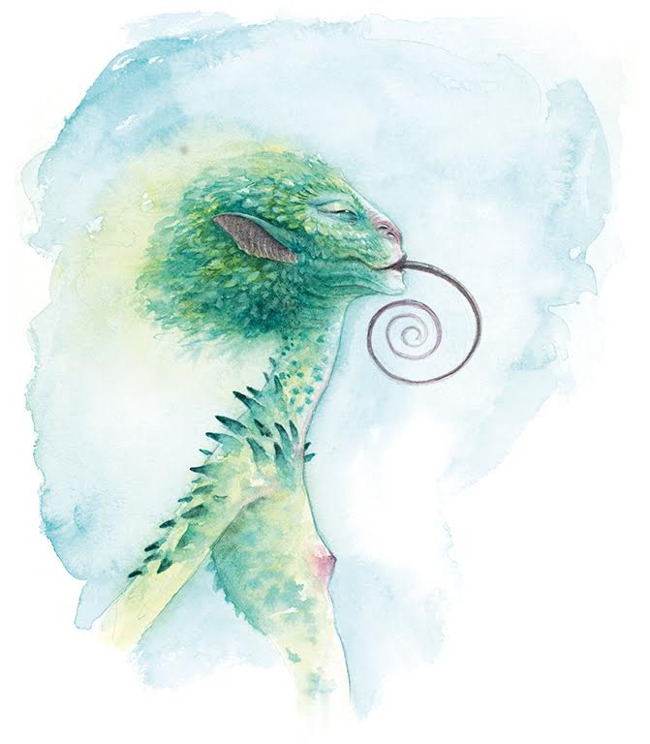 Iris Compiet – Butterfly
A.M. (Amanda) Sartor's spellbinding mixed media illustrations rise with elegance to bring 'order amidst chaos'. With a soft, rusted colour palette, each work mixes digital and traditional painting while mirroring elements of the Golden Age of illustration with contemporary pop surrealism. Holding over 10 years in the creative industry, Amanda graduated from the Cornish College of the Arts, and has worked in video game development and children's/young adult books as well as her work as a freelance illustrator. "Fairy tales and Mythology have been used for millennia as a form of communication" A.M. Sartor reveals, "I use the common language of fairy tales, that is taught to us from childhood, to express the complexities of human behavior. Within these stories lies the seeds of our subconscious. Some of the stories I use are directly from other sources, but some are derived from my own experience and symbology."  Stirring elements of mystery with twisting, organic shapes, each work entices you into its own story – where the paths leads, however, is something personal to each viewer…
A.M. Sartor – Wayward Moth
In a special addition to the exhibition, Krab Jab Studio will be displaying a selection of art by the illustrious Brian and Wendy Froud. Known for their collaborative work on movies including 'The Dark Crystal' and 'Labyrinth' (Brian in conceptual design, Wendy creating sculpture and building puppets), Brian and Wendy have been rekindling the fires deep within the faery forge for over 40 years. Brian's paintings and drawings, and Wendy's dolls and figures, are much sought after around the world.
A World of Fae will exhibit until Sunday June 4, 2017. For more details contact Julie Baroh at Krab Jab Studio on (206)-707-9311 or email [email protected]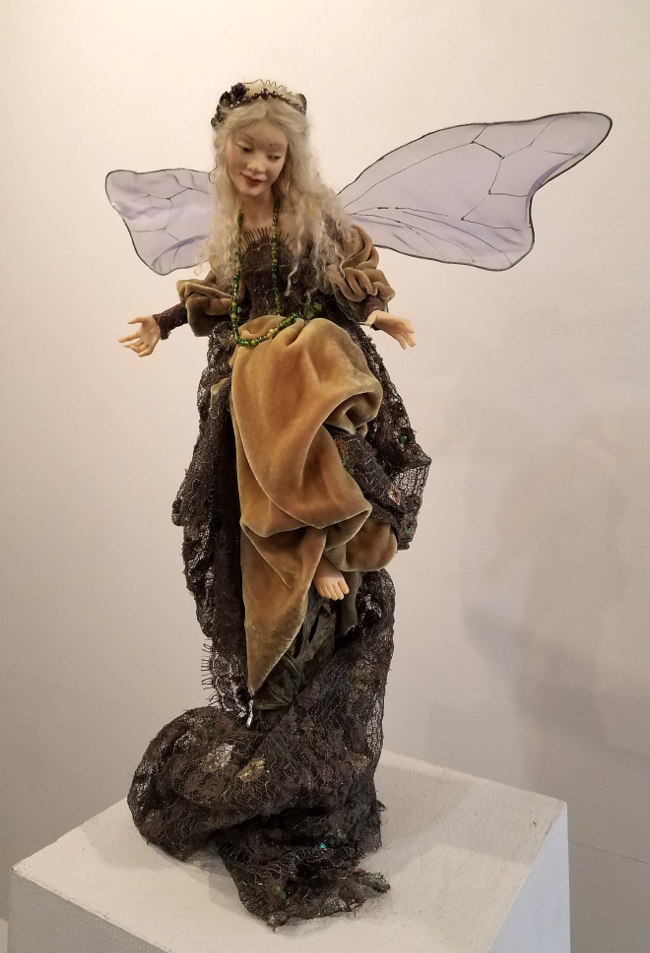 Wendy Froud – Serenity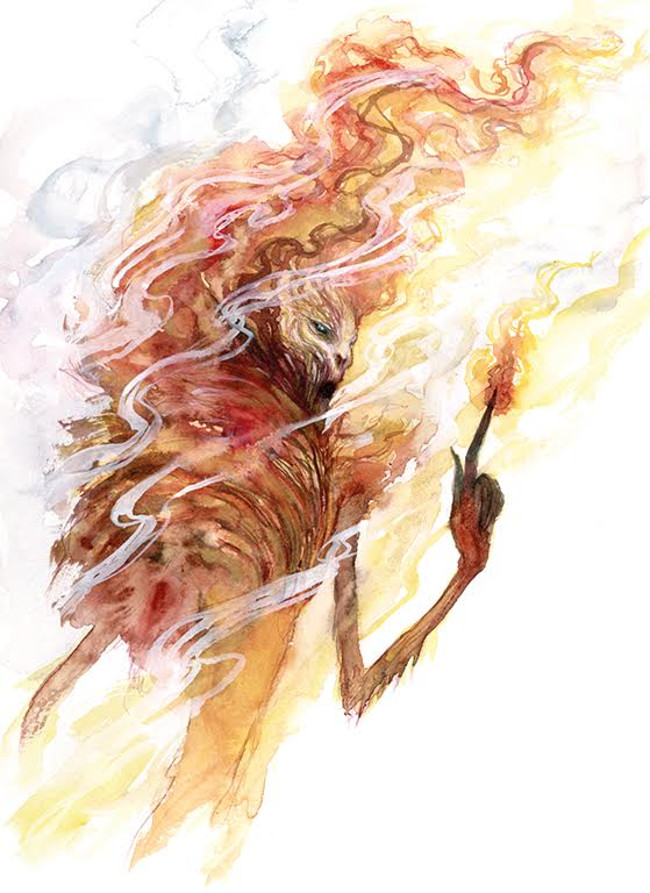 Iris Compiet – Firefly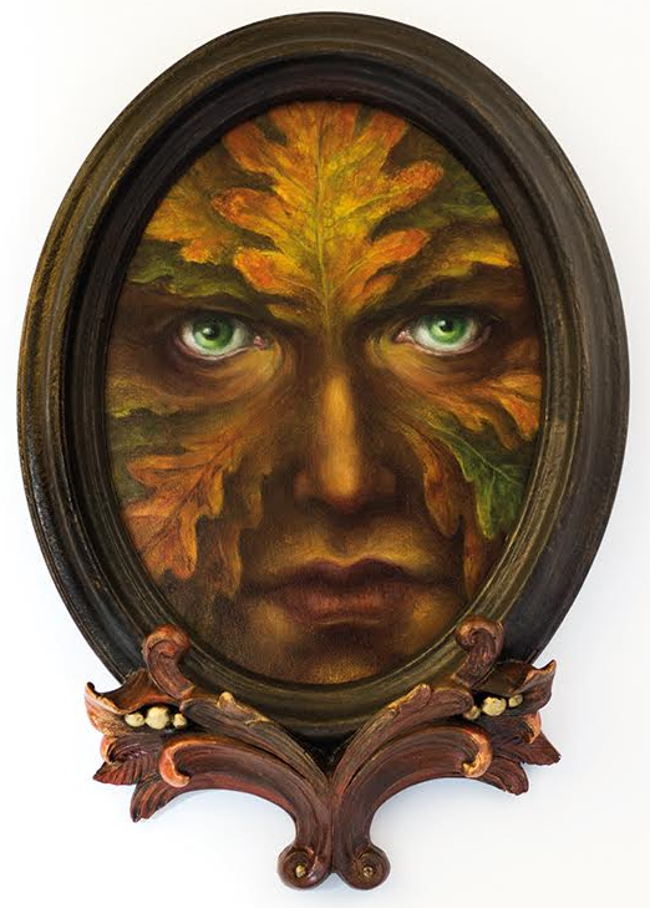 Iris Compiet – Greenman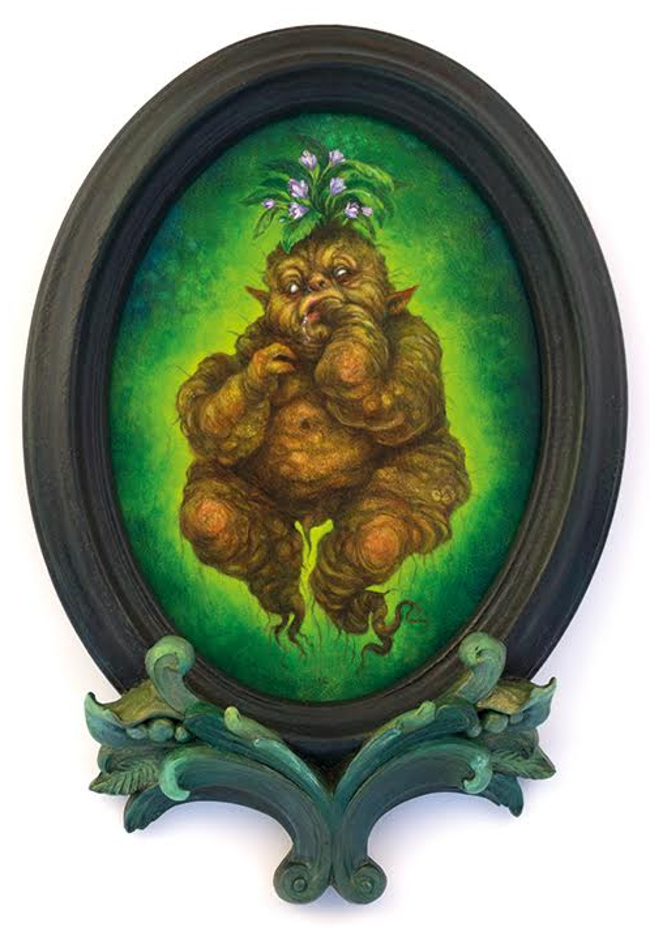 Iris Compiet – Mandrake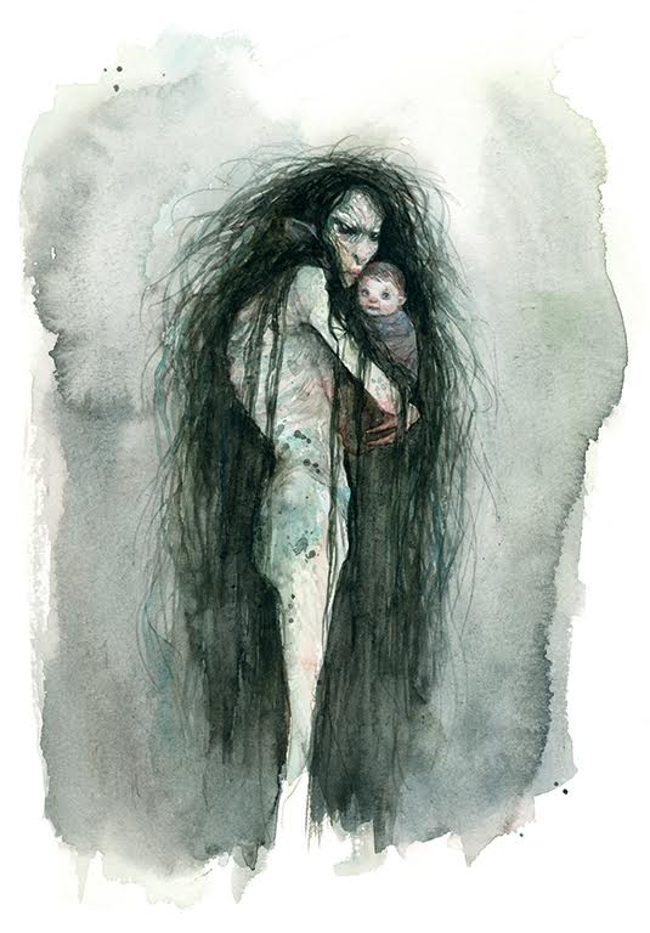 Iris Compiet – Changeling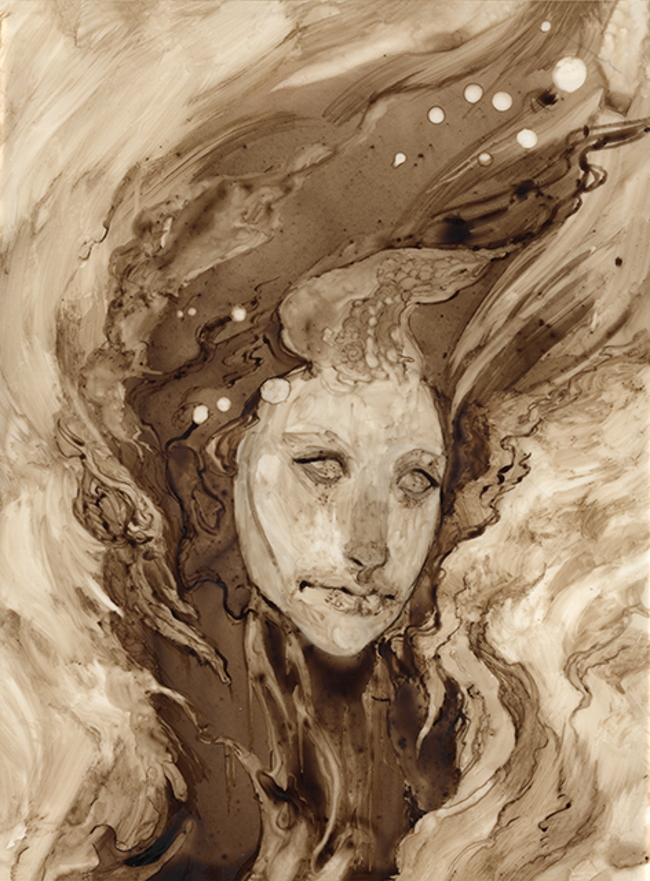 A.M. Sartor – Child of Flame
A.M. Sartor – The Fetch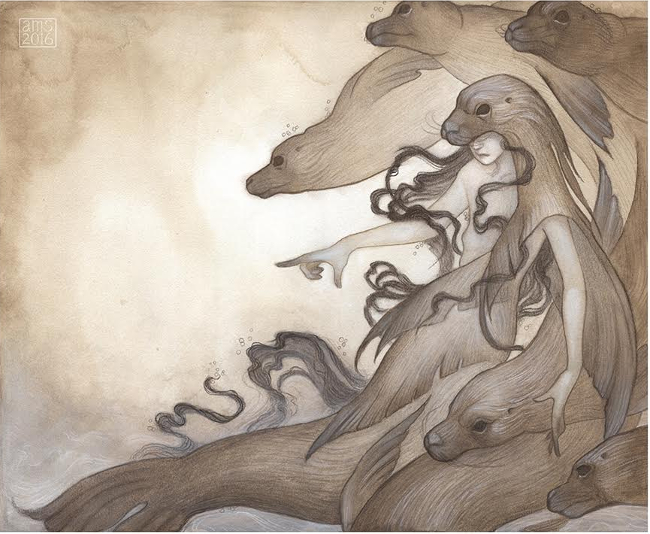 A.M. Sartor -Selkie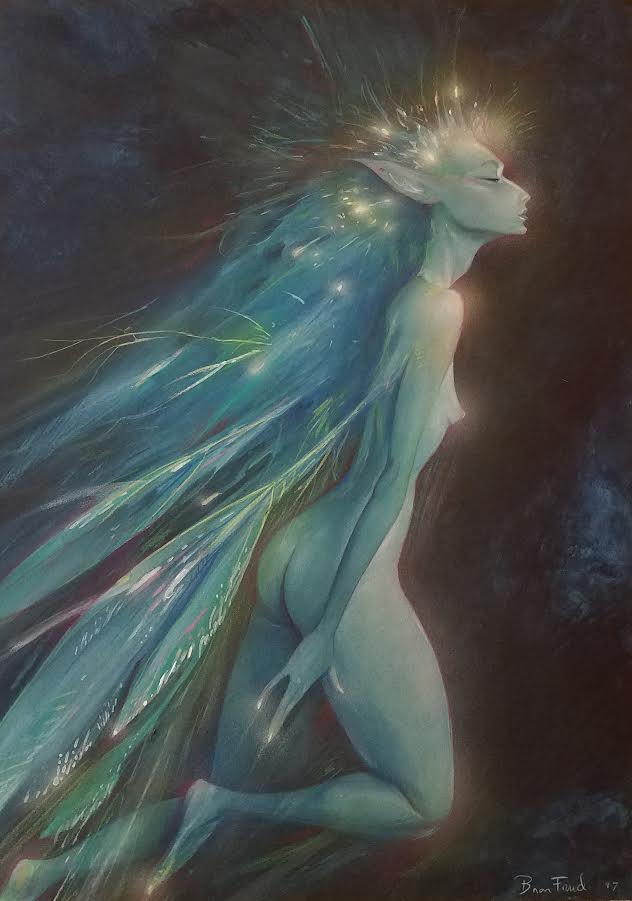 Brain Froud –  Liminal Lady, from "Good Faeries/Bad Faeries"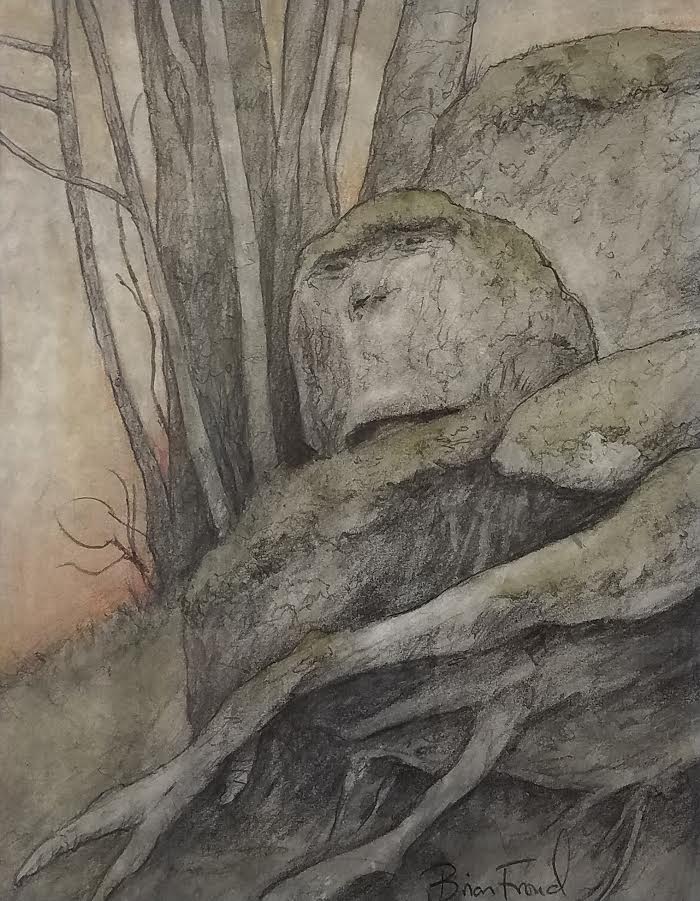 Brain Froud – Rock Troll, from "Trolls"
Save
Save