Haven Gallery invites you to revisit mythologies and view them through completely different perspectives: the perspectives of the artists the gallery invited to participate in this exhibition. The gallery asked a large and diverse group to artists to pick supernatural beings from ancient mythologies and, in their own personal artistic styles, present those stories in visual forms. In this exhibition, we can see numerous retelling of various ancient stories from around the world: Fae, Kitsune, The Leshy, The Selkie, Encantados, Elves, Sirens, and many more.
This show features the works of 33 different artists from around the world, and some of them created more than one piece of artwork for this particular exhibition. So, expect to see a wide array of artworks that retells various ancient stories in contemporary and, possibly, unexpected ways.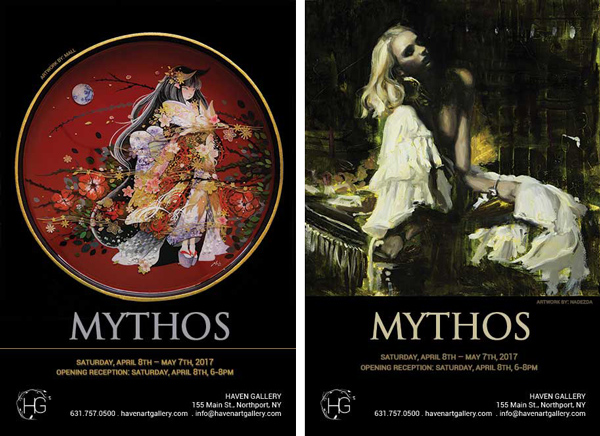 Opening Reception:
Saturday, April 8, 2017 | 6-8pm

Exhibition Dates:
April 8 – May 7, 2017
155 Main St., Suite 4
The Carriage House Square | Northport, NY 11768
Hours of Operation:
Wednesday – Sunday | 12pm– 6pm
For additional information and preview images, please contact Erica at [email protected]
Press Release:
Haven Gallery is pleased to present "Mythos" a group exhibition of paintings, drawings and sculpture focusing on mystical beings found throughout both ancient mythology and contemporary times. Mythological tales have dated back centuries and in some cases have served as a means to groom society and historically, reflect a given culture's beliefs and ideologies. Each breeding multiple personas or characters to encapsulate the most basic to the most complex of human tenets exemplified through often intricate and captivating webs of storytelling. Many have been passed down for centuries as tradition has been maintained and archivally preserved through art, writing, music and even law. While these chronicles may remain, the contemporary continually breeds new beings through the prevalence of popular media such as fiction, art, film and music. In the case of contemporaneous times, these myths and legends often take on different roles in the lives of humanity; yet similar to their historic counterparts, they continue to unite and embrace the eternal role of storytelling.
Exhibiting Artists:
Ingrid Tusell, Vince Natale, Mahlimae, Jim Pavelec, Camilla d'Errico, Kristin Shiraef, Rob Rey, Mandy Tsung, Scott Radke, Amy Katherine Minchew, Tom Bagshaw, Shane Pierce, Stephanie Law, Daniel Williams, Brin Levinson, Tom Babbey, Rebecca Yanovskaya, Laurie Lee Brom, Mall, Rachael Bridge, Erika Sanada, Michael C. Hayes, Dariusz Zawadzki, Adam Burke, Nadezda, June Leeloo, Andi Soto, Naoto Hattori, Marc Scheff, Brendon Flynn, Joseph Weinreb, Loretta Lizzio, and Omar Rayyan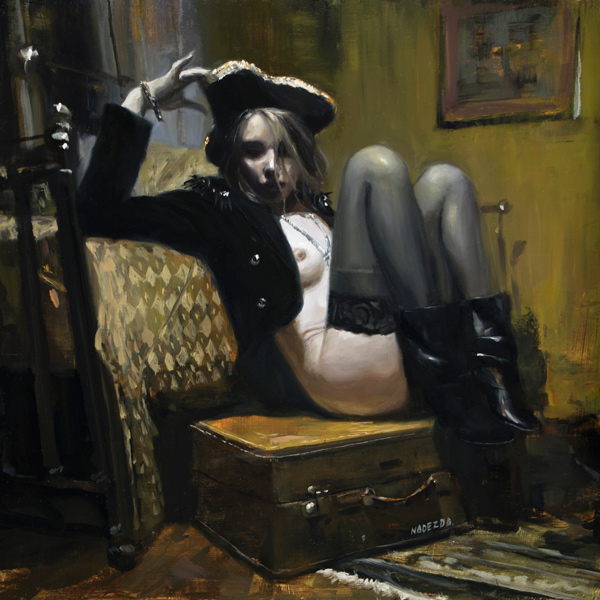 (Above) Nadezda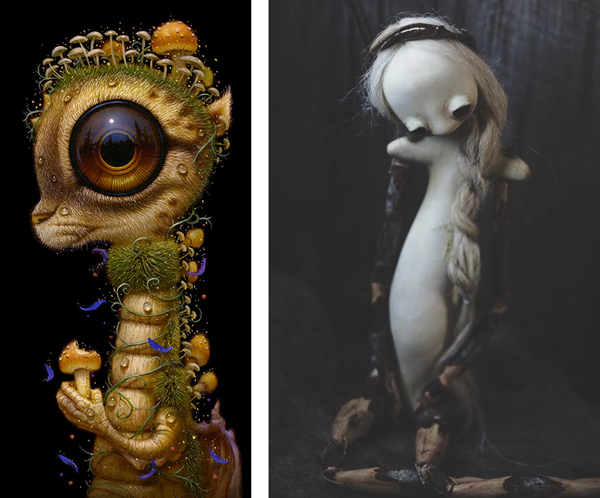 (Above) L: Naoto Hattori, R: Mahlimae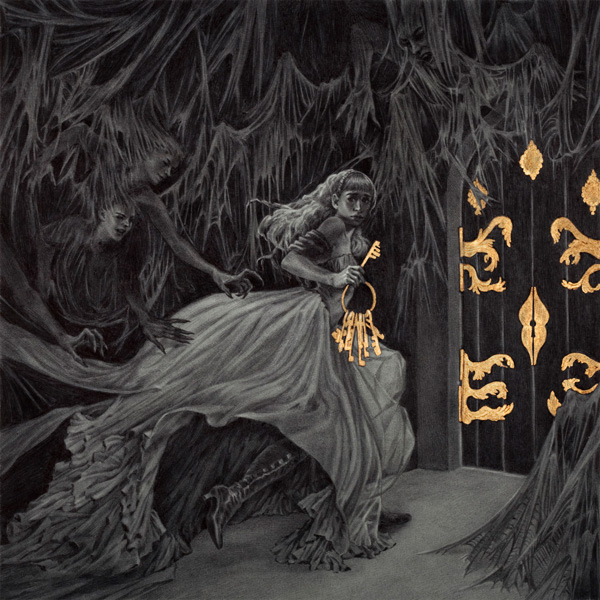 (Above) Rebecca Yanovskaya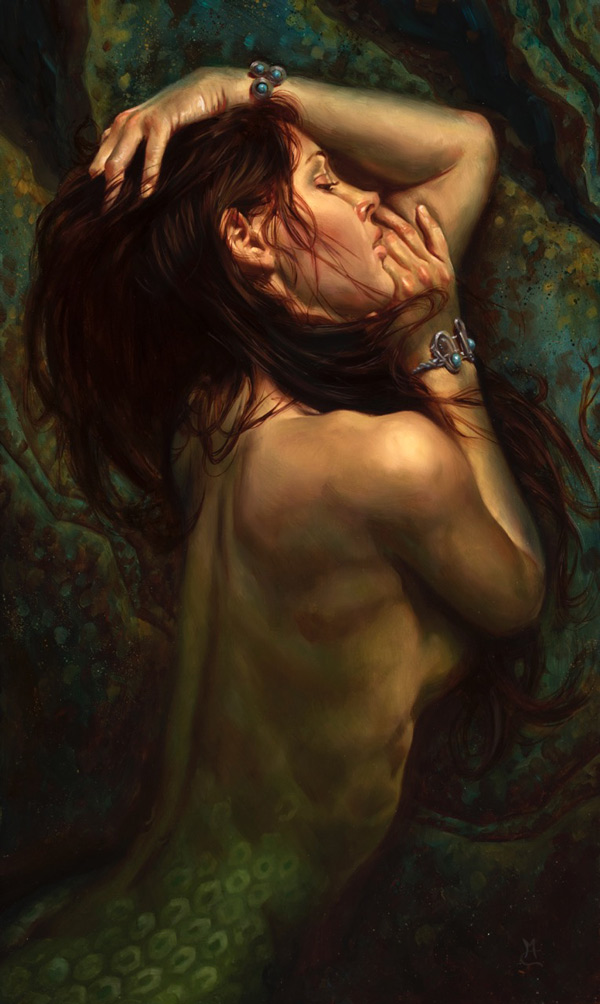 (Above) Michael C. Hayes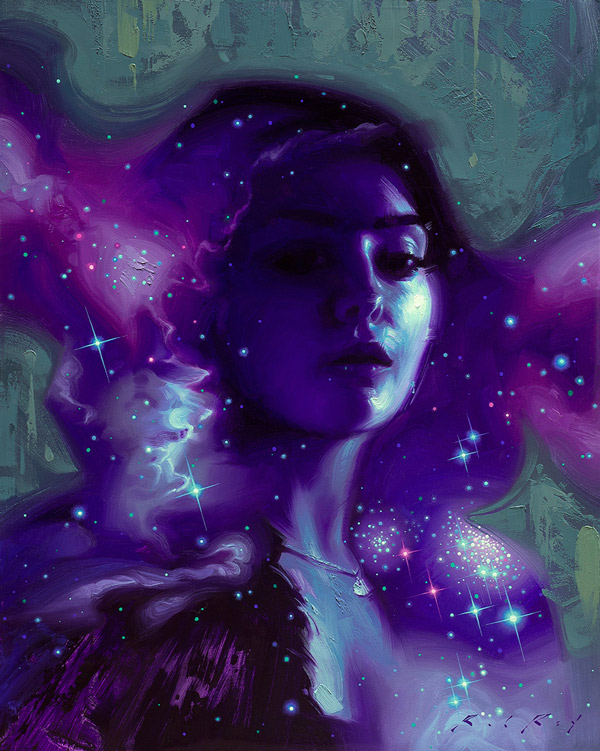 (Above) Rob Rey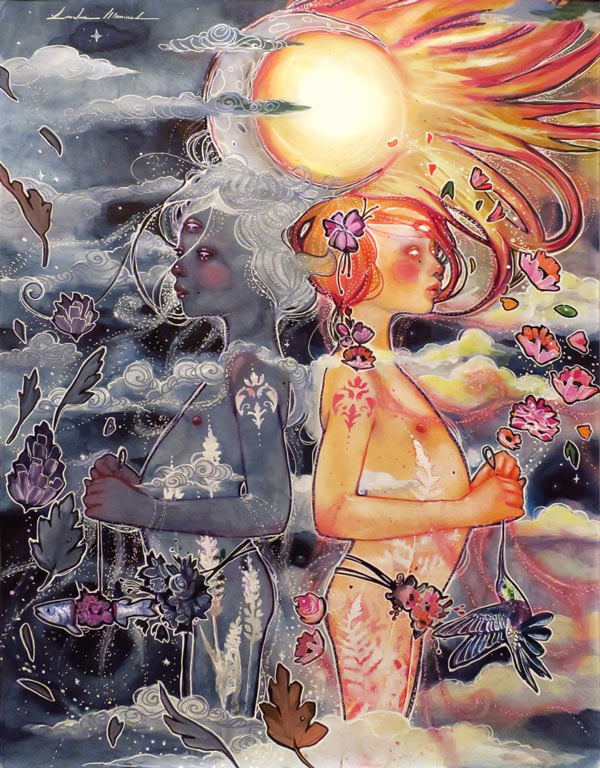 (Above) Kristin Shiraef
(Above) June Leeloo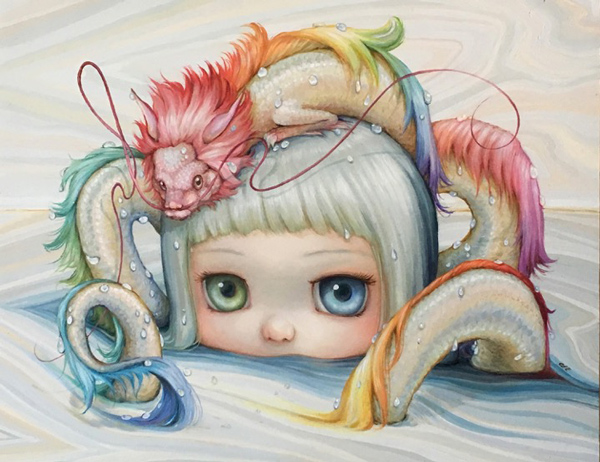 (Above) Camilla d'Errico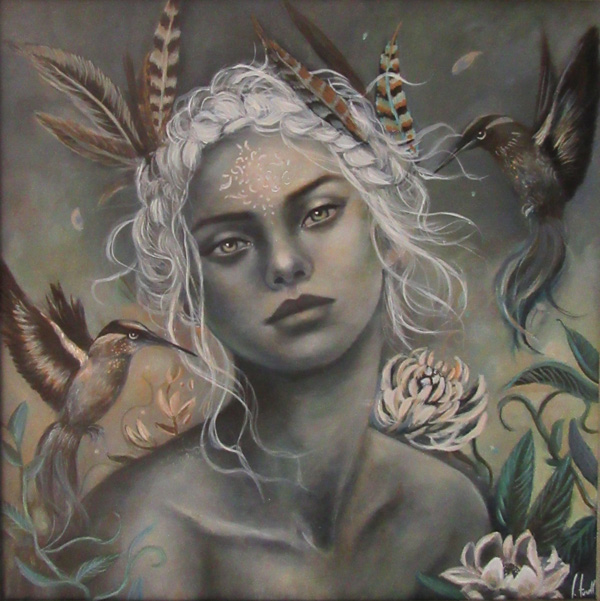 (Above) Ingrid Tusell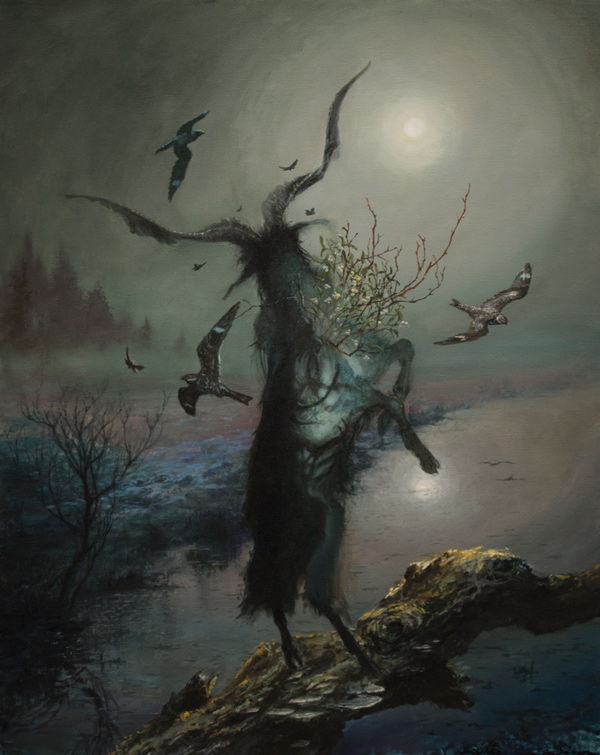 (Above) Adam Burke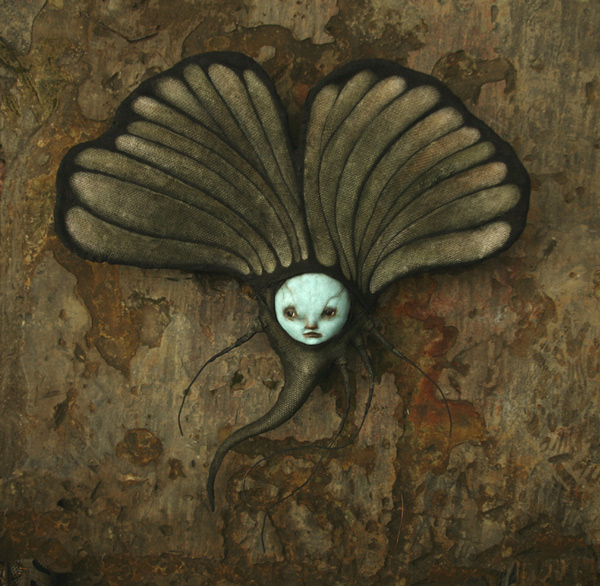 (Above) Scott Radke
Save