The first time I saw Frances' work was purely by accident. Images had been left on the desktop of a random computer residing within the dusty library at Pratt Institute. Before me, on the screen, were bodies floating in a black sky. Their skin was dotted with stars and they seemed to be dancing in an ethereal atmosphere. It was electric, romantic. Looking at her illustrations was like dipping into a warm fuzzy blanket on an ice cold night. Frances Waite had created a microcosm where the body is explored with the type of authentic interest and innocence that eases a viewer into ecstatic affection. Carnality is embraced and subdued through soft colored pencil strokes and in her created world, as within our own, love is difficult and confusing, but completely worth it.
Recently, Frances made a public call on social media for friends, and strangers, near and far, to send her their most intimate photos. This was met with unwavering support; even her grandmother sent in a nude. These images she would illustrate, adding details like hugging hands, pink penises, peeking eyes, and raindrops. Some faces open up into deep vessels filled with tears, and other bowls are sitting on the ground being bled into, a metaphor for our deepest emotional and psychological substance. However, these bowls, these images, are meant to be given and accepted with tender and affirming appreciation. Like bubble baths, kitty cuddles, and champagne giggles, her upcoming solo show My Girl will undoubtedly prove to be a lovely and deeply satisfying experience.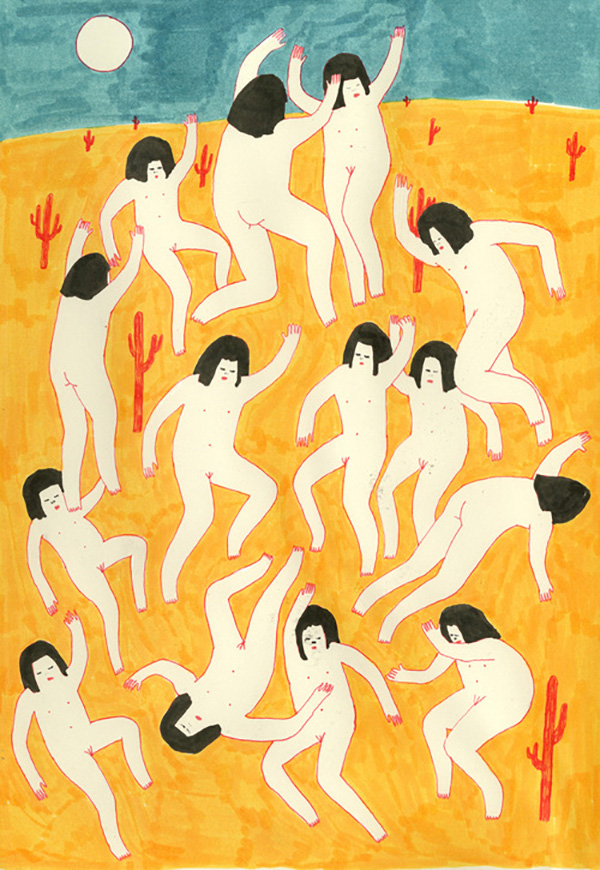 Opening Reception:
September 16, 2016 | 7pm – 10pm
Exhibition Dates: 
September 16- Ocober 9, 2016
1196 Myrtle Ave, Brooklyn NY 11221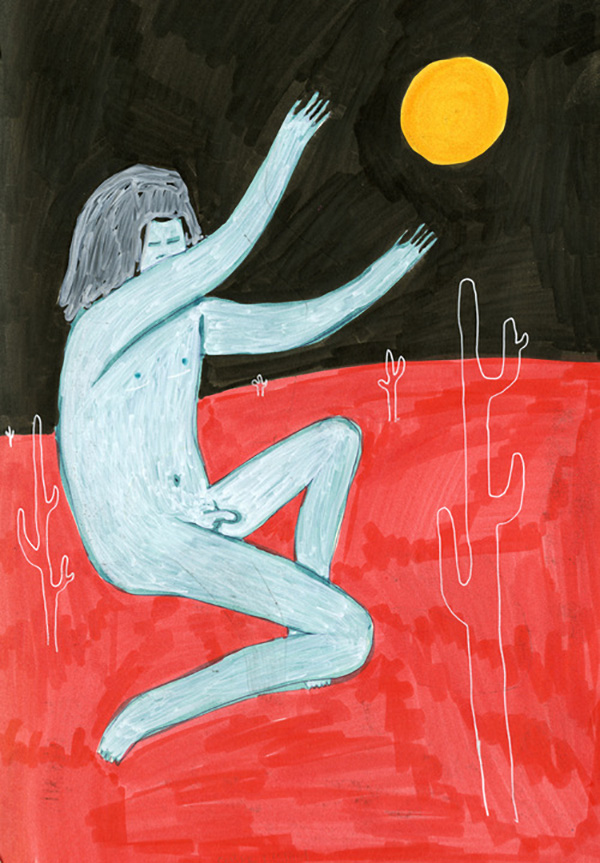 Justine: When did you first notice your artistic abilities, and were your parents supportive of your creative exploration?
Frances: I've really been drawing for as long as I can remember, and the drive and desire only gets more powerful as I get older. My family is really incredible, they've always been so supportive and accepting. Both of my living grandparents and both of my sisters sent me nudes when I was working on the nudes project in the fall of 2015. I don't remember my parents ever discouraging me from making art or making drawing my life and career. They have been behind me 100 percent of the time, which blows my mind and makes me so, so grateful.
Your personal style is really unadulterated and it's awesome to see someone so young have such a complete vision of their work. Were there specific artists, or styles that inspired you? How has your style evolved over the years?
Thank you. I find myself less influenced by other visual artists but more so by people elsewhere in the arts, writers, musicians, etc. Of course, I have favorites that I've come to really admire. I think artists all have our own languages and if you're lucky you'll happen across a couple other artists that sort of speak the same one you do. The only visual artists I've stayed in love with over the years are Louise Bourgeois, Toshio Saeki, and Matisse. I find that reading influences me more than visual art, and on that branch, I go for Anais Nin, Maggie Nelson, Lydia Davis.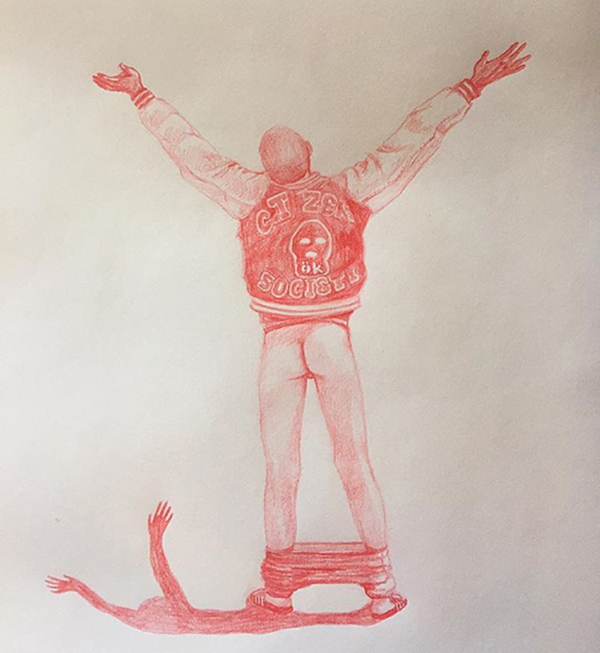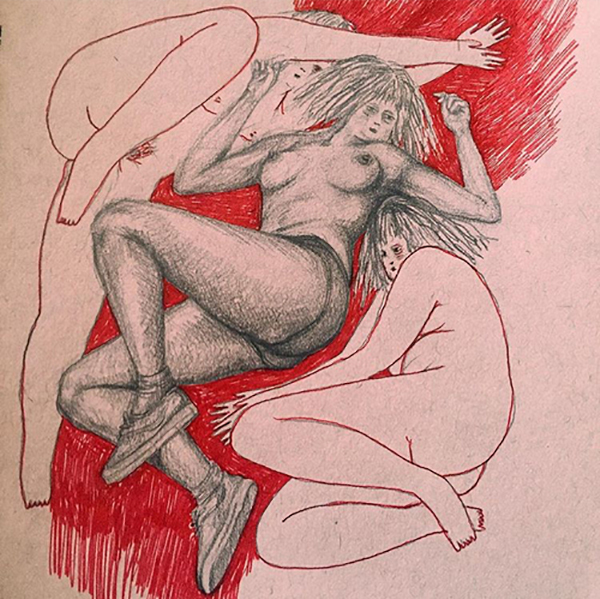 What attracts you to draw sexual imagery, and why do you think that these images resonate so deeply with others?
The core of it is that this is just my language. I guess I've always felt intimacy and the bedroom to be a sort of epicenter for a whole parade of emotions and power dynamics. Intimacy is a group/partner activity that, in many ways, we experience alone despite our proximity to each other. The spaces in which we touch each other and wish to be touched- I keep coming back to that. I am always trying to make a drawing that fits it all.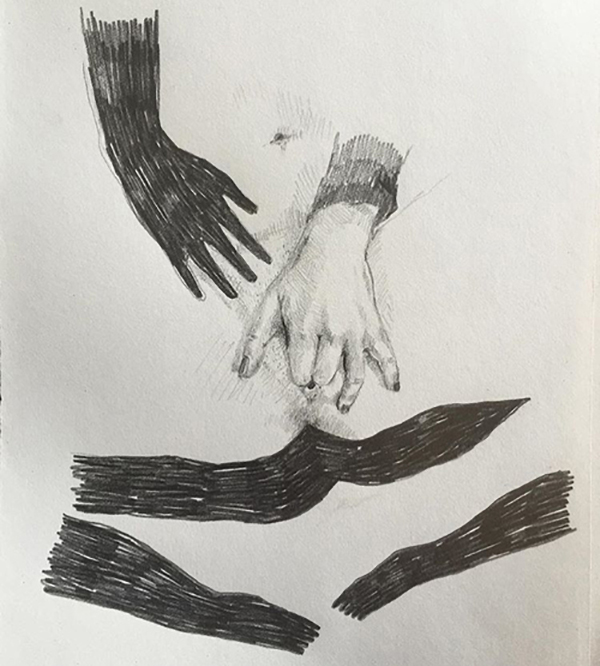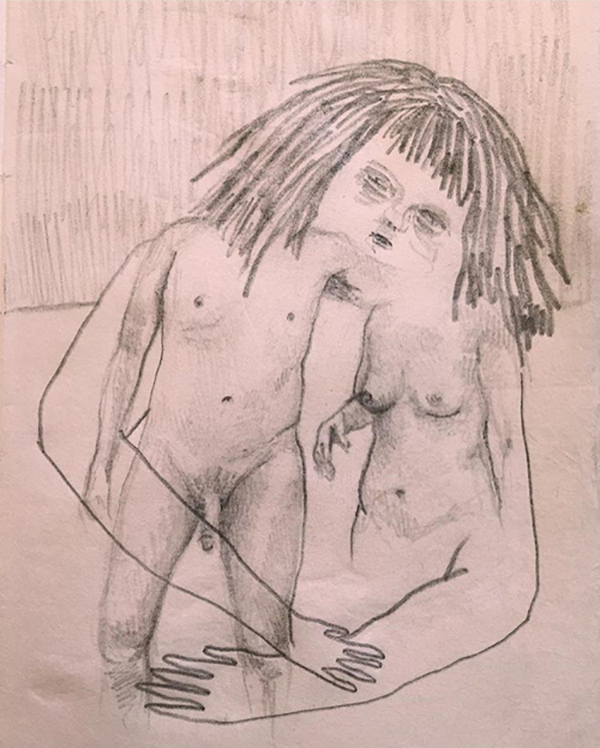 You have an incredible project where strangers, and friends, send you nude selfies. Where did this idea stem from and how did it feel receiving such intimate images?
It was so fun! The project began in a kind of silly, unprofessional, accidental way, but that's probably what made it great. I was exhausted with the work I was making and needed a distraction, so I asked to draw people's nudes (we're all taking them anyway).
What is your artistic philosophy and what do you hope people come away with after viewing your work?
I believe in making a drawing every day. This probably isn't right for everyone, but for me it is so necessary! I need to process what hits me every day, I don't take breaks. As far as my hopes for the viewer, I guess the goal is to strike a chord in any intimate space and hope someone feels it, recognizes that place, like they've been there before.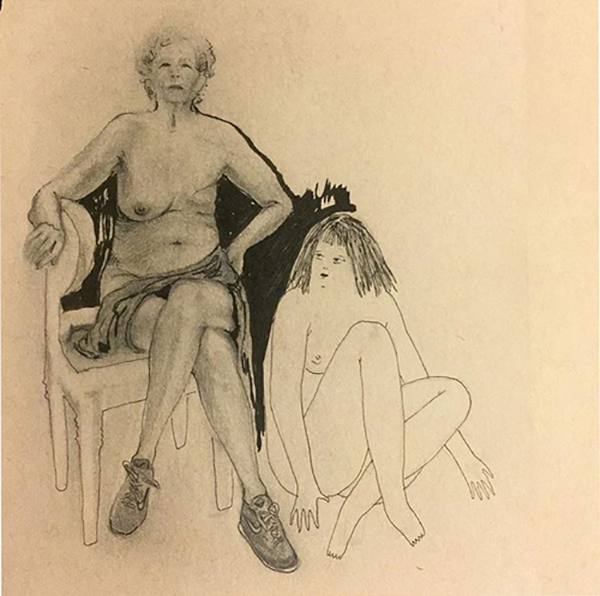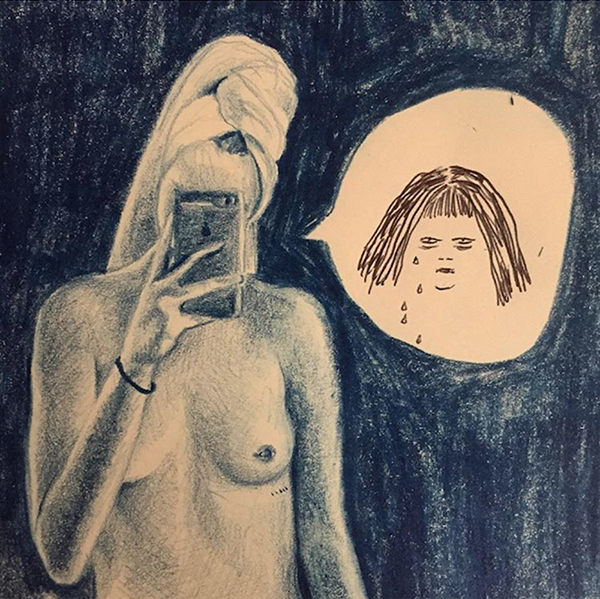 Are there any artists you'd like to collaborate with, or mediums you hope to work with in the future? 
Not specifically, no. I have been writing a lot this year and feel pretty embarrassed about it. I hope either I get better or the embarrassment subsides, ha ha.
What are your plans for the future, and what would you consider to be your idea of artistic success?
Success is seeing anything through, feeling finished. I won't lie, I'm a sucker for attention and praise, so I think it's easier for me to feel like I've succeed in making a great work of art if there is a positive public reaction. It's harder to feel successful about something nobody shows interest in, but I've done it before. Sometimes you're just squishing it out of your system by any creative means necessary, and just getting it out and surviving the process is success.