Abend Gallery invites you back towards the Edge of Realism, bringing you a highly anticipated group show exhibiting a delectable sample of realist painters from around the world. The show welcomes you to absorb the mix of art with an open heart. With that in mind, Abend Gallery encourages you to let abstracted realism tingle your senses and the veil of surrealism to flow freely around your being. The Edge of Realism has never been so exhilarating.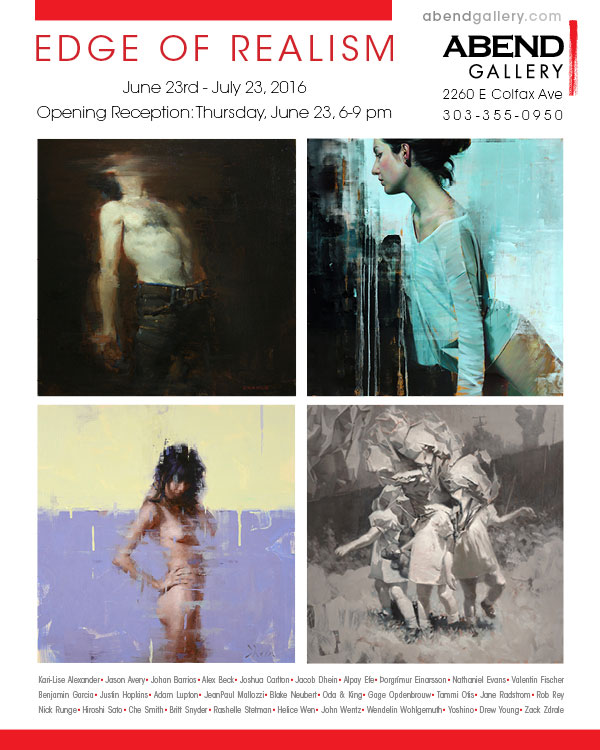 Opening Reception:
Thursday, June 23, 6-9 pm
Exhibition Dates:
June 23, 2016 – July 23, 2016
2260 E Colfax Ave. | Denver, CO 80206
303-355-0950 | 800-288-3726
Participating artists:
Kari-Lise Alexander, Johan Barrios, Alex Beck, Joshua Carlton, Jacob Dhein, Alpay Efe, Þorgrímur Einarsson, Nathaniel Evans, Valentin Fischer, Benjamin Garcia, Justin Hopkins, Adam Lupton, JeanPaul Mallozzi, Blake Neubert, Oda & King, Gage Opdenbrouw, Tammi Otis, Jane Radstrom, Rob Rey, Nick Runge, Hiroshi Sato, Che Smith, Britt Snyder, Rashelle Stetman, Helice Wen, John Wentz, Wendelin Wohlgemuth, Yoshino, Drew Young and Zack Zdrale.
Entering its third year running, Edge of Realism 2016 promises to upkeep its effortlessly elegant persona. The collection comprises of paintings that fall under the umbrella category of realism, yet push right up to its boundaries. The highly rendered works of Kari-Lise Alexander and Brett Snyder stand bold, playing with the subtleties of surrealism. Justin Hopkins' meticulously layered portraits, created using oil paint and suspended between layers of acrylic resin, encourage you to interpret his works' hidden depths. Rob Rey merges elements of fantasy and sci-fi into his realism paintings, and the deconstructed works of Benjamin Garcia and John Wentz allow you to absorb starkly refreshing interpretations of the world as we know it. As the Russian Formalist critic Viktor Shklovsky once said, "Art exists to make one feels things, to make the stone stony." Edge of Realism 2016 at Abend Gallery brings forth all of the roots of reality, existing to make you feel realism in all of its forms – right up to the Edge.
The show will exhibit up until Saturday July 23, 2016. For further details visit Abend Gallery's website or contact Dave Ethridge on 303-355-0950 / 800-288-3726.
Jane Radstrom – 'Hope'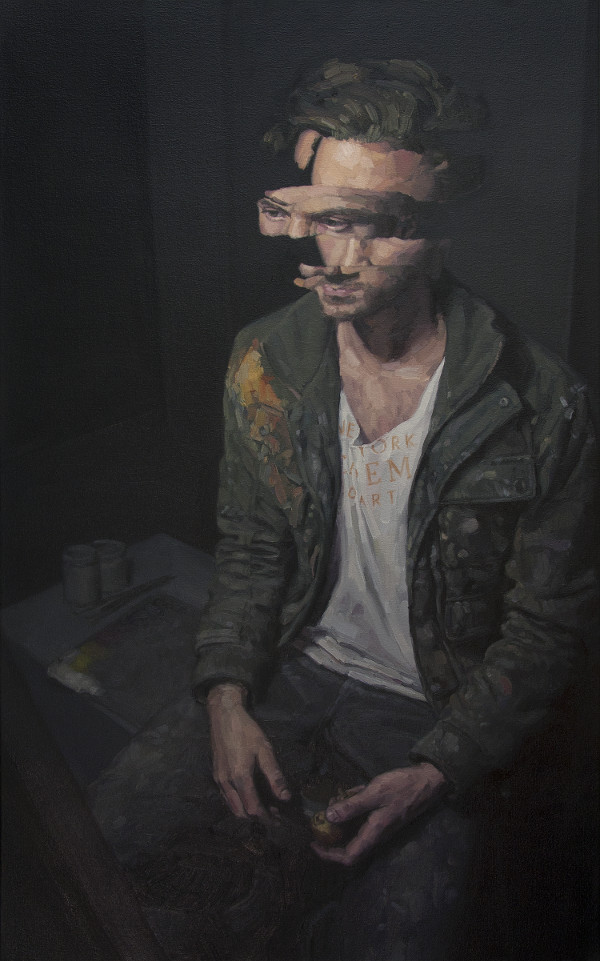 Adam Lupton – 'Analysis Paralysis'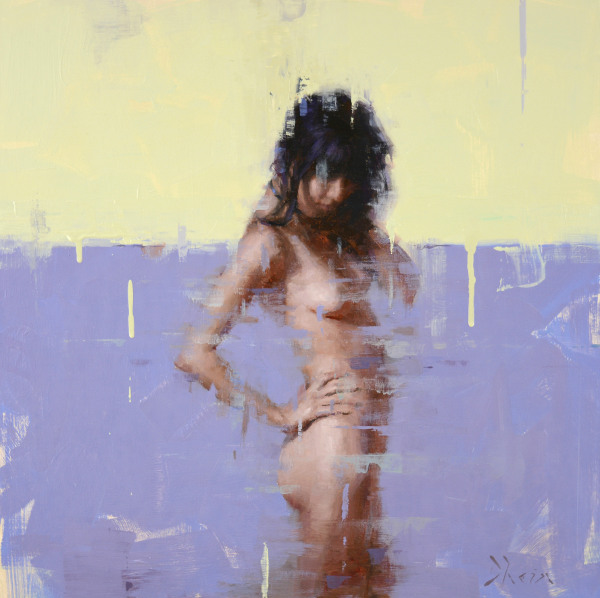 Jacob Dhein – 'Nude in Purple'
Oda & King – 'Rebirth'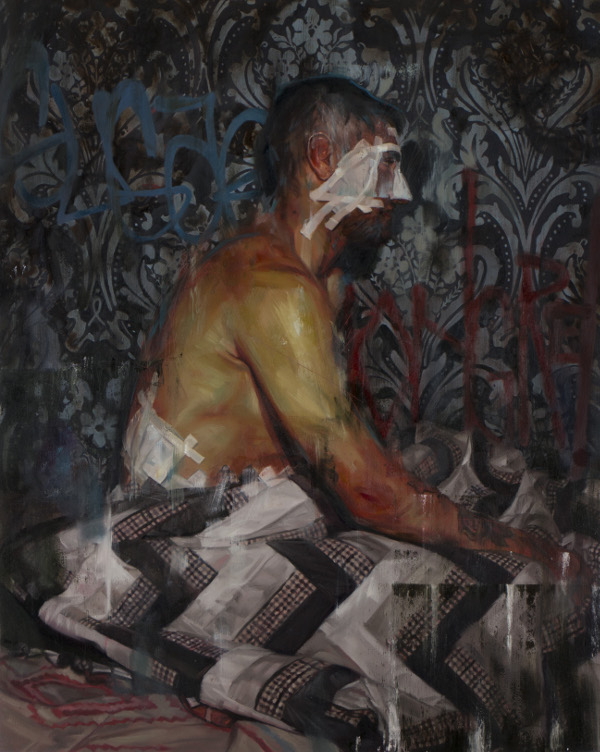 Drew Young – 'The Mongrel's Den'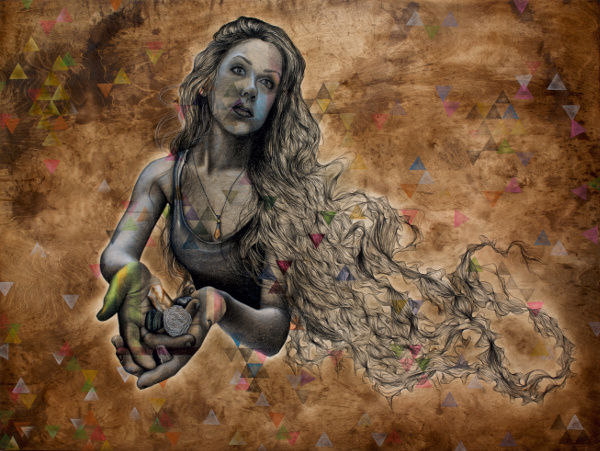 Rashelle Stetman – 'She Offered Me Solace But All I Saw Were Stones'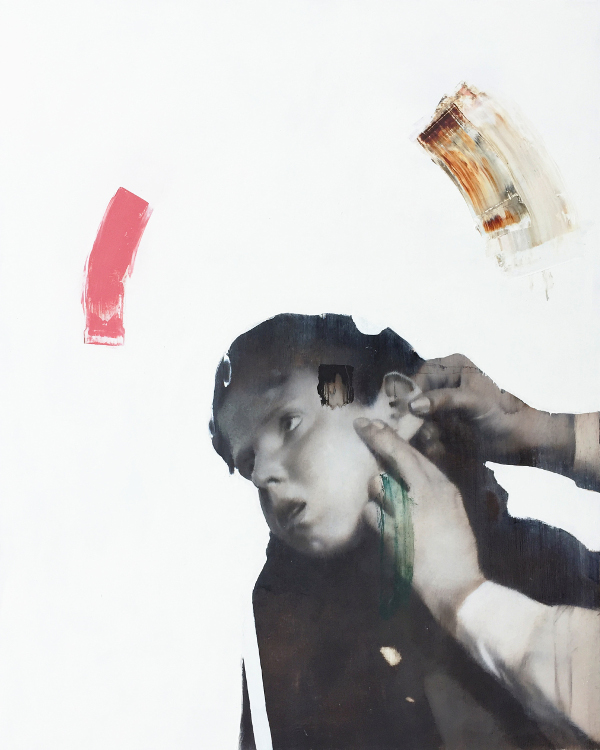 Wendelin Wohlgemuth – Untitled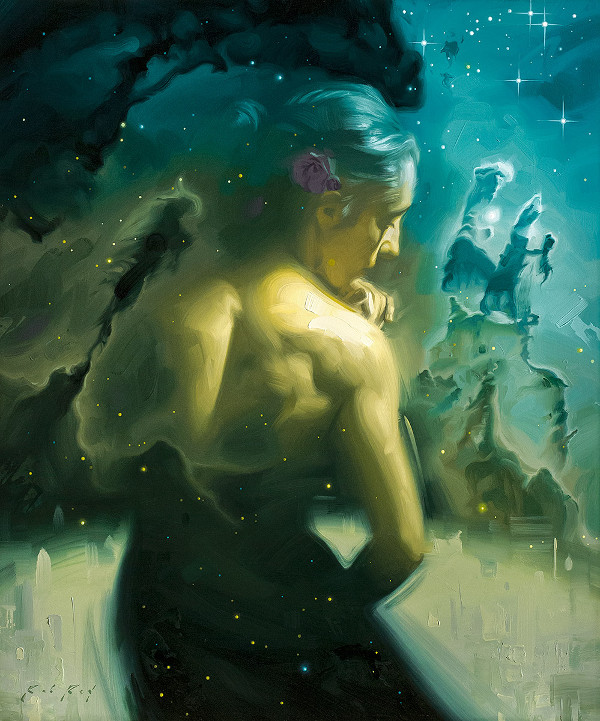 Rob Rey – 'Stardust IV'
Save