When people ask me the biggest benefit of living in the Netherlands I always come up with the same answer: the rich cultural history of the country, especially the arts. Living in the Netherlands means being able to visit museums and be confronted with Old Masters like Rembrandt van Rijn, Johannes Vermeer, Hieronymus Bosch and Pieter Bruegel the Elder as well as more recent influencers like Vincent van Gogh and Piet Mondriaan. It's not the Old Master I'd like to reference today though, as I'd like to show you the work of Moscow based artist Denis Forkas.
There are many ways why Denis' works tie in with the classic work of the Old Dutch Masters. The way Denis captures the light in his paintings, showing deep, dark, shadows from warm, natural light sources is a style we all discovered through Vermeer. Then there's the warm, earth-like color palette, one I always admire in Rembrandt's work. Last but not least, there's the research into mysticism and the occult, topics that can be found in Bruegel's fantastic illustrations.
Forkas does take his interest in the occult a bit further: with a love for alchemy, ritual magic and symbolism, he weaves mystical threads through all his pieces. His travels to China have a visual influence on his work as well, often referencing the classic oriental illustration style. It's magical to find traces to all these influences, but it's the complete work of Denis that takes your breath away. Obscure craftsmanship at its best, these works will be remembered for centuries to come.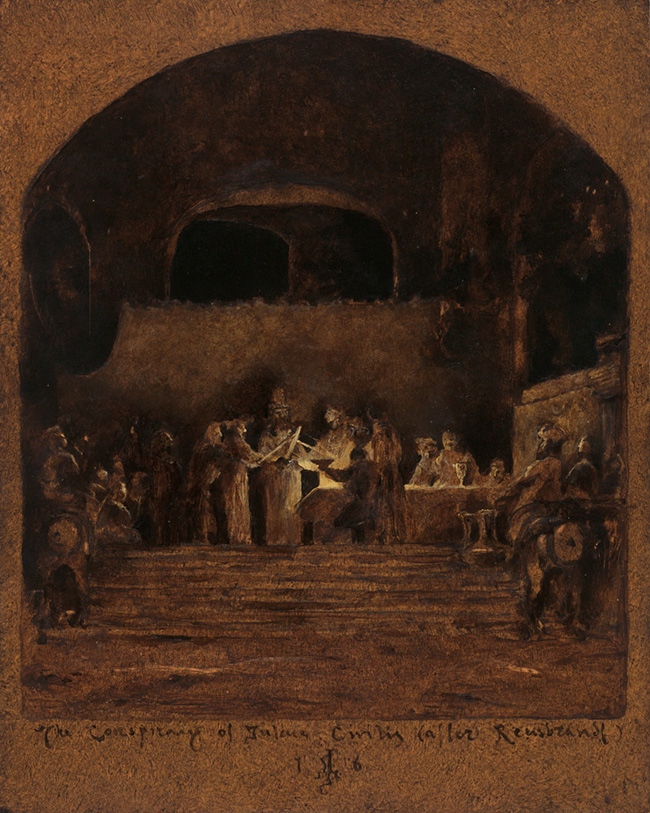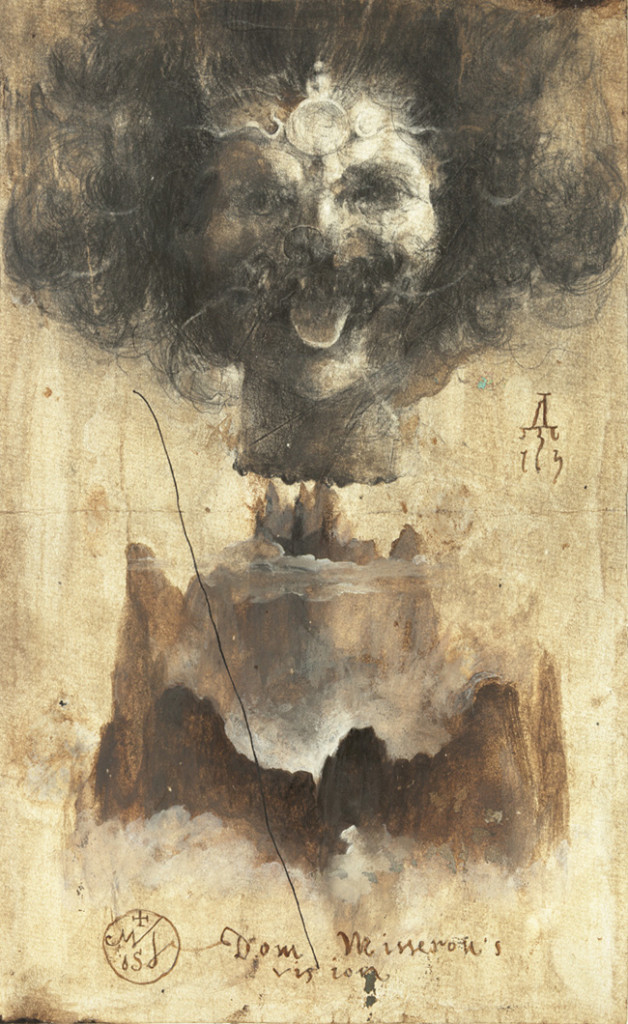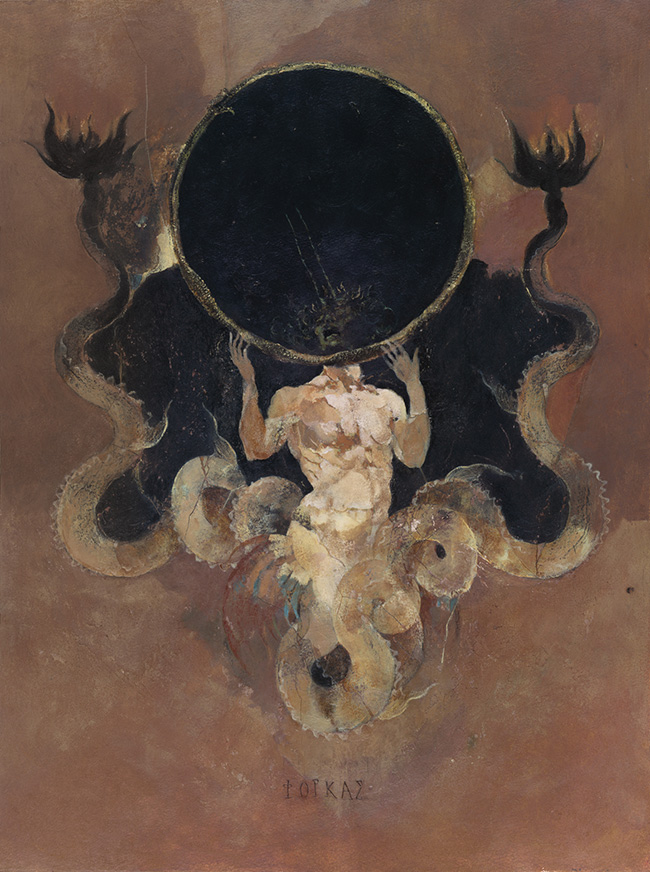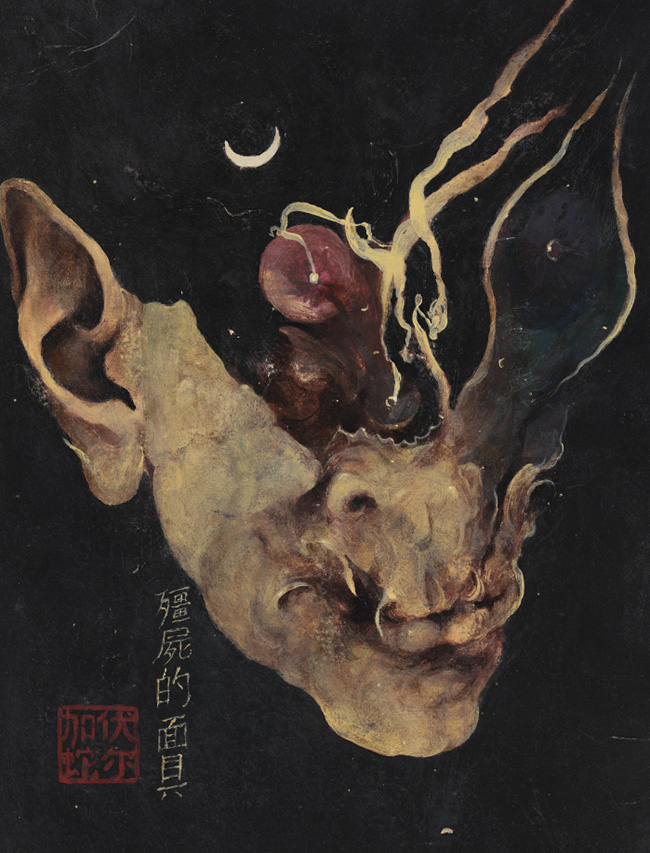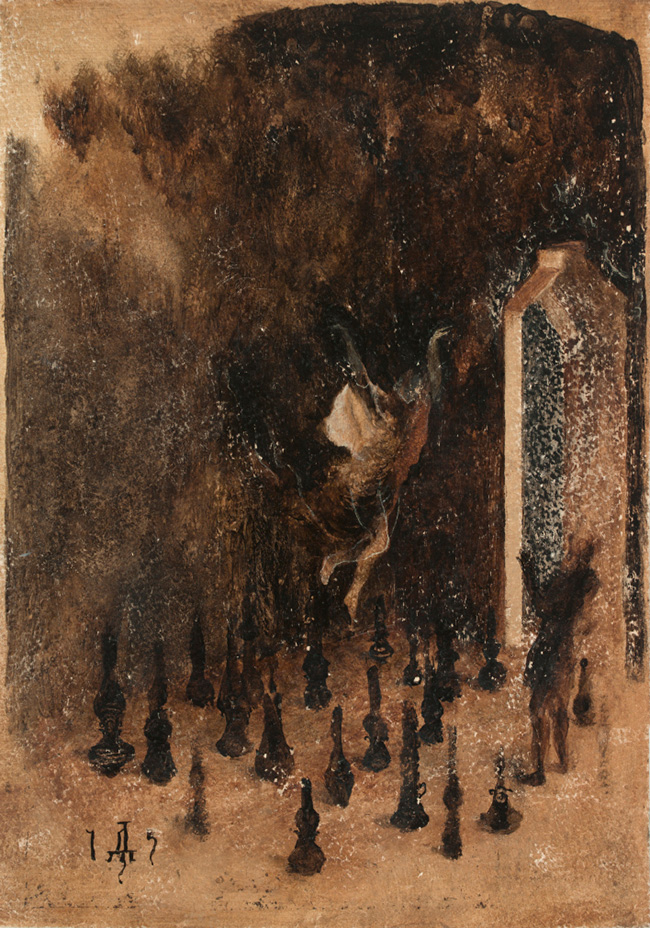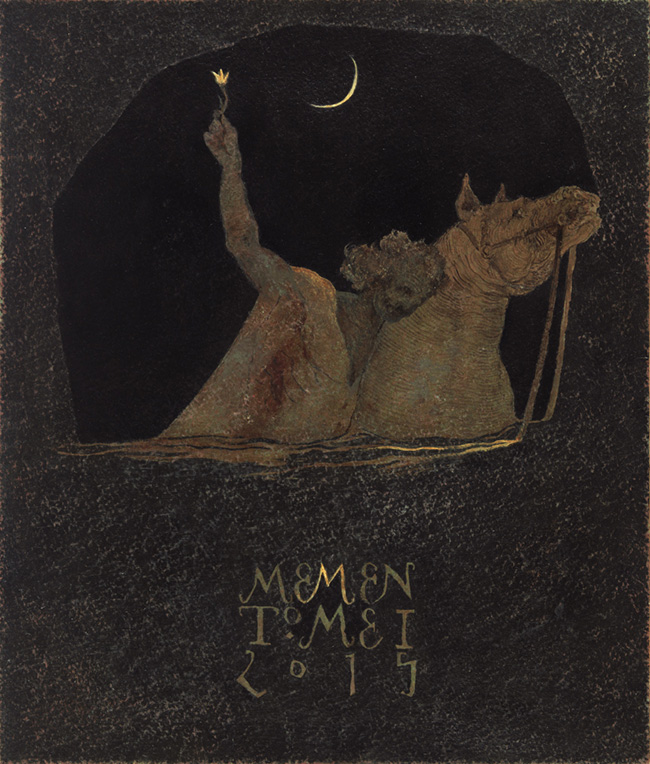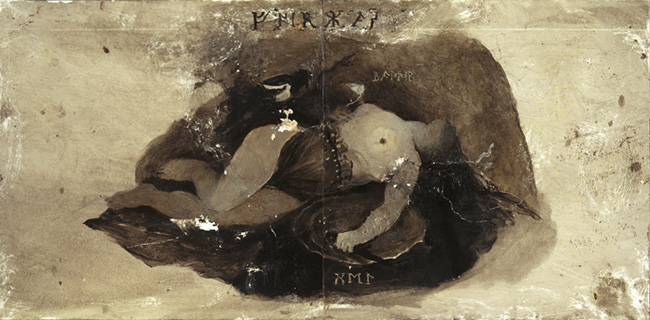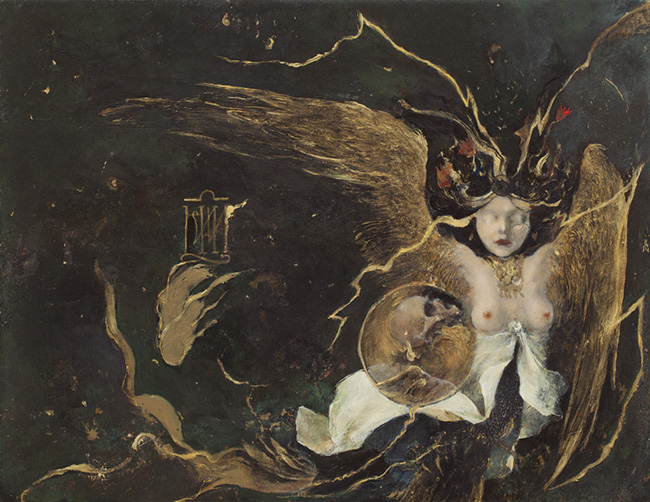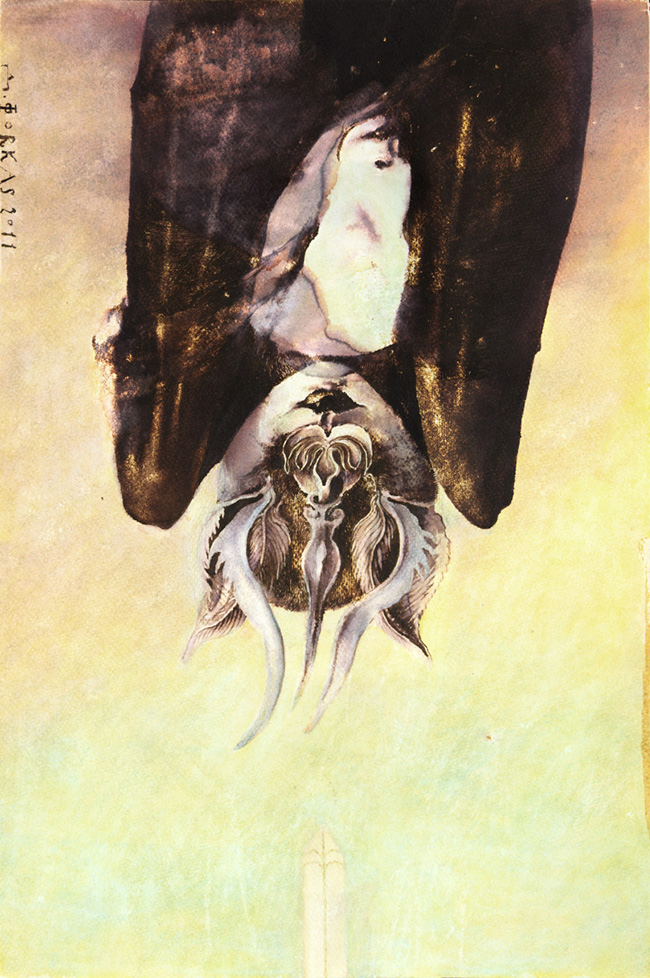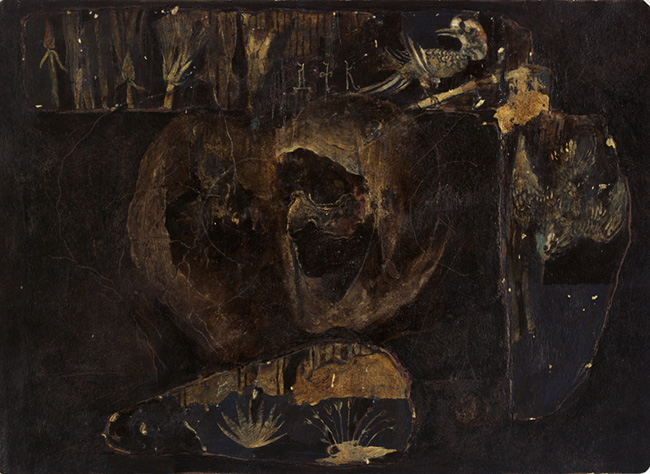 Next to this small overview of Denis's work, Denis gave me the pleasure to show you two original pieces he created as concept art for the film The Last Witchhunter for the first time ever.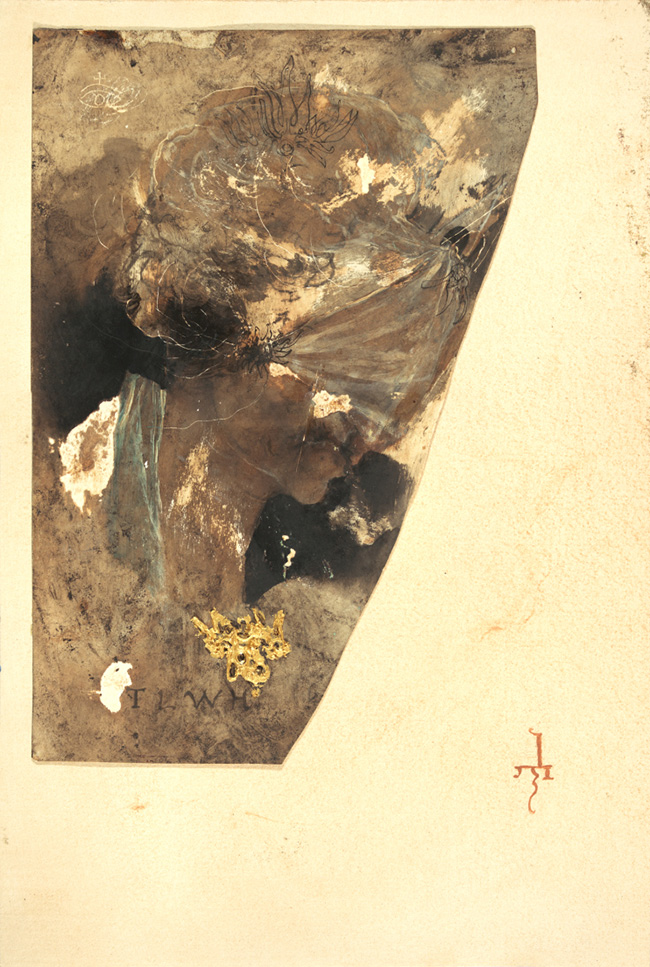 "Termagant"
Character study for the film The Last Witch Hunter, 2013
Acrylics, ink and gilding on prepared paper mounted on a larger sheet, 28.5 x 19.3 cm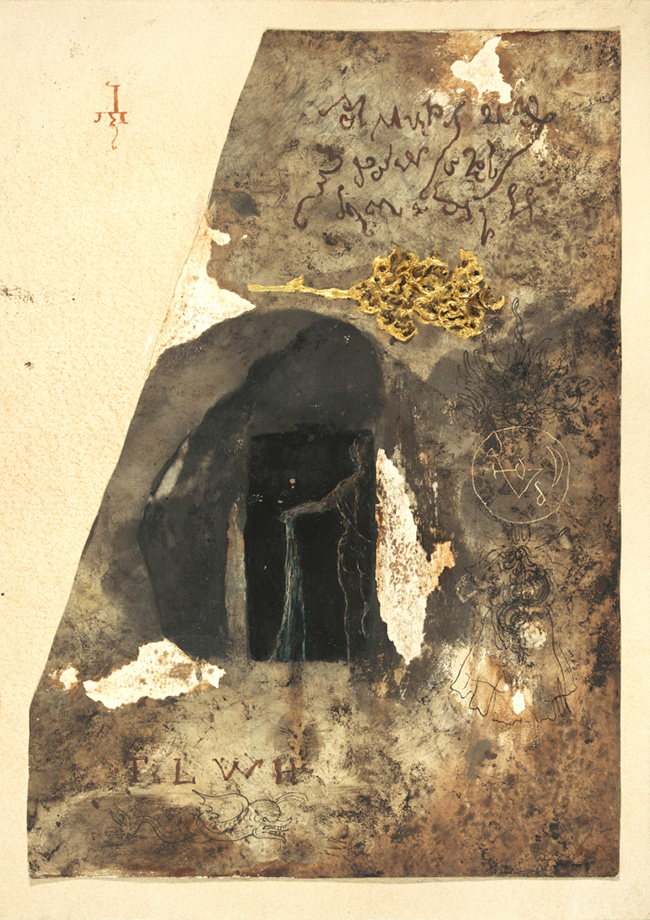 "Grotto"
Study for the film The Last Witch Hunter, 2013
Acrylics, ink and gilding on prepared paper mounted on a larger sheet, 28.5 x 19.8 cm