For many, the name Derek Hess brings forth images raw and unapologetic, depicting the world with a painful honesty and charismatic talent. 'I Told You Not To Call The Police', Derek's upcoming show at Copro Gallery, continues to showcase his signature style as he shares with the world some of his recent mixed media works from the past two years.
Opening Reception:
Saturday, May 7, 2016  | 8– 11:30PM
FREE ADMISSION
Exhibition Dates:
May 7 – May 28, 2016

Getting Harder to Tell
2525 Michigan Ave. T5 | Santa Monica, CA 90404
310-829-2156
For further details, contact Gary Pressman, Gallery Director at Copro Gallery at CoproGallery@Live.com
Renowned artist and illustrator, Derek Hess has been using his work to share with the world his personal experiences and struggles, depicting journeys of love and loss, ups and downs, living in a world deeply affected with bipolar disorder. Growing up in America, his father, a veteran of WWII and professor at the Cleveland Institute of Art, was an influence and instructor that greatly molded Derek's artistic skill. His father, along with several other teachers, instilled an appreciation for a disciplined work ethic – though with Derek Hess' natural skill and youthful confidence, he would still often find himself playing the rebellious teen when, perhaps, he should have been studying. He learned the technical understandings of the human anatomy and fine art; at the time, this has been falling out of fashion at the rise of the camera took away the need for artists to draw to recreate life. These dying skills helped Derek to emerge above many artists at this time.
Derek Hess' professional career blossomed from the roots of music posters, where he channeled his raw energy to represent the underground and rock'n'roll bands of the mid 90's. Several of his posters now reside in the permanent collections at the Louvre, Paris, and the Rock and Roll Hall of Fame in Cleveland. In the late 90's, Derek transitioned from concert posters and back to his fine art roots; interestingly, many of his musical fan base moved with him while also cultivating a whole new generation of followers.
This evolution in his art helped him to mature as an artist. His ability to use his personal art as a language to transcribe his personal struggles spoke to many. Struggling for years with alcoholism, which he later realised was a coping mechanism for his underlying bipolar disorder, art was a release as well as a love. In March 2016, a documentary about his life, 'Forced Perspective', was released. Copro Gallery will be showing the documentary during the opening night this Saturday, May 7 2016.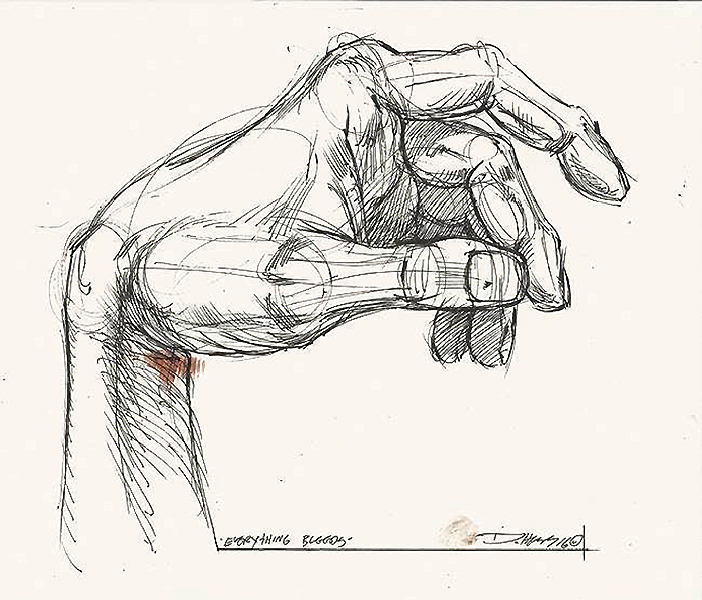 Everything Bleeds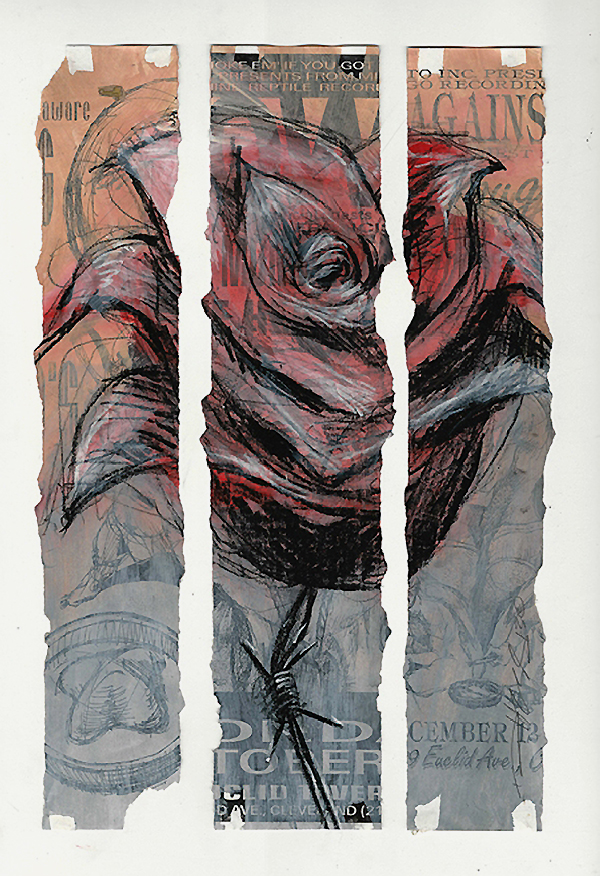 Untitled Rose 
Untitled
5-9-14-1
X-Ray Specs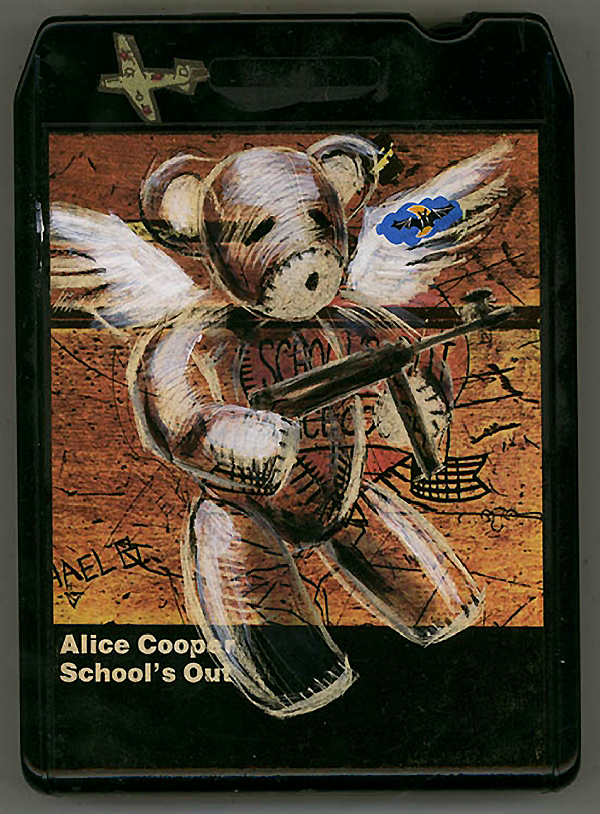 8-Track Alice
Save
Save