For many, the concept of the 'edge' can suggest a pushing of boundaries, balancing at a point before being tipped over and falling into something new. Similarly, it can cause a reflection on ideals or goals not quite reached. But what about the very edge of realism? We all may share the same earth, but as individuals our lives take different paths – one person's reality may not belong to another. This August, Abend Gallery is bringing forth 27 artists who are exploring this concept. Beginning with their personal experiences, each artist has created truly masterful paintings in which they push right up to the edge of their own worlds.
"To be on the edge of realism suggests a position that lies somewhere in the grey area in between…It is crucial to note the varying degree of impossibility of depicting something with complete realism and highlight the fact that it is for this reason that art falls within the grey area. As humans we are imperfect, bound to be influenced by our surroundings…There will always be bias, a part of the self that gets projected." – Abend Gallery
Exhibition Dates:  
August 7, 2015 – August 28, 2015
Opening night:
August 7, 2015 | 6-9pm
2260 E Colfax Ave | Denver, CO | 80206
303-355-0950 | 800-288-3726
Participating Artists:
Jaclyn Alderete, Daliah Ammar, Erin Anderson, Jennifer Balkan, David Cheifetz, Jacob Dhein, Michael Dowling, Michael Gadlin + Ron Hicks, Benjamin Garcia, Justin Hopkins, Meghan Howland, Kelly Houghton, Megan Jaster, Jason Avery, Dougan Khim, Zin Lim, JeanPaul Mallozzi, Matthew Paoletti, Jane Radstrom, Matthew Saba, C.E. Schrein, Daniel Segrove, Britt Snyder, Dorian Vallejo, Emilio Villalba, John Wentz, Wendelin Wohlgemuth
Coda – Jason Avery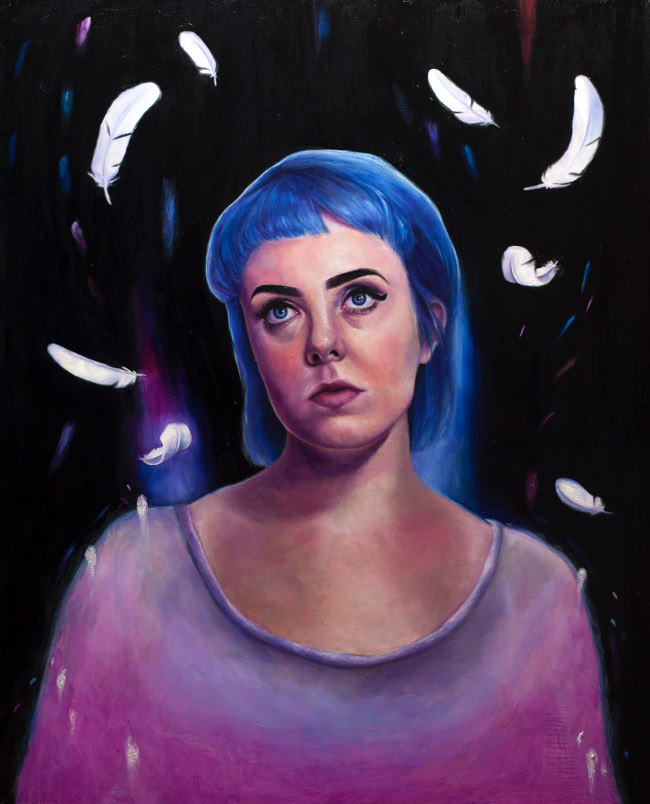 Nowhere – Daliah Ammar
After they're first ever Edge of Realism group exhibition last year, it is clear to see why they have developed this into an annual event. The Edge of Realism provides a fascinating harmony using multiple personal reflections, each slowly unraveling reality to create something new yet equally as truthful. There are many lives to explore within Abend's latest exhibition: distorted faces display alongside whispering smoke hovering on edges of dreams, overlapping images, illusory backgrounds, and insightful self reflections.
Abend Gallery's carefully selected artists provide a wonderful array of painting styles, juxtaposing eloquently against each other to the point where they create a singular equilibrium in which to explore the exhibition's overlaying concept. Whether you lean towards more abstract reflection or feel a connection a softer fine art, Edge of Realism is definitely an exhibition to visit if you are in or near Denver this August.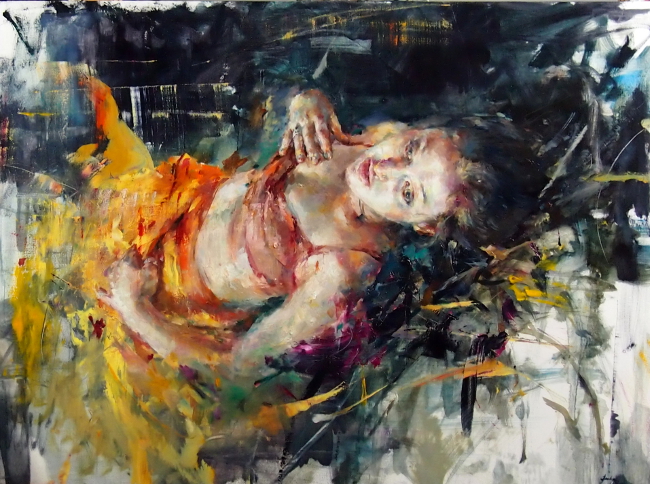 Marigold – Jaclyn Alderete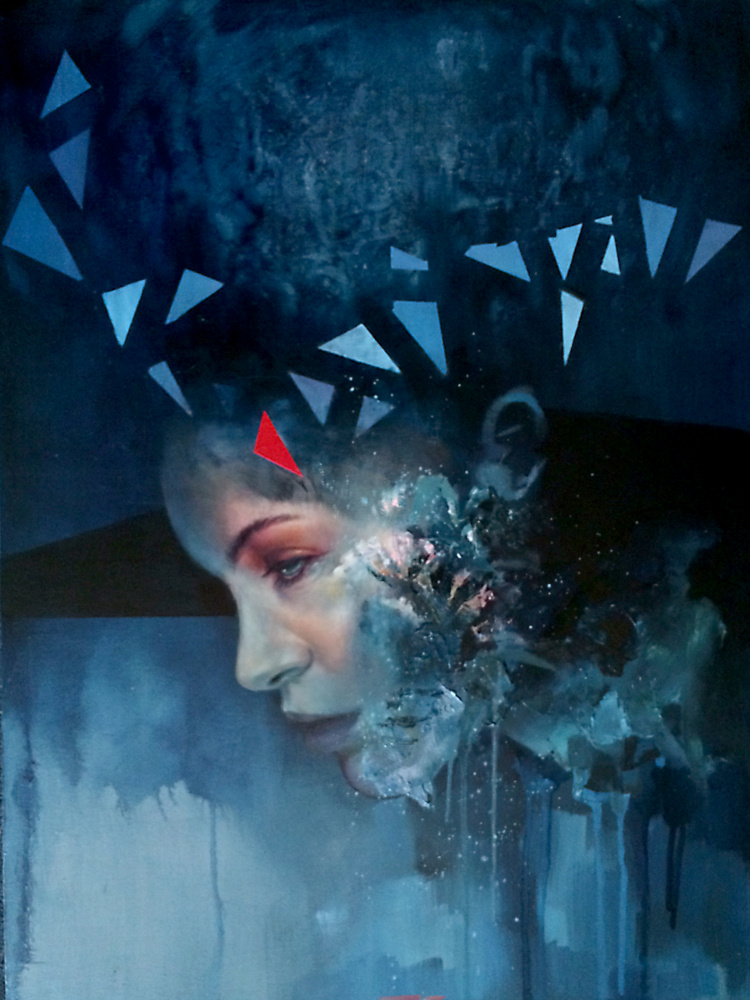 Horizon Decay – Megan Jaster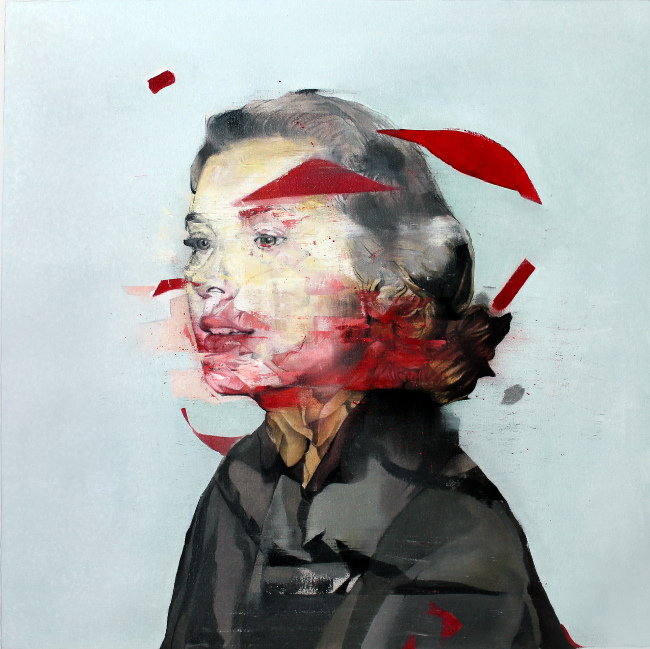 Like Brand New Shoes – Benjamin Garcia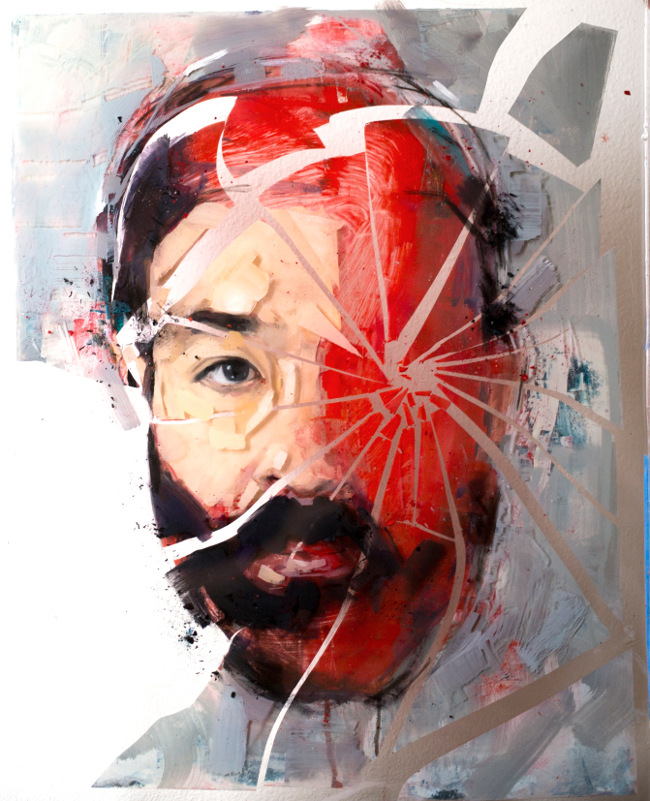 No New Wave (Self-Mutilation) – Justin Hopkins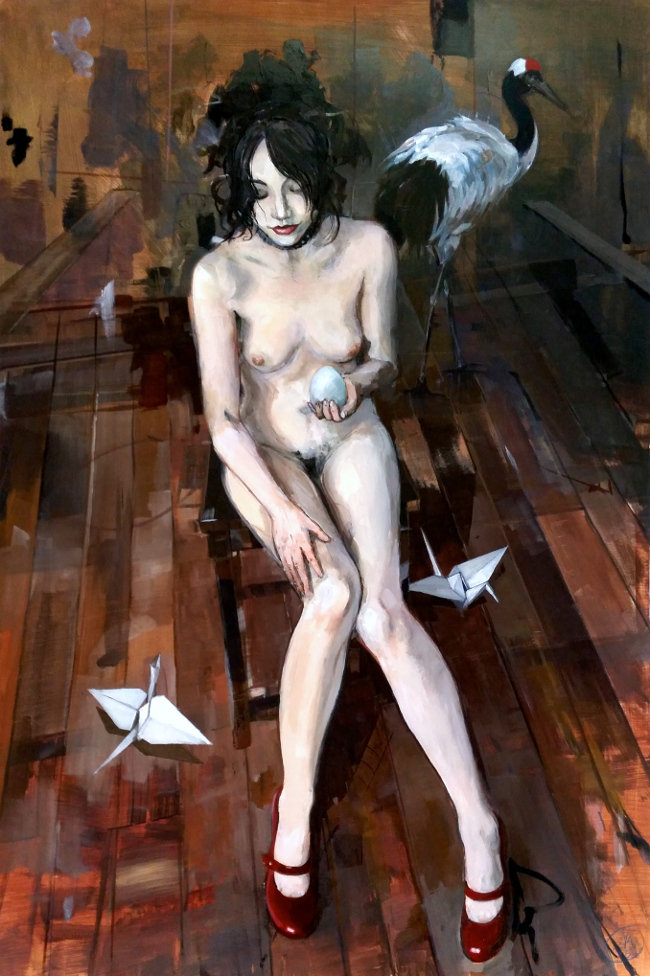 Willpower – Jason Avery
Canary 1 – Kelly Houghton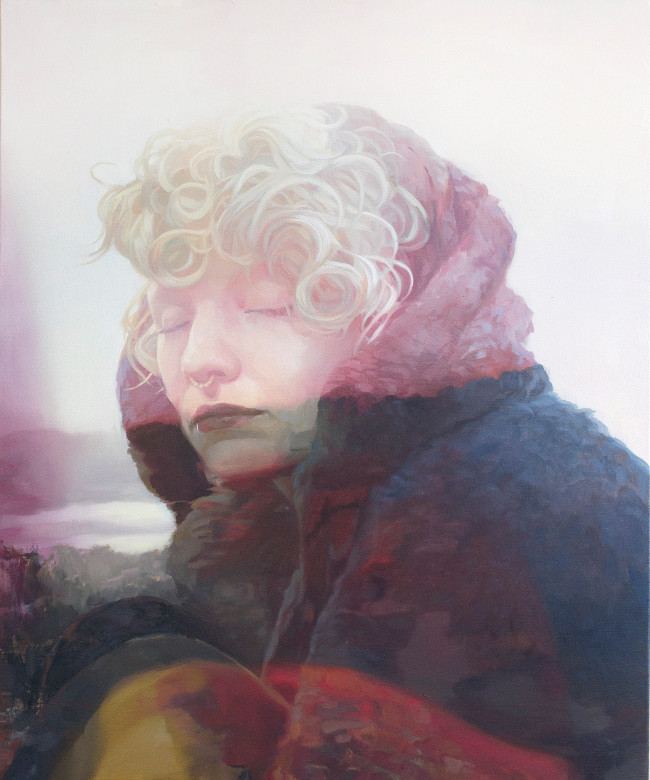 Loran – Meghan Howland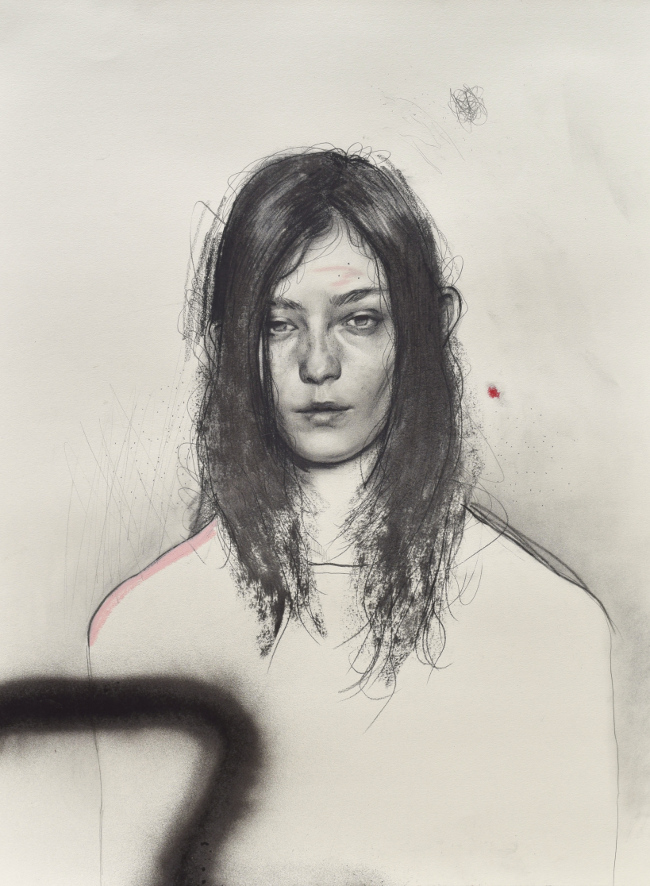 Psyche – Daniel Segrove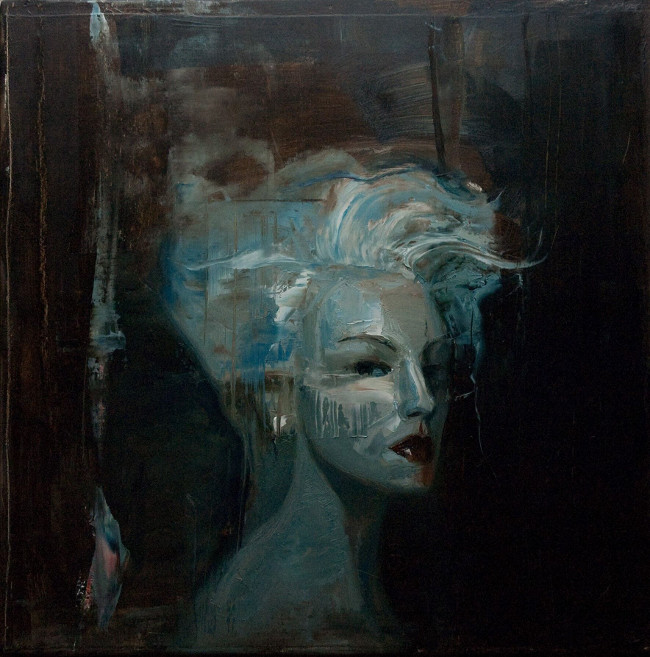 Lola – Matthew Paoletti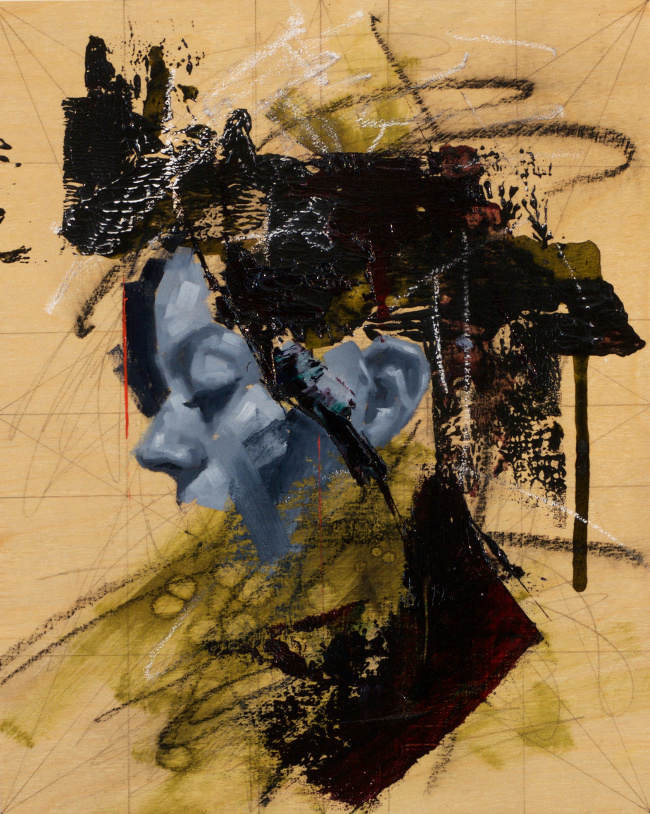 Imprint No.48 – John Wentz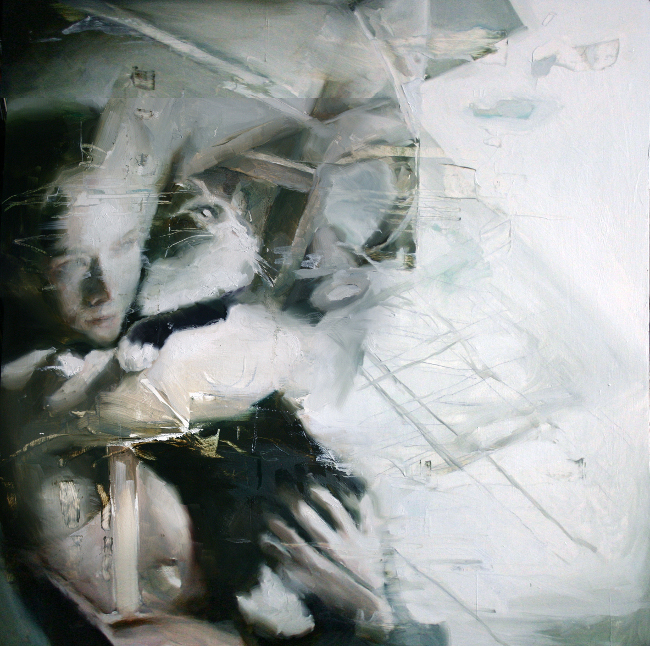 Mittens – Britt Snyder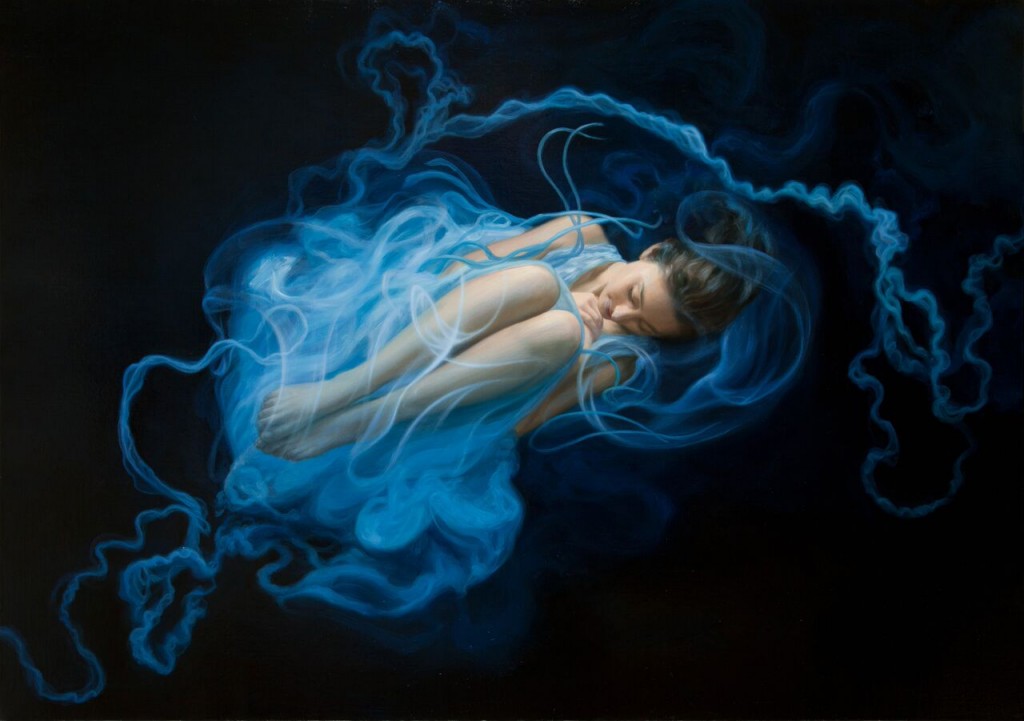 Imminent Awakening – Dorian Vallejo