Reach into a glittering imagination and suddenly there's fairy dust and butterflies… welcome to the magical world of Jasmine Becket-Griffith.
Mark your calendars and get ready for fun because the weekend of July 10-12th, is sure to be an unforgettable event. Featuring personal work alongside a collection of her uniquely interpreted ©Disney characters, the WonderGround Gallery will temporarily transform into a 100% Jasmine Becket-Griffith devoted art space! Displaying a vast assortment of original paintings, merchandise, limited edition giclée prints, postcards, and apparel, this is her biggest ©Disney event yet.
This special occasion also marks the debut of Jasmine's new "Tinker Bell at Skull Rock" ©Disney painting and related merchandise… and all these amazing things will be available at fingers reach. Jasmine will attend the event for special appearances and a live painting performance!
©Disney Tinker Bell at Skull Rock 16×20″ acrylic on masonite
Exhibition Dates:
July 10-12, 2015 | 1-10PM
Downtown Disney District- Disneyland Resort ®
1313 Disneyland Dr | Anaheim, CA 92802
©Disney Rapunzel in The Swing 16×20″ acrylic on masonite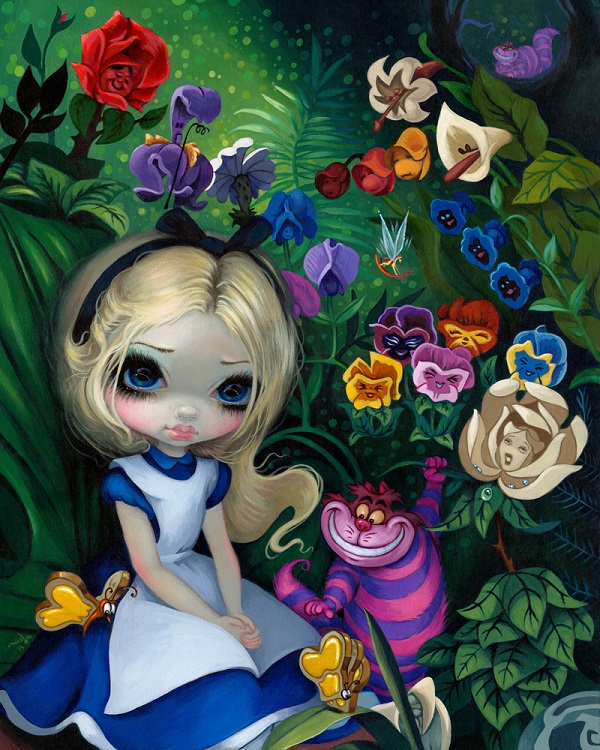 ©Disney Alice in the Garden 16×20″ acrylic on masonite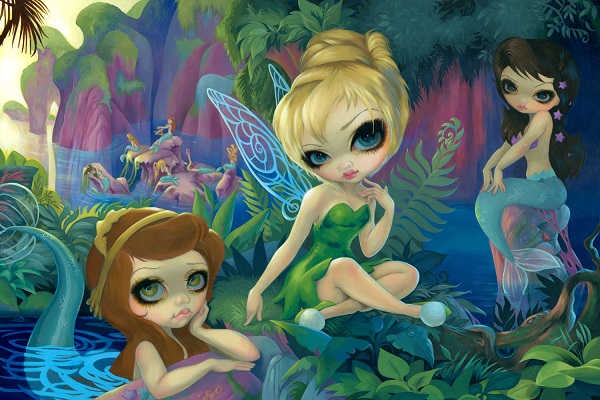 ©Disney Tinker Bell and the Mermaids 36×24″ acrylic on masonite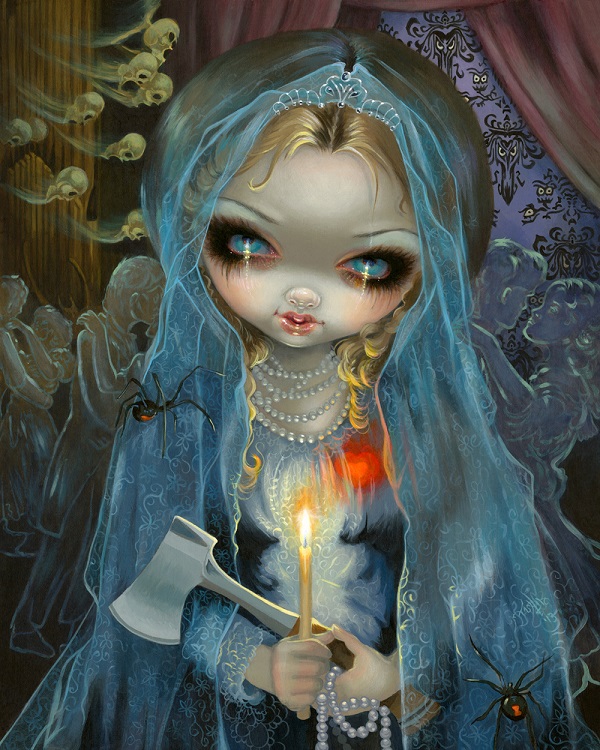 ©Disney Haunted Mansion:  The Bride 16×20″ acrylic on masonite
©Disney Maleficent Enthroned 16×20″ acrylic on masonite

Follow Jasmine:
Website | Instagram | Twitter | Pinterest | Facebook
Upcoming Events:
June 27, 2015 | 5-9:30PM
POP Gallery Downtown Disney District ® Orlando Florida
'Exploring Jasmine's Muse'
July 1, 2015 | 1PM
Live Show via YouTube Channel. Hosted by Beyond Words Publishing
Register at Beyond Word's website to interact & participate.