This March, Roq La Rue Gallery in Seattle is hosting three concurrent exhibitions displaying Sam Wolfe Connelly, Liz Brizzi, and Darla Teagarden's collections of new works. Sam Wolfe Connelly's paintings and illustrations, along with Liz Brizzi's mixed-media artworks are going to be on display at Roq La Rue's main gallery, while Darla Teagarden's fine art photography are going to be on view at the upstairs gallery.
532 1st Ave S
Seattle, WA 98104
Opening Reception:
Thursday, March 5, 2015 | 6-9PM
Closing Date:
Saturday, March 28, 2015
The gallery is located near 1st Avenue S and King Street S in the historic Pioneer Square neighborhood in Downtown Seattle. More information about the gallery's operating days and hours, phone number, and map can be found in the gallery's website.
Sam Wolfe Connelly: "And Here I Lay"
Sam Wolfe Connelly is a New York based painter and illustrator. This month, he returns to Roq La Rue with a new collection of poetically dark autobiographical works. His characteristic style channels a Gothic Americana reminiscent of David Lynch and Charles Burns. Through his mastery of light and shade, he infuses his beautiful works with mysterious voyeuristic moods. His vignettes, while powerfully dramatic, convey slowly unfolding narratives without revealing their beginnings and endings. Viewing his work is very much like entering a scene in the middle of a sinister story with an eternally haunting cliffhanger . . . a scene that is so beautiful and arresting, and even though it is laced with abject horror, it is a scene we will not be able to avert our eyes from.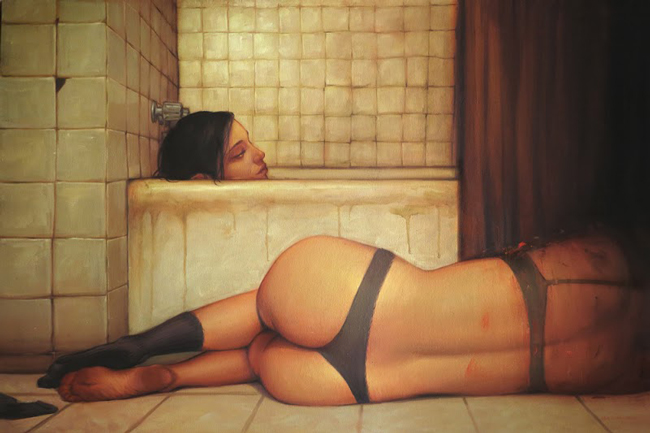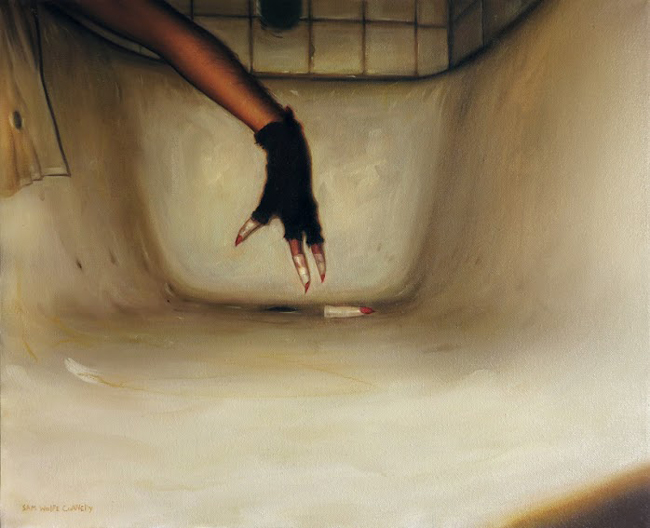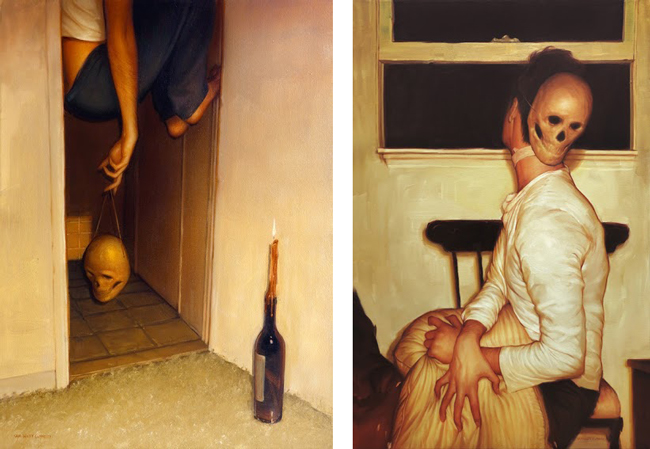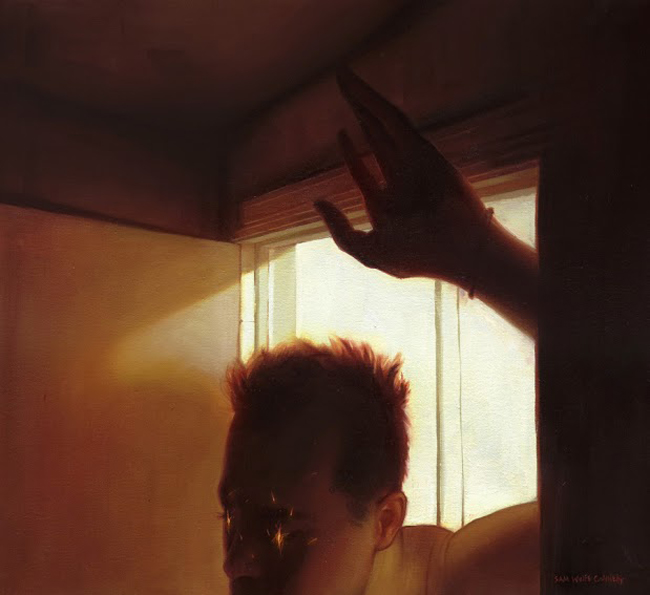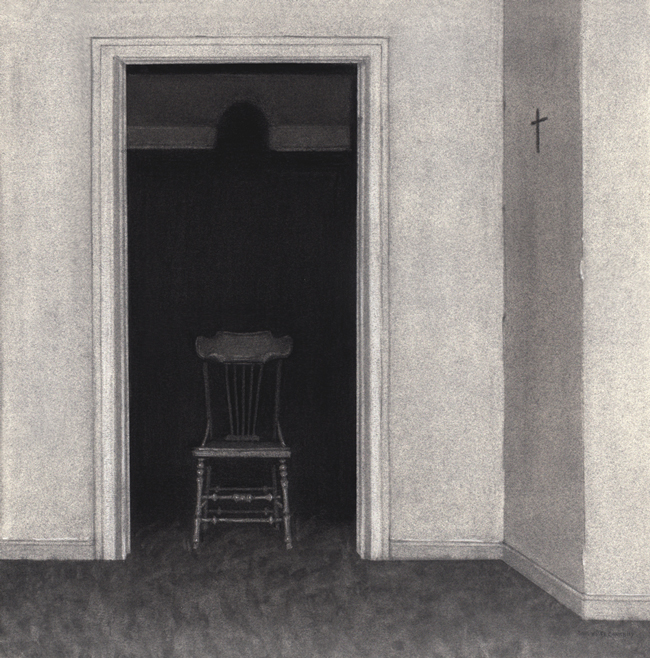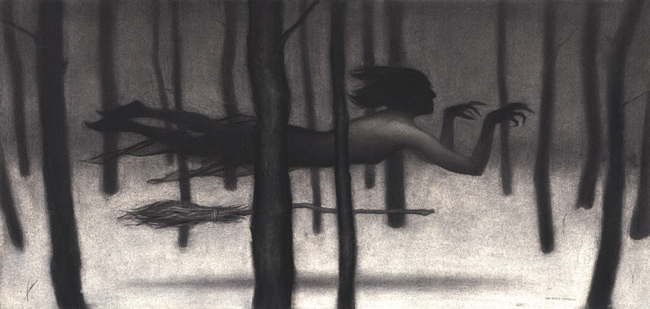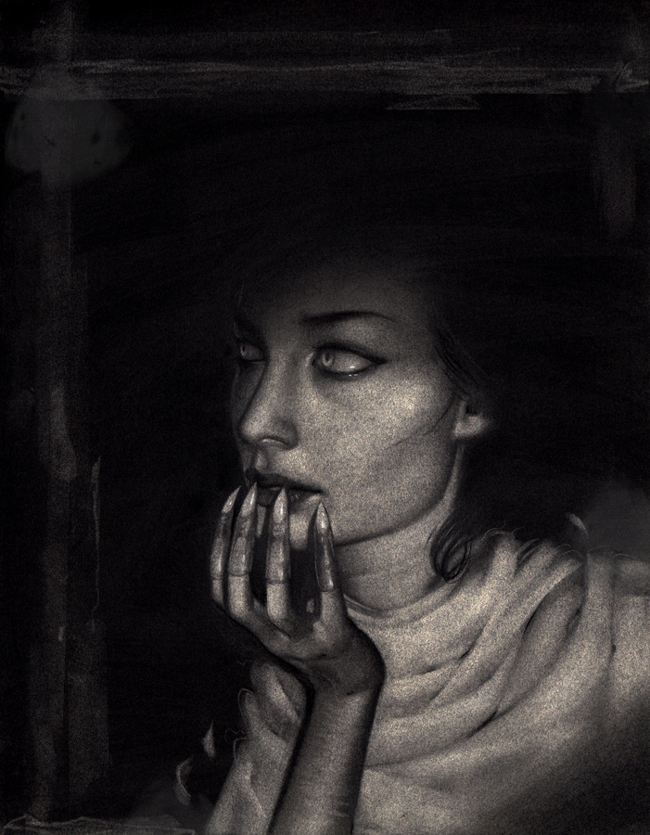 Liz Brizzi: "Anagram"
Liz Brizzi is a Los Angeles mixed media artist known for her lush industrial cityscapes. Each one of her work is a dreamlike dystopian portrait of a city that seems to be captured in an alternative time-frame or reality.  She constructs her artworks using a blend of digitally manipulated photography, collage, and painting on wood panel. Those superimposed elements create foreign imaginary new places that feels strangely familiar. In a way, we can say that Brizzi's works are non-verbal visual anagrams, beautiful reconstructions of shuffled deconstructed elements that form new imaginary cities and metropolises.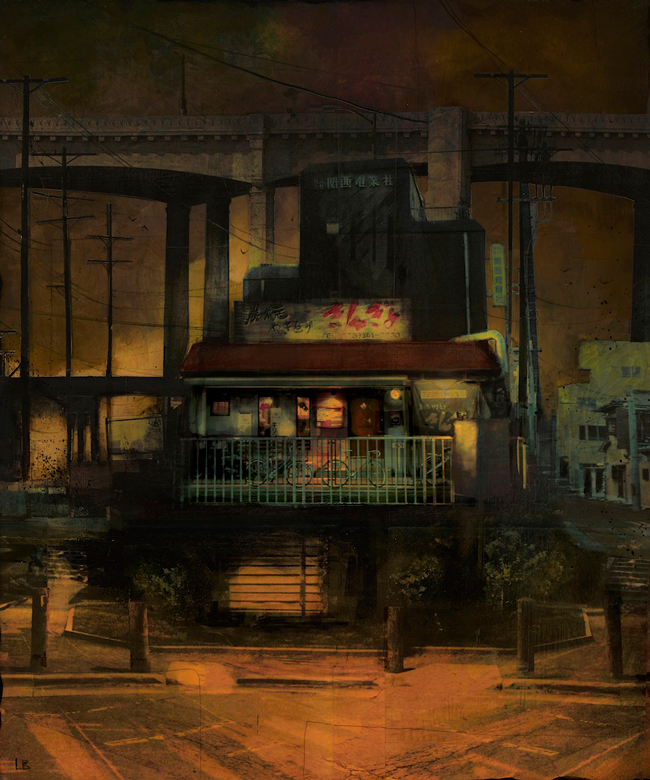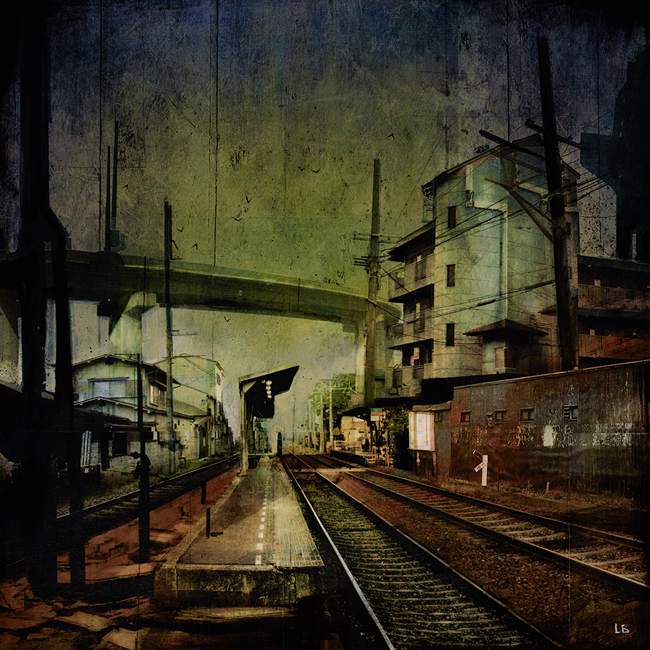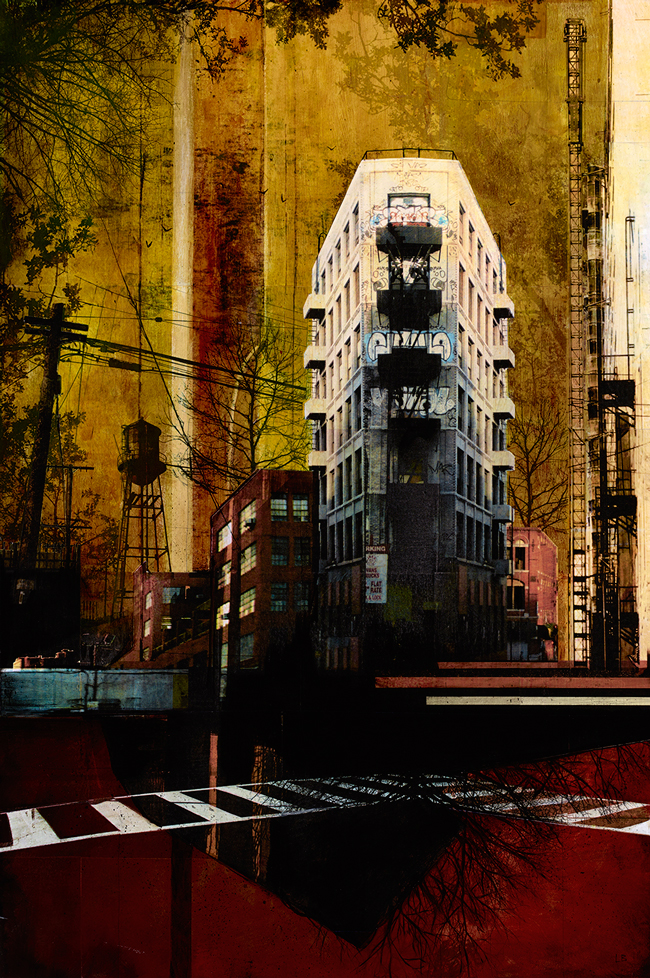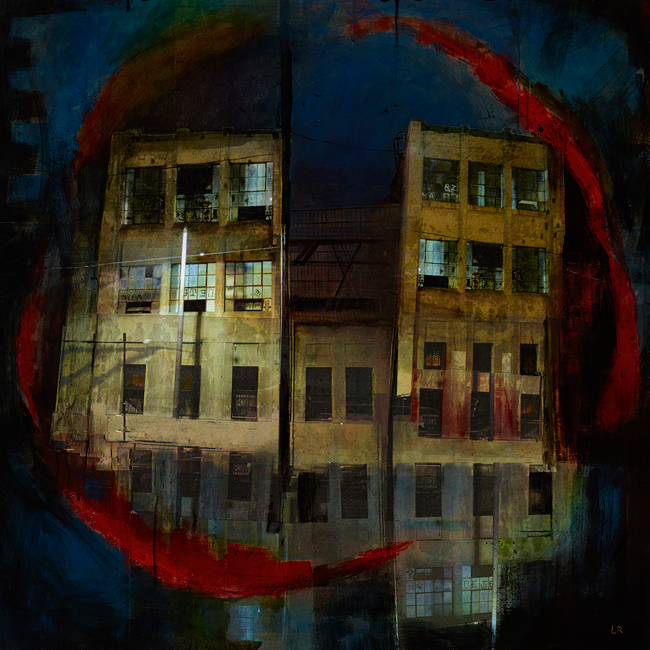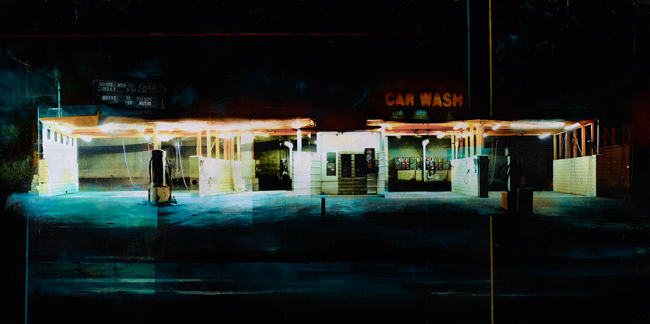 Darla Teagarden: "Altars"
This exhibition is Austin artist Darla Teagarden's Seattle debut. "Altars" is a series of beautiful and haunting photographic self portraits inspired by the artist's own life and the lives of her friends and family members who have endured clinical depression and addiction. Each black and white image is shot in the same 6 foot space featuring Darla as various – and sometimes anonymous – characters. The artist visually narrates the stories by incorporating her own hand-constructed mixed-media props made out of wood, paper, and other familiar materials. In her artist statement, she mentions that these hand-constructed structures serve as her altars, her "mean for communication, protection, ritual, and a sense of place."
This photographic series is dedicated to her grandmother – Jean Fay – who committed suicide when the artist was in her teenage years, and to her late friend and artist Nick Bohn.