FAYBEL (Ellie Nesbitt) is a member of the Beautiful Bizarre Artist Directory
FAYBEL (Ellie Nesbitt) is a self-taught digital painter, gallery and cover artist. She currently resides in the Great Lakes lowlands of Ontario, Canada.
Her digital paintings are sensory symphonies: textures distilled from acute tactile experiences and melodious memories, extrapolations of her heightened-sensory life on the autism spectrum.
FAYBEL's digital portraits feature compelling expressive eyes, at times quite large, with surrealist flare. Her painted works derive from tales that sing of peoples and creatures from uncanny realms and misbegotten places. From a collection of original narratives, she laces her fantastical characters with careful brushwork into digital colour spaces.
Addled by severe osteoporosis and multiple compression fractures, Ellie uses the digital medium for meditative and expressive release. In the supine position, she paints with a suspended monitor, engaging steadfastly with those who enjoy her creations and follow her journey on social media (Instagram).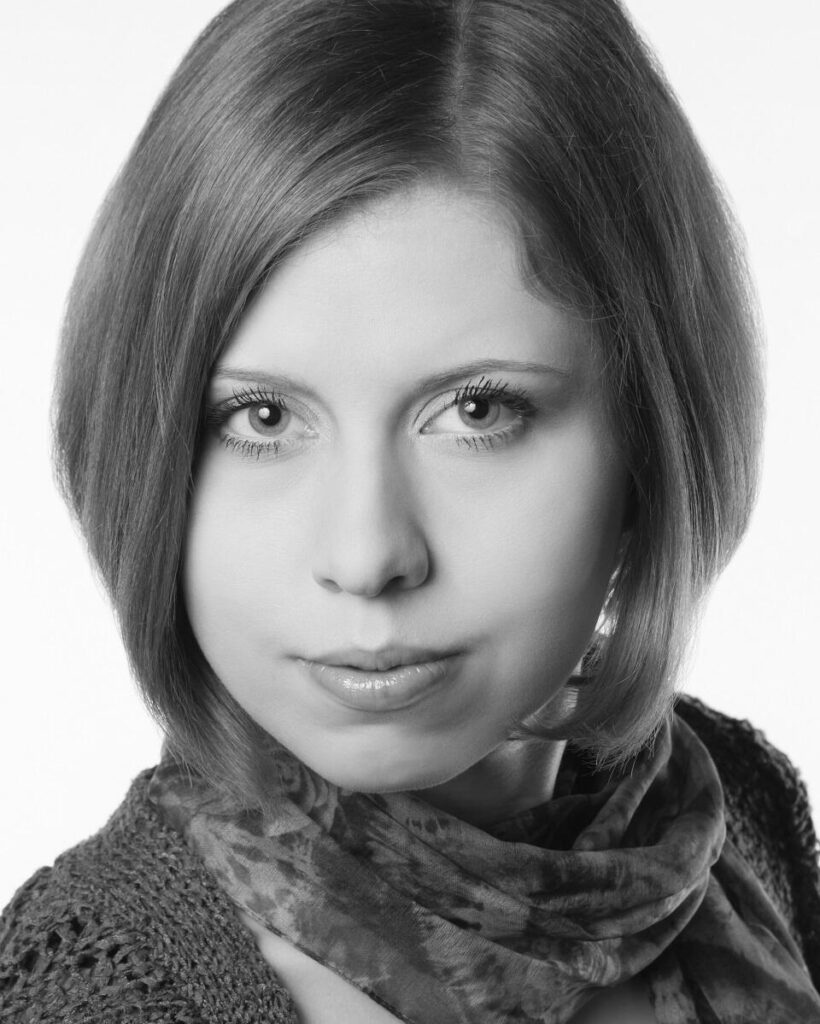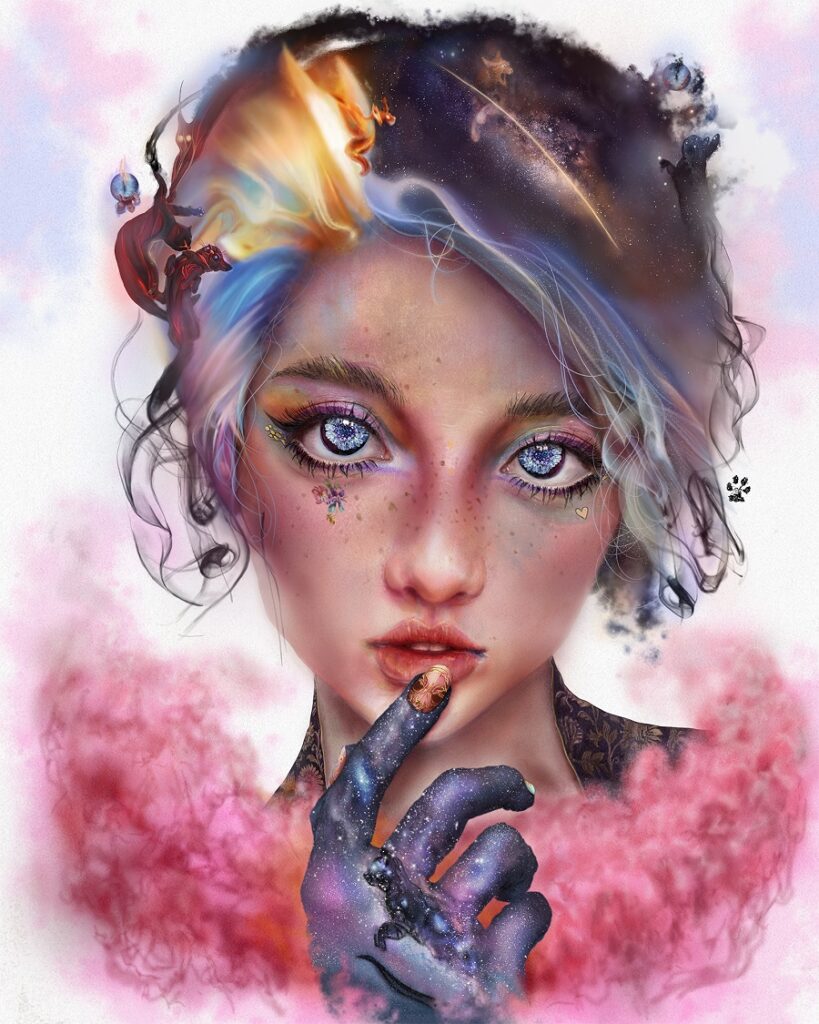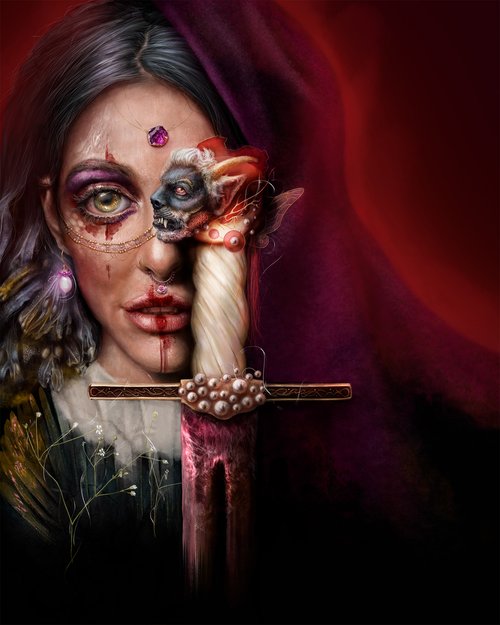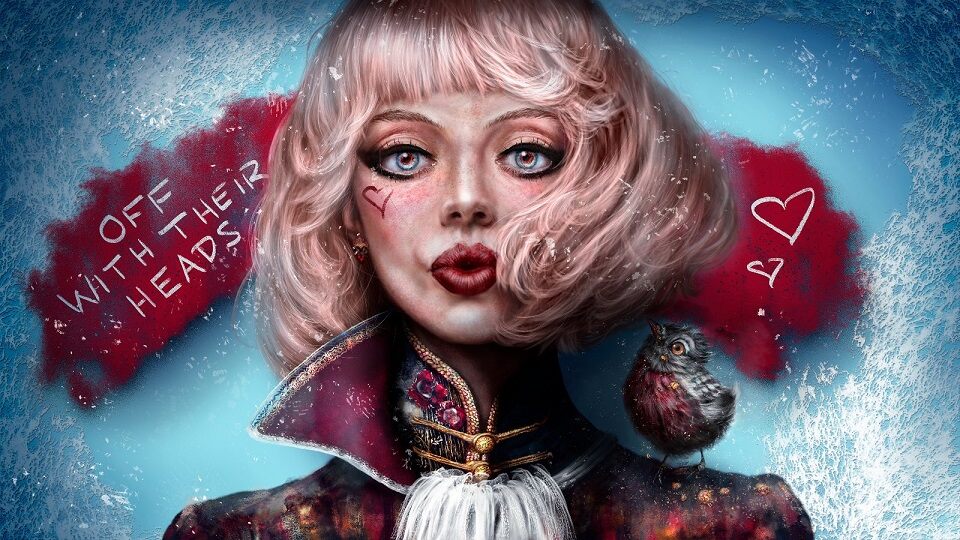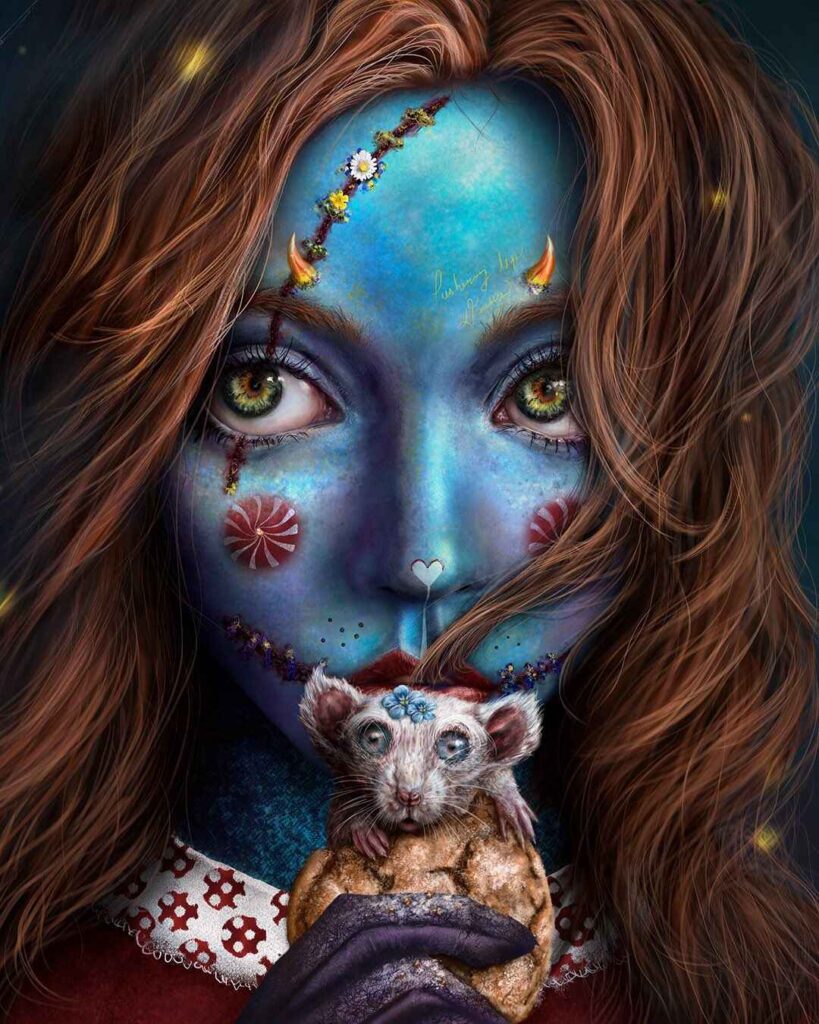 Big expressive eyes introduce the viewer to the dynamic personalities of Ellie Nesbitt's fairytale characters, while detailed textures evoke sensory experiences beyond the visual form.
Nature and floral motifs, colourful face-paint and intricate ornamentation are infused with vibrant palettes with fervent reference to mythology and folkloric elements.
Original fairytales with notes of strange sci-fi to the dark fantastical are underpinned with characters, intricate magical objects and curious creature companions in artist FAYBEL's (Ellie Nesbitt) digital portrait works. Whether from the tale of an animate undercity dwelling rag doll and her suspect baking overlord or the narrative of an android princess from a realm interred in the gullet of a sleeping kaiju-like monster, these uncanny paintings are a glimpse into themes of friendship, devotion and endurance in Ellie Nesbitt's collection of unpublished original fiction narratives expressed through contemporary, (pop) surreal, imaginative realism and (dark) fantasy art styles.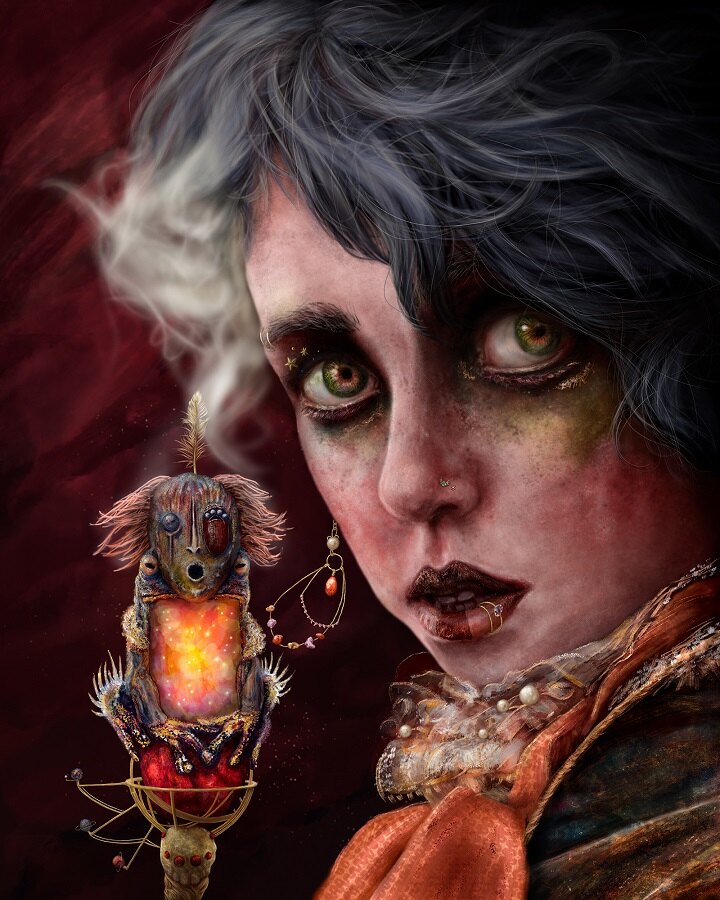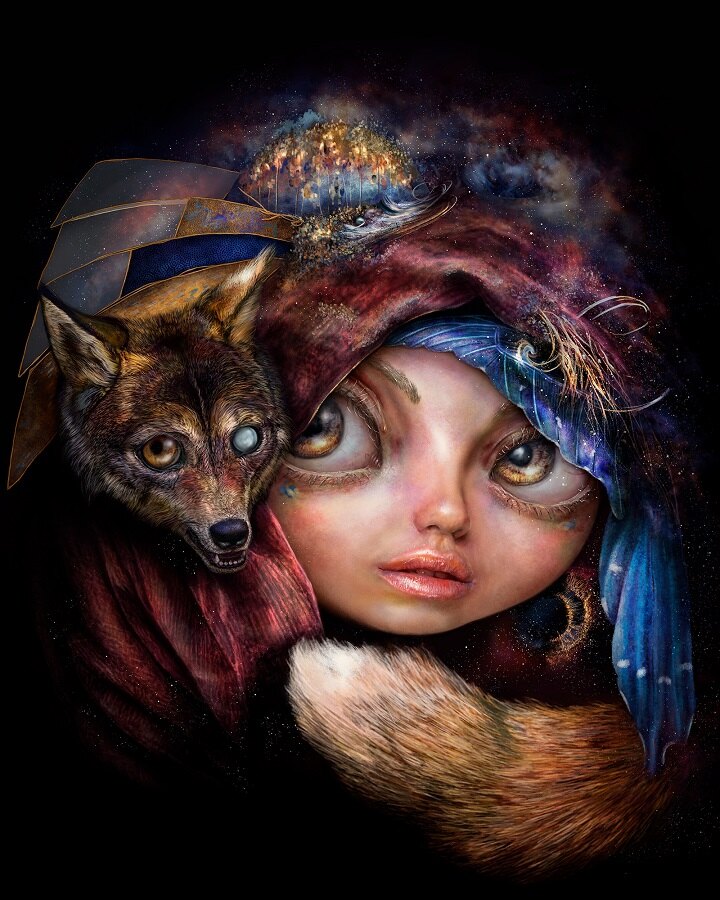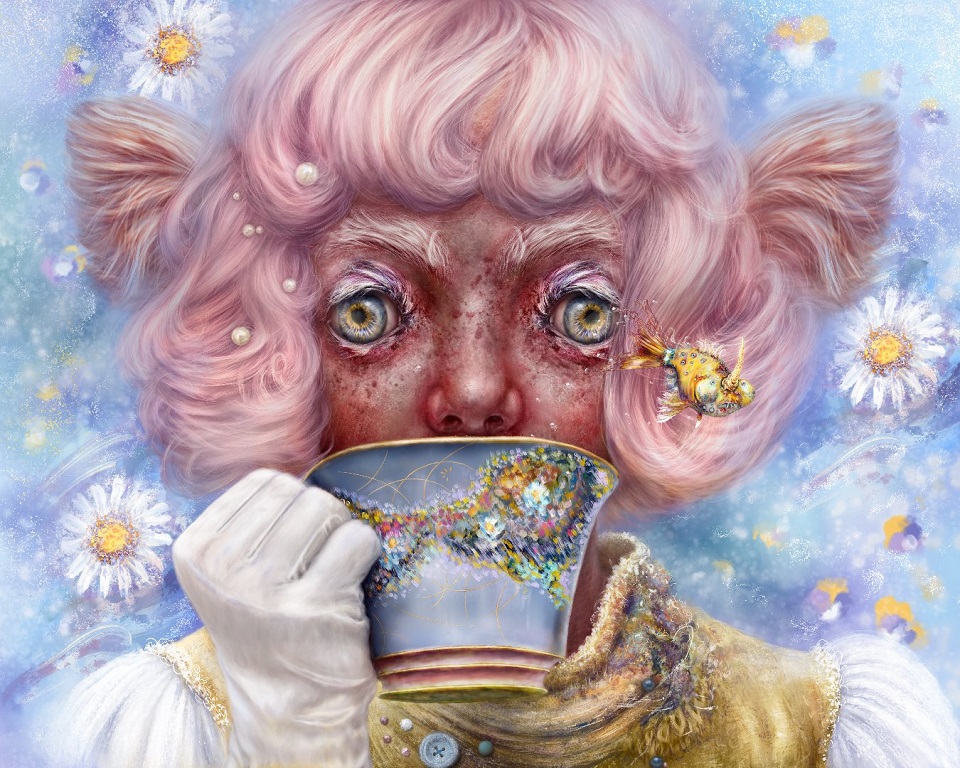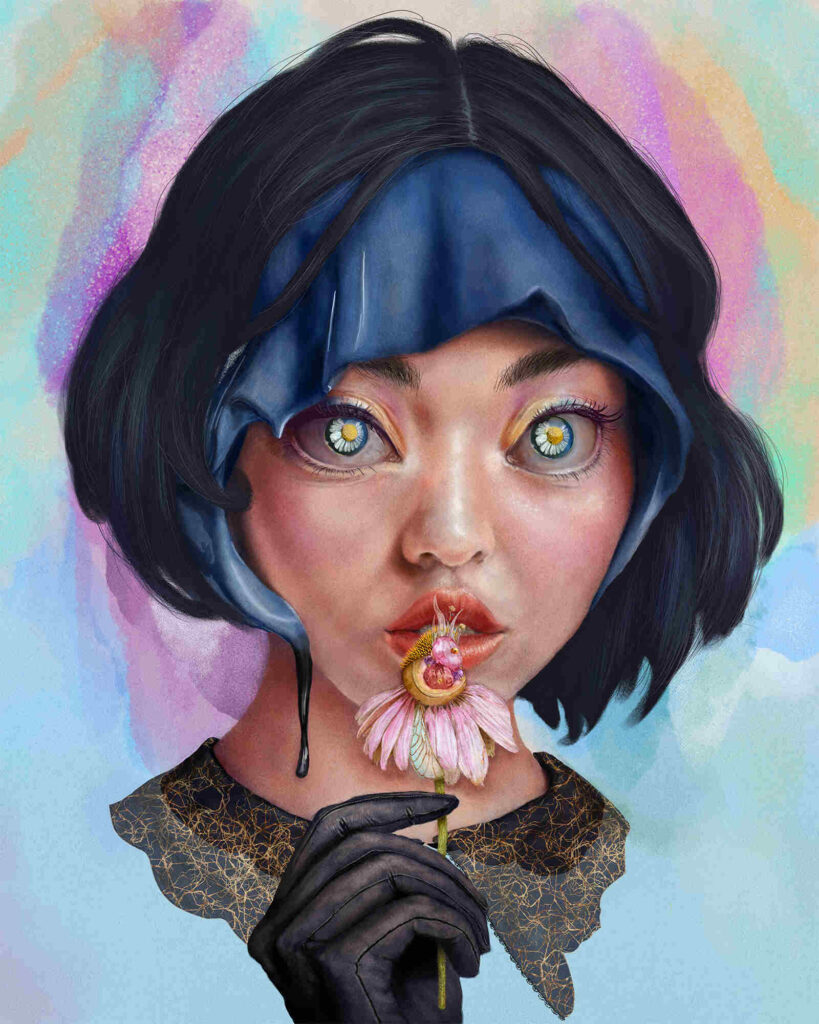 Join cutting-edge artists from around the world
The Beautiful Bizarre Artist Directory is a powerful tool for artists looking to grow their visibility, and connect with fellow artists, curators and collectors. To join the Beautiful Bizarre Artist Directory click here for more information.
FAYBEL (Ellie Nesbitt) Social Media Accounts