Join The Dark Art Emporium in celebration of two exciting exhibitions: Karikatura, "Emotional Landscapes" & "My Inner Monster", a DAE Friends Group Show! Emphasizing a dark subject matter, surreal pastel narratives and hybrid creatures come to life with every delicious turn and compositional juxtaposition. We embark further into the unknown creative mind of the artist's individual style, perspective, and endless interpretive possibilities. Misty meadows, candy land demons, and a tooth fairy like you've never seen.. let us wander further and enjoy each collection in their entirety by visiting The Dark Art Emporium website!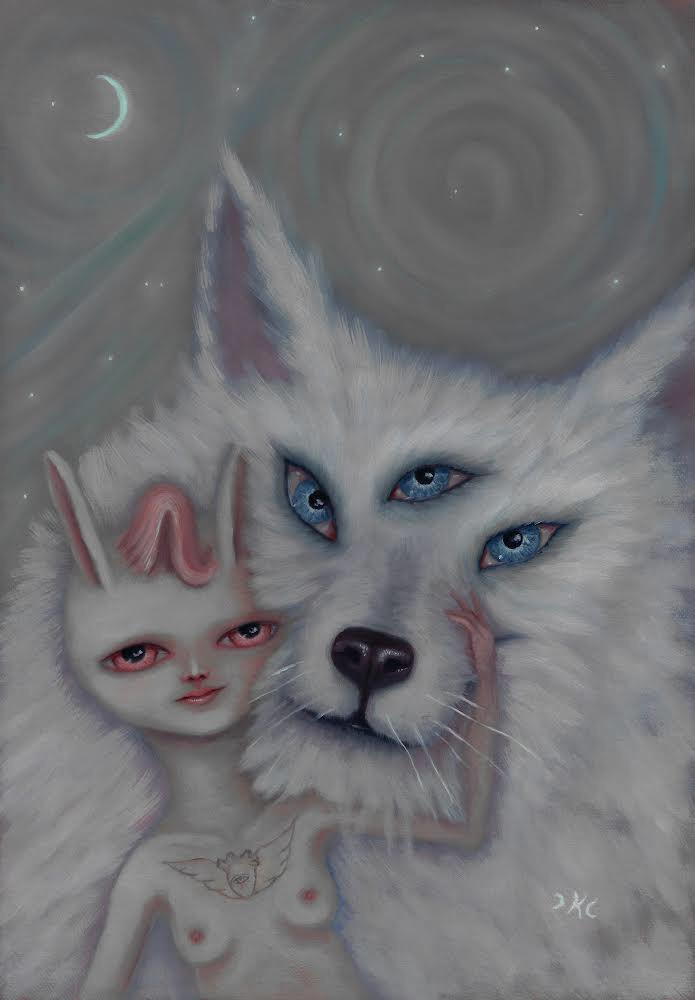 Time travel and see previous exhibitions – view available artworks by visiting their website! If you haven't discovered The Art Pit DAE Podcast, now's the time. The Jeremys (as in Jeremy Schott – Owner and Jeremy Cross – Assistant Director) discuss all things art, music, movies, and more. Episodes are available to stream using Soundcloud via The Dark Art Emporium website or their YouTube channel.
Opening Reception: Saturday, September 2, 2023 | 5-9pm
The Dark Art Emporium
121 W. 4th Street, Long Beach, California 90802
Friday & Saturday 12 – 7pm | Sunday 12 – 5pm
Located in Downtown Long Beach within The 4th Horseman
For additional information and purchase availability please contact [email protected]
---
Karikatura, "Emotional Landscapes"
Karina AKA "Karikatura" hails from Guadalajara, México and is a master of retaining a very clear visual aesthetic throughout every medium she uses. Her visions are equal parts adorable and haunted. While we are drawn in by fluffy and alluring facades we can sense that there is something dangerous there as well, or often vice-versa!
With her solo show "Emotional Landscapes" we see her explore her universe at depth.
Emotional Landscapes" Focuses on the creation of different landscapes, and creatures that transmit the duality of life, feelings such as sadness, joy, fear, love, tranquility, anxiety, and others. They coexist on the same stage trying to communicate and create a dialogue between the work and the viewer.

Karikatura
With such a clear aesthetic, we also wanted to see who Karina would pull together for a group show that supported her own solo. (No small task!) and Karina did not disappoint!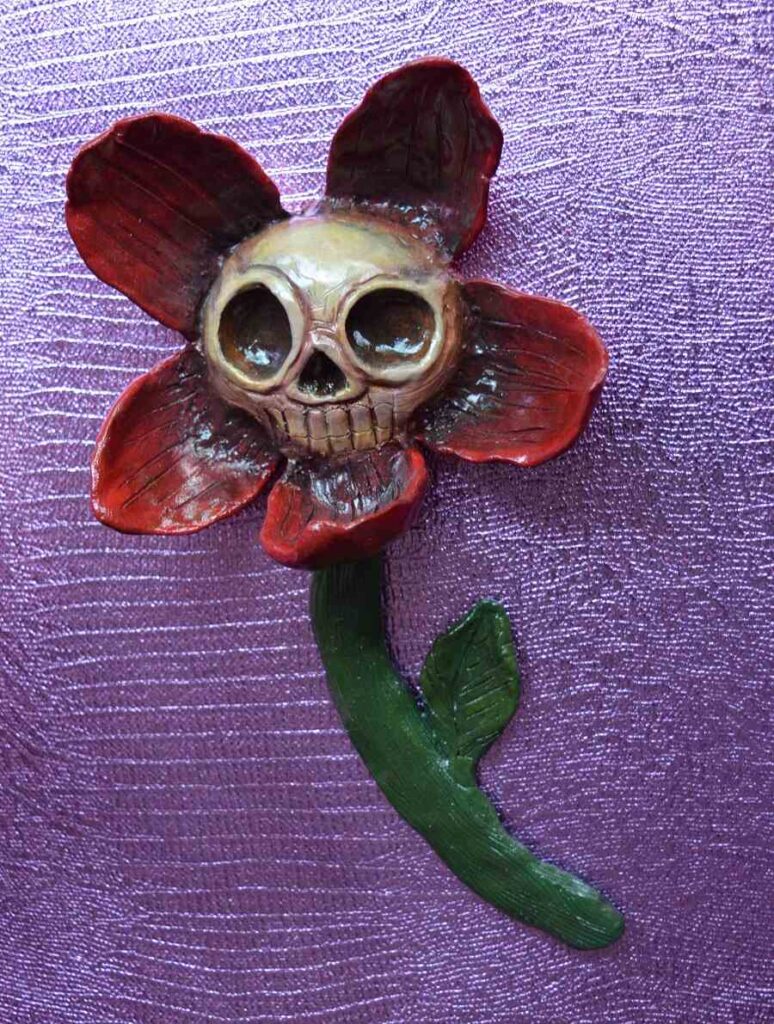 "My Inner Monster" The Dark Art Emporium Friends Group Show
With "My Inner Monster" I invited some artist friends that I admire they have different Styles, and are from different parts of the world, such as Mexico, Argentina and the US, "My Inner Monster" is about expressing your fears, anger, sadness, all those emotions that are part of our shadow, and it is not very comfortable to see, or show, but that is in all people.

Jeremy Cross, The Dart Art Emporium Gallery Director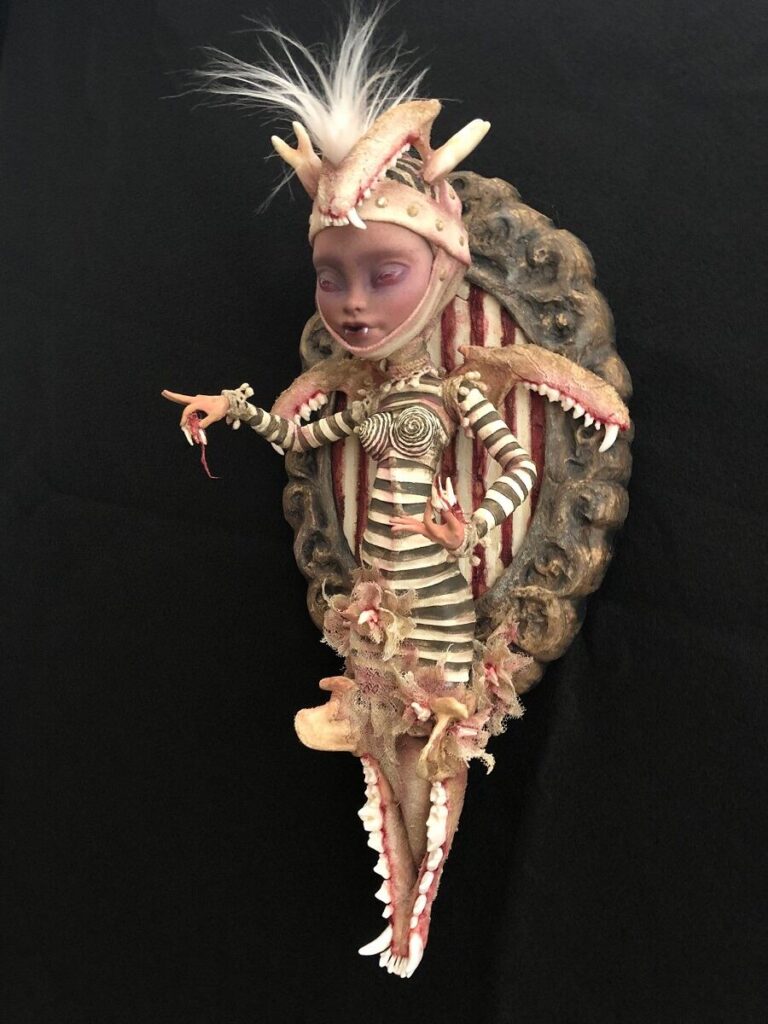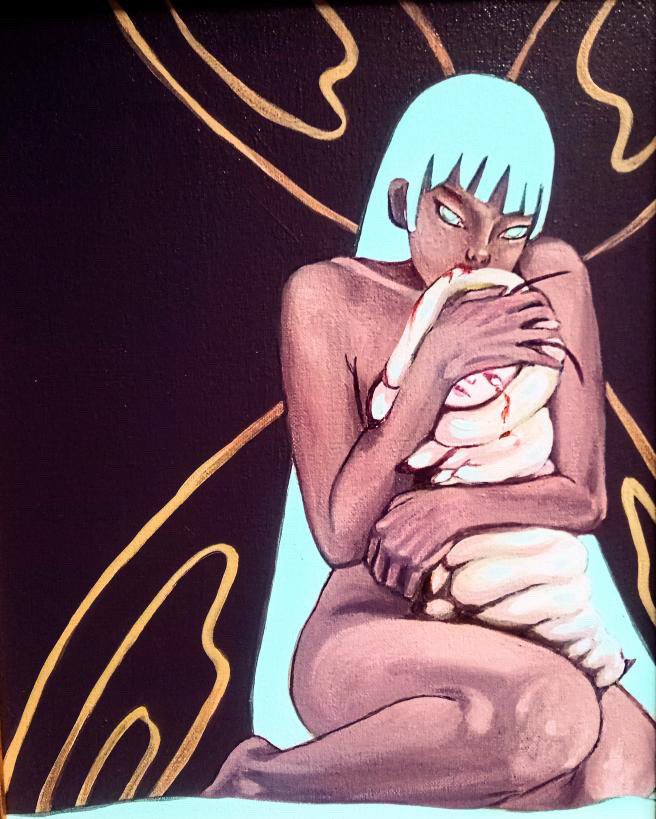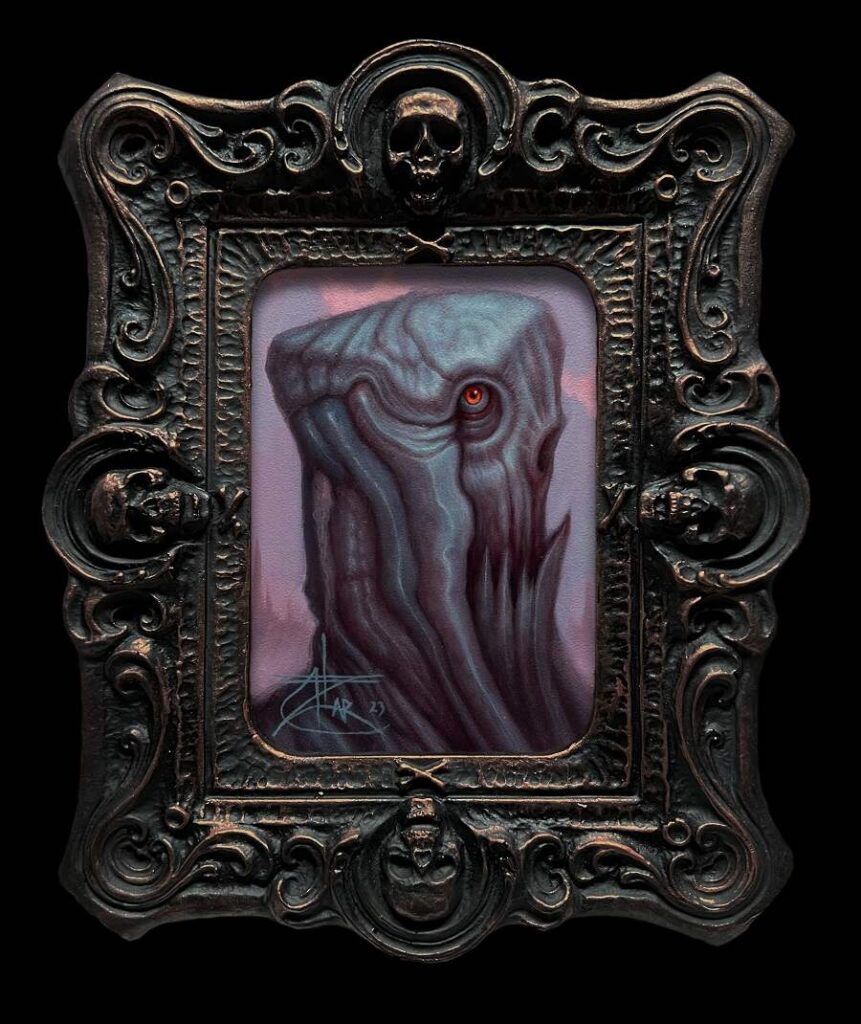 The Dark Art Emporium Social Media Accounts