Mark your calendars and join Thinkspace Projects this weekend, Saturday, September 2nd, for the opening reception celebration of new exhibitions by Yosuke Ueno, Dan Lydersen, Floyd Strickland, Priscilla S. Flores, and Allison Bamcat. With endless possibilities and elements of the surreal that fuse themes of adventure, culture, and the noise of humanity – each collection echoes the artist's vison and the emotional ghosts from within.
If you didn't know, Thinkspace Projects also offers a full schedule of events, interviews, and much more to keep you and your creative needs fully immersed. Be sure to follow their blog Sour Harvest to stay updated on all the artsy things you love! If you're looking to add to your own collection of art, take a moment and visit their online store to view available inventory.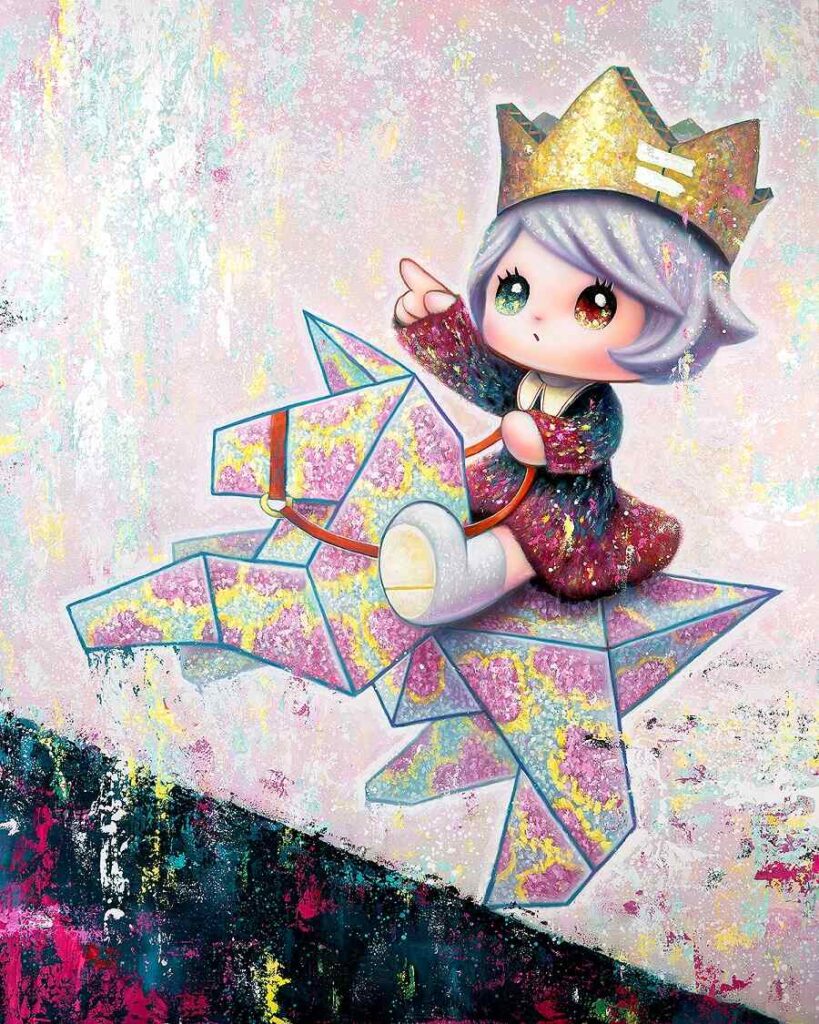 ---
Thinkspace Projects Presents Yosuke Ueno, Dan Lydersen, Floyd Strickland, Priscilla S. Flores, and Allison Bamcat
Opening Reception: Saturday, September 2, 2023 | 6-10pm
Exhibition Dates: September 2 – September 23, 2023
With DJ, refreshments, live painting, video projections and more!
Thinkspace Projects
4217 W. Jefferson Blvd. | Los Angeles, CA 90016
#310.558.3375 | Tues. – Sat. Noon to 6PM
thinkspaceprojects.com
For all inquiries please contact the gallery via email at [email protected]
Search their hashtags: #thinkspaceprojects #thinkspacegallery #thinkspacefamily
About the Gallery //
Thinkspace Projects was founded in 2005; now in LA's burgeoning West Adams District, the gallery has garnered an international reputation as one of the most active and productive exponents of the New Contemporary Art Movement. Maintaining its founding commitment to the promotion and support of its artists, Thinkspace Projects has steadily expanded its roster and diversified its projects, creating collaborative and institutional opportunities all over the world. Founded in the spirit of forging recognition for young, emerging, and lesser-known talents, the gallery is now home to artists from all over the world, ranging from the emerging, mid-career, and established.
The New Contemporary Art Movement, not unlike its earlier 20th Century counterparts like Surrealism, Dada, or Fauvism, ultimately materialized in search of new forms, content, and expressions that cited rather than disavowed the individual and the social. The earliest incarnations of the Movement, refusing the paradigmatic disinterest of "Art" as an inaccessible garrison of 'high culture', championed figuration, surrealism, representation, pop culture, and the subcultural.
By incorporating the 'lowbrow,' accessible, and even profane, an exciting and irreverent art movement grew in defiance of the mandated renunciations of "high" art. Emerging on the West Coast in the 90's partly as a response to the rabid 'conceptual-turn' then championed on the East Coasts, the Movement steadily created its own platforms, publications, and spaces for the dissemination of its imagery and ideas.
---
YOSUKE UENO
In Japan, we have an art of repairing named "kintsugi," that repairs broken pottery by mending the areas of breakage with powdered gold. Not to dispose or hide but make breakage part visible by decorating them with gold, it treats breakage and repair as beauty. In there exists a called reborn aesthetic. Since the ancient times, Japanese people has been admiring beauty in such incompleteness of objects. In other words, this art tells that to being in this world equals to lose and hurt. So, breakage, damage, and noise is a proof of existence.
This time, in all the artworks, I put noise by running brushes. This noise plays as a role of punctuation marks and gives artworks a surge of energy which comes put to be a perfect harmony.
At this point, I am sensing a feeling that I've come to where I can say that my artwork reached out to supreme expression. It's been thirty years since I had my first solo show at the age of sixteen. What I seek for is not to paint beautifully, but to make artwork which can touch a sense of "being exist". I have always tried to change my painting styles. And here I am so far.'
Beautiful Noise' carries creation and destruction, life and death at the same time in it. That's what I believe.
About Yosuke Ueno //
Born in 1977 and currently based in Chiba, Japan, Yosuke Ueno is an internationally renowned self-taught artist. His art is capable of taking the viewer on a magical ride, deep in the worlds that blends between real and surreal, full of symbols of the Eastern philosophical tradition and icons of contemporary media culture, both Japanese and Western.
Ueno's large canvases are sprinkled with quotes and references to art history that intertwine with the modern perception of the fantastic. Each element of his compositions is actually a symbol that carries a message full of positivity and cosmic vitality. Ueno's work has been exhibited in some of the most prestigious contemporary art institutions in Asia, such as the Shimoni-Seki Museum and at the Museum of Contemporary Art in Tokyo and in international art galleries the world over.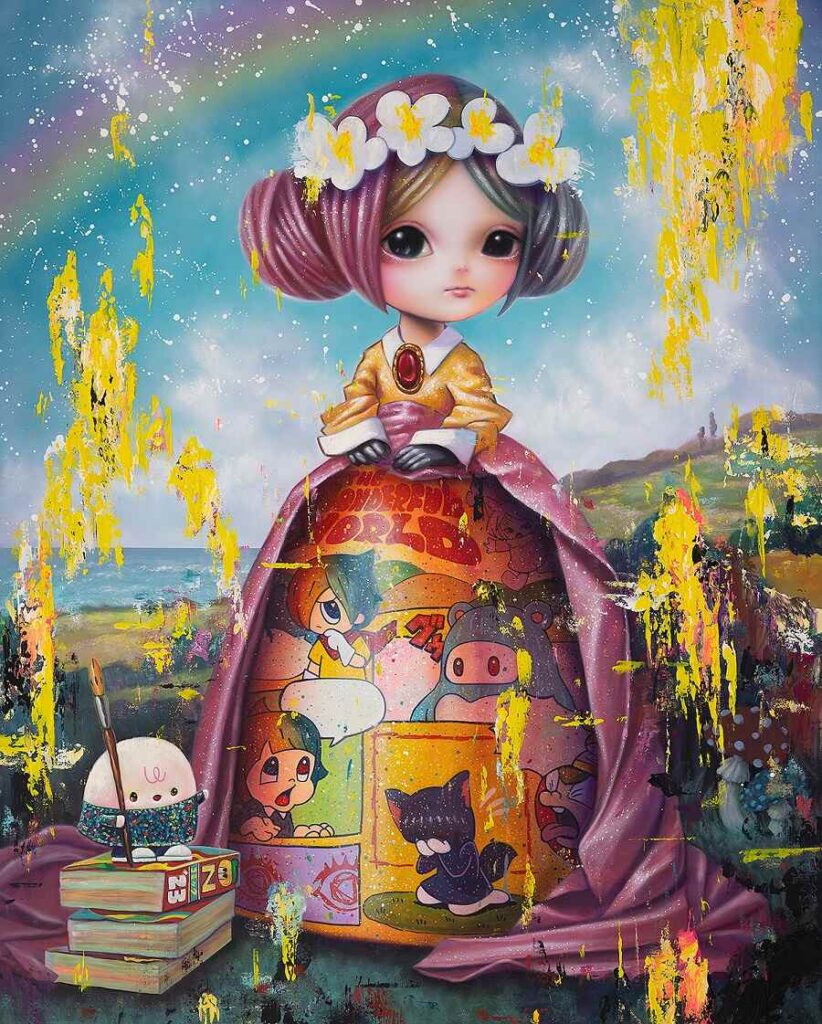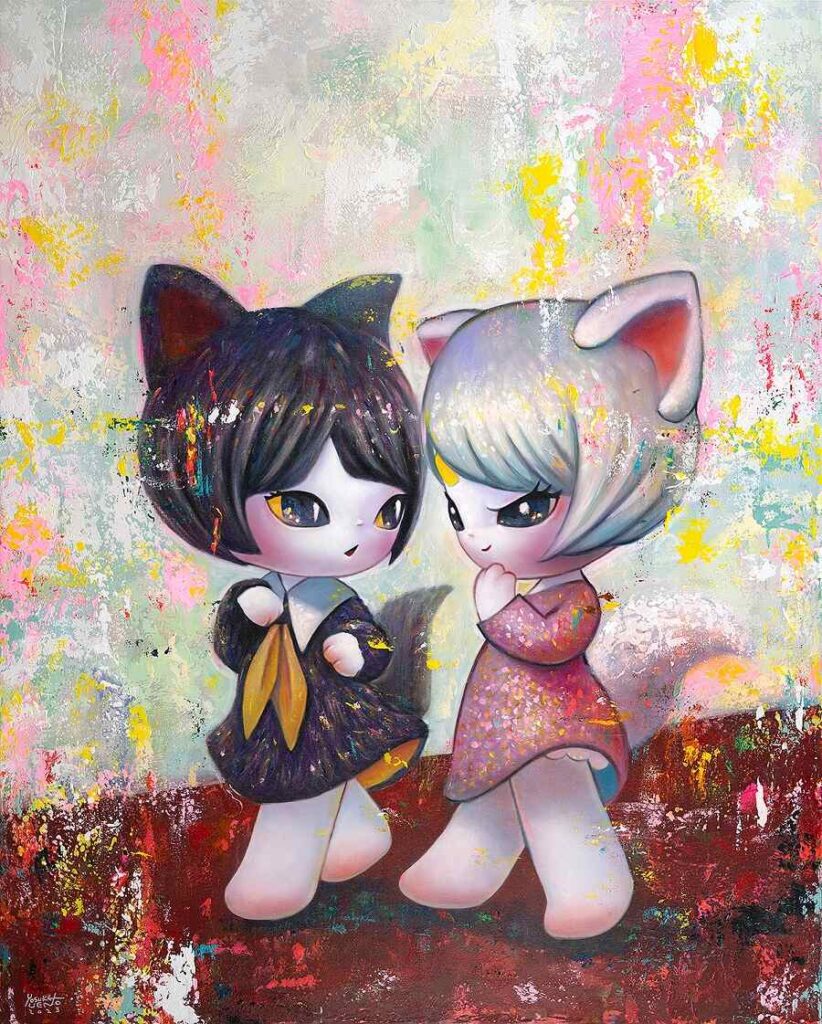 DAN LYDERSEN
The "Plasticene Epoch" is a hypothetical idea that sometime in the future plastics will be so ubiquitous in the environment that they'll be traceable in the fossil record and will define a new epoch in geologic time. 'Plasticene Dream' takes this idea a step further to imagine an outlandish scenario where plastics have entirely merged with organic matter so that the two are indistinguishable from one another.
Taking form as a series of absurdist portraits, sentient still lifes and fanciful visions of inanimate objects come to life, the paintings are filled with strange amalgamations of plastic, clay, and various synthetic and organic materials. They present an odd array of characters whose nature and purpose are ambiguous, open-ended, and enigmatic. The work dabbles in the trappings of traditional portraiture and still life painting but is thoroughly removed from the narrative and allegorical inclinations that define those genres.
Much of this is the result of my experience raising two young children over the past several years and being fully immersed in the idiosyncrasies of their developing imaginations. With children every little object is met with wonder and possibility. Everything is anthropomorphized. Stories about imaginary characters erupt from nowhere only to wander and meander before fizzling away without any narrative conclusion. Over time these qualities worked their way into my own art, as did the countless number of clay sculptures, trinkets, toys, and other playthings that have amassed in my household.
The result is a more refined version of a wild scribble with googly eyes pasted on, or a pummeled piece of Playdoh with pipe-cleaner arms jammed into it. Not an attempt to emulate a child's imagination but to embrace its adventurous and exploratory nature.
About Dan Lydersen //
Dan Lydersen is a visual artist best known for his intricately detailed oil paintings that depict a surreal and darkly comedic view of the American landscape and the humans that inhabit it. Dan's work has been exhibited in galleries and museums throughout the US and abroad, including four solo exhibitions at Jack Fischer Gallery in San Francisco and a two-person exhibition at Thinkspace Gallery in Culver City, California.
In addition to painting, Dan has performed music in numerous venues across the US with instrumental group The Roots of Orchis. He has also worked as an animation designer and scenic artist for live theatre productions at Capital Stage in Sacramento and City Lights Theater in San Jose. Dan studied art at the American University of Rome and received a bachelor's degree in fine art from UC Santa Cruz in 2002. He received an MFA degree from the San Francisco Art Institute in 2007 and currently resides in Sacramento.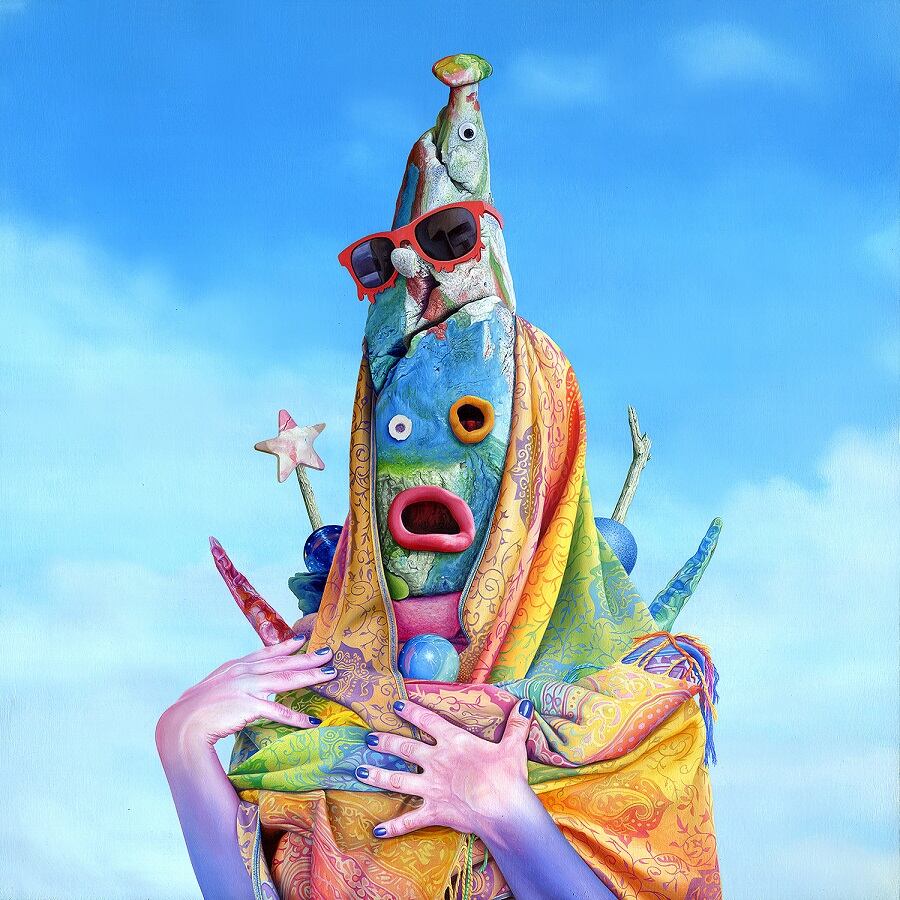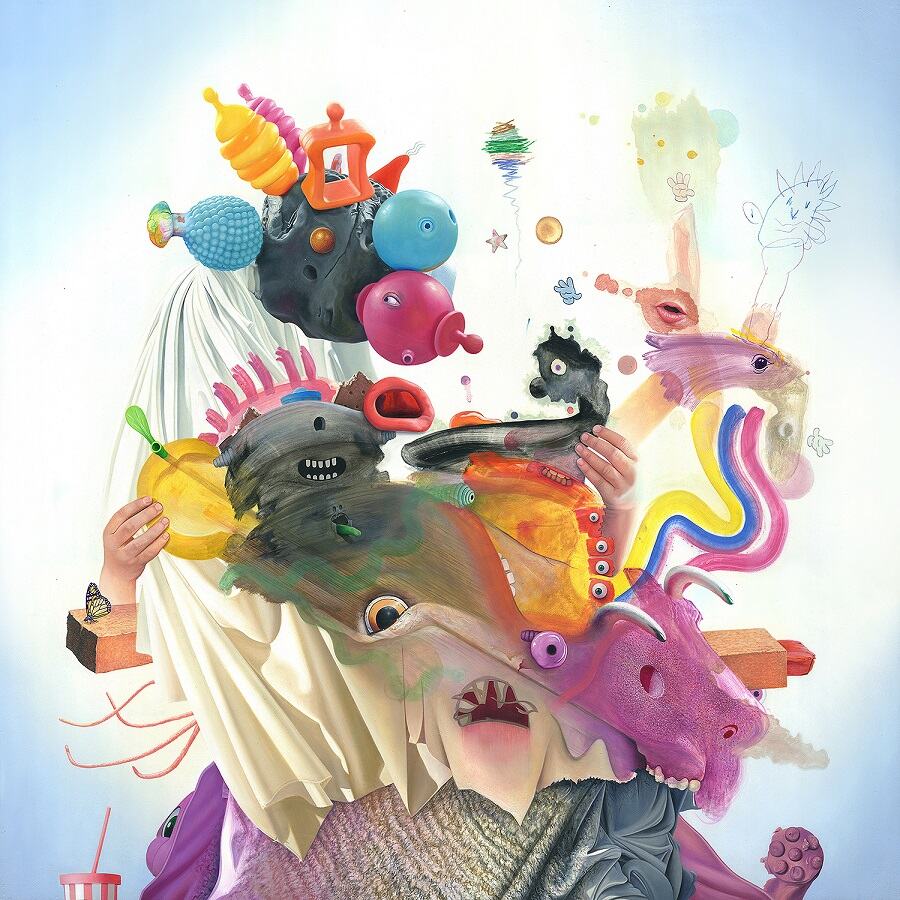 FLOYD STRICKLAND
'Super Rich Kids' from Floyd Strickland is his debut solo exhibition with our gallery and features a body of work that delves into the rich tapestry of African American culture, history, and its pivotal economic contributions. Through a collection of 12 meticulously crafted oil paintings, the exhibition artfully weaves together historical imagery and contemporary scenes to illuminate the significance of cultural and financial districts from the past.
The artwork in the show features a diverse array of black children, each depicted with their cherished possessions, offering a vivid narrative of cultural pride and individuality. These visual vignettes celebrate the enduring essence of African American culture, juxtaposed against the backdrop of historical landmarks and symbols.
Beyond aesthetics, 'Super Rich Kids' resounds with a powerful message. It underscores how African American prosperity and wealth have functioned as an agent of change, challenging oppressive systems within the broader American society. The show captures the essence of the cultural and financial districts that were pivotal in the past, showcasing their role as spaces of empowerment and resistance.
Through these evocative paintings, 'Super Rich Kids' articulates the ongoing journey of the African American community, highlighting its transformative impact on both its own heritage and the nation's narrative. This exhibition is an homage to the vibrant history and beauty of African American culture, a testament to its economic prowess, and a rallying call for recognizing the importance of preserving and nurturing cultural and financial districts.
About Floyd Strickland//
Floyd Strickland, a versatile artist based in Los Angeles, CA, offers an introspective and critical exploration of American culture, particularly through the perspectives of black and brown children. Inspired by his own childhood environment, Strickland employs realistic figures that intertwine with aspects of American cultural imagery, resulting in ethereal and figurative paintings. Strickland's artistic journey is a testament to the distinctiveness of his work. Having previously engaged in building and renovating elementary schools nationwide, he observed a troubling lack of confidence in many black and brown children—a struggle he himself experienced during his own upbringing.
To address this issue, Strickland embarked on a mission to create large-scale figurative oil paintings that depict the beauty, strength, and untapped potential within these children. Strickland's own children often serve as focal points in his artwork, reflecting his deep care and emotional connection to them. He strives to portray them as larger-than-life figures, conveying the immense love he feels for them.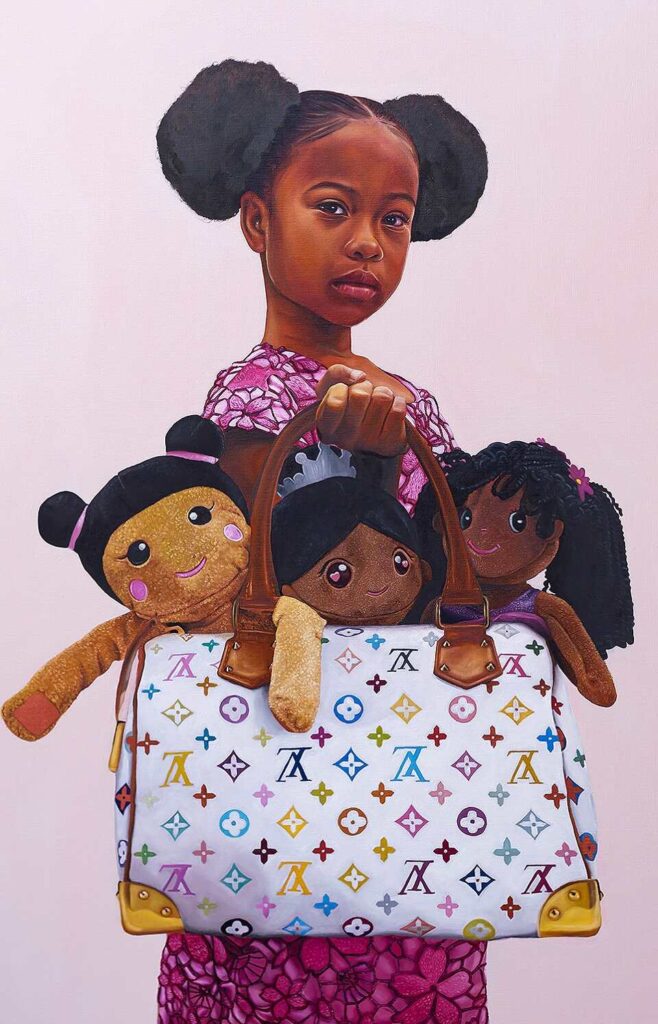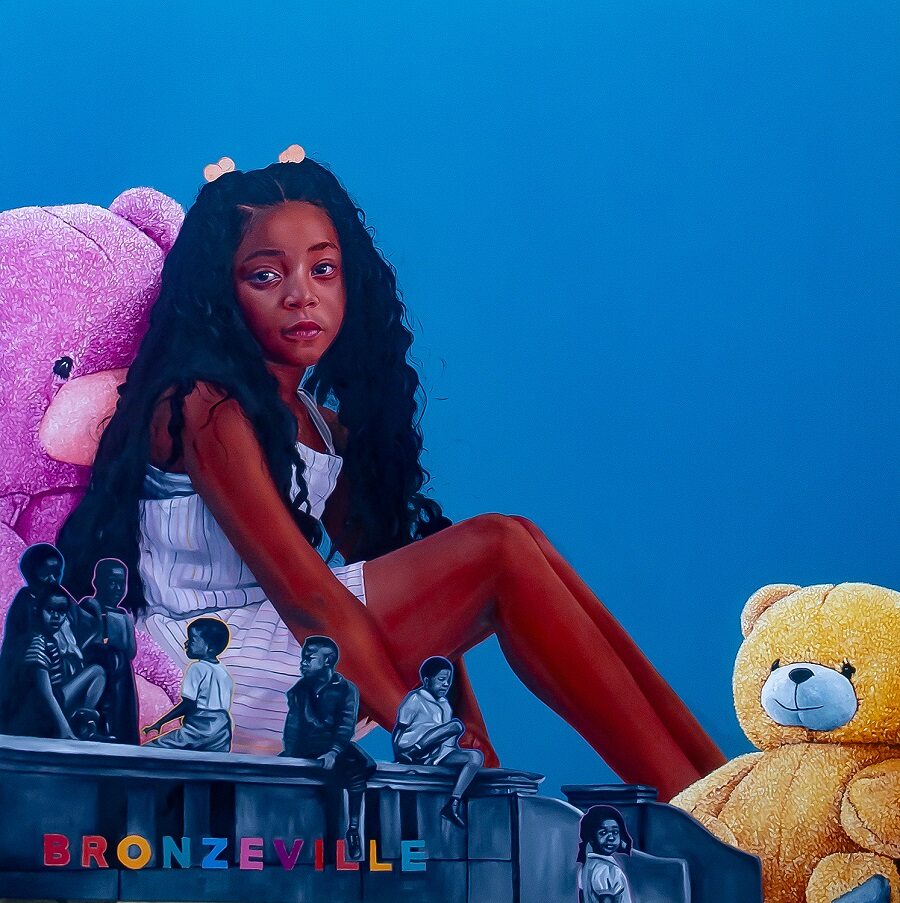 PRISCILLA S. FLORES
Where the Spirit Meets the Skin (Gallery IV)
'Where the Spirit meets the Skin' is the first solo show of Long Beach based painter Priscilla S. Flores. By drawing from memory and personal experiences with sensuality, Flores converges reality and fantasy of external and internal relationships she has with the world around her. The expression 'the spirit meets the skin' is borrowed from the song 'Living Room' by ambient band Grouper. Flores associates the expression to connecting the physical body to its spirit as presented in her work.
She modified the lyric by adding the word "Where" to specify her relationship to the space the body inhabits. That space is often depicted through a bedroom setting or oceanic landscape. The bird (a symbol for time and flight) takes the viewer to the next memory. Through various paintings and a few small graphite drawings, Flores allows the viewer to gaze into her world.
About Priscilla S. Flores //
Priscilla S. Flores (b. 1993) is a first generation Mexican-American painter. She was born in Los Angeles, CA and raised in the San Gabriel Valley. At an early age, she gained interest in narrative as she felt close to her family's stories of their southern Mexican life. Her work, often presented through self-portraiture, draws from her relationship to the body and sensuality, while embracing her Mexican upbringing and American living.
Flores' current work embraces all ranges of emotions, joy, confusion and humorous aspects of these relationships. She creates narratives based on memory and mementos representing these experiences of identity, sexuality and of the past. Her multi use of vibrant and limited palettes along with her mix of both bold and thin paint strokes, are what create these personal stories. Flores' interest in narrative painting is inspired by painters: Larry Madrigal, Jennifer Packer, Naudline Cluvie Pierre, among many others. Priscilla received a BFA in Drawing and Painting from Cal State Long Beach in 2019.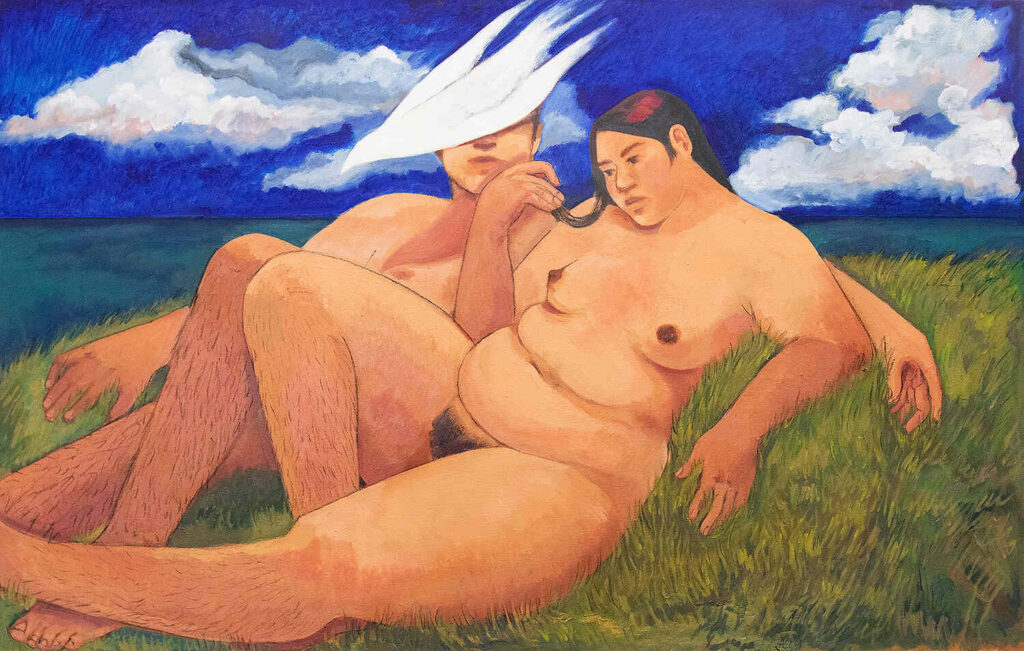 ALLISON BAMCAT
Fish Fingers (The Doghouse Gallery)
Allison Bamcat is a contemporary artist with an affinity for confectionary and phantoms. Through the use of acidic color, her paintings work to elicit feelings of her neon, nineties-childhood in Los Angeles, surrounded by sun-bleached, cheap plastic dolls and doodled-on stuffed toys. A menagerie of animals and creatures serve as avatars for the artist herself, assembling a series of surreal snapshots of her own personal journey, one of beautiful growth and also the simmer of trauma.
With her candy-coated landscapes, there is an underlying sense of unease, whether through the piercing gaze of a voyeur parrot or in the melting and sinking of her figures. The loss of innocence and a sense of calm-among-the-chaos are feelings works to depict through the use of stark, flat fields of color against her obsessively-detailed brushwork. The velvet finish of gouache matched with her love of wood and paper leave subtle textures for her images to pop off of. She works to hypnotize her audience through her dizzying use of color and detail in her current body of acryla gouache paintings.
About Allison Bamcat //
Allison Bamcat is a color-obsessed painter living in Los Angeles. Through her use of texture, expression, and vivid color, she seeks to invoke feelings of nostalgia, magic, intensity, and gravity. The creatures, props and plants in her paintings serve as guides on her personal journey. Bamcat works in Acryla gouache for her fine art painting and also creates large-scale murals throughout the US.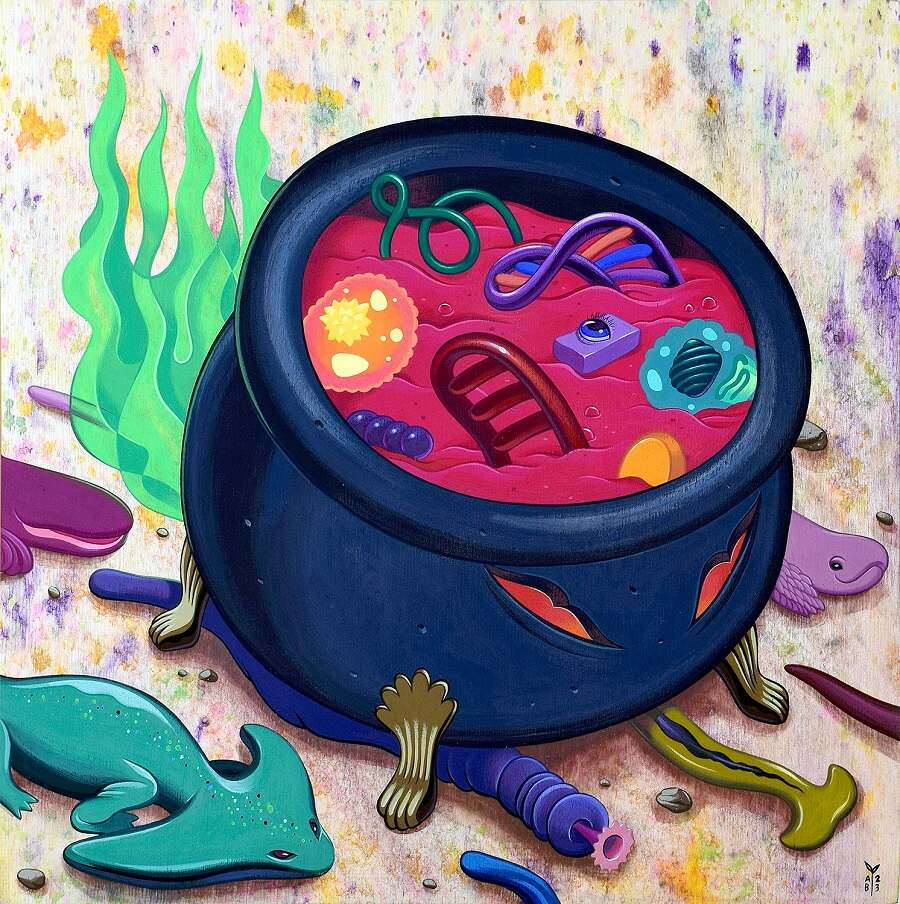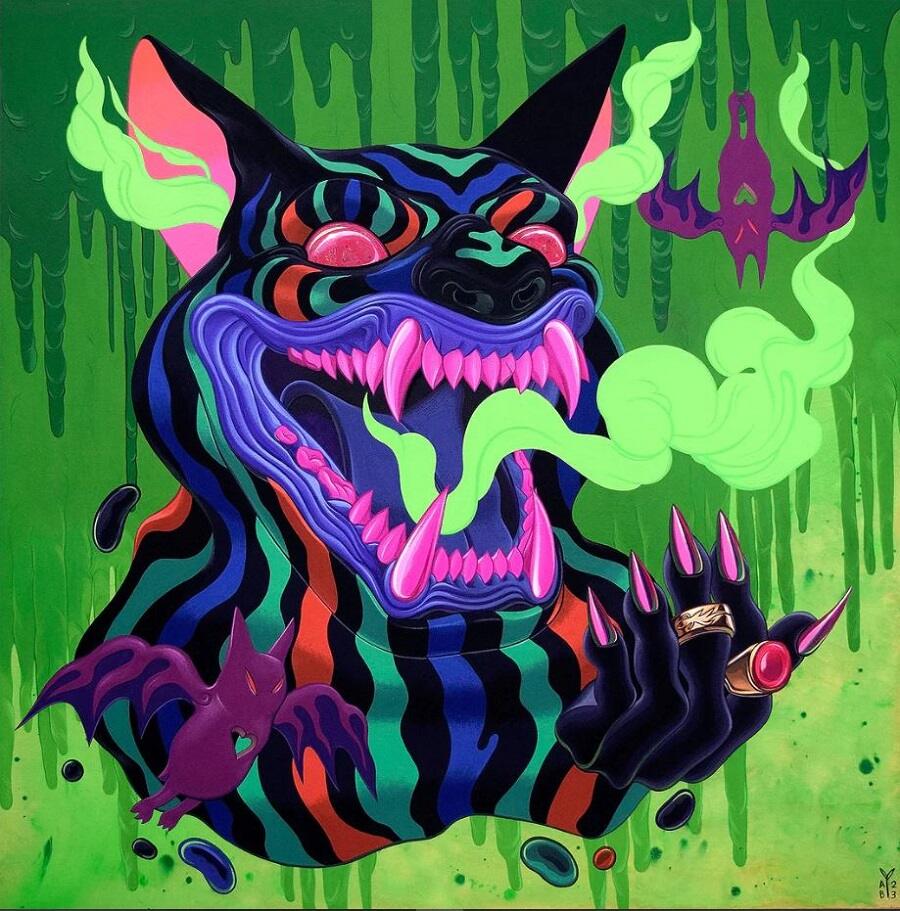 ---
Thinkspace Projects Social Media Accounts