Meeting Claudia Six and their extraordinary friends means diving into a world of snuggle skin and dreams, a place where imagination and joy reign. The artist weaves stories and characters into the complex and often draining web of reality, adding their radically tender thread to the bigger, occasionally grey picture. And the more we dive into Claudia's universe, something becomes certain: We all need cuddle friends, snuggle skin and an extra dash of fantasy and imagination to create the perfect recipe and add an extra special taste to our lives.
As I fell for Claudia's magic from the very first moment, I requested the artist themself to take us for a day to their studio. And because Claudia is understandably busy creating furry companions and friendly creatures, the trip was delegated to our dear Little Friend, who allowed us to follow him throughout the day.
Good morning, friends!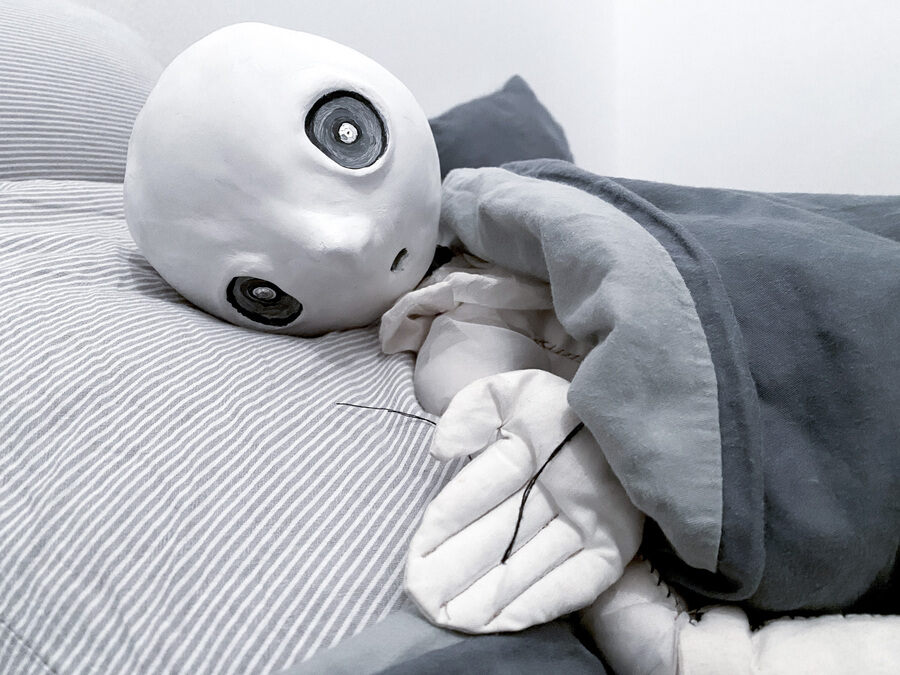 Getting up in the morning after a sleepless night is hard. But since I can't close my eyes, sleep is only a distant siren song – something I would love to experience. I've read wonderful things about dreaming. Dreaming must be fantastic. I wish puppets could dream. But what would we even dream about? Android sheep…? Anyways, I have to get up early in the morning because so much work needs to be done.
A busy day begins.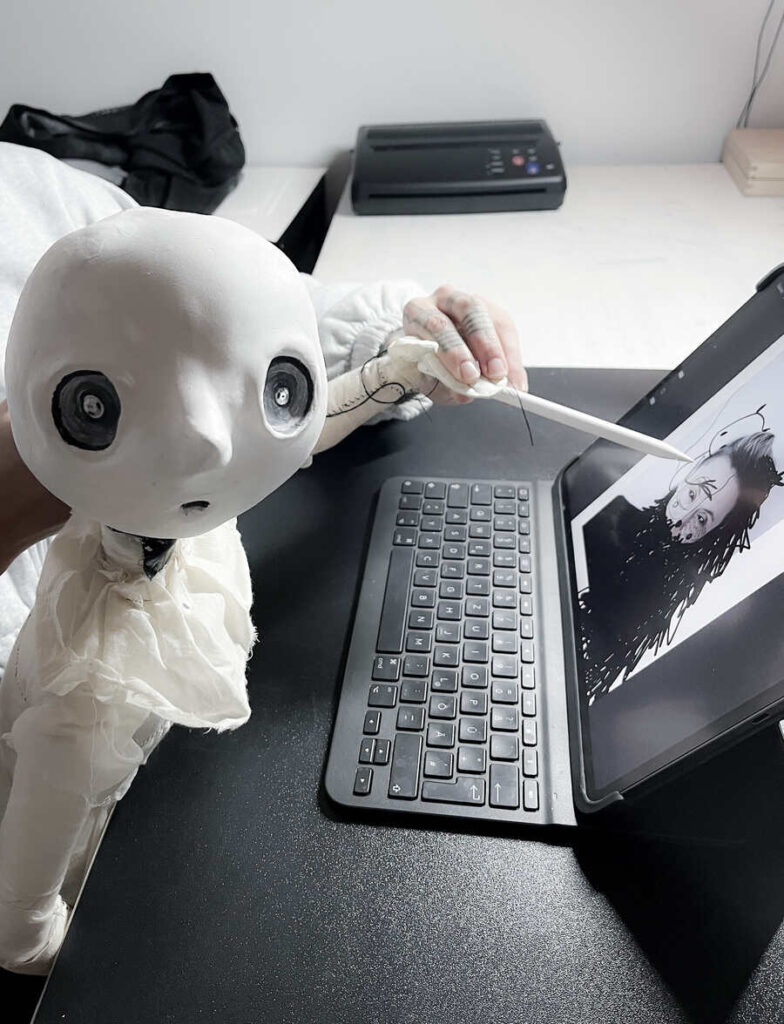 I always start my day with computer work. My maker-mother, Claudia, always receives many emails, and many ideas pop into their mind. So, I work through all of this right after getting out of bed. I love the smell of coffee in the morning. I can't drink it because I only have a fake mouth, but I can smell it, and I am kind of addicted to that smell. In the picture, you can see me drawing my maker. It's for their social media, so I understood. I am also managing their content there. I try to think about funny things, but I only know funny stuff through the internet because I rarely leave the house. So I am feeding the internet through the lens of the internet. I find that to be a fascinating thought. This is how the picture turned out. Meet my maker: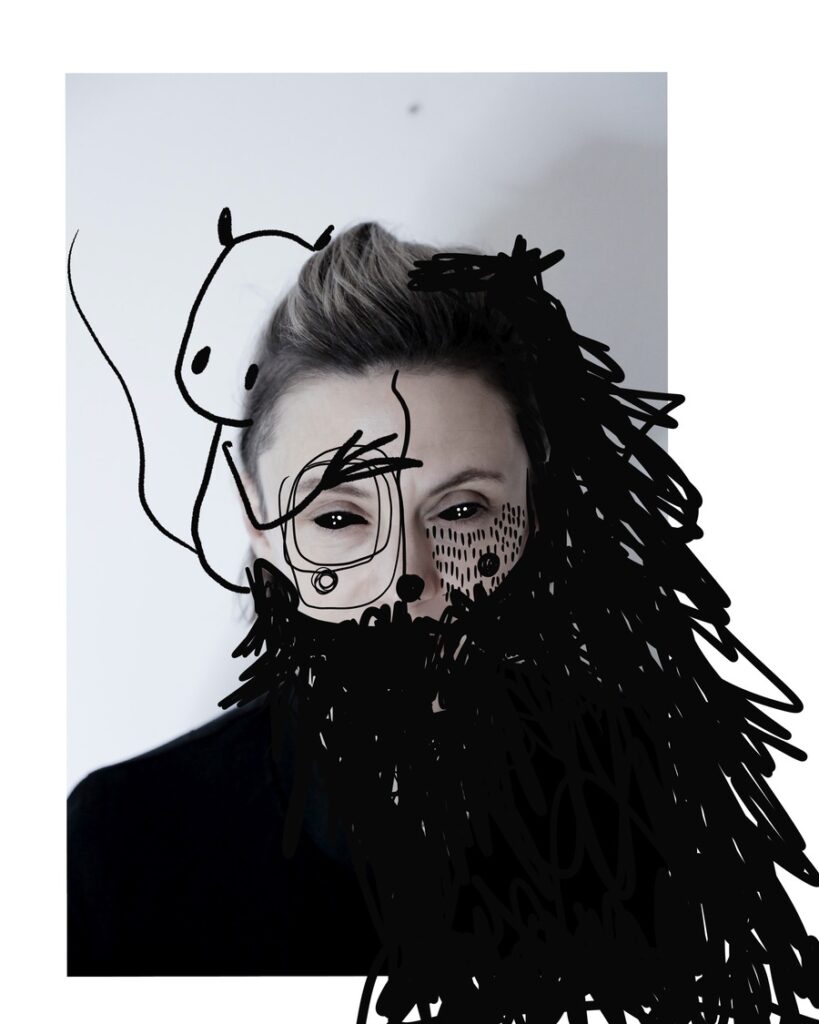 Speaking of leaving the house, sometimes I have to go to the supermarket for breakfast. My favourite thing is to meet puppies when I am outside: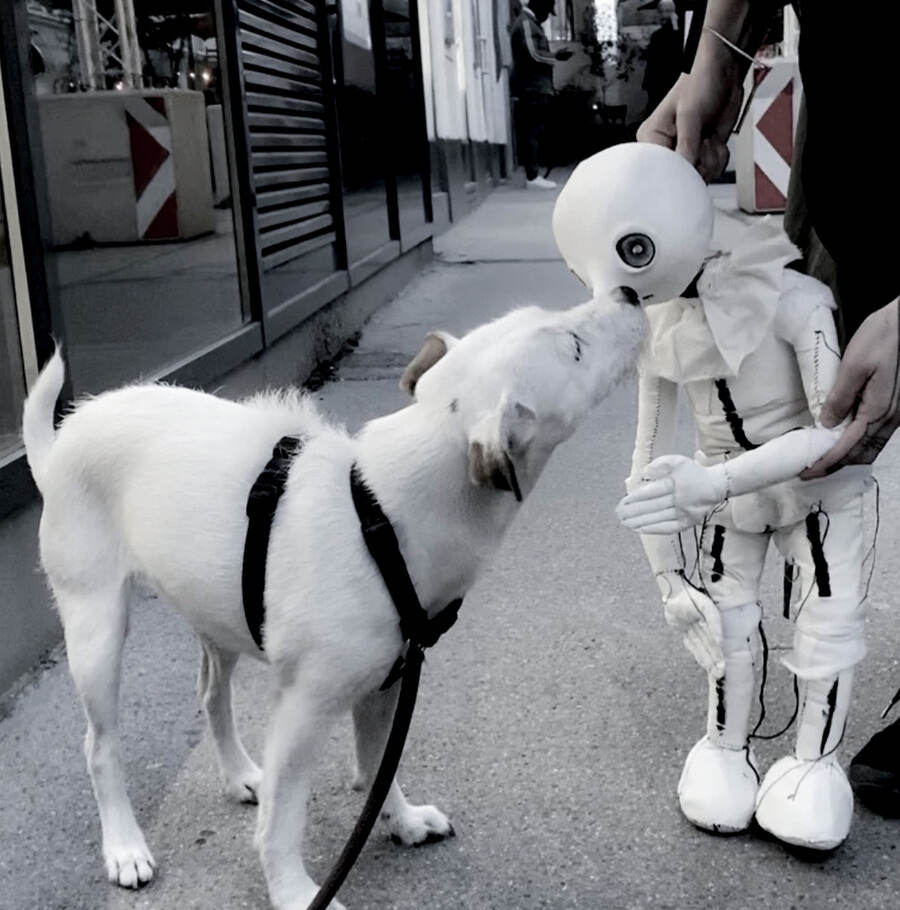 Next stop – creating!
Up next is creative work. We are working on so many different things here. I really enjoy the process of painting. Here, my mother and I are trying to integrate whale eyes into our creature painting. For me, whales are the most fascinating creatures. Sadly, I have never seen one in real life because I am never allowed to come with my mother when they are on vacation. So I am staying in the studio… because the pictures will not paint themselves, right?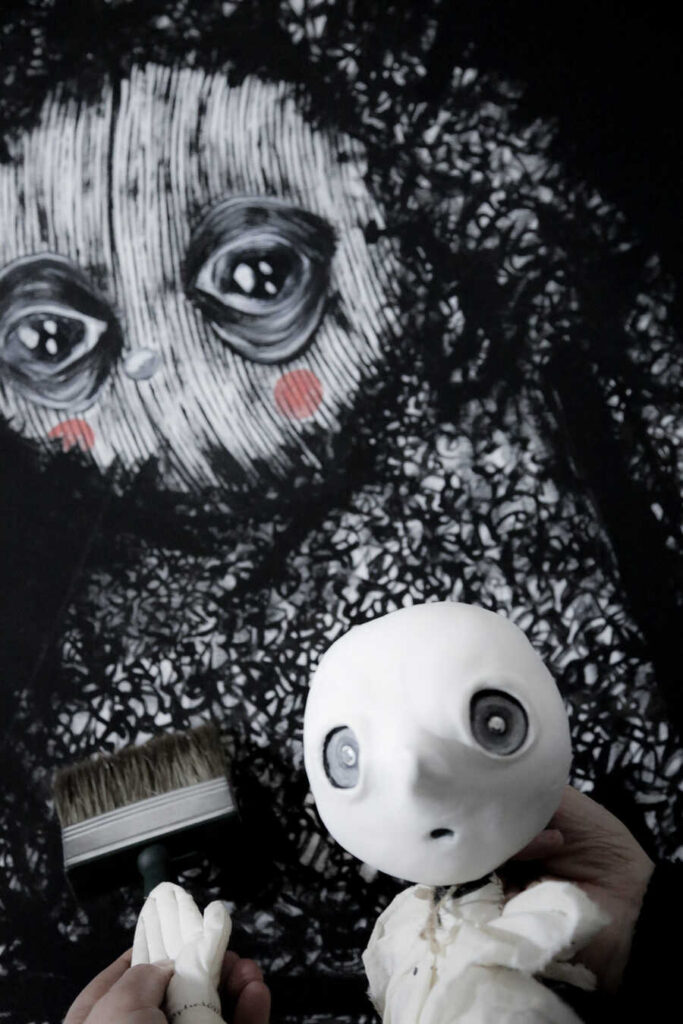 Little Friend and little puppets.
I recently had the idea to create smaller versions of myself, little puppets who can be my friends. When I started making them, the idea was born that maybe we could send them into the world – I am not too happy about the thought that they might see a whale, and I will never. So I created a virtual home, an online shop, where the little versions of myself are now waiting to travel the world and experience exciting adventures.
Snuggle skin for the world!
When the work is done, there is still time for self-reflection. Who am I? Why am I here? What are my plans for the future? What is happening to this world? Since I will exist for a really long time, I am worried about my future. One day, I will probably be alone. Will I still be an artist, then? Am I even an artist?
Oh, I forgot rule NUMBER 1: the work is never done! So, it's back to the studio for a late-night shift. We are working on something called Snuggle Skin. I'd say it's a sweater, but somehow it seems to have some sort of life on its own, like a creature to wear. We are painting and sewing them, and I have to put them into the online store. Maybe one day I will get a snuggle skin in my size, I would love that.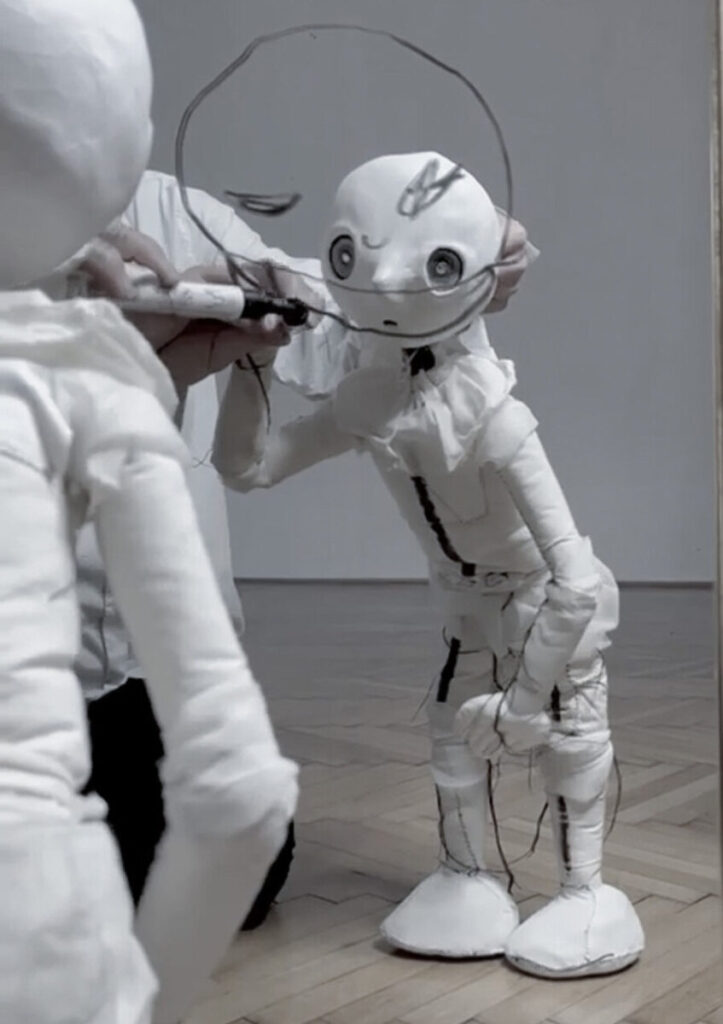 A day comes to an end…
In the evenings we watch movies. Some are good. Most are not. I wish I could close my eyes.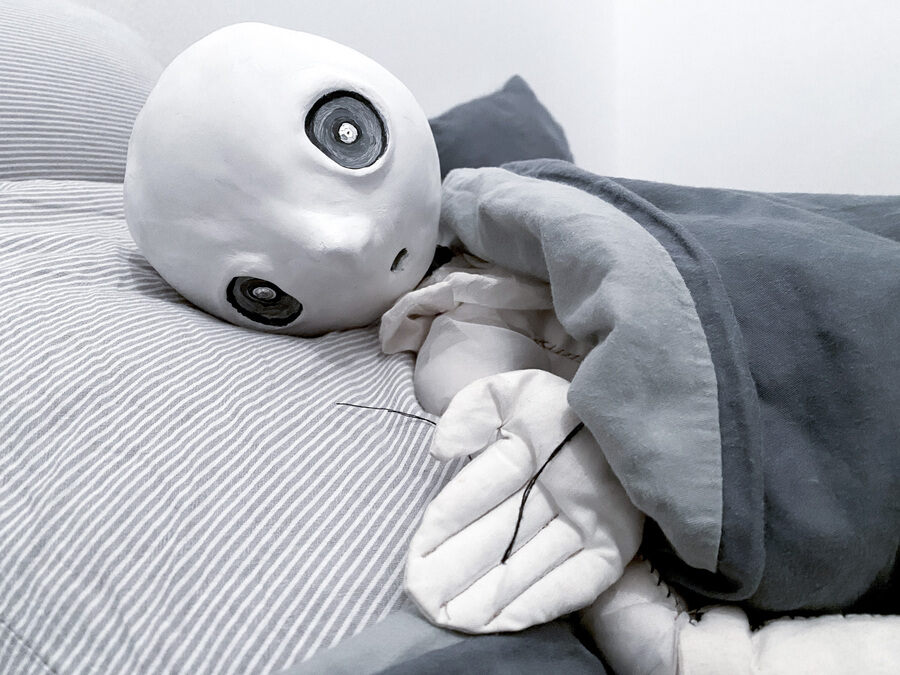 Claudia Six Social Media Accounts