With so much going on in the world, it's easy for feelings of lackluster to slowly creep over your inner spirit. If you need a burst of inspiration – let this be your sign and a reason to celebrate something that inspires your creative senses and brings joy to your most artistic self. Thinkspace Projects is kicking off the month of July with four exciting exhibitions. That's right, four all new collections of work to pique your interest and stir your mind, body and soul.
Join Thinkspace Projects this weekend for the opening receptions of RYOL aka Ryo Laksamana, Mwanel Pierre-Louis, Sentrock and group exhibition, "Growth"!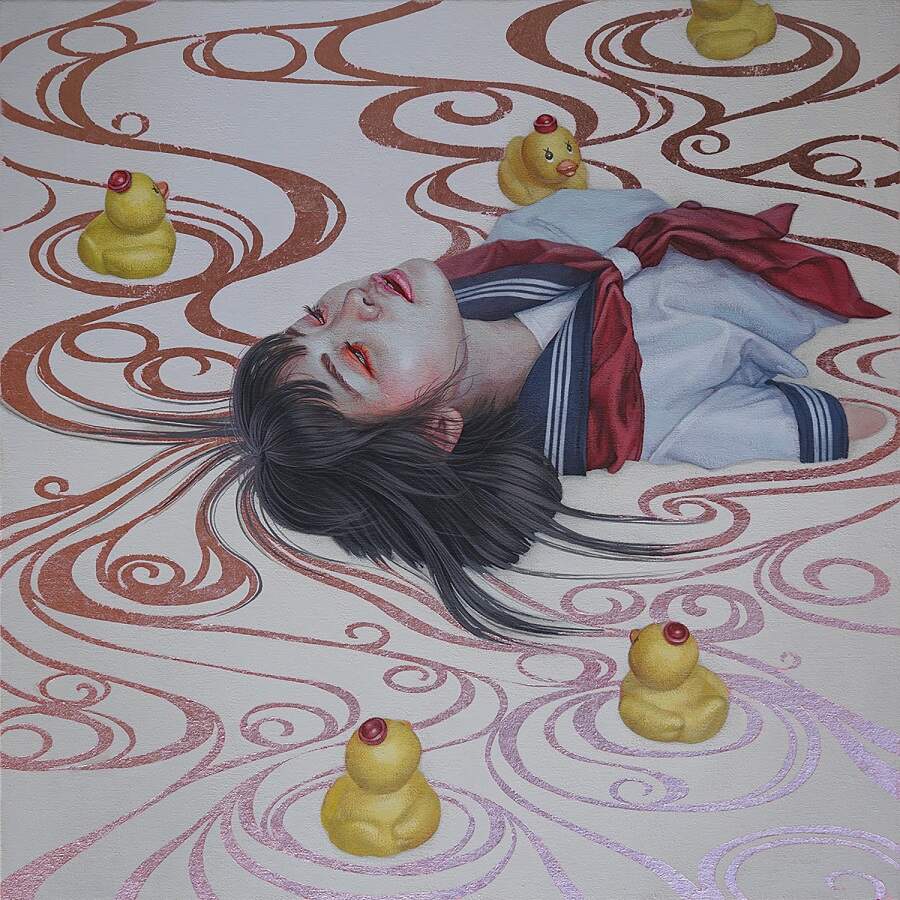 ---
RYOL | Mwanel Pierre-Louis | Sentrock | Growth
Opening Reception: Saturday, July 9, 2022 | 6-10pm
DJ + Refreshments served in new outdoor courtyard
Exhibition Dates: July 9 – July 30, 2022
Thinkspace Projects
4217 W. Jefferson Blvd. | Los Angeles, CA 90016
#310.558.3375 | Tues. – Sat. Noon to 6PM
thinkspaceprojects.com
For all inquiries please contact the gallery via email at [email protected]
If you still need more, Thinkspace Projects offers a full schedule of events, interviews and inspritation…so be sure to follow their blog Sour Harvest to stay updated on all the artsy things you love! If you're hoping to add to your collection of art, take a moment and visit their online store to view all available inventory.
Search their hashtags: #thinkspaceprojects #thinkspacegallery #thinkspacefamily
About the Gallery //
Thinkspace was founded in 2005; now in LA's thriving West Adams District, the gallery has garnered an international reputation as one of the most active and productive exponents of the New Contemporary Art Movement. Maintaining its founding commitment to the promotion and support of its artists, Thinkspace has steadily expanded its roster and diversified its projects, creating collaborative and institutional opportunities all over the world. Founded in the spirit of forging recognition for young, emerging, and lesser-known talents, the gallery is now home to artists from all over the world, ranging from the emerging, mid-career, and established.
---
Thinkspace Projects Debuts Brand New Expansion with Four Incredible Shows!
The Iconic Los Angeles Contemporary Art Gallery Celebrates Second Location With Massive Opening and July Shows //
Over the 17+ years since their conception, Thinkspace Projects has carefully and thoughtfully built up their reputation as one of the most exciting and reliable sources of New Contemporary Art in not just Los Angeles, but on a global scale as well. They have proven their curatorial prowess, lending their skills as a gallery across the county and the world. No matter how many exciting endeavors they choose to embark on, their LA gallery remains a cultural hub with new shows every month that span themes, styles, and mediums.
Now, they take commitment to the space and the Los Angeles art community and push the boundaries of the gallery quite literally, spreading down the block into a new space in addition to the existing gallery! On July 9th, Thinkspace makes their expansion official, with four simultaneous shows that juxtapose and compliment each other perfectly.
Their new space at 4207 W. Jefferson Blvd. features two floors, over 4,700 square feet of exhibition space, plus a 15,000+ square foot courtyard that connects the two spaces. This is certainly a massive undertaking, but it's one the Thinkspace team is entirely prepared for.
We were very involved and hands-on throughout the entire design and renovation process, which resulted in two beautiful new gallery spaces for us to expand our program within, not to mention one of the nicest courtyards in LA for our patrons to enjoy. If all that wasn't enough, we'll launch our residency 'The Bungalow' this fall. As we prepare to celebrate our 18th birthday, we feel we are just getting started.
Come see their new compound and explore over 8,500 square feet of exhibitions spread over two gallery spaces and their new fully landscaped 15,000 square foot courtyard that connects the two spaces along with DJ Mr. NumberOnederful, refreshments, a video installation from Michael Allen, live painting with Goopmassta, installations from Balloonski and Spenser Little, a taco stand and more, all for the opening night celebration.
---
RYOL (aka RYO LAKSAMANA), Ready Known
In Gallery One, Thinkspace Projects presents the debut U.S. solo exhibition from Indonesian visual artist RYOL (aka RYO LAKSAMANA). 'Ready Known' fills the space with paintings that reflect his dissatisfaction with reality in comparison to the world he has imagined as a kid watching childhood's cartoons. His pop surrealist artworks are skilfully done, illustrating issues in a patriarchal society, social behaviors and the fluidity of modern day gender and gender roles.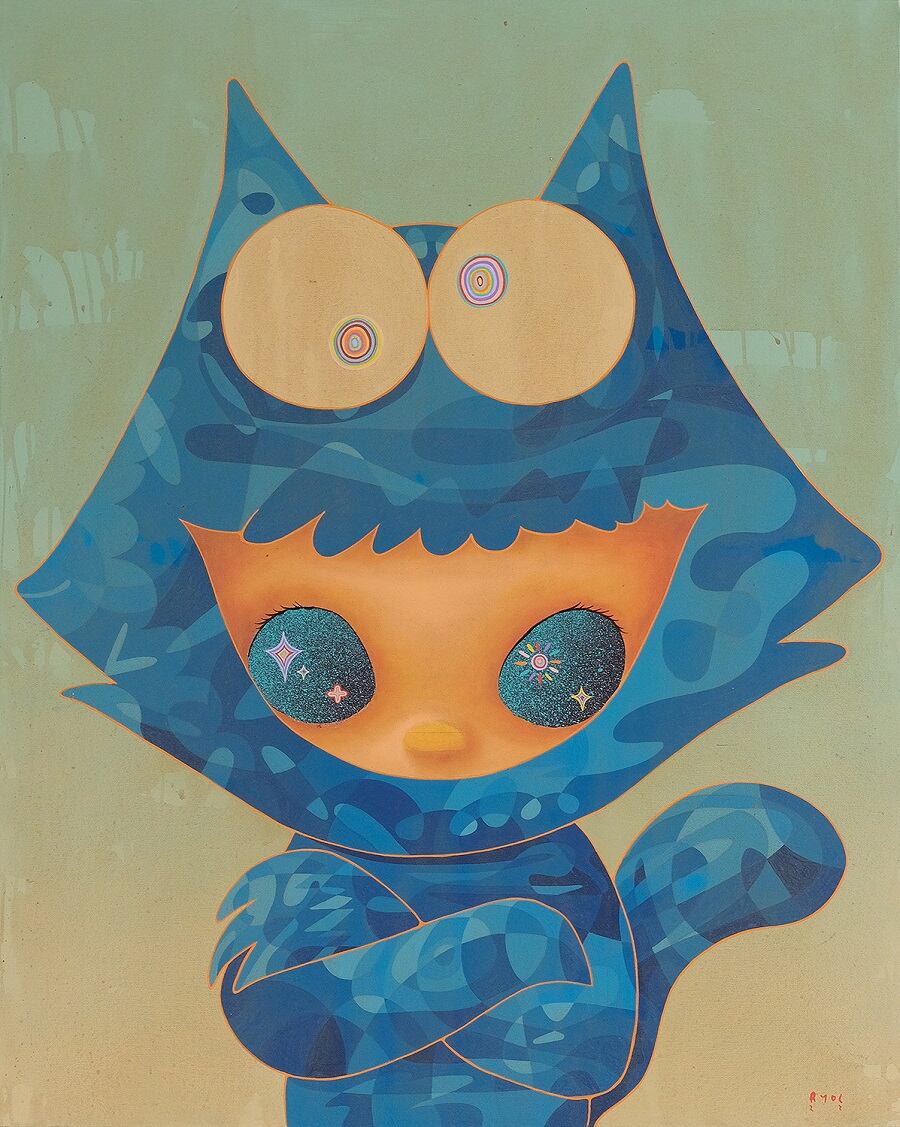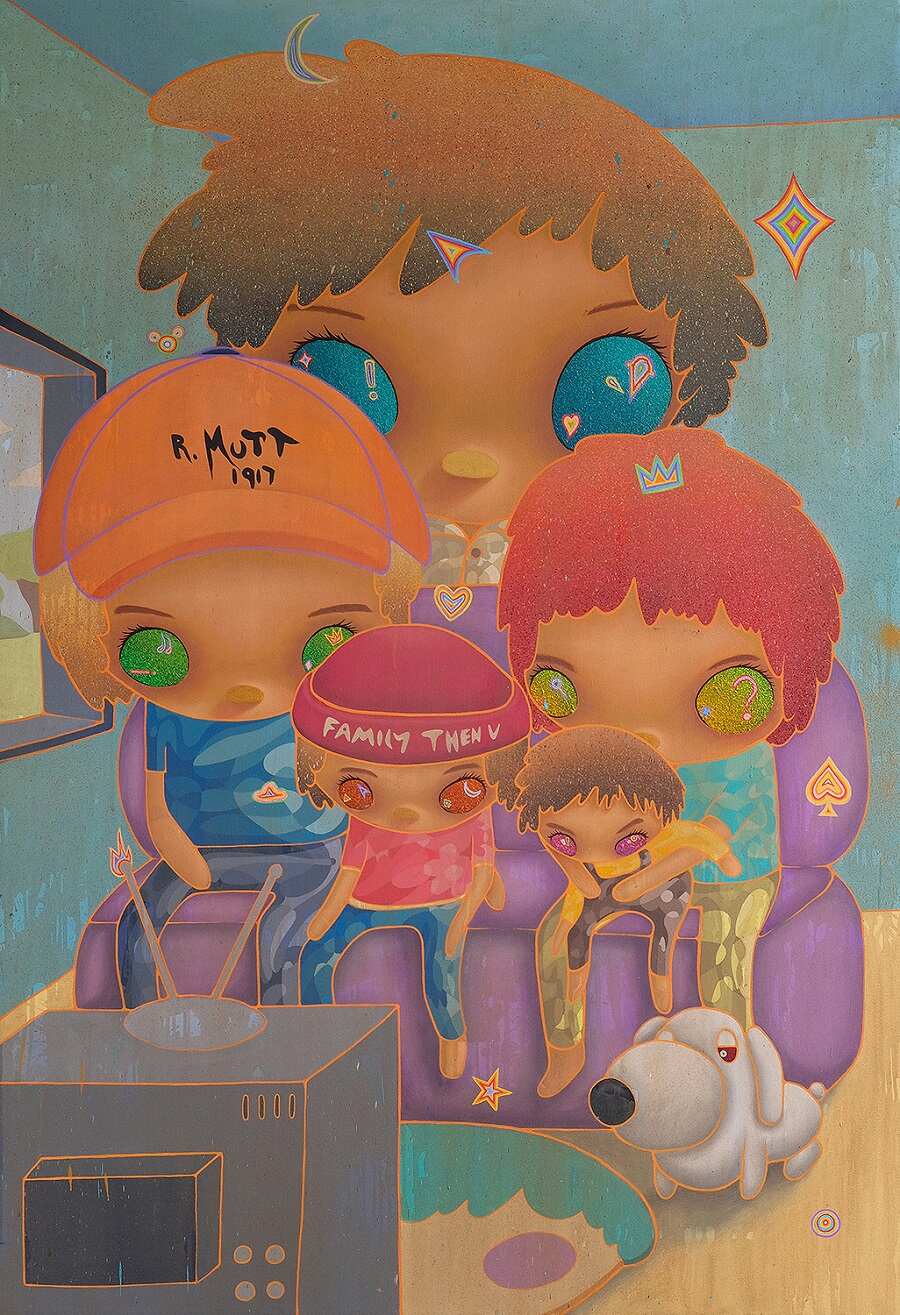 Mwanel Pierre-Louis's 'Memories and Manifesting' takes over Gallery II, rounding out the already established Thinkspace locations. With work that combines realism and abstraction in a narrative that draws from personal interactions and pop references, Mwanel explores juxtapositions of fragmented experiences and a strong emphasis on the relationship between subject and color.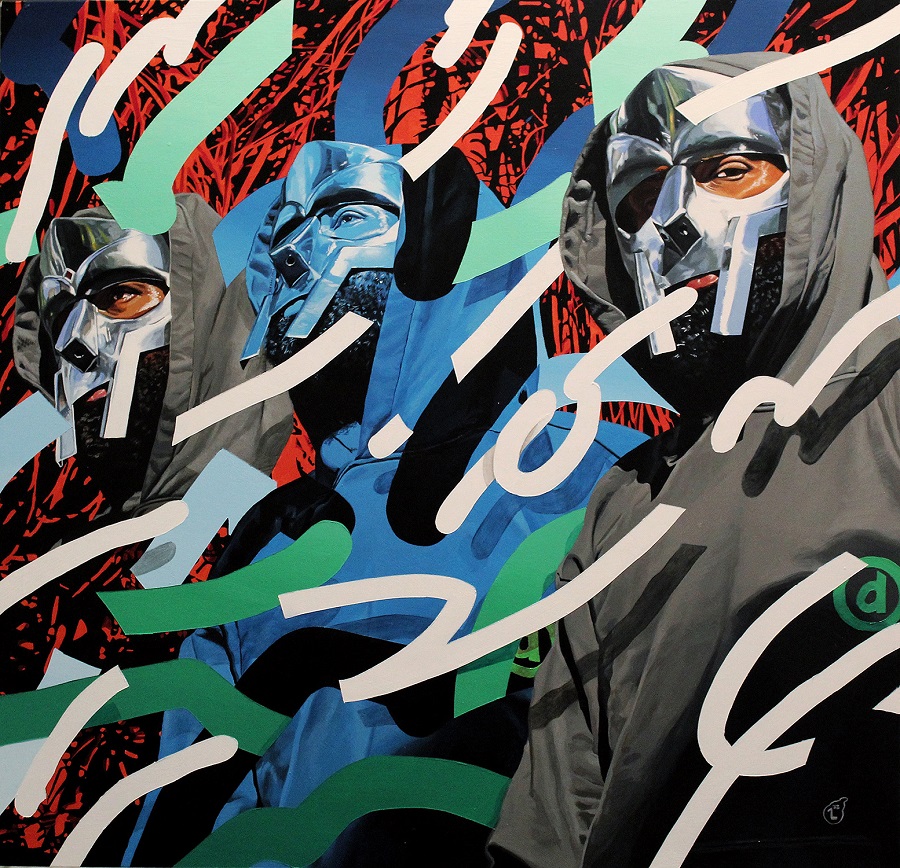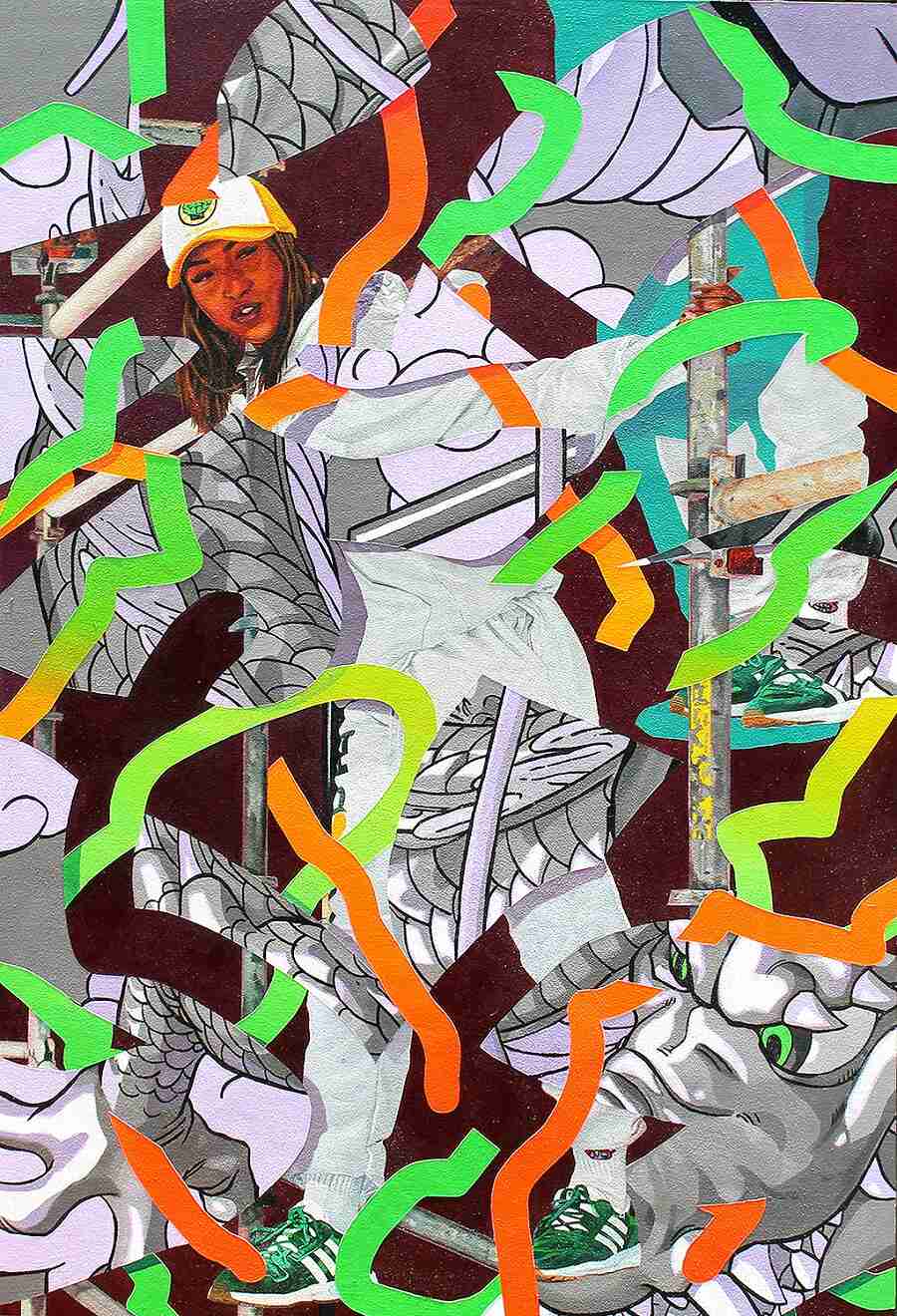 Then with just a quick walk next door, Thinkspace presents their new space with work from many more exciting artists. Gallery III, one of the new spaces, holds Sentrock's 'Crash Course,' which explores the artist's life right now as a new father living in the West Side Chicago. Sentrock uses this collection to find peace in life while everything around us is a struggle, hoping to pass that message on to the viewers. This collection contains his signature iconic bird mask in many of the pieces, representing escape.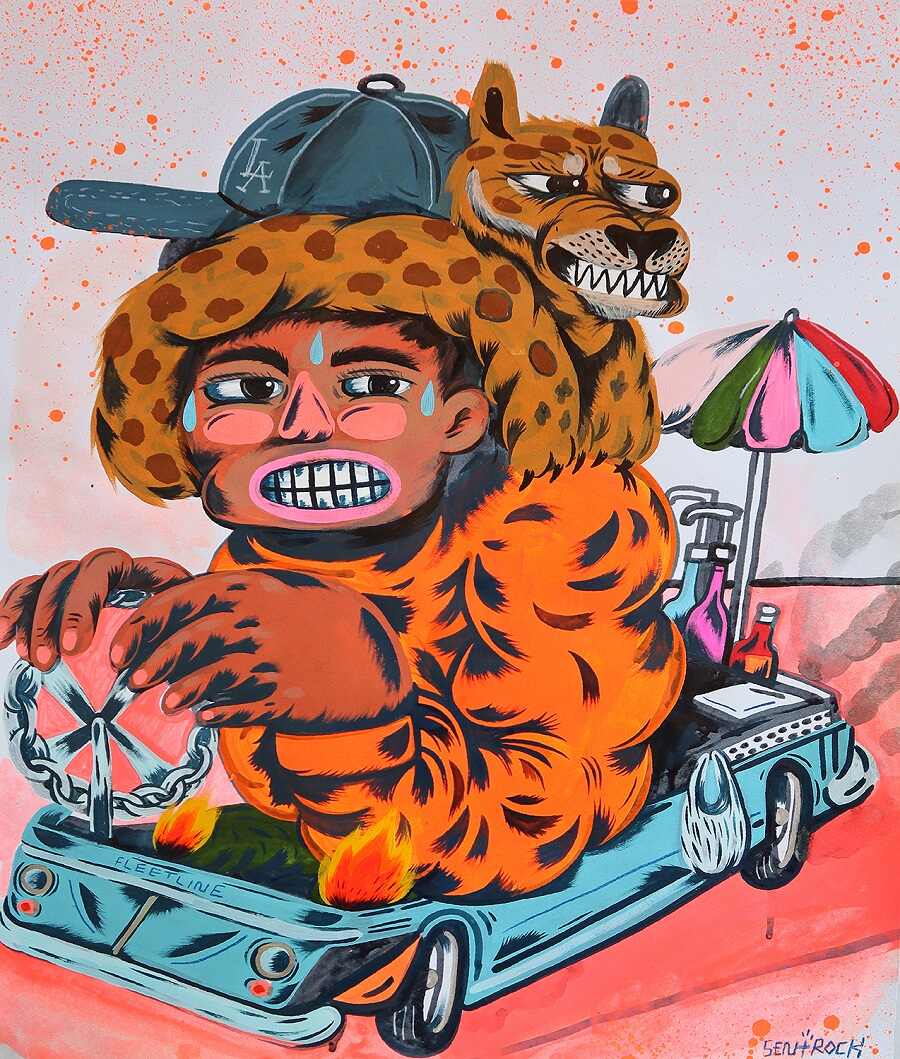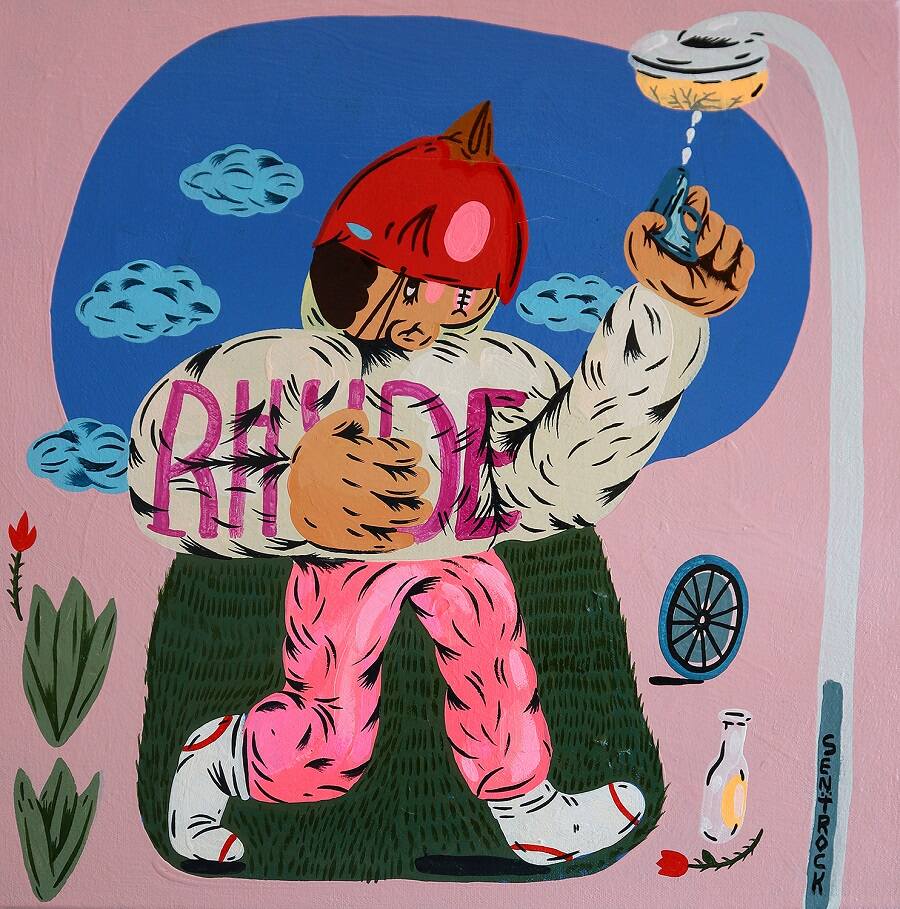 Gallery IV houses the group show GROWTH, featuring work from 15 artists that the gallery will be working closer with in the future. With each work showcased in this collection, viewers are taken on a journey not just through the new space, but through the mind of each individual and the collective. Somehow both embracing conflict and cohesion, this show represents pure potential.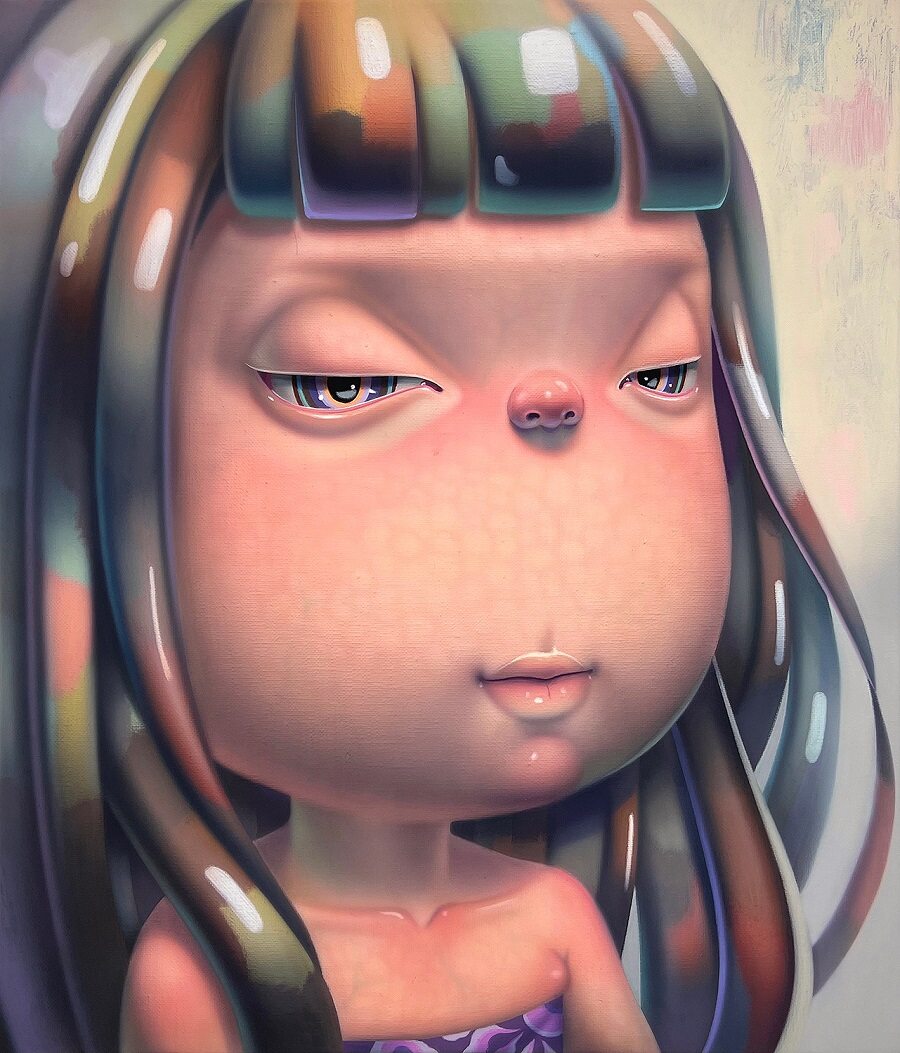 Thinkspace Projects Social Media Accounts