Dream a little dream and join Distinction Gallery as they proudly welcome the creative voice of painter and muralist Amandalynn and her whimsical new body of work, "There's No Place Like Home". Escape into the imagination of the artist as she impressively transforms wood panel with vibrant acrylic colour palettes, lavish florals, and so many divine elements of nature…all while exploring her affinity and expressions of a place she calls home.
View the entire collection by visiting Distinction Gallery's website as well for further details and purchase availability. Help them celebrate the opening reception and come along for a night of good company with the artist, open studios, live music, and drinks for sale from Last Spot by Hidden Hive!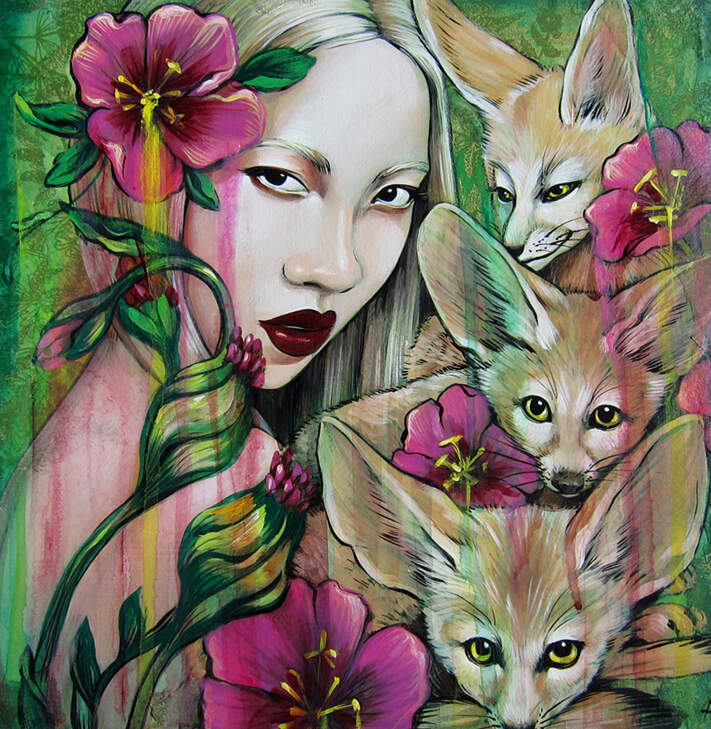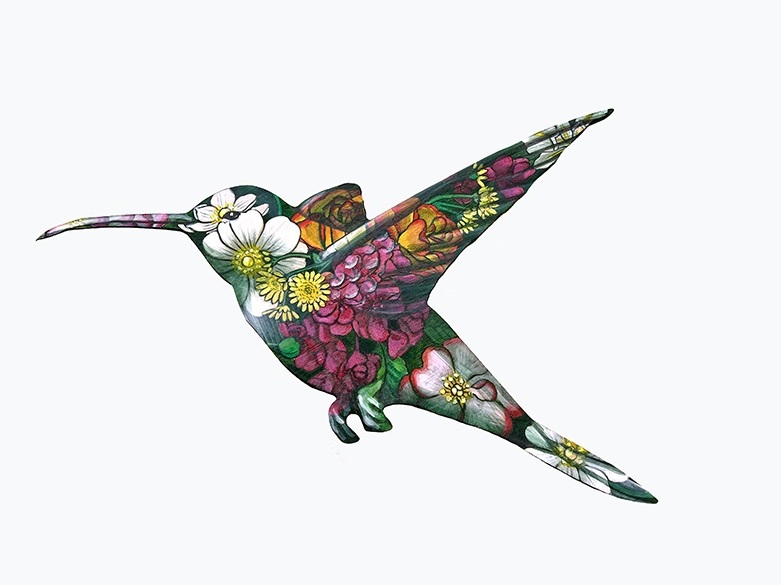 Opening Reception: Saturday, June 11, 2022 | 6-10pm
Exhibition Dates: June 11 – July 2, 2022
Distinction Gallery
317 E Grand Ave, Suite B | Escondido CA 92025
phone # 760.781.5779
---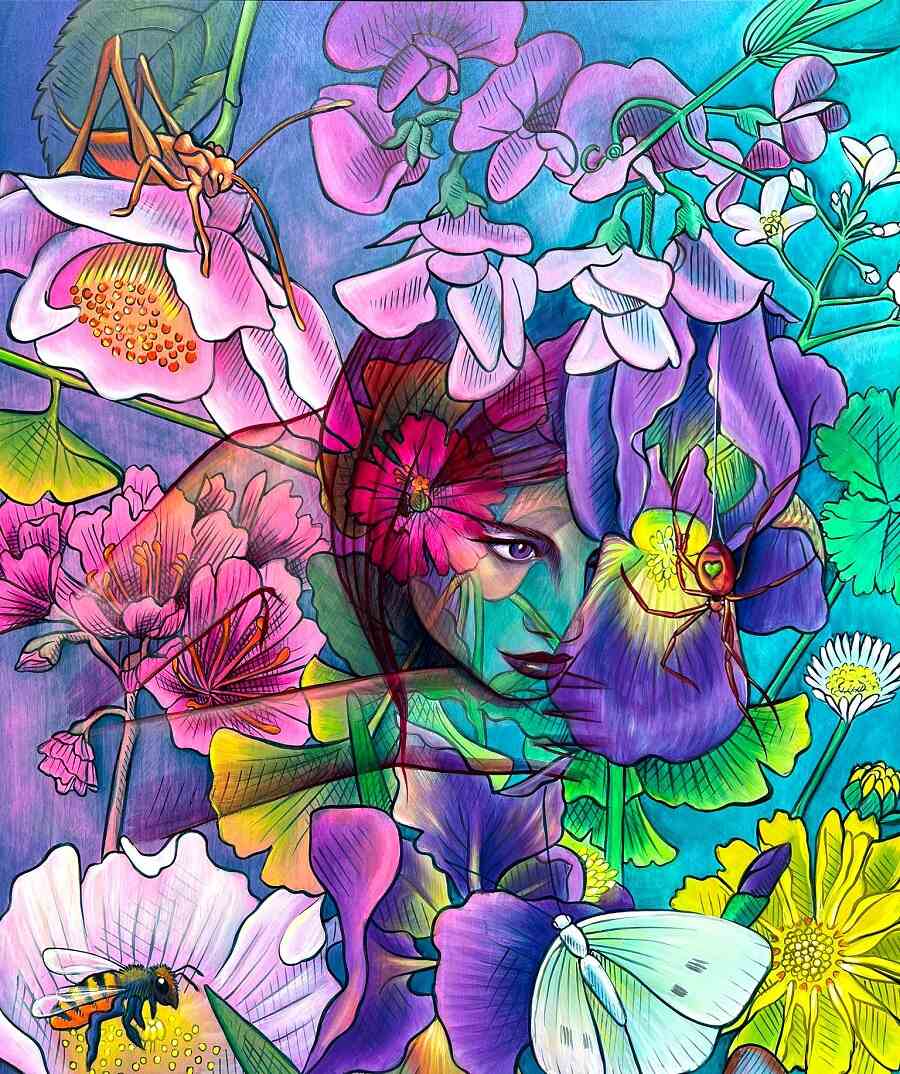 About the Artist //
As a fine artist, Amandalynn is inspired by the female form and spirit. She is passionate about her illustrative depictions of strong, seductive women, capturing an alluring invitation to each viewer through strong line work and decorative patterning. Amandalynn shows her artwork extensively throughout the world. Additionally, she is continually invited to create murals throughout the world. Amandalynn has welcomed a huge fan base through being the art director for Kaaboo Music and Art Festival. Her artworks and murals appeared throughout the festival's initial launch in Del Mar in 2015 and will again be featured in 2016 in Del Mar and additional upcoming festivals. The exposure has helped Amandalynn to further develop a strong collecting base.
Press Statement //
Distinction Gallery is thrilled to announce the opening reception of "There's No Place Like Home", a solo show by San Francisco based fine art painter and muralist Amandalynn. Amandalynn painted a 140 foot long mural on the side of our building in 2016 and we are thrilled that she will be returning to paint a mural inside our on site art bar, Last Spot by Hidden Hive. The mural unveiling will be at the opening reception on June 11th from 6-10pm.
About the Gallery //
Distinction Gallery was created in 2004 to give beginning and established collectors a venue to purchase high-quality, artwork created by highly skilled artists. Distinction has hosted over 130 exhibitions since its inception featuring mid-career and professional artists. The primary genres forwarded at Distinction are Contemporary Realism, Surrealism and Urban art with a focus on the figure. Our primary media focus is original oil and acrylic paintings; however, we occasionally display drawings and mixed media. Distinction's artwork is available for purchase online to clients around the world and most of our artists are available for commissions. Please feel free to contact us with questions.
In order to further expand our offerings to our community, we converted part of our 7,0000 arts complex to ArtHatch, a non profit organization, in 2011. ArtHatch rents exhibition and studio space to emerging artists as well as offers a free teen program. Additionally we have two escape rooms and an Art Bar (Last Spot) within our building.
Distinction Gallery Social Media Accounts
Website | Facebook | Twitter | Instagram
Amandalynn Social Media Accounts