Jessica Damsky is a magical realist painter, curator, and professor based in Portland, Oregon. She is steeped in the materiality of her practice as well as the history and conceptualism of the western art canon. Her art combines pre-modern aesthetics with post-modern intellectualism. She melds personal symbolism and self-portraiture with the tropes of Catholic visual culture, fairy tales, mythology, and nature to pierce the bubble of myopic conservatism and critique contemporary implicit anti-feminist bias in America.
Damsky is the kind of artist who bristles with excitement to use ultramarine blue made with true Lapis Lazuli. This deep blue metamorphic rock is found only in Afghanistan, is more valuable than gold, and was treasured by the Quattrocento (15th Century) European painters. She is invested and researched in the history of the material of her craft. The Quattrocento, which has captured the imagination of many for so long, is one period from which Damsky's personal style has grown. Her 15th Century brethren include Carlo Crivelli, Dieric Bouts, and Andrea Mantegna.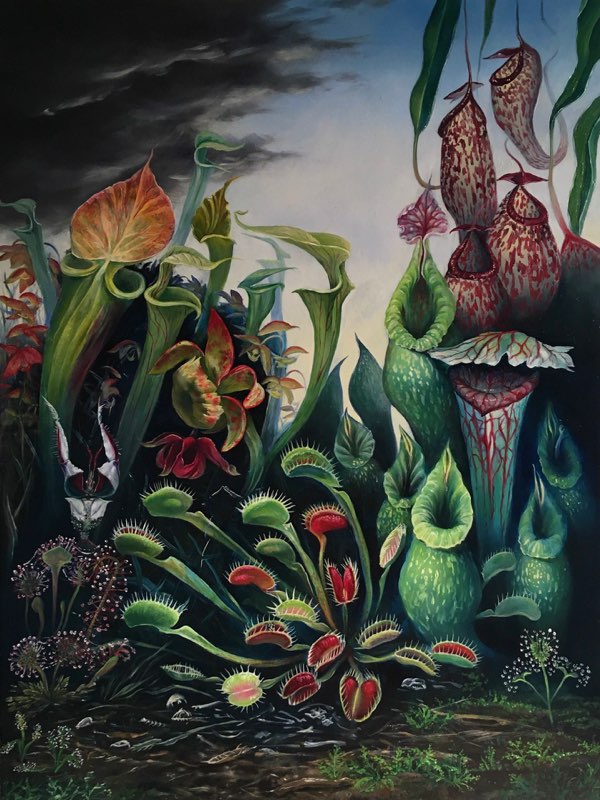 Jessica Damsky's influences span far and wide in time and range, from the Middle Ages to Greek philosophy to zoology. She is a keen observer of the natural world and grew up surrounded by the wonders of Hawaii. Her work references early naturalists like Pliny the Elder as well as medieval bestiaries. The historical dichotomy of the expressiveness of art-making embedded in institutionalized control is a truth Damsky knows from studying history. It is a truth her art aims to reveal. After the fall of the Roman Empire, the Catholic Church dictated the output of working artists (who were more comparable to craftsmen and builders than to our modern romantic notion of the impassioned visionary). Like the church that controlled artists for over 1,000 years, contemporary patriarchal American values rampant with sexism and puritanical bias permeate the country's popular imagination. Because we are saturated within these values and images, they can become invisible, like the air we breathe or the water a fish swims in. Damsky's aim is to reveal these power structures that are desperate to remain unconscious.
In her Unreliable Bestiaries series, Damsky depicts herself as a nude armless harpy, symmetrically composed like an icon. In Greek myth, the harpy is a guardian of the underworld and a tormentor of blind seers for the gods. It is a monstrous woman wind spirit who carries male explorers away like storm swells. This painting points to an insipid cultural truth. Women bear the fear of and dehumanization of one gender in a patriarchal society that defacing of the human spirit.
Throughout the Middle Ages it was considered idolatry to create realistic imagery. This is why stretched, flat and cartoonish symbols of holy figures adorn the walls of Byzantine chapels. It was not until the revolution of the painter Giotto, who reincorporated naturalism into depictions of sacred Christian paintings, that the reins of church control began to loosen their vice-like grip over art. The revelations of Giotto broke open the imaginations of artists who bore witness. This set the cornerstone for the rebirth of Greek and Roman ideals. In the transition from purposeful symbolism directed by the church to the idealistic classical naturalism glorified by the Italian Renaissance, figures occupied a mythic realm between dream symbols and nature. Damsky's paintings recapture this spirit. Her anatomy is true but not concerned with medical precision, her colours reflect and carefully consider reality but also express the ecstatic divine. 
Her still-life Carnal Garden, built-in beautiful indirect glazes over a traditionalist's imprimatura, is an impossible menagerie mirror to Eve and Adam's pre-apple paradise. Look a little closer and it is revealed all of these plants are meat-eaters. Jessica Damsky incorporates a wry and cynical wit like a seasoned satirist. She uses anger and humour and naturalism in the context of structural oppression. She offers the tool of revelation for a viewer willing to look closely.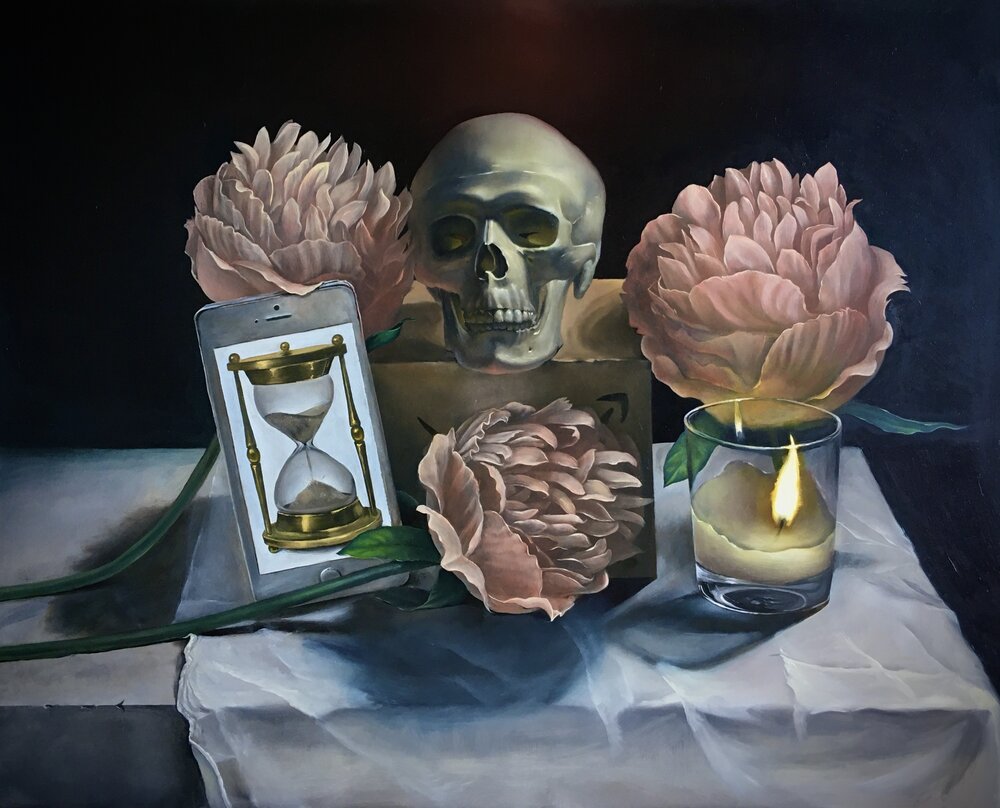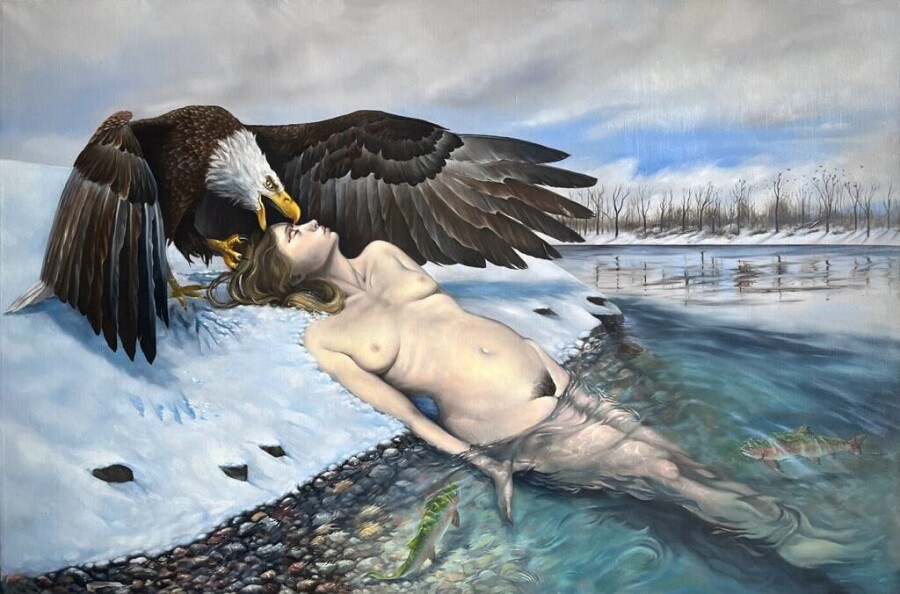 Jessica Damsky Social Media Accounts