Come away on the journey and let your imagination delve deep into the "Enchanted Lands" of Virginie Mazureau's solo exhibition at Distinction Gallery. In her newest body of work, magic blurs the lines between real and unreal, catapulting you into an artistic dreamscape where anything seems possible.
Join Distinction Gallery and ArtHatch this weekend in honour of Virginie Mazureau's "Enchanted Lands"! View the entire exhibition by visiting Distinction Gallery or pop over to their website for further details and purchase availability.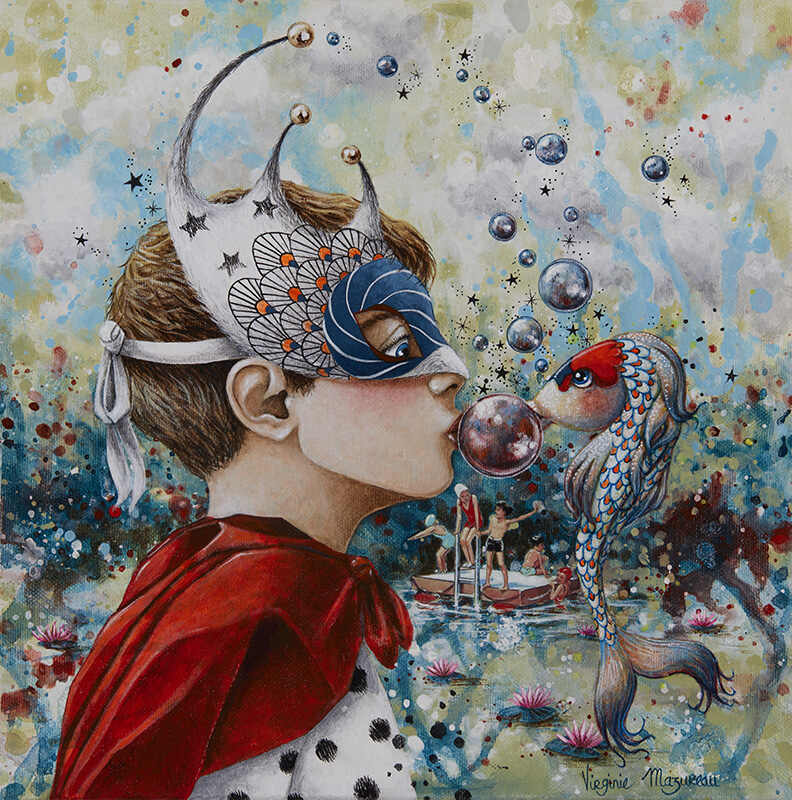 Opening Reception: Saturday, February 12, 2022 | 6-10pm
Exhibition Dates: February 12 – March 5, 2022
Artist will be in attendance. Additionally there will be live music, open studios featuring 40+ local artists, and drinks available from Last Spot.
Distinction Gallery
317 E Grand Ave Escondido | CA 92025
ArtHatch and Distinction Gallery are thrilled to announce a new solo exhibition "Enchanted Lands" of artist Virginie Mazureau. Virginie is an artist originally from France and who now resides in Carlsbad. The exhibition will feature Virginie's newest whimsical mixed media paintings.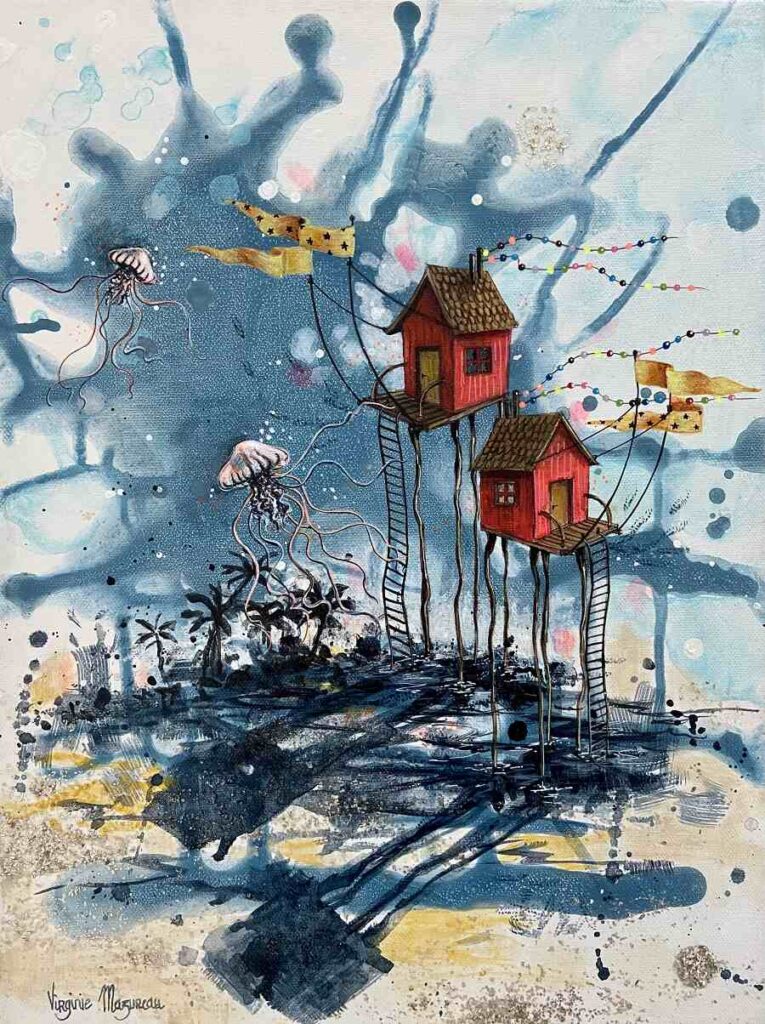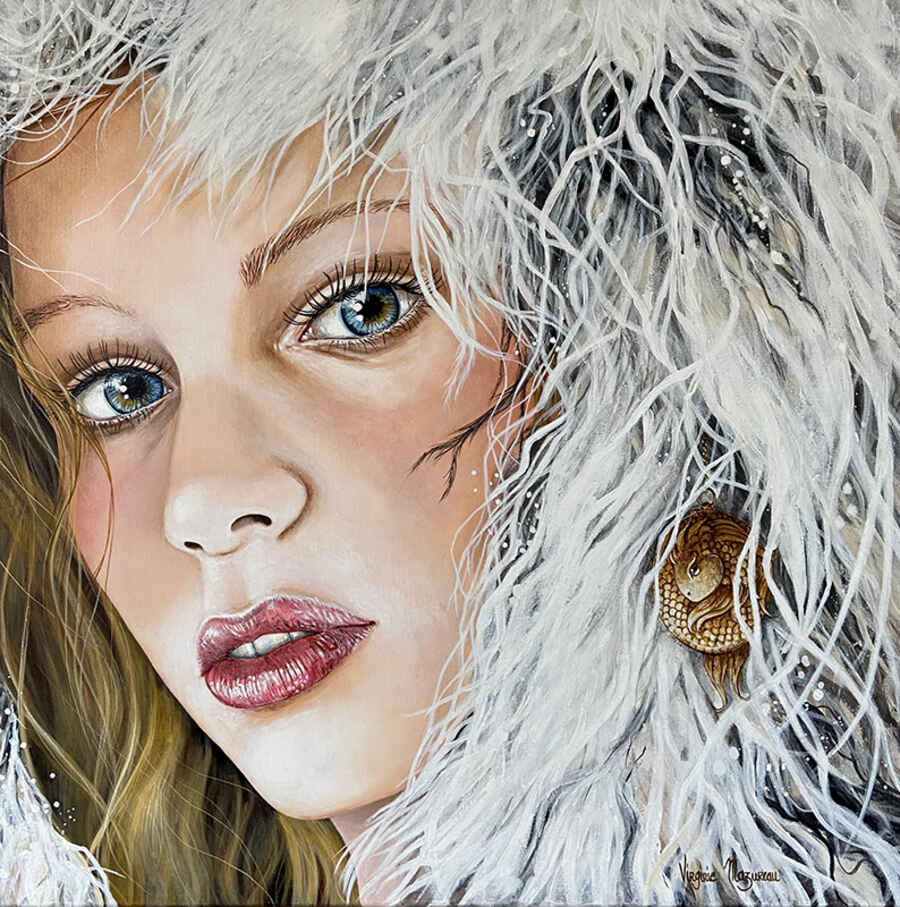 Distinction Gallery was created in 2004 to give beginning and established collectors a venue to purchase high-quality, cutting edge artwork. Distinction has hosted over 120 exhibitions since its inception featuring emerging, mid-career and veteran professional artists. The primary genres forwarded at Distinction are Contemporary Realism, Surrealism and Urban art with a focus on the figure. Our primary media focus is original oil and acrylic paintings; however, we occasionally display drawings and mixed media. Distinction's artwork is available for purchase online to clients around the world, and most of our artists are available for commissions. Please feel free to contact us with questions.

In order to further expand our offerings to our community, we converted part of our location to ArtHatch, a non profit organization. Distinction donates a generous amount to ArtHatch annually. We host opening receptions on the Second Saturday of every month featuring open studios, Stone Beer, BK Cellars Wine, live music from San Diego and Los Angeles musicians, and plenty of engaging artwork.
Distinction Gallery Social Media Accounts
Website | Facebook | Twitter | Instagram
Virginie Mazureau Social Media Accounts