If magic is what you seek then surely you'll find it with the highly anticipated opening of Jasmine Becket-Griffith's exiting "New Works" solo exhibition at Corey Helford Gallery, January 8th! One look into those big, dreamy eyes and you'll be mesmerized. So start the new year with a burst of artistic inspiration and delve into the enigmatic and poetic narratives of her incomparable creative voice.
Mark your calendars now and join Jasmine at Corey Helford Gallery in celebration of her "New Works" exhibition! Attendees not only get to meet the artist but will also receive an event exclusive "California Godiva in Gold" enamel collector's pin!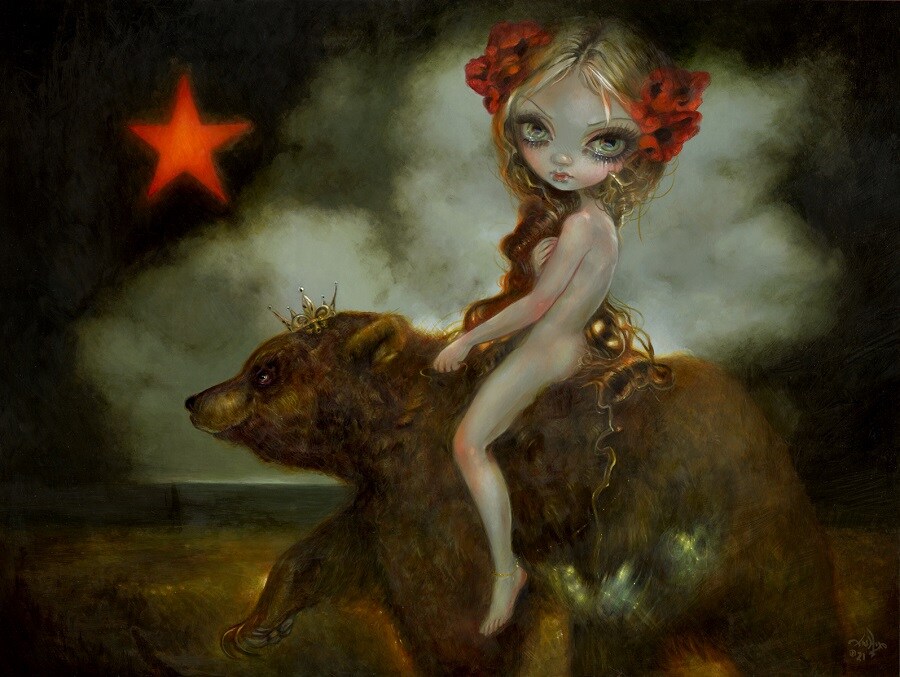 Jasmine Becket-Griffith "New Works" Solo Exhibition
Opening Reception: January 8, 2022 | 7-10pm
Corey Helford Gallery
571 S Anderson St (Enter on Willow St)
Los Angeles, CA 90033
(310) 287-2340
https://coreyhelfordgallery.com
For inquiries, contact the gallery via [email protected]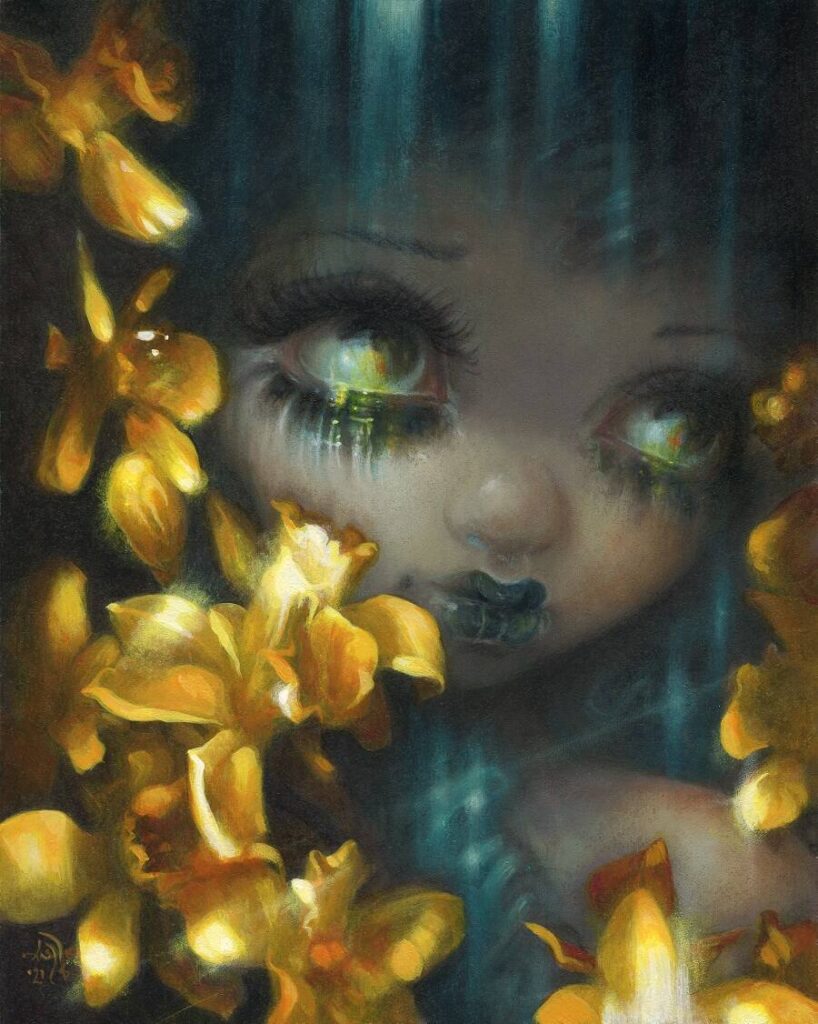 ---
Press Statement // My first post-pandemic solo show "New Works" will open at COREY HELFORD GALLERY in Los Angeles on January 8th, 2022. I will be in attendance in person for the opening (7-10pm), and the show will hang for approximately one month! Featuring several new original acrylic paintings I have created for this event over the past couple years, a slew of miniature paintings and studies, and "California Godiva in Gold" – a free Limited Edition Strangeling Pin Exclusive to attendees, this should be a spectacular event! I will be in Room Three (the same room I which had my "Allusions and Allegories" show). EVERYONE IS WELCOME!
My Patreon supporters will, of course, get additional sneak previews and advance works-in-progress. I definitely recommend signing up there if you are a serious collector or want to join in the fun as I prepare for this big event!
PIN COLLECTORS: The Event Exclusive "California Godiva in Gold" pin is a special pin I have made just for the event! Inspired by the State Flag of California, featuring my "California Godiva" cast in golden metal with hand selected enamels.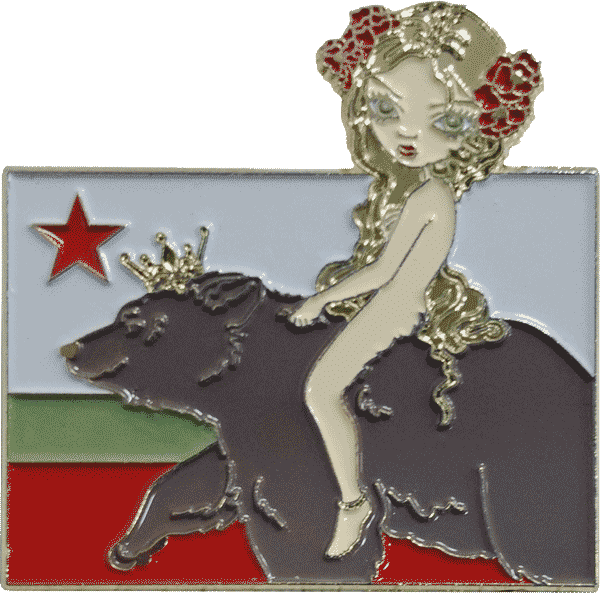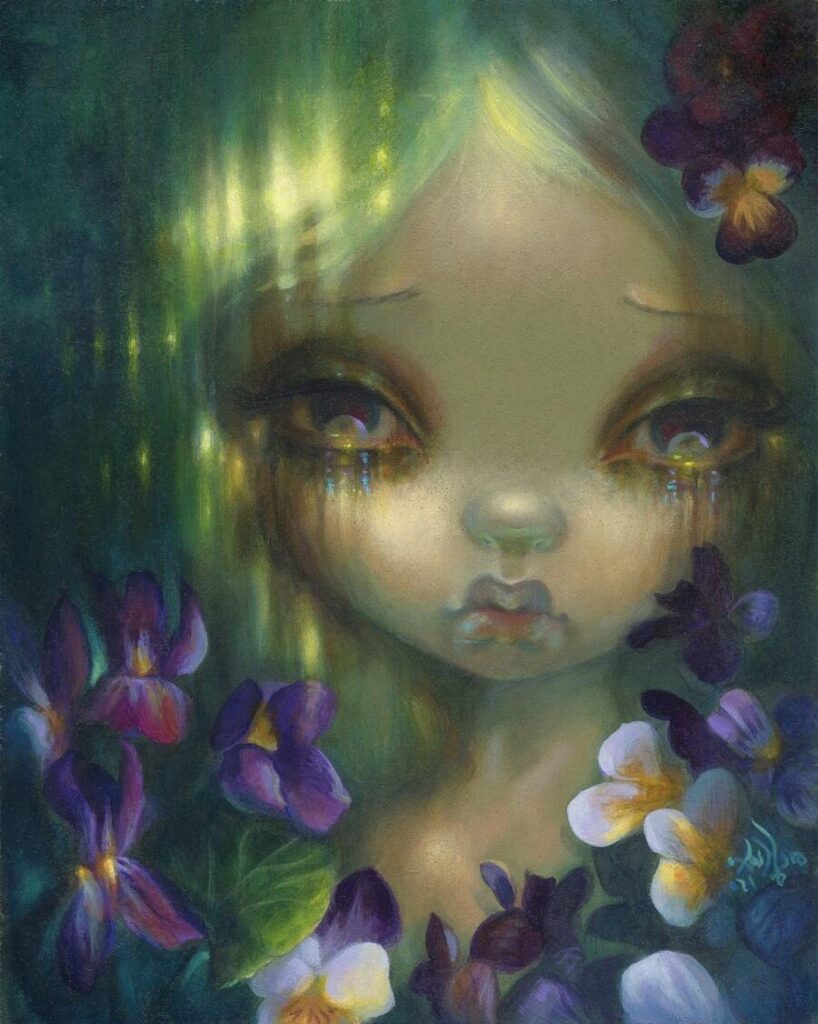 Jasmine Becket-Griffith Social Media Accounts
Website | Facebook | Twitter | Instagram
Corey Helford Social Media Accounts