Excerpt from Issue 21 (June 2018) of Beautiful Bizarre Magazine // Agnieszka Osipa launched her unique brand of wearable art following the completion of her fashion design studies at the Academy of Fine Arts in Łódź, Poland. Inspired by Slavic culture – including music and traditional clothing – plus a warrior aesthetic, Agnieszka Osipa Costumes are steeped in the darkness of Eastern European fairytales. Her headpieces, armor corsets, gowns and accessories such as gloves and garters generally adhere to strikingly monochromatic color themes such as gold, white, black and silver.
Agnieszka has worked with many photographers, musicians and artists from all over the world on variety of projects ranging from small photoshoots, hairdressing contests and performances to big music video productions.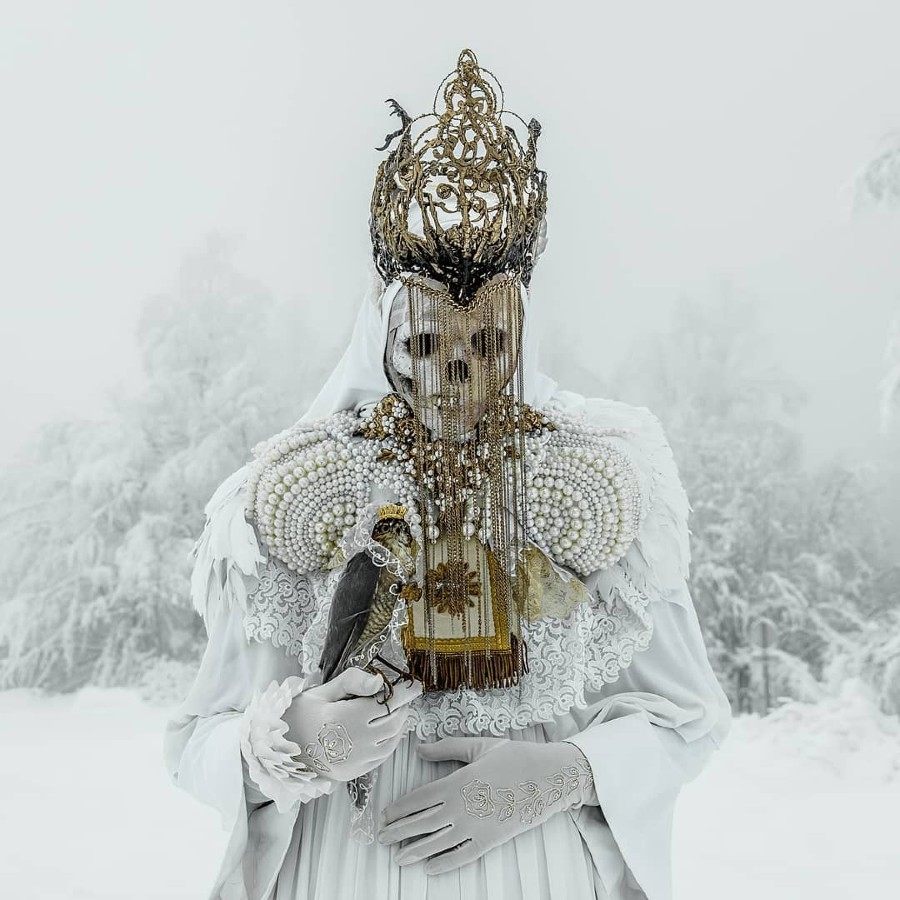 Agnieszka Osipa's over-the-top, couture-caliber garments – jewel encrusted, dripping in beads, fancifully feathered, and gilded in grand decadence – transform the wearer into a supernaturally royal being. Gazing at such holy grandiosity induces an audible gasp; we can't help but fall under their spell. In the blink of an eye, we feel compelled to bend the knee while thanking our lucky stars for the privilege of drinking in such ocular splendor.
How is Agnieszka Osipa Costumes able to summon such a heart-quickening reaction? The Polish designer's diverse array of artistically imagined vestments accented with bedazzling frippery seem like the cultural artifacts of a long-lost tribe that were far too exquisite for this mortal realm. It is her superlative approach to constructing mythic wearables – so rich in ostentatious details – that captures our wildest imaginings. Agnieszka Osipa's hand-embroidered and beaded creations – often requiring weeks to bring to fruition – truly bestow otherworldly osmosis upon the wearer.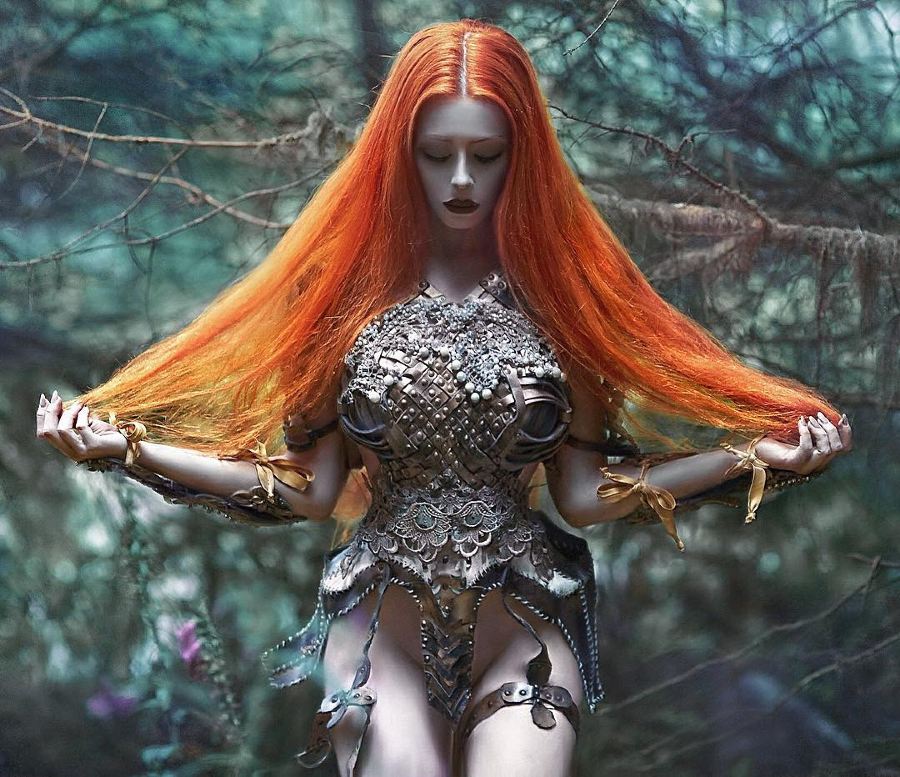 In essence, Agnieszka's breathtaking costumery delivers a visual and emotional one-two punch. The designer's highly embellished gowns, headpieces, corsetry, and outside-of-the-box adornments certainly elevate the beauty of the wearer. Just as impressively, however, they trigger an unflappable frame of mind, imbuing mere mortals with the sense that they are worthy of adulation. And that's the key to Agnieszka Osipa's avant-artsy suits of ethereal armor. We don't just recognize that glory, power, and supremacy are well within the realm of possibility. If only for one precious day, a fairytale existence truly is our reality.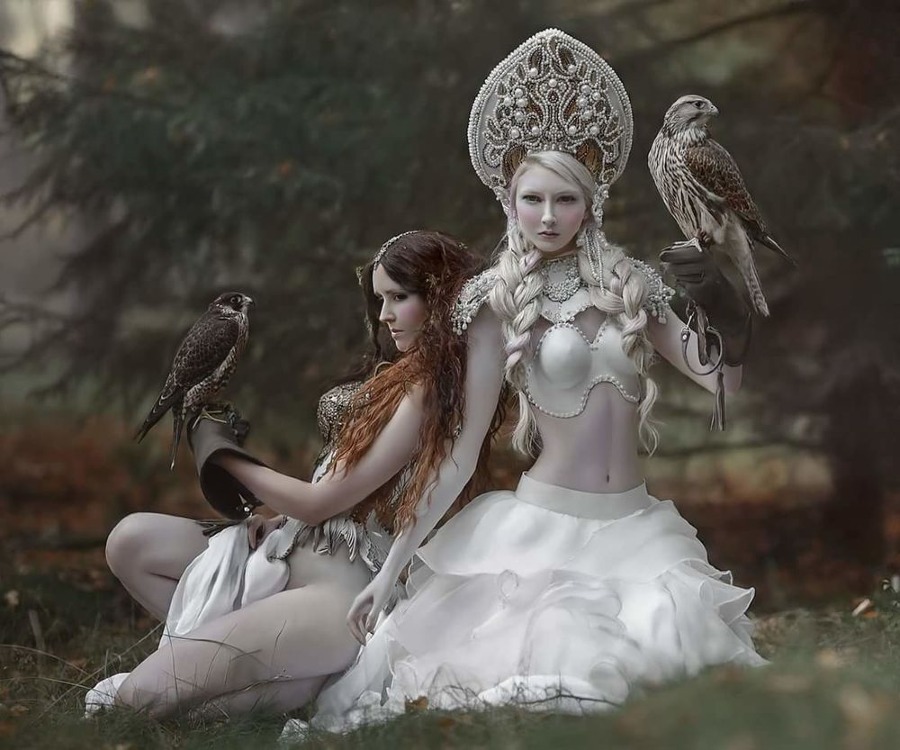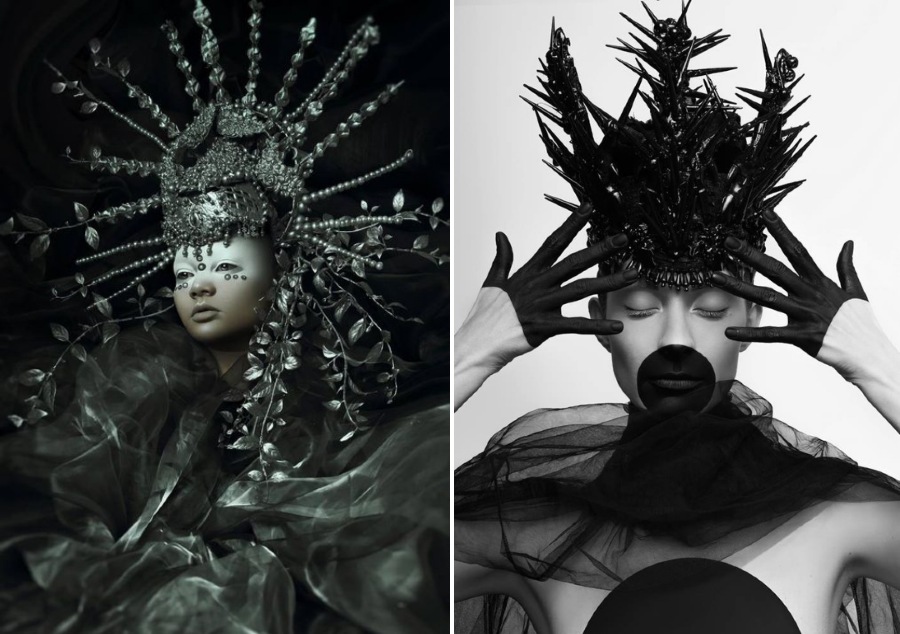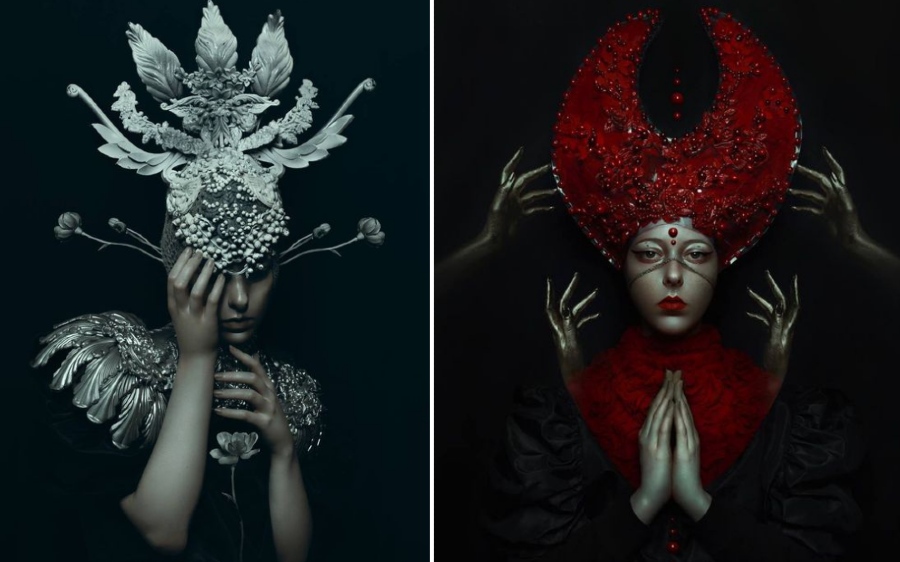 Credits: @shizukapicture, @rockagirl, @marcythemonster, @solsticeretouch, @marcin_nagraba, @agnieszka_lorek, @lalunetta, @ophelia_overdose, @wiktoria_photomodel, @_dlutowska, @klingzora, @labyrint_sveta, @muakate, @the_wigs_and_makeup_manager, @objectanddawn, @bellakotak, @scarlett.zc, @whocares_whynot, @studio.sheridansart, @miss_ophidia, @aeons.of.silence, @mothmeister, @pamela_is_dead, @annakarinkarlssonofficial, @avine_, @bcompleted, @pbisia model, @les_ateliers_barbara_gunia, @theresafractale, @wiktoria_photomodel, @lorysunartistry
Agnieszka Osipa Social Media Accounts