MerkAveli sends a hearty huzzah to the many creatives who possess enough fortitude to follow the letter of the art world law. It's hardly child's play. To make career magic happen, it's essential to follow the rules. Staying in the proper lane and strategically molding your visual output to appease the right gatekeepers 
……. i s a c t u a l l y
……. a b u n c h o f
……. c r a z y t a l k.
MerkAveli is living proof that it doesn't have to be that way. Not by a long shot. The Boston-based painter's art moniker offers the first indication that he marches to the tune of inner validation and self-empowerment. The MerkAveli name acknowledges Renaissance-era philosopher/political author Niccolò Machiavelli and contemporary poet/rapper Tupac Shakur.
Speaking of which… remember that time when Niccolò said:
That sentiment was conveyed roughly five hundred twenty-something years ago, so… yeah… memories get rusty.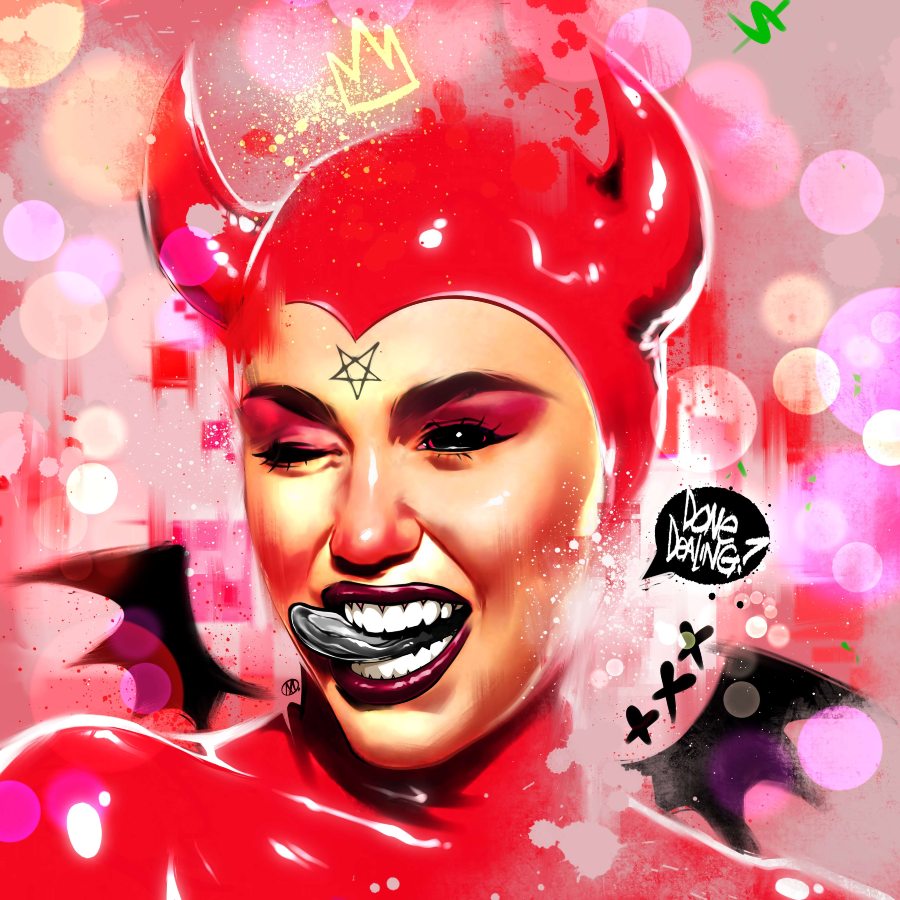 Maybe this next quote will ring a bell since it surfaced in the twentieth century. Tupac, who – by the way – was such a fan of the aforementioned Italian gent that he took on the alternative stage name of Makaveli, asserted:
Stir up the philosophical essence of these two quotes and what do you get? A good sense of what ignites MerkAveli's spirit.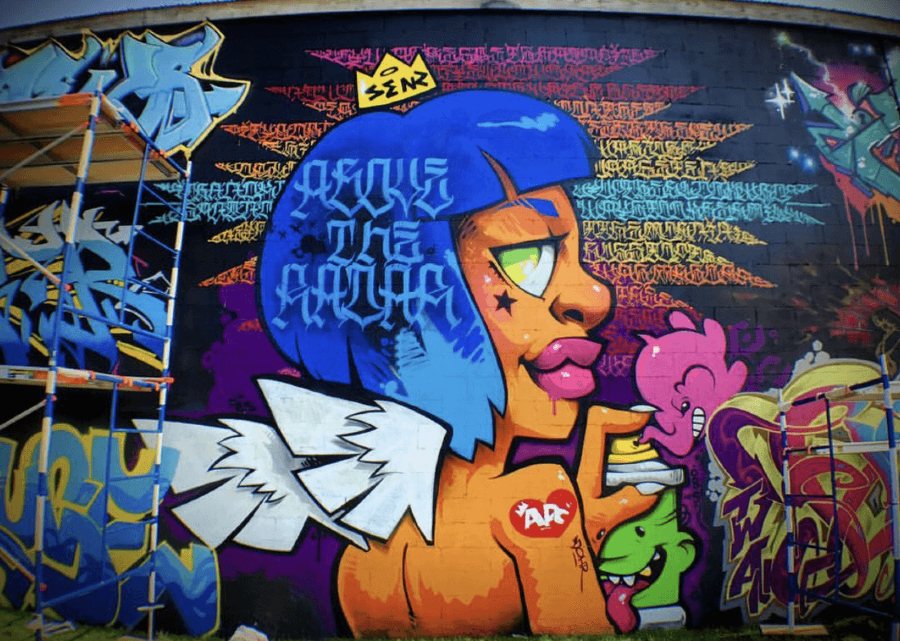 One day, he contemplated why he should follow an amorphous set of rules established by the art powers that be. By adhering to those head-scratching expectations, he realized that he could potentially stunt his creative growth or even throw the trajectory of his career and life off course. He thought about the power of a "NO", which is merely just a stranger's entirely subjective opinion. MerkaVeli also contemplated how some of the most debilitating rejections can be doled out by individuals who have no real insight into the things that truly charge one's creative process.
That inspired the multi-faceted mixed media artist – who regularly vacillates between creating large-scale murals, graffiti-inspired art, and digital paintings – to make a commitment to himself. Aside from being devoted to his family, art was – and still IS – his heartbeat. The tragic passing of his young twin cousins only solidified his determination to avoid squandering his talent. By taking full charge of his own artistic fulfillment, he would ensure his personal happiness.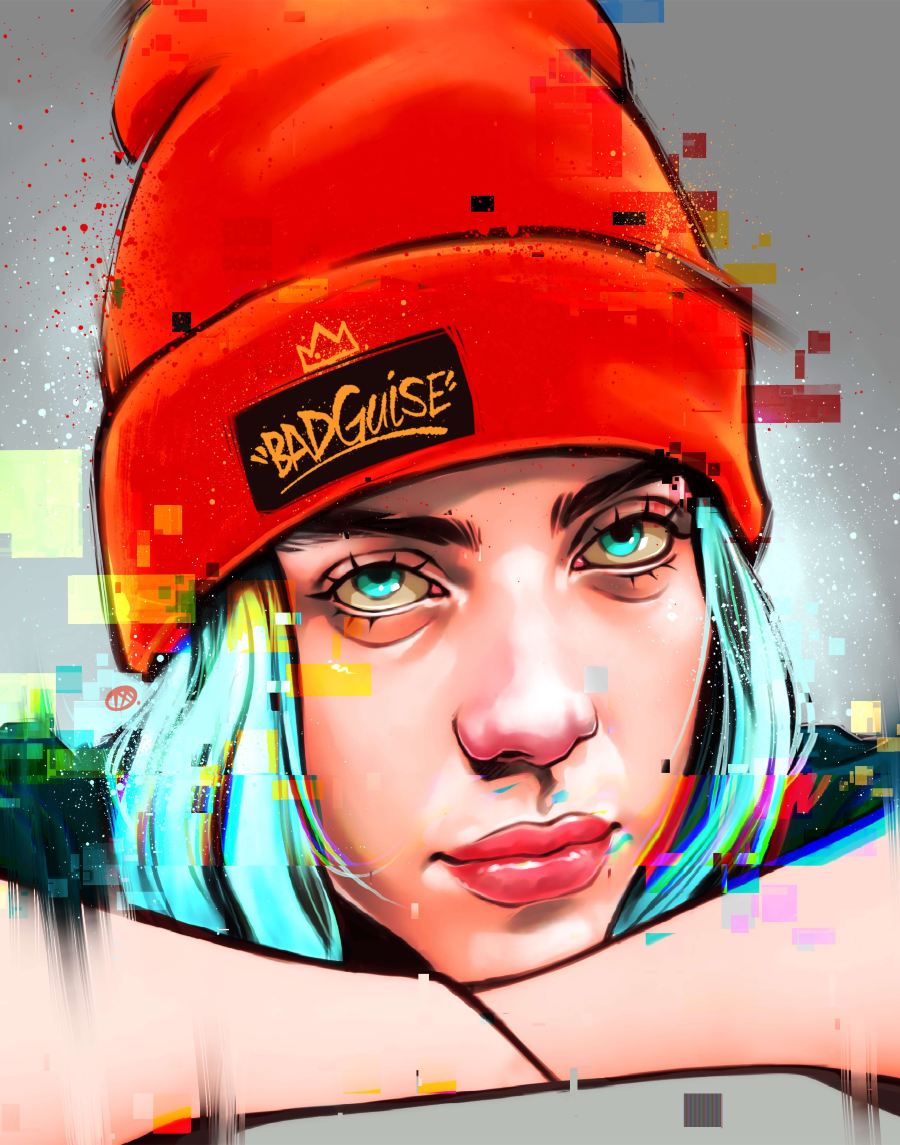 For three decades now, MerkAveli has been creating art – not to become rich or receive public accolades – but to live out his own personal "storybook existence". The painter asserts that "making art my way" is the only way. He's as comfortable meshing myriad mediums together as he is mashing various aesthetics.
In particular, it was MerkAveli's graffiti roots that inspired him to cultivate his own "style-forward art". Being exposed to a culture of "painting in abandoned buildings and running from the cops" further compelled him to hold himself to a higher standard. He decided that, "rather than have a criminal record", he would become "one of the guys who made something of his art."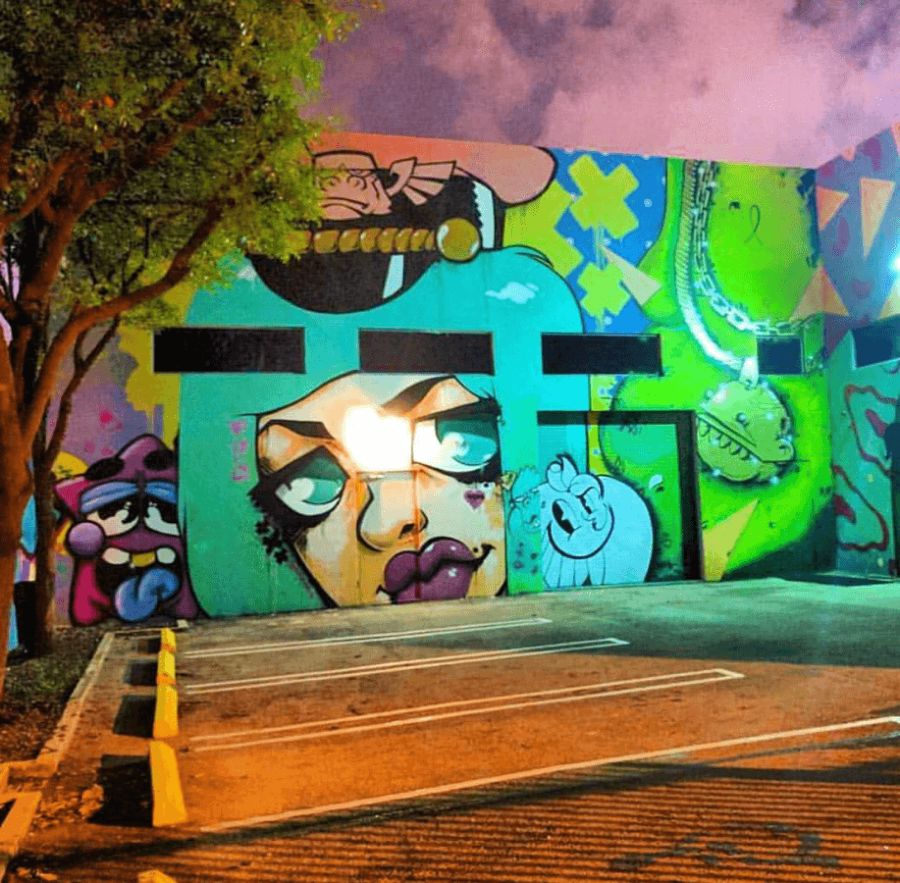 "Graffiti," MerkAveli states, "is the main reason why I take art so seriously." His lifelong passion for visual storytelling was born amid spray cans, creative inspiration, and sheer adrenalin. To this day, he pays homage to his first artistic love by regularly incorporating a street aesthetic into his work. He is well aware of the fact that "much of the art world doesn't take graffiti seriously". His choice to breathe new life into that visual form of expression – one that is inarguably embraced by people across the world, from all walks of life – further validates it.
Since fun is a key component of his creative signature, improvisation and pop culture references go hand in hand. MerkAveli uses his "happy style art" as a way to temper the excess negative energy in the world". It also helps him to forget what's happening outside his window. He has found that being fully engaged in the creative process is his personal secret to inner contentment.
MerkAveli experiences authentic joy as a full-time creator, but being in charge of his own career success is just as fulfilling.
I'm the only boss. I wear all the hats and do all the work. If I'm not having fun, I always put myself in a position where I can walk away.
His dedicated work ethic is underscored by his assertion that "while I'm still here, I'll continue to try three times harder". He's clearly not averse to breaking a sweat in hot pursuit of fun-fillment.
All of this is a choice. It takes courage to believe that one's art is just as worthy of the spotlight as what others produce. The real coup, though, is being willing to swim upstream in order to bring creative goals to fruition. Without the backing of a gallery, or an agent. Just possessing an unflappable belief in yourself and absolutely refusing to give up on your dreams.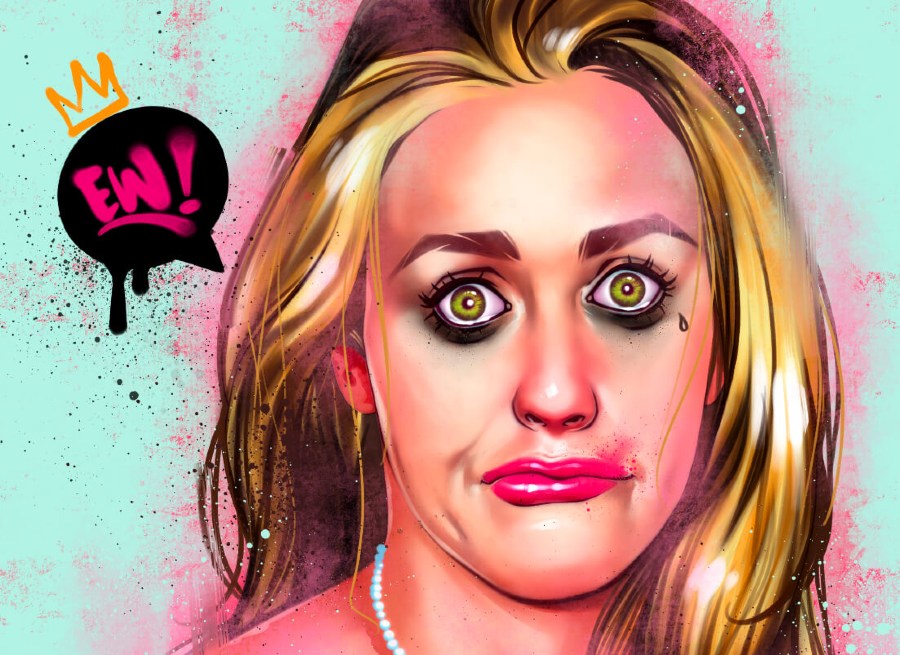 It may seem as though living the life of an artist and paying the bills are somewhat incongruent. In MerkAveli's experience, though, it's a perfectly viable formula as long as you diversify, diversify, diversify. He offers a bit of insight. "All of my income is from my art. There are just many levels to it." He sees "no limit to the vast applications" of creative expression. As such, MerkAveli has branched out into art toy design, NFT art, décor/fashion items and is currently in the process of creating an art book.
He actually savors his outsider status. "The graffiti kids said my art is too illustration. The art school kids said it's too graffiti. The galleries say it's too street. The painters say it's too digital. That's where I like to be, though. I know what I create is mine, and I focus on what drives me and what I feel I need to strengthen."
MerkAveli must crave the validation that comes with being represented by a gallery though, right? He responds with a decisive "meh". When he decided to prioritize his own inner contentment, he officially "stopped listening" to those in a position of art world power. He instead empowered himself to rise above by making artistic fulfillment an integral part of his daily to-do list. As it turns out, grabbing the bull by the horns is a permission-free pursuit. When you relentlessly champion your own creative expression, some pretty remarkable things can be manifested.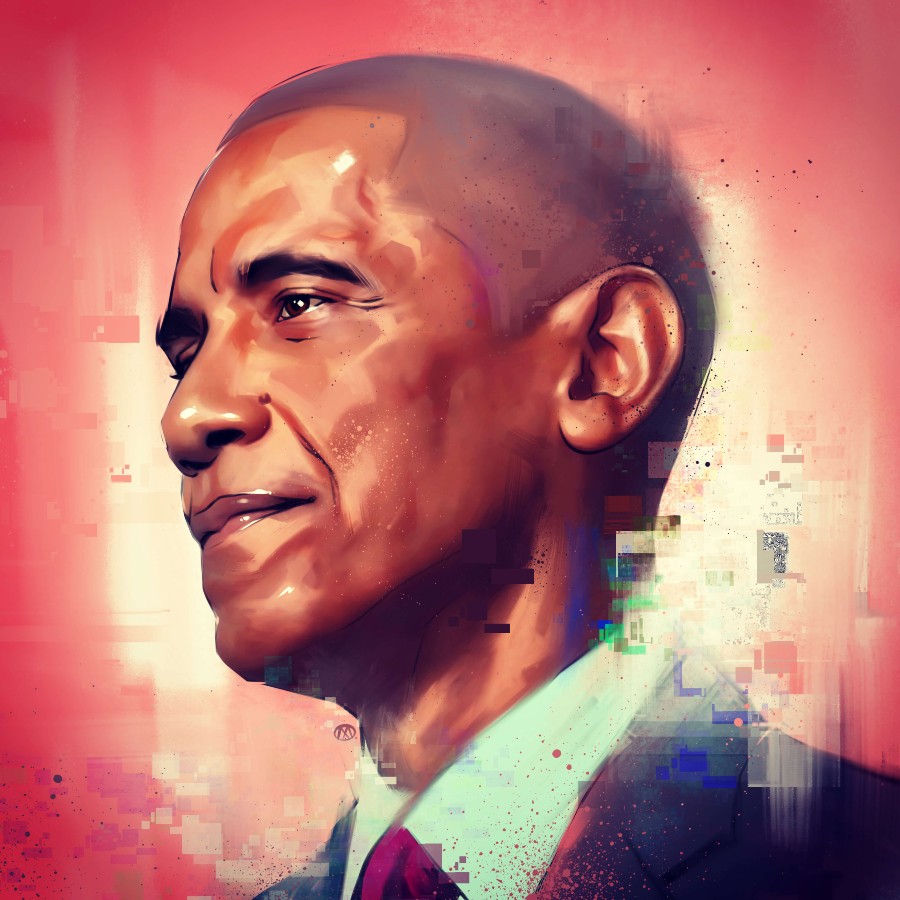 Do what you love and the money will follow. We've all heard that saying before. How many of us actually believe that it's legitimately possible to be paid for something that makes us bounce out of bed in the morning? As far back as grade school, MerkAveli says that art was all that he focused on. To this day, the driving force to create has remained an omnipresent part of his reason for being. So, it's clear that he loves art… but does he love-love it? Without skipping a beat, he responds, "Until the end of my days, period." He truly is living his best, artistic freestyling life – one motivated by what feeds his soul and ever-fluctuating creative fancy. Where do we sign up for his workshop?
MerkAveli Social Media Accounts