We are proud to announce the 2021 Jury Panel comprising influential figures in the art world, including gallerists, curators, artists and corporate arts champions. Beautiful Bizarre Magazine Co-Founders Danijela Krha Purssey & Richard Purssey, Directors of Haven Gallery, Erica Berkowitz and Joseph Weinreb, representatives from our major partners, and four esteemed contemporary artists Gerald Brom, Kristine Poole, Ingrid Baars and Stanley Artgerm Lau. Each Jury member excels in their field of expertise and is making waves around the world with their unique work.
I'm truly grateful that Beautiful Bizarre Magazine has created this Art Prize, inspiring artists to use their best skills and imagination, pushing their own limits. It's opportunities like this that accelerate the artistic culture of the world for the enjoyment of all of us.

Julie Bell, 2019 Beautiful Bizarre Art Prize Honourable Mention
Entering the Beautiful Bizarre Art Prize is the perfect opportunity for artists to get their work in front of the Editor-in-Chief of Beautiful Bizarre Magazine and the Directors of successful commercial gallery – Haven Gallery, receive amazing cash, service and product prizes, receive global exposure for their work, and connect with the 70+ exceptional artists participating in the Beautiful Bizarre Magazine curated exhibition 'Animalia' at Haven Gallery on Long Island, New York in October this year.
Check out the full list of prizes for all Award categories, here.
Global exposure + over US$45,000 in cash
& prizes to be won!
2021 Jury Panel
Traditional Art Category Judge
GERALD BROM // Artist
Website | Facebook | Instagram
Born in the deep dark south in the mid-sixties. Brom, an army brat, spent his entire youth on the move and unabashedly blames living in such places as Japan, Hawaii, Germany, and Alabama for all his afflictions. From his earliest memories Brom has been obsessed with the creation of the weird, the monstrous, and the beautiful.
At age twenty, Brom began working full-time as a commercial illustrator in Atlanta, Georgia. Three years later he entered the field of fantastic art he'd loved his whole life, making his mark developing and illustrating for TSR's best selling role-playing worlds.
He has since gone on to lend his distinctive vision to all facets of the creative industries, from novels and games, to comics and film, receiving numerous awards such as the Spectrum Fantastic Art Grand Master award and the Chesley Lifetime Achievement award. He is also the author of a series of award-winning illustrated horror novels: Slewfoot, Lost Gods, Krampus the Yule Lord, The Child Thief, The Plucker, and The Devil's Rose. Brom is currently kept in a dank cellar somewhere just outside of Seattle.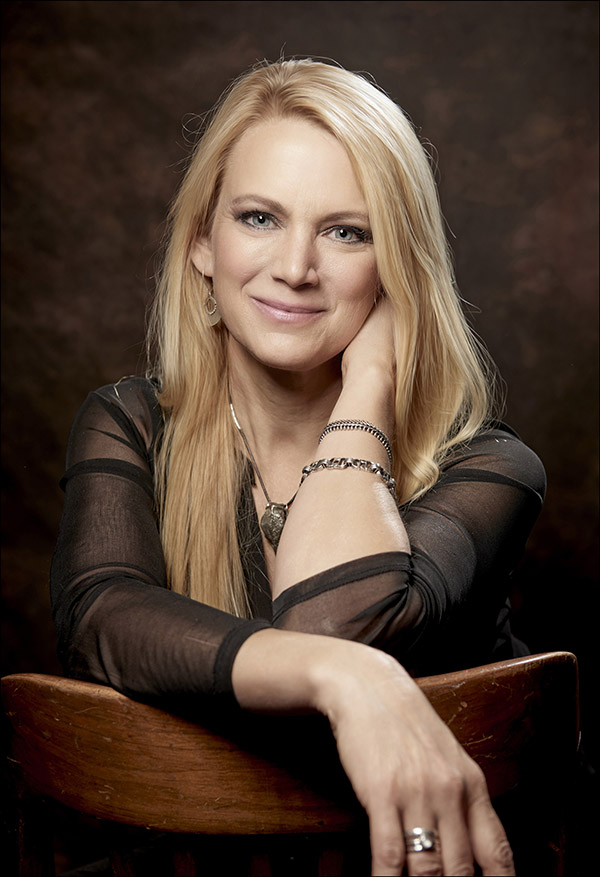 Sculpture Category Judge
KRISTINE POOLE // Artist
Website | Facebook | Instagram
Balancing classical inspiration with contemporary expressive realism, Kristine Poole's work highlights the beauty and inherent narrative qualities of the human form. Featuring themes as diverse and focused as the artist herself, these clay and bronze figurative sculptures open doors to conversation, dancing effortlessly between social commentary, archetypal motifs and imaginative realism.
Winner of the 2020 Beautiful Bizarre Art Prize Yasha Young Projects Sculpture Award, Kristine's sculptures have also garnered awards in competitions including Spectrum: The Best in Contemporary Fantastic Art, The Art Renewal Center's International Art Salon and Infected By Art, among others. Her sculpture has been featured in books and periodicals including The Wall Street Journal, Beautiful Bizarre, CAST: Art and Objects Made Using Humanity's Most Transformational Process, Masters of Contemporary Fine Art, Ceramics Monthly, Ceramics Ireland, 500 Figures in Clay, American Art Collector and Art Ltd.
She has been commissioned to create works ranging from the petite to monumental for various public and private collectors including The Carnegie Library in Michigan, Spectrum, The Denver Comic Con, The Department of Game and Fish and Big Brothers, Big Sisters. She has received numerous invited artist residency grants including Watershed Center for the Ceramic Arts and Buffalo Creek Art Center.
Recognizing the potential for the arts to enlighten and shift perspectives, Kristine has long been a dedicated proponent of encouraging creativity in others. As such, she is a monthly contributor to the Fantastic Art blog, Muddy Colors, and frequently gives demonstrations and lectures on art and business, most recently at the Albuquerque Museum of Art, Las Cruces Art Museum, The Goggleworks and Santa Fe College. She is also the co-founder of the Spectrum Rising Star Award, which recognizes an emerging new voice in the field of Imaginative Realism each year.
In 2019, Kristine was honored with a Distinguished Alumni Award 27 years after graduating Summa Cum Laude with a Bachelor of Fine Arts in Ceramic Sculpture from Northern Michigan University. She currently lives and creates in the foothills of the Sangre de Cristo mountains overlooking Santa Fe, frequently collaborating on sculpture projects with her husband, Colin Poole.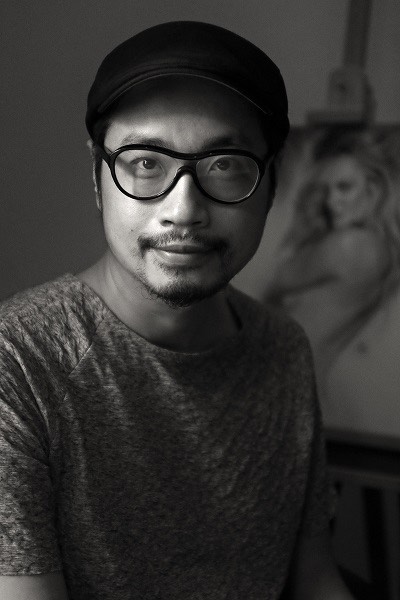 Digital Art Category Judge
Stanley Artgerm Lau // Artist
Website | Facebook | Instagram | Twitter | YouTube
Born and bred in Hong Kong, the multifaceted Stanley wears different hats as an illustrator, designer, concept artist, creative director and co-founder of Imaginary Friends Studios — a world acclaimed digital art studio that produces high quality artworks for the likes of Capcom, DC Comics, Marvel Comics and other giants in the entertainment and gaming industry.
Formally trained in graphic design and advertising, Stanley's art is imbued with a strong sense of aesthetics and visual fluidity. It is a perfect blend of eastern and western art styles. Better known by his handle Artgerm, Stanley's art continues to infect and inspire new generations of artists and his ever-growing fan base around the world.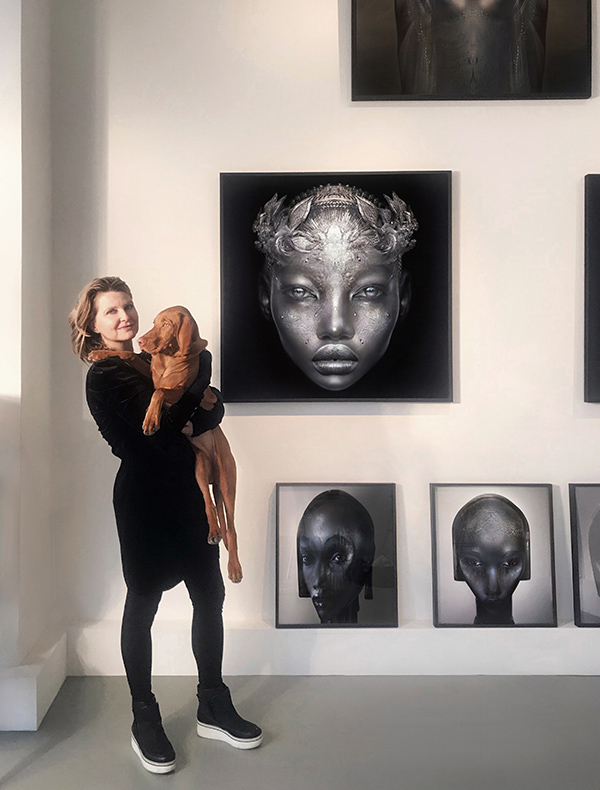 Photography Category Judge
INGRID BAARS // Photographer
Website | Facebook | Instagram
Ingrid Baars graduated from the Willem de Kooning Academy of Art in Rotterdam in the early nineties and worked as an independent illustrator and photographer.
In 2010 she decided to concentrate solely on her own artistic development, which previously coexisted with her commercial activities (e.g. Nike, Singapore Airlines, Nikon).
She started showing her work in Galleries from the year 2000 onwards.
She was a 1997 winner of the Illustration Year Award in the Netherlands and a 2008 winner in the category photography of the Art Directors Club Netherlands and winner in the Color Awards USA in 2011, nominated multiple times and published in international design and art magazines since 2005. In 2020 Ingrid received an Honourable Mention in the international Beautiful Bizarre Art Prize.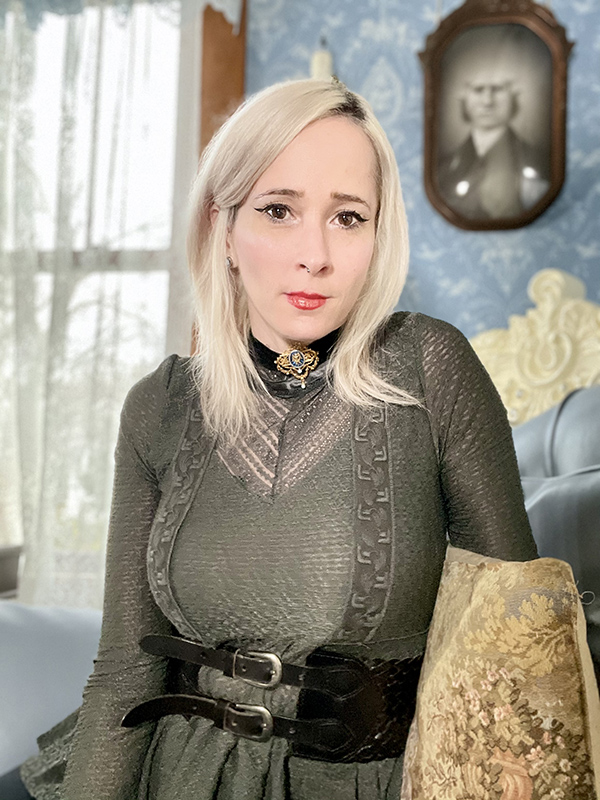 Haven Gallery
ERICA BERKOWITZ // Director
Haven Gallery
Website | Facebook | Instagram | Twitter
Erica Berkowitz has her Bachelor's Degree in Art History from Stony Brook University and her Master's Degree in Contemporary Art from Sotheby's Institute of Art. She has owned and directed Haven Gallery for over five years. Prior she Directed at Last Rites Gallery, NY and was the Director of Press and Publications at Forum Gallery.
Her professional experience also includes the Nassau County Museum of Art and the Islip Art Museum. Erica has been working in the art world for over twelve years and is also a self published author. Along with her husband, she has been collecting art for nearly a decade.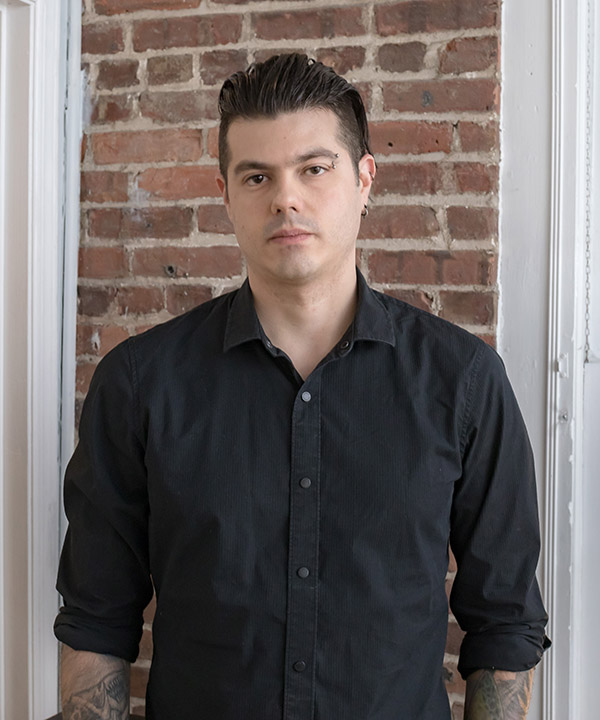 Haven Gallery
JOSEPH WEINREB // Director
Haven Gallery
Website | Facebook | Instagram | Twitter
Joseph Weinreb has his Bachelor's Degree in Graphic Design from NYIT. His career has encompassed graphic and web design work for a multitude of clients.
He is also the director of Haven Gallery alongside Erica, and is also a full time painter and exhibiting artist for five years.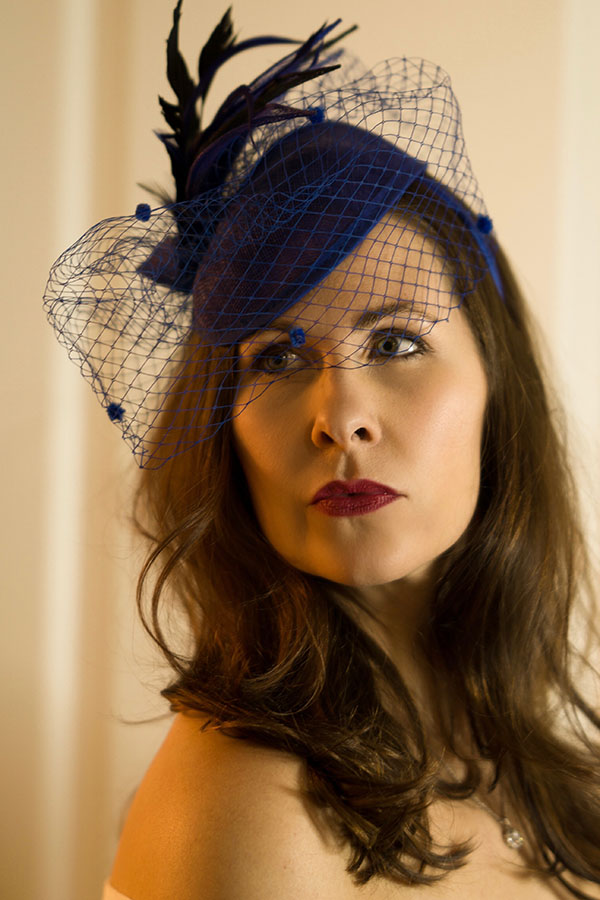 Arts Champion
EMILIE DIETRICH // President & Creative Director
RAYMAR
Website | Facebook | Instagram
Emilie is the President and Creative Director of Raymar, makers of fine art painting panels used by professional artists worldwide. Raymar is a second generation family art supply business that has been dedicated to the craft of fine art materials since 1998.
After graduating from the University of Notre Dame's business school, Emilie worked as a foreign exchange and commodity broker with the Chicago Board of Trade. Financially successful yet creatively stifled, she left finance in search of a more artistic life and attended Parsons School of Design in NYC. In 2008, Emilie was called to carry on her father's legacy. She then took up the reins of Raymar and grew the company it into what it is today.
As an artist herself, Emilie discovered the importance of good art materials to advance one's work. Now it is her mission and passion to craft art panels with the world's finest materials to serve as the foundation for one's artwork. It is her hope that with the right materials, artists will be empowered to bring their creative visions to life, and ultimately add more beauty and meaning to the world.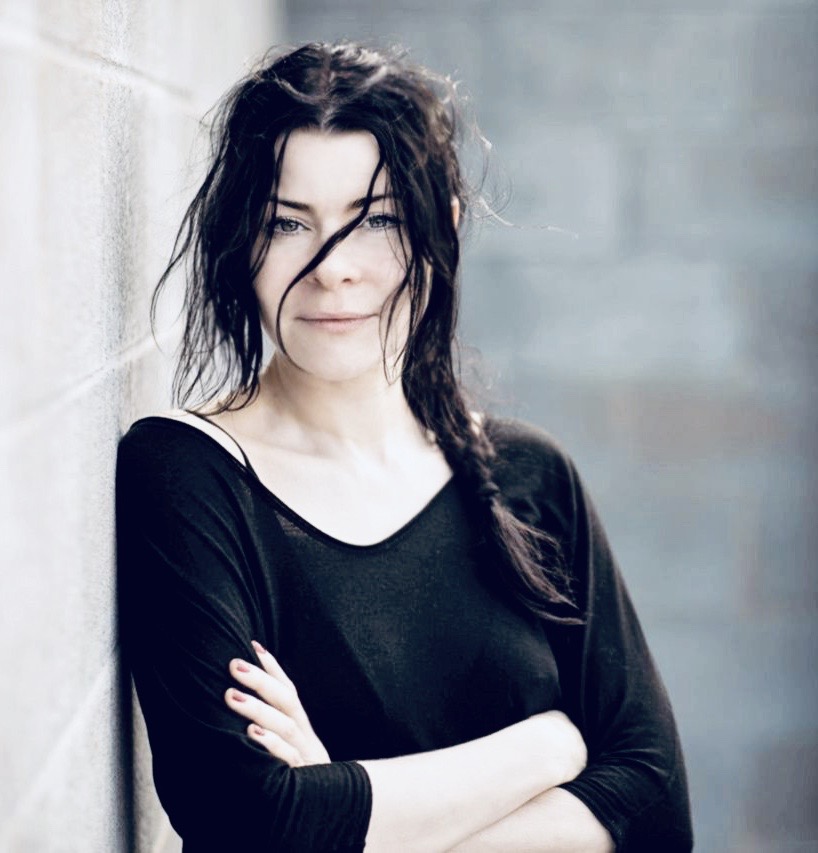 Arts Champion
YASHA YOUNG // Founder
Yasha Young Projects
Website | Instagram
Yasha Young is a Senior Executive and Curator with 25 years of global project production experience (Humboldt Forum Berlin, MOMA Italy, UN NYC, Foreign Ministry Germany, Sotheby's, Saatchi, Phillips, ART Cologne, Rothschild Collection, SONY Music, Levis, Nike, Patreon, Universal Music, Art Basel, Lollapalooza, SuperBloom, Goethe Institut, Berlin Biennale, NYC Fashion Week).
She is the Founder, Concept Creator, and Founding Executive Director (2013 -2019) of URBAN NATION Berlin – worldwide first Museum for Urban Contemporary art and a unique interdisciplinary project on a global scale.
Her passion is working in innovation and as City Concept Developer and Creative City Planning Advisor, and Collection and Art Portfolio Manager for private clients and institutions. Yasha also works as an international Public Speaker (TED talk, SXSW, etc.).
Since January 2020, Yasha is a partner and Concept Developer and Executive Curatorial Director for the FOR_M New York City, a new institution currently in development. The FOR_M produces cutting-edge art exhibitions and projects with social engagement and cultural change at the core of its mission.
Projects include the Women for Women event in Saudi Arabia 2022 and Imagine the Future Art tour in Iceland 2022.
She studied Museology at Harvard and teaches as Associate Professor in Art and Music Business at the Pop Academy Mannheim, Germany.
Philanthropy includes: Patron for Children's Hospice Berlin Heart and Keep A Breast Cancer Charity Foundation and since 2020 sponsor of the Yasha Young Projects Sculpture Award as part of the Beautiful Bizarre Art Prize.
Arts Champion
JOSHUA ZIKA // Founder
INPRNT
Website | Facebook | Instagram | Twitter | Tumblr
Joshua Zika is an entrepreneur and the founder of INPRNT. Established in 2006, INPRNT offers fine art printing services for artists around the world.
Joshua began assisting his colleagues with printing and distribution of their work after attending Ringling College of Art and Design. Over the years, he has grown what started as a passionate hobby into a worldwide service. Joshua and the team at INPRNT continue to have that passion for helping artists, working with thousands of talented creatives to deliver gallery quality prints to their customers. INPRNT allows artists to focus on what they love: creating.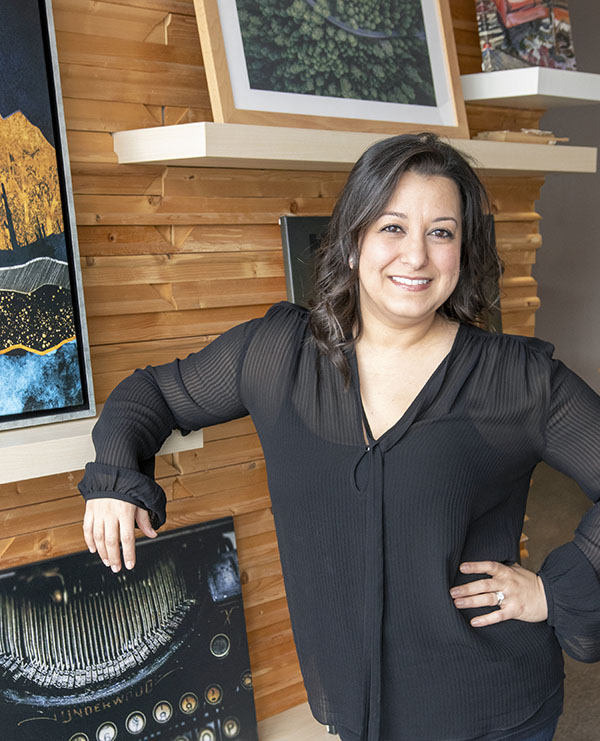 Arts Champion
SALLY WOLFF // Licensing Manager
iCanvas
Website | Facebook | Instagram | Twitter | Pinterest
Sally Wolff is an established professional with over 15 years of experience in the Fine Art industry and currently serves as the Licensing Manager at iCanvas. iCanvas partners with independent artists, many of whom appeared in Beautiful Bizarre, to offer high-quality reproductions of their creations on iCanvas.com and exposes their work to emerging collectors worldwide.
Wolff received her Art History degree from the University of Wisconsin at Milwaukee, and went on to serve as the Curatorial Assistant of the Early European Art department at the Milwaukee Art Museum. After executing several historical exhibitions and adding significant pieces to their permanent collection, Wolff proceeded to the prestigious Martin Lawrence Galleries (MLG). Here she spent more than a decade managing the Chicagoland location, showcasing the largest private collection of Museum Masters from the 20th and 21st Century, and curating exhibitions featuring many masters, including Pablo Picasso, Salvador Dali, Andy Warhol, and Roy Lichtenstein. As an art enthusiast and collector, her passion permeates all aspects of her life. Wolff joined iCanvas to share her experience and knowledge of the Fine Art industry in order to empower new independent and high-profile artists in their success through partnerships with iCanvas.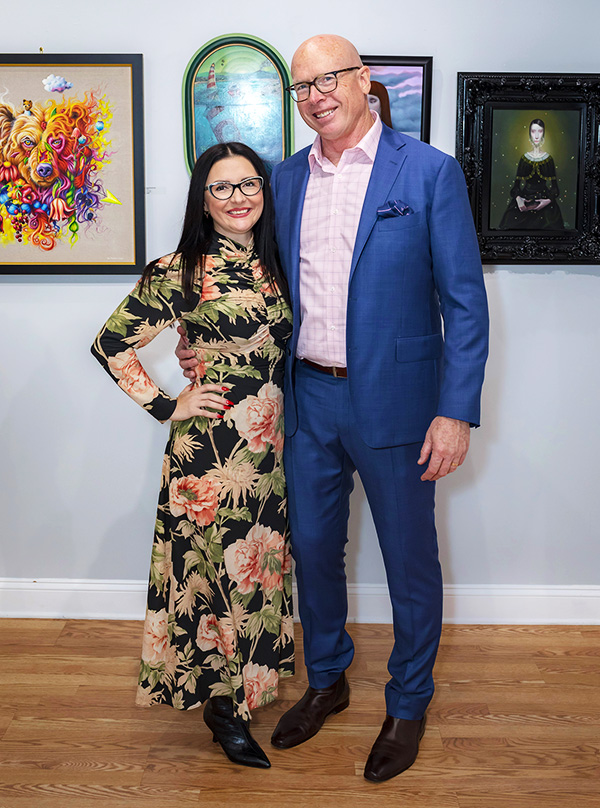 Beautiful Bizarre Magazine
DANIJELA KRHA PURSSEY // Editor-in-Chief & Co-Founder
Beautiful Bizarre Magazine
Website | Facebook | Instagram | Twitter | Tumblr | Pinterest
Danijela Krha Purssey is an entrepreneur, and the Editor-in-Chief and Co-Founder of Australian based, international contemporary art magazine, Beautiful Bizarre Magazine.
She is deeply passionate and committed to her vision to help shift the paradigm in the global contemporary arts industry regarding what is defined and accepted as contemporary art.
Danijela has created a carefully curated, unique contemporary arts experience via all the Beautiful Bizarre Magazine touch points that inspires and champions emerging and mid-career creatives both locally and around the world. Beautiful Bizarre Magazine has inspired creatives to pursue a life and career in the arts and helped artists' careers grow via Beautiful Bizarre Magazine's exposure of their work.
Danijela founded Beautiful Bizarre Magazine in 2013 with her husband, Richard Purssey. In the 7 years since the launch of Beautiful Bizarre Magazine she has released 31 issues, published over 2,500 web articles, developed and launched our interactive digital magazine, curated 10 exhibitions in 4 countries, and shared the work of countless creatives from all corners of the globe. Beautiful Bizarre Magazine has become not only an influential player in the contemporary art scene, but more importantly a voice, a tribe and platform for creatives whose work doesn't always fit neatly into the traditional fine art "box".
Danijela has forged global connections with artists, collectors, gallery owners and their communities to further her vision for the new contemporary art scene and to help galleries and creatives thrive. The Beautiful Bizarre Magazine social media platforms have grown to over 1 Million followers.
As a champion of Australian art, Danijela has started an Australian Creatives Collective Instagram account. She feels strongly that her local creatives need and deserve more exposure both locally and internationally, more support, inspiration and mentoring. Danijela plans to use her own and Beautiful Bizarre Magazine's influence and connections to more deeply support her local arts scene.
In late 2016 Danijela was awarded the prestigious AMP Foundation 'Tomorrow Makers' Award, and grant funding to expand Beautiful Bizarre Magazine.
RICHARD PURSSEY // Technical Director & Co-Founder
Beautiful Bizarre Magazine
Website | Facebook | Instagram | Twitter | Tumblr | Pinterest
Richard Purssey is an ICT Director who is also a lifelong collector and appreciator of modern art. During the life of Beautiful Bizarre Magazine Richard has interviewed some of the finest contemporary realist artists from around the world, and been intimately involved in the creation of Beautiful Bizarre as a leading voice in the world of figurative art in all mediums. He has also been closely involved with the fine arts during his time as CIO of one of Australia's most prestigious public galleries, the Art Gallery of New South Wales.
Artwork by: 2020 Beautiful Bizarre Art Prize Winner, Victor Grasso