In this article, iCanvas shares some of their favourite photographers – many of which we know and love already, and some new ones to learn about as well! Enjoy.
All artists are drawn to a medium, and all ideas are meant to be expressed in a special way. At iCanvas, we appreciate how a single art piece has the power to tell a story beyond our wildest imaginations. Be it the simplest sketch, the most elaborate three-dimensional structure, or the most enigmatic photo.
Sponsoring the Photography Award of Beautiful Bizarre Magazine's 2020 Art Prize took us on an incredible voyage. We saw through the eyes of dozens of talented photographers we were introduced to from around the world. This opportunity helped to inspire today's reflection on a handful of highlights from our own photography collection.
Whether a photo captures the unspoken beauty behind the ordinary, or enhances it to make it extraordinary, snapping the shot is often just the beginning of a photographer's journey. There are worlds magnified in macro to dual realities composed in layers, or mixed media creations creating something new. We invite you to watch the "real" become beautifully "unreal" through the ever-evolving medium of photography, and meet the visionaries behind each surreal image.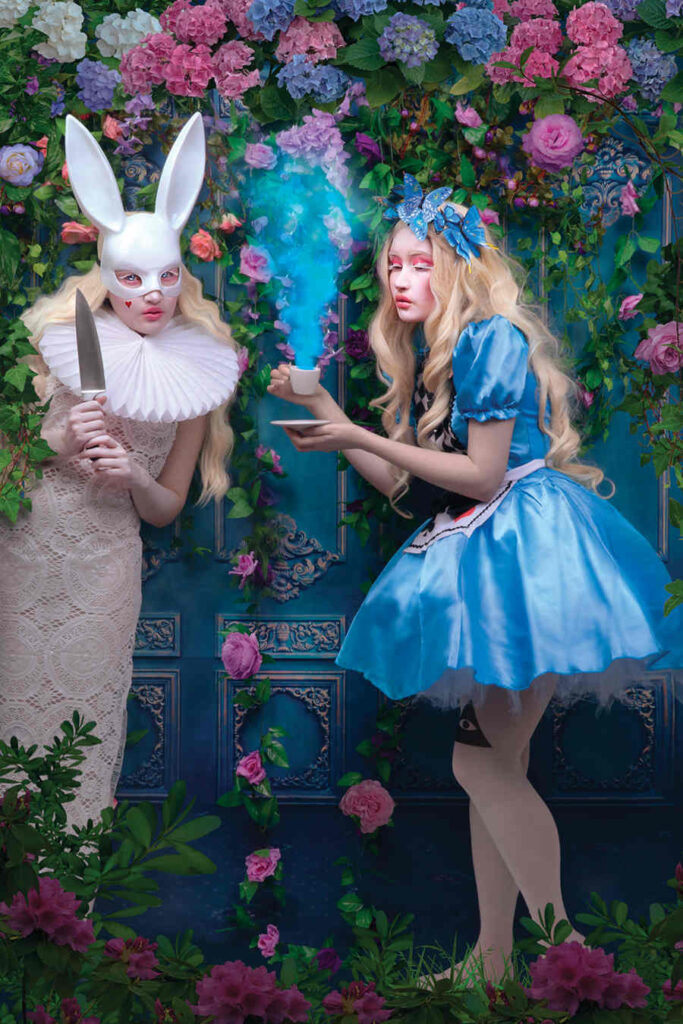 Well-known in the Beautiful Bizarre circle, Natalie Shau constantly pushes her own limits and the limits of digital photography. We love how she explores the darker, more adult themes of Alice in Wonderland in this delightfully quirky image. In a one-woman show, her elaborate, self-modeled designs, skilled photography, and digital manipulation come together to create a familiar scene that's nightmarishly fun.
Calling Hobopeeba's fashion and travel photography "magical" is an understatement. This dream-like scene offers a glimpse into an underwater world us mere mortals rarely get to see. It looks so effortless, it's as if the model was born to dance on the ocean floor with her ethereal aquatic friends.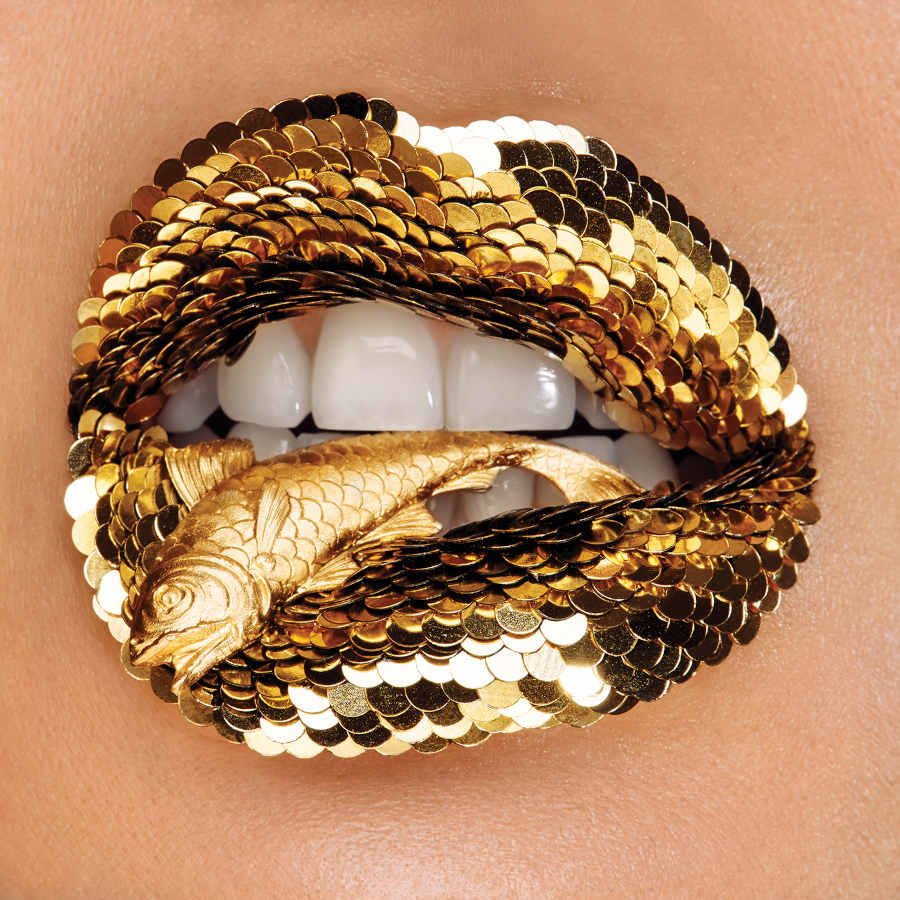 Glam has never been so three-dimensional. Shot in sharp macro, Vlada Haggerty's lips become the canvas where ornaments are intricately applied in an hours-long process. The gilded shine of this gold-studded creation is so powerful, we bet it could put full-blown red carpet outfits to shame.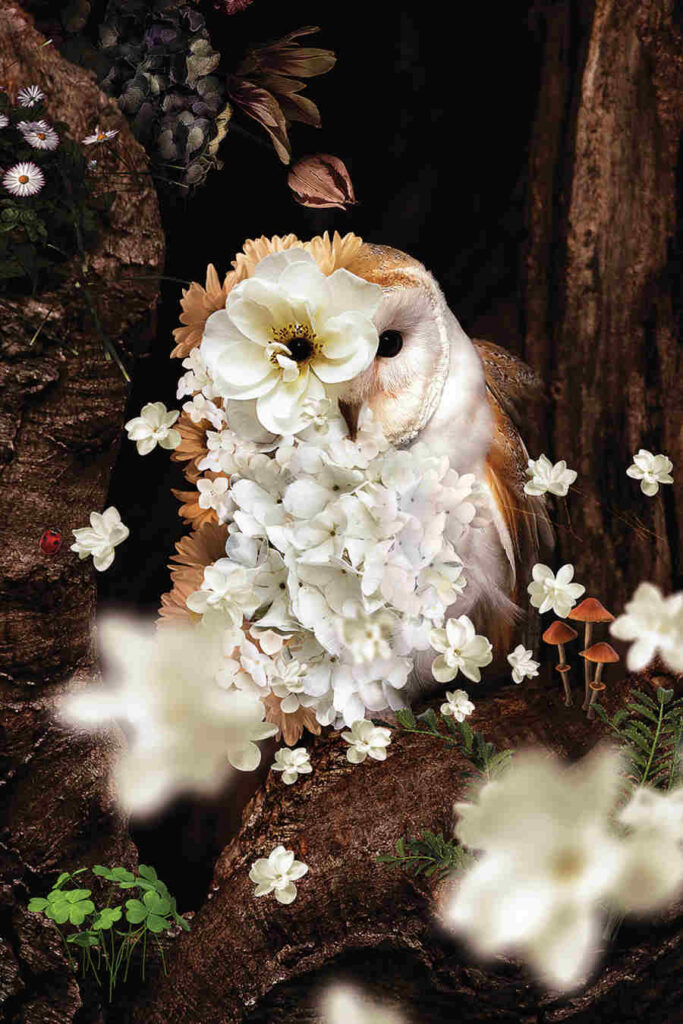 Wildlife photography is breathtaking on its own, however, Karen Cantuq's digital enhancements add an extra "something" that touches our hearts. We're obsessed with the way the flowers float off the owl as if its own feathers were grown from the earth around it. It's a lovely nod to the notion that all of nature is connected.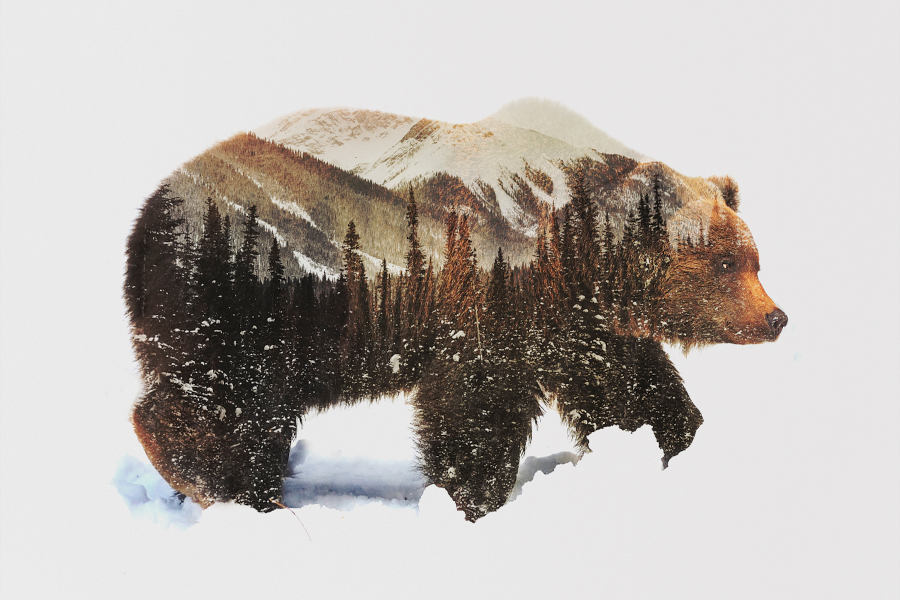 Master of double exposure photography and iCanvas bestseller, Andreas Lie is an expert at creating a rustic forest vibe. We think the bear serves as the perfect frame for the superimposed image of the gorgeous wooded landscape within. What could be better than its own inhabitant?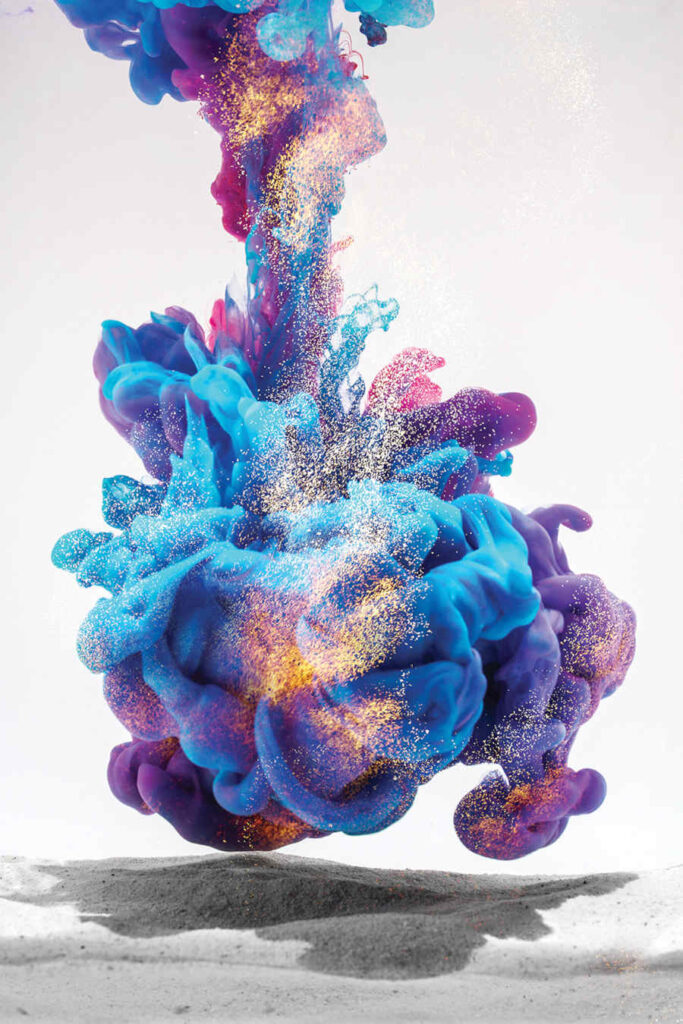 Vibrant, technicolor bursts of a mysterious formless gas — our eyes are glued. We love how this photo captures movement in an instant in time and lets us appreciate the pure richness of color. The room for interpretation is endless, leaving us to imagine this as a cloud touching down on a distant alien planet.
"Damn, that's pretty cool," is a reaction we often hear when it comes to this print by Dániel Taylor. The wisps of smoke are so seamlessly formed around this silhouette, it almost looks as though she's actually dissolving, or materializing, right before our eyes. It makes us wonder, what could be the story behind this mystifying female?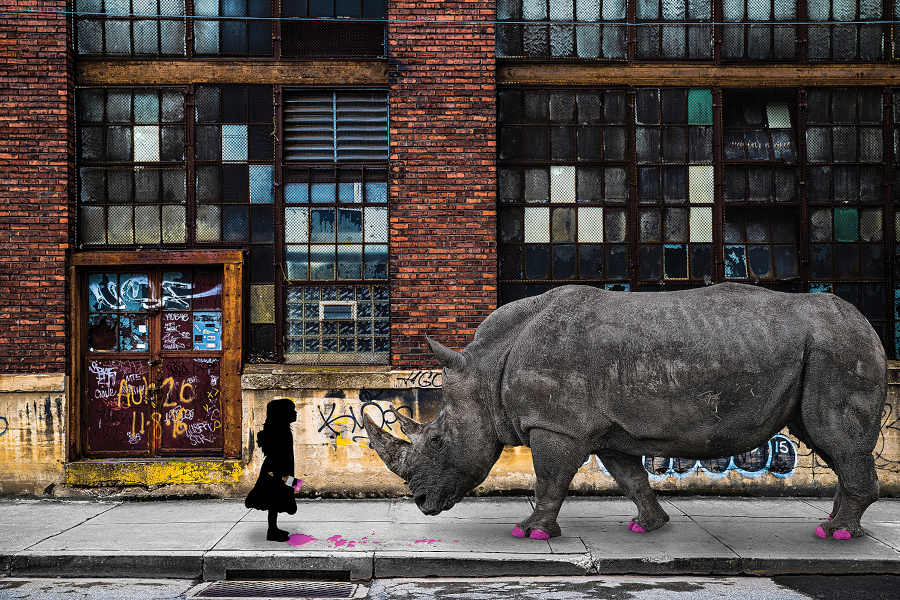 We're excited to show a little local love to Chicago photographer Matt Coglianese. He drenches the city's streets in lively hues! This take on the iconic "Fearless Girl" gives us a sense of empowerment as we watch a little girl take on a wild animal in the concrete jungle, armed with nothing but a little pink nail polish.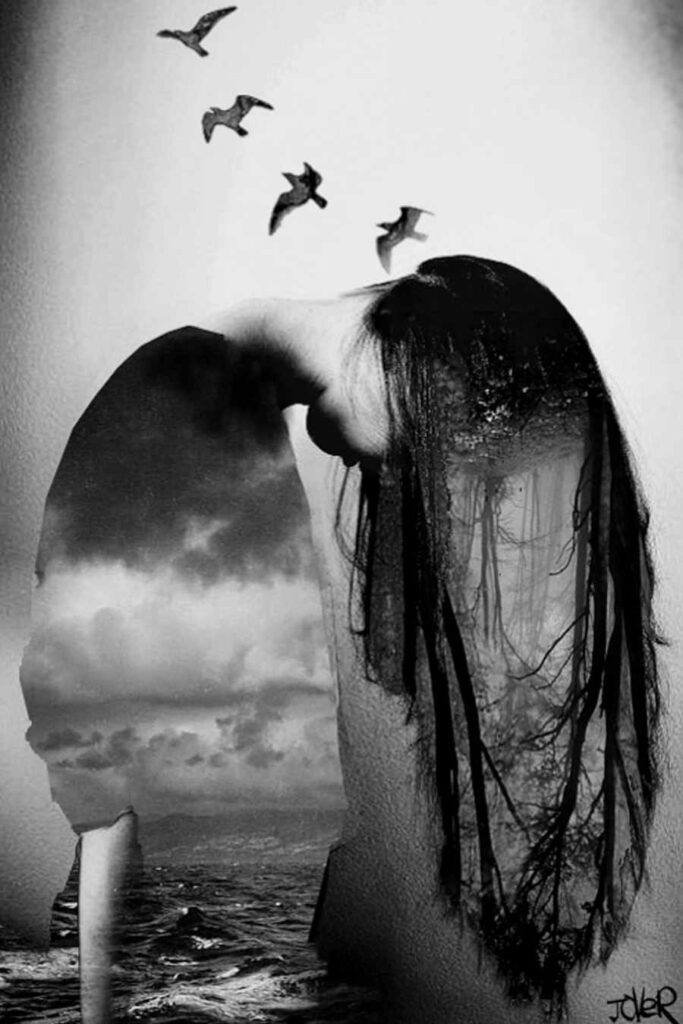 Known primarily for his work in pen and ink, we find Loui Jover's photographic explorations just as impressive. This moody, atmospheric composition turns the female figure into a force of nature in a cool convergence of land, sea and humanity.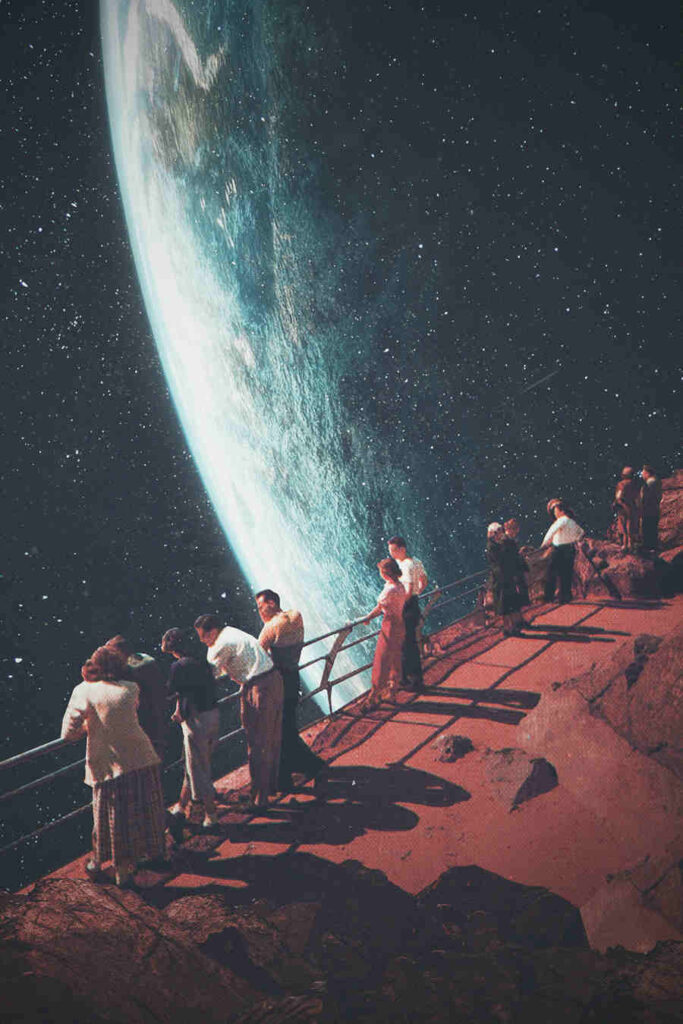 It's always fun to see new life breathed into retro photography. Thankfully, this is Frank Moth's specialty. Nostalgic Americana and family-friendly tourism are taken out of this world in a digital collage that merges the past and the future in a far-out, whimsical way.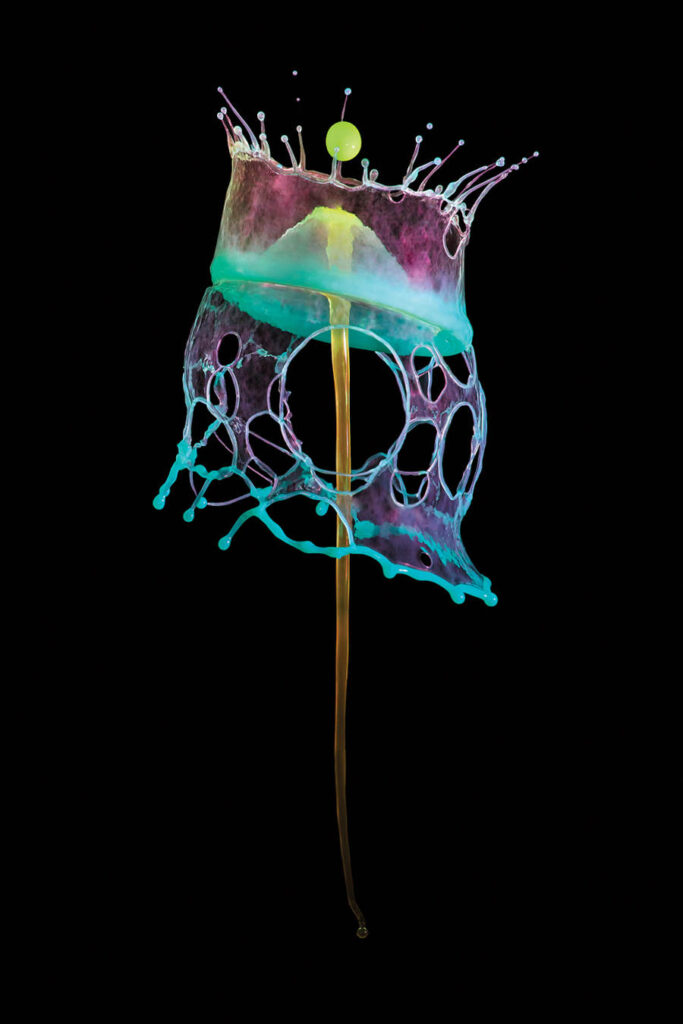 One of photography's most unique capabilities is making the instantaneous infinite, and allowing the human eye to view things that happen in mere moments, for hours. We're hypnotized by how something as ordinary as a splash seems to take on a new, otherworldly form when frozen in time.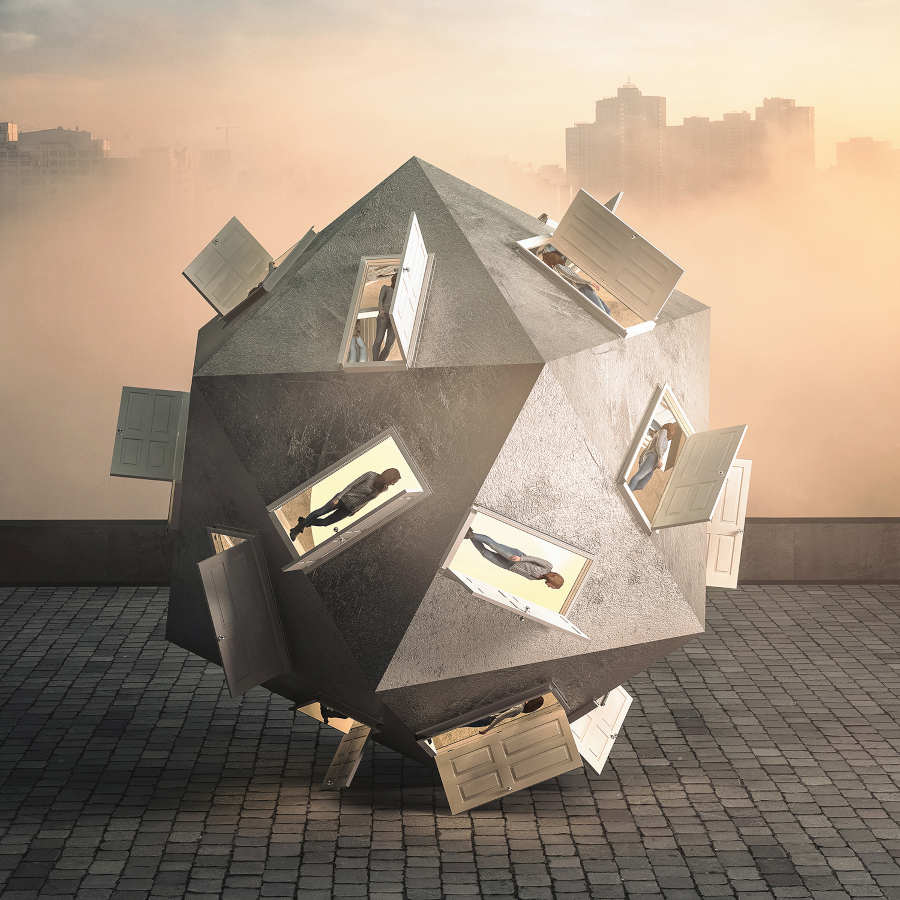 This geometric dystopia of bizarre proportions is quite the puzzle for the eye, as photographer Evgenij Soloviev is a whiz at playing with the laws of physics. Teasing meditations on lost connections despite the close quarters of our modern world, we love how this image awakens the subconscious. It makes us question whether these beings are coming or going.
This batch of images barely scratches the surface of what we offer at iCanvas. However, we love how they offer a glimpse outside of the everyday, and we hope they do the same for you. Itching to take a deeper dive into the expansive world of photography? Check out more incredible visions in our complete collection to find your perfectly surreal snapshot!
iCanvas Social Media Accounts