Rachel Suggs grew up in Texas, where she attended an arts magnet high school. She also benefited from the encouragement of her creative parents. "I was really privileged to have a family that supported my work. My mom's a painter, and my dad's an architect. Having that early was a really positive experience as I began to take art more seriously. Creative activities are what I excelled in, and I'm thankful my family recognized that," she said.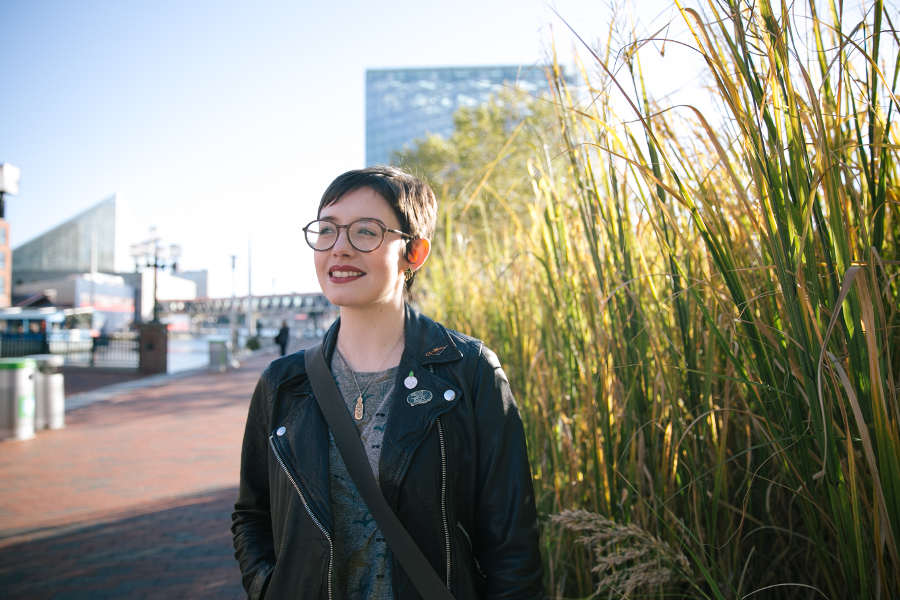 Attending an arts magnet opened up many doors for Rachel, and she was exposed to some of her earliest influences by an instructor there. "My printmaking teacher gave me this magazine with some of Jillian Tamaki and James Jean's work in it. They became early influences when I was a teenager," she said. Another teacher recommended the Maryland Institute College of Art's pre-college program in Baltimore, and Rachel ended up taking college-level illustration classes there between her sophomore and junior years of high school. This summer program was her first introduction to the school she would later attend and graduate from. "A lot of the students at MICA really had their own voice and unique work. That really attracted me to the school," she said.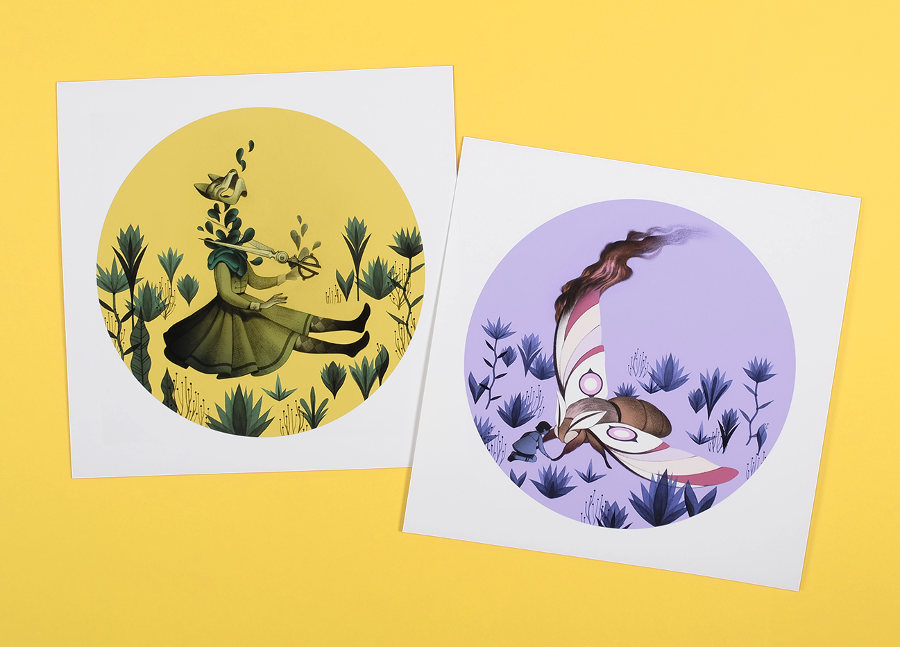 Overcoming struggles
During her time there, Rachel overcame many struggles to become the successful artist she is today. "My college experience had a lot of ups and downs. Even though I met a lot of wonderful people and my work grew a lot, I remember my junior year felt like a dead end. I had gone through several years of depression and anxiety, and that was the year it hit its highest peak. My own mental health along with MICA's unchecked toxic culture and staff played a massive role in my struggle there," she said.
As an artist I think you need to be self-critical to improve, but there came a point where my own self-criticism had become exacerbated by the environment I was in.

You need to be kind to yourself and put your own needs over the art you make first. It's something I continue working on from time to time, but when I slip up it absolutely shows in the work I do.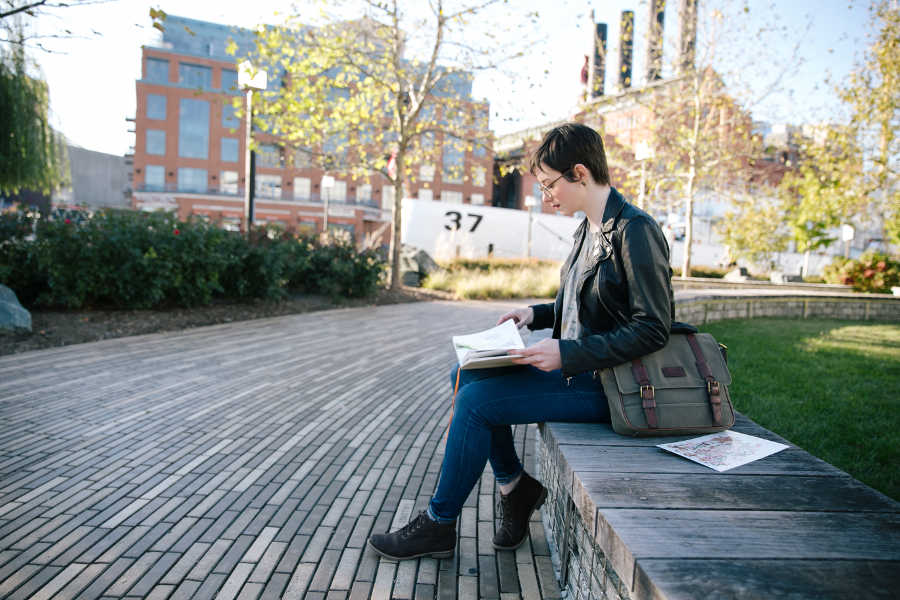 Experimentation
While Rachel grew as a person, her work also evolved with her. "In college I didn't know if I wanted my work to be more realistic or stylized, but then I got into screen printing. Just the challenge of working with a really limited two or three color palette, and working with shapes and flat colors, really helped inform the style you see now. I ask myself which shapes are really satisfying and exciting for me to draw. It's a really organic process," she said. "Over the years, I've been drawn to different colors, too. In college my palette was cool and dark, but more recently I like a warmer palette. When I start a piece I usually start with just two colors and then, maybe halfway through the process, I start adding more colors on top of that. It's limiting, but it makes it easier for me to pick a direction. When I have too many options, it's intimidating to figure out a palette."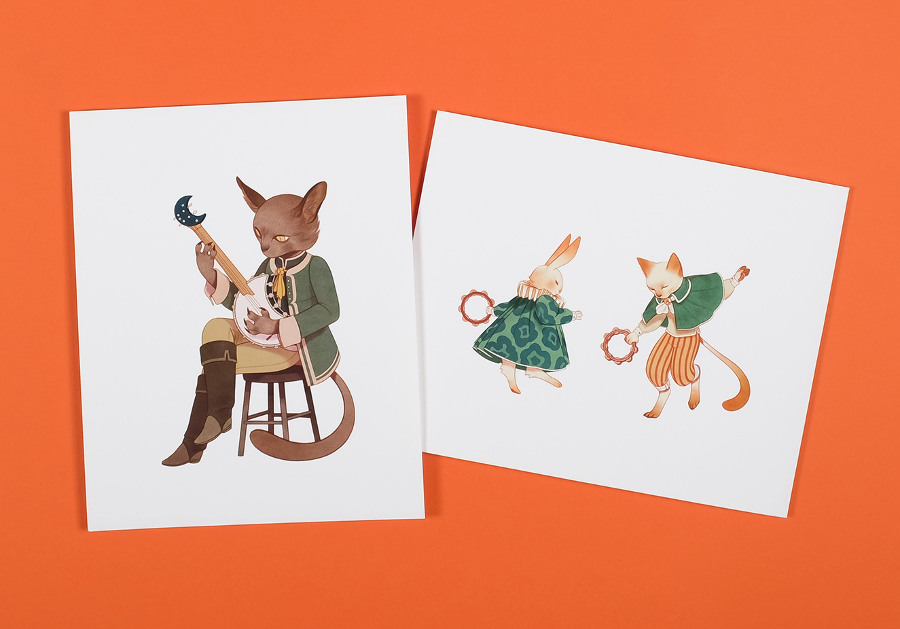 Managing the Creative Block
Rachel follows a similar philosophy when it comes to choosing her subject matter and overcoming creative blocks.
In college my former professor, Jaime Zollars, taught us to make a long list of things we love or know a lot about. If I'm stuck I'll go to that list and try to incorporate those things I'm excited about into personal or freelance projects. It really helps if I feel uninspired or stuck.
"I like drawing at museums or the conservatory for inspiration as well. Just leaving your apartment, getting coffee, hanging out with friends and enjoying life is important. Sometimes I'll even go back to old sketchbooks from high school or college and I'll find something really interesting I can work with."
Sketchbooks played a huge role in Rachel's development as an artist, and she started using them when she was a child. "My 'style' happened through a lot of experimentation and failure. I found sketchbooks were a safe place to do this without having to show anyone or get embarrassed," she said. However, she believes sketchbooks aren't the end-all, and her advice to new artists finding a voice is to fearlessly experiment, learn from mistakes and see what sticks. "A person's style shouldn't remain static ten years later. It's normal for your art to change organically, and I think these habits are useful in order to keep from feeling stale."
INPRNT Spotlights
Meet new artists through INPRNT Spotlights! The INPRNT studio debuts exclusive interviews with artists about their studio practice, daily life, and love of art. Discover a behind the scenes look into the art you love, and continue reading their conversation with Rachel Suggs over at INPRNT.
Interested in seeing more? Catch plenty of Rachel's works here.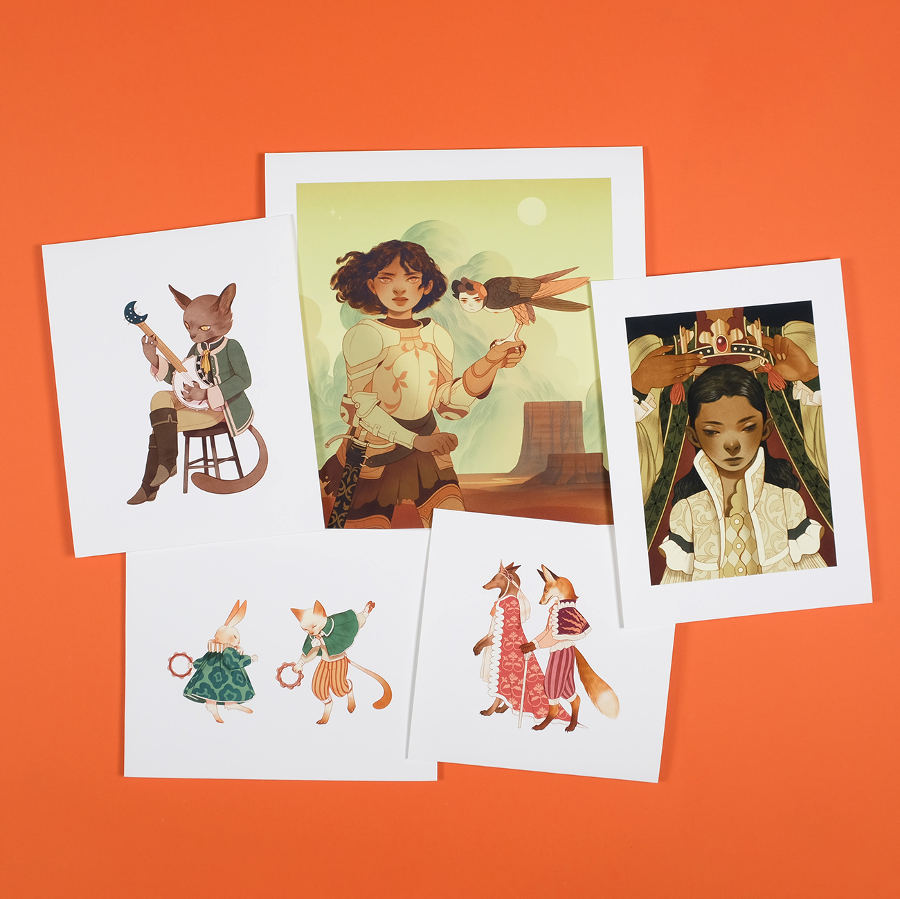 Rachel Suggs Social Media Accounts
Website | Shop | Instagram | Twitter
INPRNT Social Media Accounts