Let's face it – the best kind of fantasy is that tinged with darkness. Disney has nothing on the original folk and fairy tales, which passed from generation to generation, alighting people's imagination and fears at the same time. Thankfully, there are still creators out there who are feeding our minds with something more substantial. One such individual is ink artist McMonster. Moreover, now you can see his artwork in the flesh in his first solo show at Copro Gallery this month.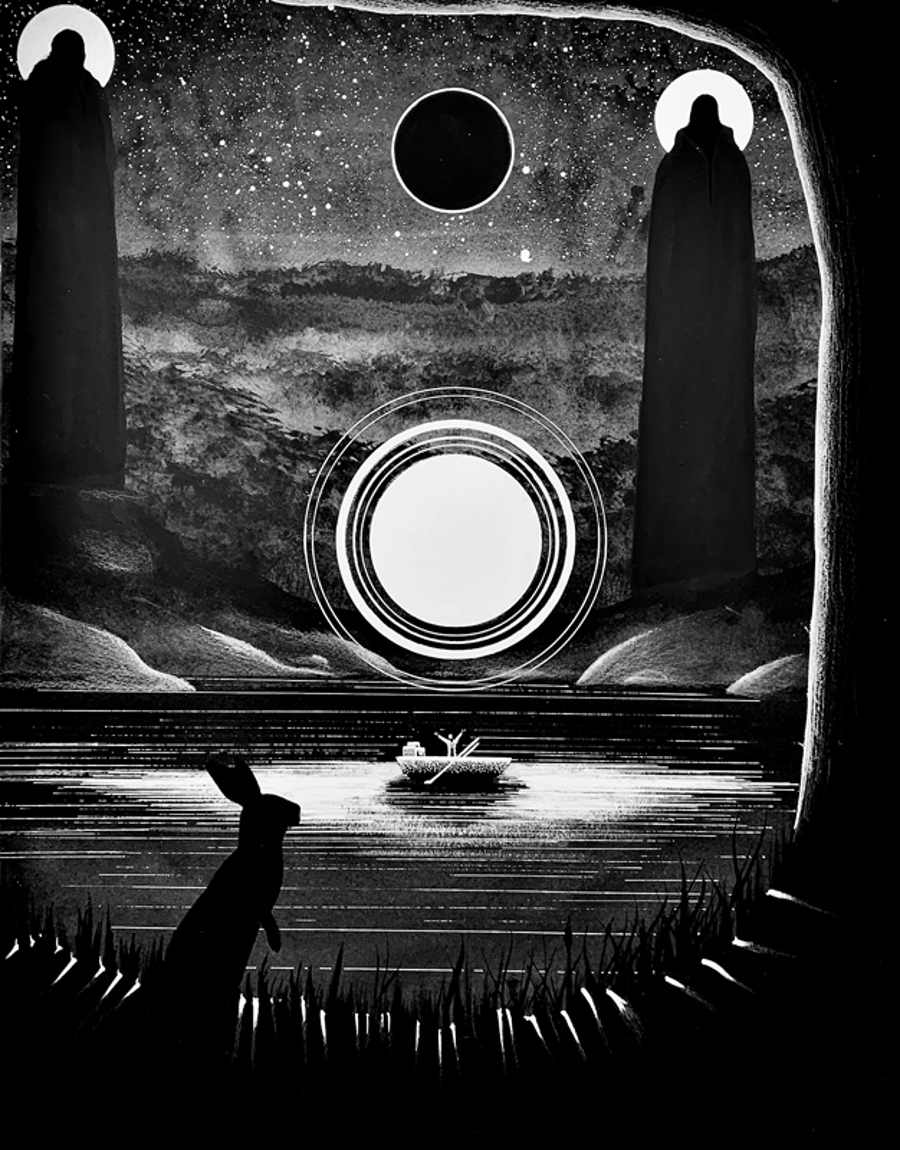 McMonster (also known as Joshua McQuary) creates multi-layered artworks solely from black India ink and bright white acrylic ink. Multidimensional tones are created by adding water to the black ink, building scenes which portray various different layers and depths. Beautifully, each artwork pulls you right into scenes filled with splendorous magic and darkness. And though echoing tales of myths and legend similar to those which our ancestors enjoyed, McMonster's creations keep a sense of the contemporary. Just as intriguingly, his solo show at Copro Gallery is titled Sonder.
'Sonder'
The profound feeling of realization that everyone, including strangers passed in the street, have a life as complex as one's own, which they are constantly living despite one's personal lack of awareness of it.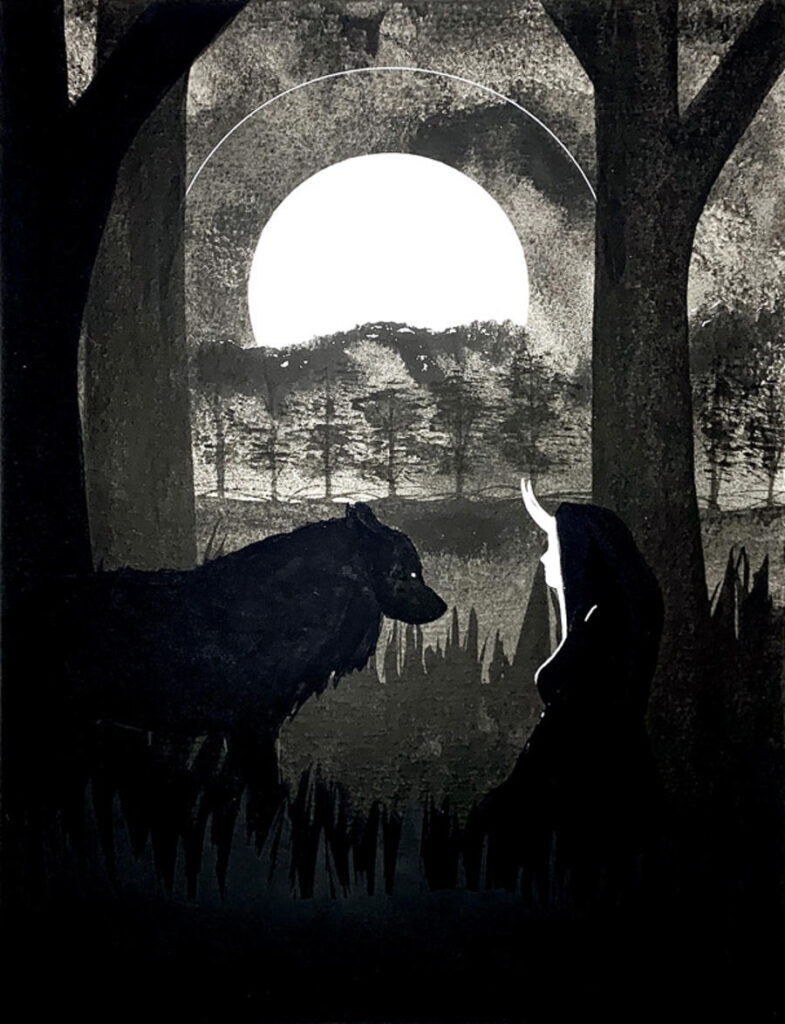 Interestingly, McMonster provides little narrative around his artworks. However, the titles of McMonster's pieces certainly lay the foundations for your imagination to run wild. Whether you enjoy the esoteric, wild lands or even dinosaurs or UFOs, these enchanted ink paintings will take you to new, adventurous places.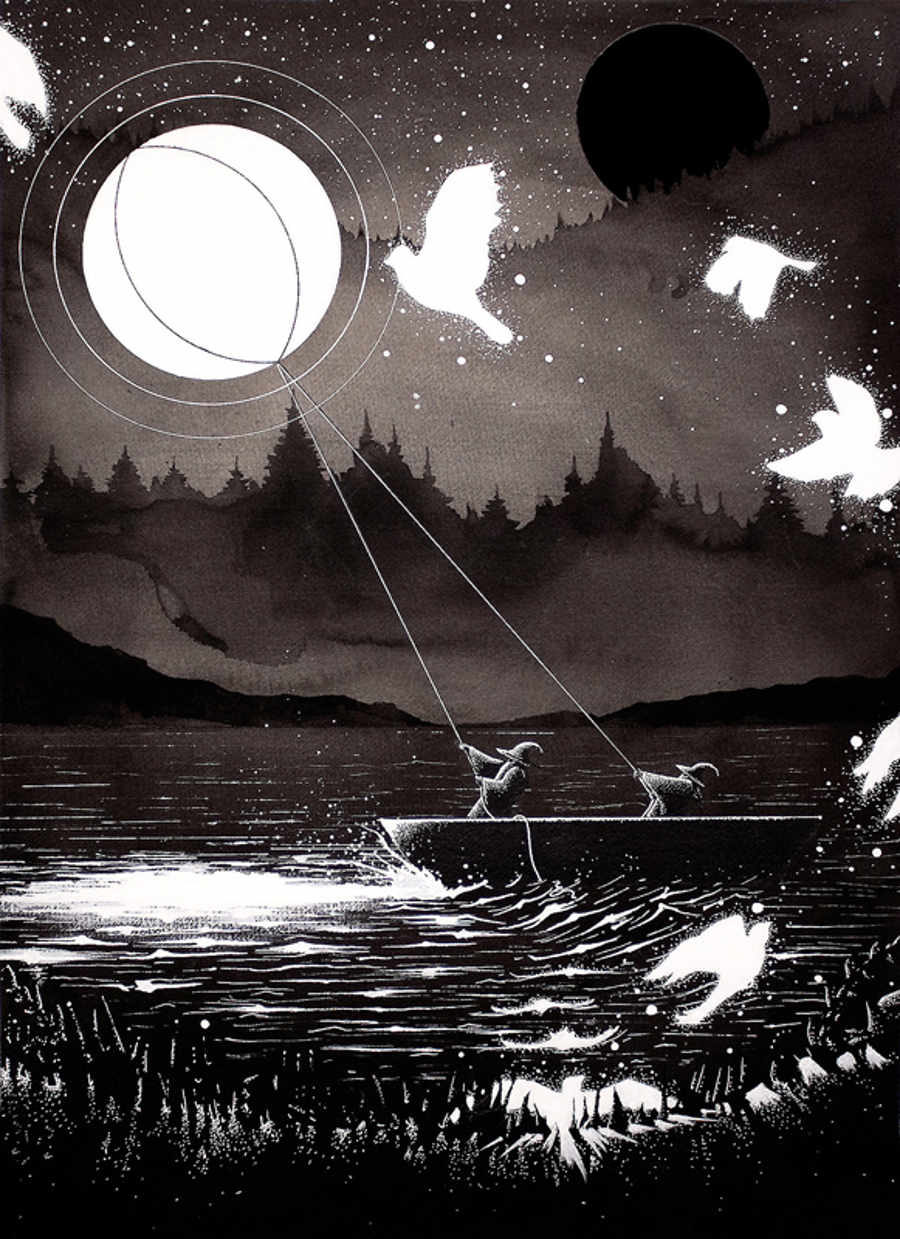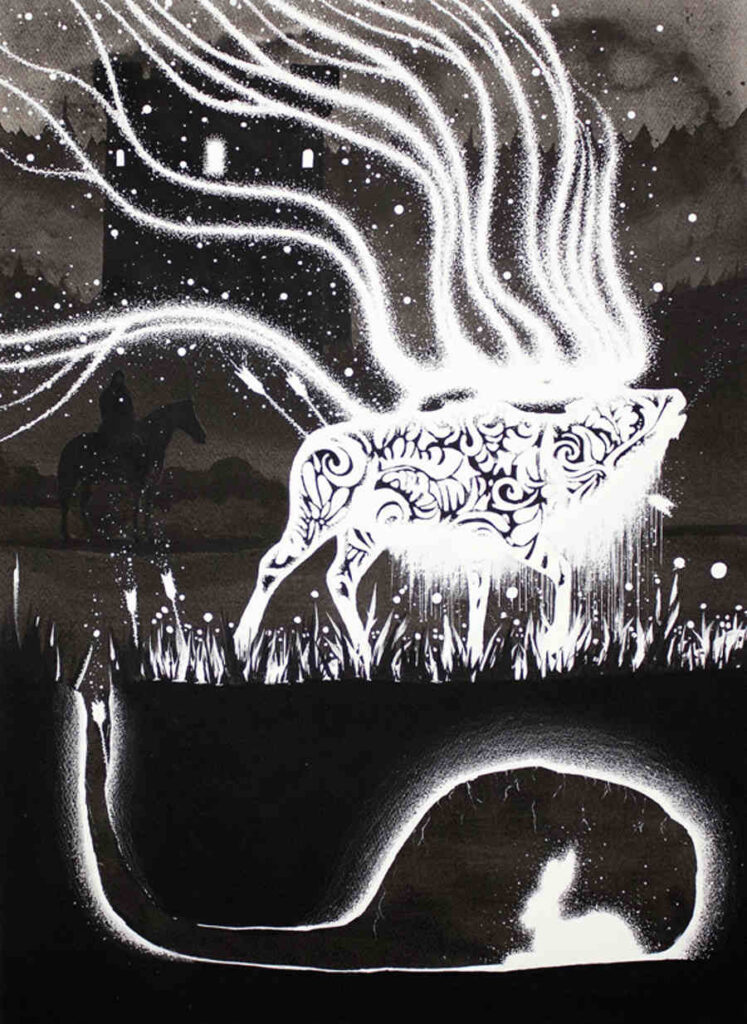 'Luxe Paws' Group Exhibition
Additionally to McMonster's 'Sonder', Copro Gallery is also celebrating the opening of 'Luxe Paws'. This exquisite group exhibition and fundraiser is curated by fellow artist Stephanie Inagaki. These two exhibitions work in perfect harmony together, providing an array of visual delights by some of the world's most edgy, quirky and dark artists.
Proceeds from 'Luxe Paws' will benefit Luxe Paws Rescue in Los Angeles. Luxe Paws Rescue is a volunteer-led street rescue effort in the neighborhood of Los Feliz, Silver Lake and Echo Park. The team focuses on TNR (Trap/Neuter/Return) and rescue for the youngest, most at-risk kitties. In this show, artists will donate a percentage of their art sales to Luxe Paws Rescue.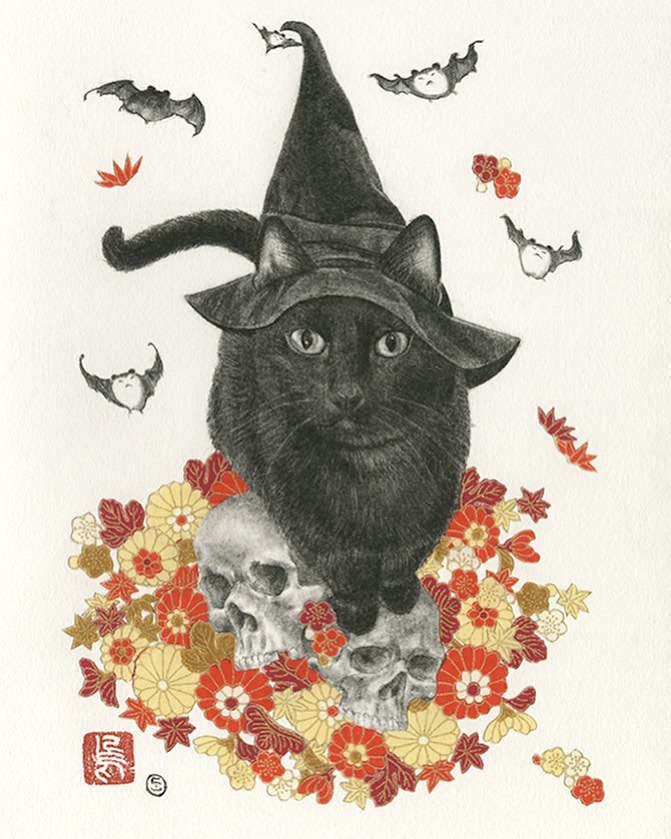 Exhibition Dates: June 13 – June 27, 2020
'Sonder' Opening Reception: Saturday, June 13, 2020, 6:00-10:30 p.m. PST (TBC whether this is an in-house opening, or virtual).
'Luxe Paws' Opening Reception Live Stream: Saturday, June 13, 2020, midday PST. Join Stephanie (@stephanieinagaki) on Instagram for a live stream of the exhibit.
Copro Gallery
2525 Michigan Ave. T5, Santa Monica, CA 90404 / 310-829-2156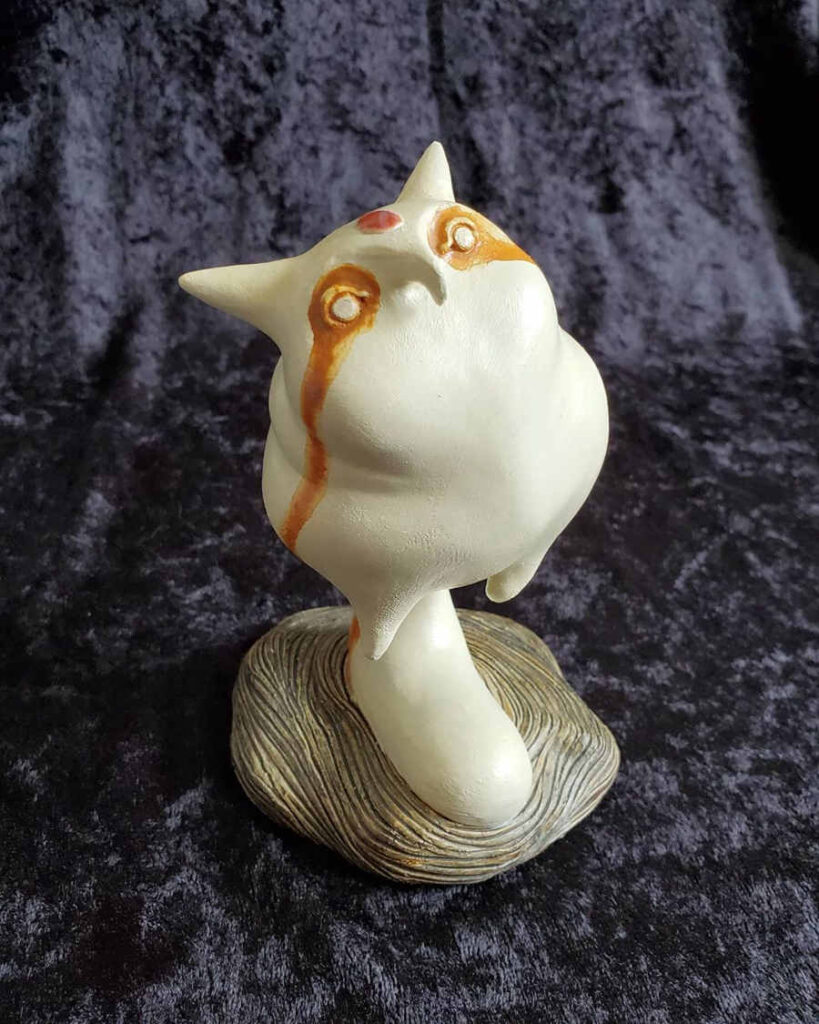 Artist List for 'Luxe Paws': Stephanie Inagaki, Brain Viveros, Sam Wolfe Connelly, David Van Gough, Hidden Velvet, Darla Jackson. Carin Hazmat, Allan Amato, Brian Busch, Lana Crooks, Dos Diablos, Ivonne Garcia, Karikatura, Paul Koudounaris, Sma Litzsinger. Olivia, Karla Pereira, Kat Philbin, Ave Rose, Spinestealer, Kevin E. Taylor, Babs Webb, Izumi Yokoyama.
Additionally, the new artworks by McMonster will be published in his upcoming book "Sonder", finished and published by Genuinely Whatever. "I've been asked repeatedly to create a book that has stories that go along with my paintings." McMonster explains. "That dream is now a reality with a twist! My book will include short stories to fit images I've created. There will also be a section where the reader can write in their own story. One year [after] the original release, I will take submissions of stories for the book, pick my favourites and re-issue a limited edition of books with the readers' stories printed as the final stories that go with the artwork." The publication, successfully crowdfunded via GoFundMe, will be available for the first time at the Copro Gallery opening.
McMonster Social Media Accounts
Copro Gallery Social Media Accounts