"I know nothing with any certainty, but the sight of stars makes me dream." -Vincent Van Gogh
Working out of her studio in the city of Lille, in Northern France, on the border with Belgium, Hélène Delmaire is an oil painter focused on both traditional techniques and pushing boundaries. At only 28 years old, Delmaire creates hypnotic work that plays with the notion of time in her paintings, tugging at light, fashion, symbolism and composition in intriguing ways.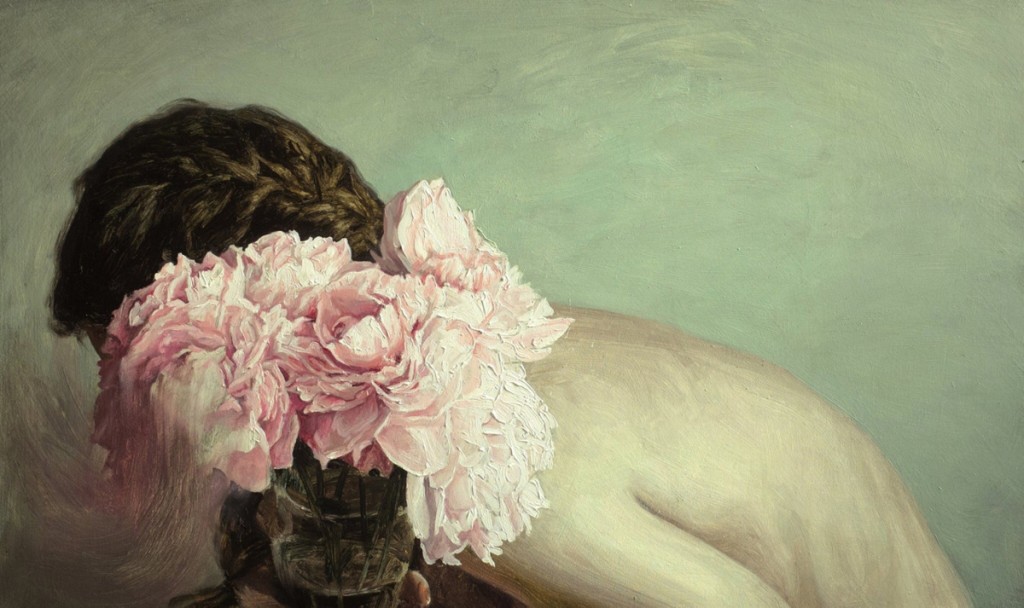 She has a painterly style—brush strokes don't bother her, globs of paint entice her, and seeing her process through the final work is an intimate way of exposing herself to the world. Her subjects often depict an area of fragility that is unique and realistic. Feminine and quiet, but full of a loud internal reckoning, Delmaire's subjects lean toward the contemporary, but their lavish costumes and adornments often reflect a time long forgotten. Her signature style, however, involves her obsession with destruction: On top of a perfect beauty, with tens of hours spent creating this whole human, this soulful and melancholy female, she paints a thick and bold blast of energy running through the composition like a blade, cutting through the traditional beauty to reveal another side of color and complexity.
Delmaire, of course, is not bound to just one style, her work fluctuates from one technique to another, whatever is best suited for each piece. Her beings she creates, even in pieces, feel real and full of emotion and life. She says she wants to address the relationship between mankind and nature, and what can be seen of each, through one another. She is interest in the internal workings of the human condition; things that cannot be spoken but only may be understood as they are brushed upon through senses and intuitions.
Delmaire has shown throughout Europe including Russia, England, Italy and France with a small number of exhibitions within the United States. In 2012, Delmaire was the finalist for the East West Art Award in Pall Mall, London. Now, she is represented through a number of small galleries all over the world, including RAWsalt in Laguna Beach, CA and Manifest Gallery in Cincinnati, OH.
Though she predominantly paints females and pieces of female bodies, her intimate pieces find the light and the dark in all of us, the fragility and vulnerability in simply living. They are strong, sensitive and a little angry—and inspire us to reflect and to dream.