At Beautiful Bizarre, we want every day to be inspiring and so we've joined hands with the likeminded at iCanvas to help spread the joys of what holds us together… art. Like you, our loyal readers, we believe in it and advocate the importance of supporting its individual creators.
We hope you enjoy this special article by our friends at iCanvas.
iCanvas are the sponsors of the Photography category for the Beautiful Bizarre Art Prize 2020. To learn more about the art prize, please visit beautifulbizarreartprize.art.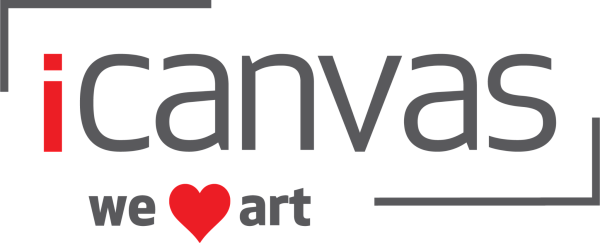 At iCanvas, we're obsessed with art for the same reason you are. We're in constant pursuit of that feeling you get when you witness the intangible, understand the inexplicable, and experience a new connection. Those feelings have the power to change the world, which is why we believe in a world with more art. We partner with independent artists to champion their careers, help them bring more art into the world, and thus, keep that feeling alive within us all.
Our roster of artists is a varied lot, but a unifying factor among them is their ability to captivate passionate art appreciators. Simply put, once you see them, you need to know them. Through their ingenuity and skill, esteemed lowbrow artists and Beautiful Bizarre regulars like Lori Earley and Dan May have gained throngs of dedicated fans, for whom iCanvas is honored to offer high-quality canvas prints of their distinctively surreal pieces.
Artists like May and Earley were pivotal in leading us down delightful rabbit holes of lowbrow, pop surrealist, and generally niche or underrepresented classes of artists teeming with talent and on the verge of fandom. In other words, our team of artist hunters have lots of "Whoa, that's cool" moments. We highlight under-the-radar, emerging artists to make it easier for everyone to have those reactions too. So, without further ado, here are a few recent finds we think you need to know.
Whoa, that's cool. — iCanvas
We found DËMO's art on Beautiful Bizarre's Instagram feed, and to say it caught our eye is an understatement. The shadowy eyes, spindly limbs, sharp profiles, and exaggerated features struck us as a bold, refreshing style demanding to be seen. An amalgamation of astrology, mythology, fashion, and the art of drag creates a singular vibe that speaks to art lovers who share any of these passions. Behind the vogue-like poses, DËMO hopes to convey a sense of individualism, duality, confidence, and melancholy. We believe that's well achieved, and more.
Sometimes an artist's skill is so outstandingly evident, it's hard to believe they're still on the rise. That is most certainly the case with recent addition, Teodora Jelenic. Her lush female portraits showcase hyper-realistic detail and employ a masterful treatment of light that together make her subjects seem three-dimensional and emanate a soft glow. From Beautiful Bizarre to iCanvas, reactions to Jelenic's work are near unanimous in their praise and amazement, making us thrilled to be able to introduce Jelenic's work to new fans-to-be.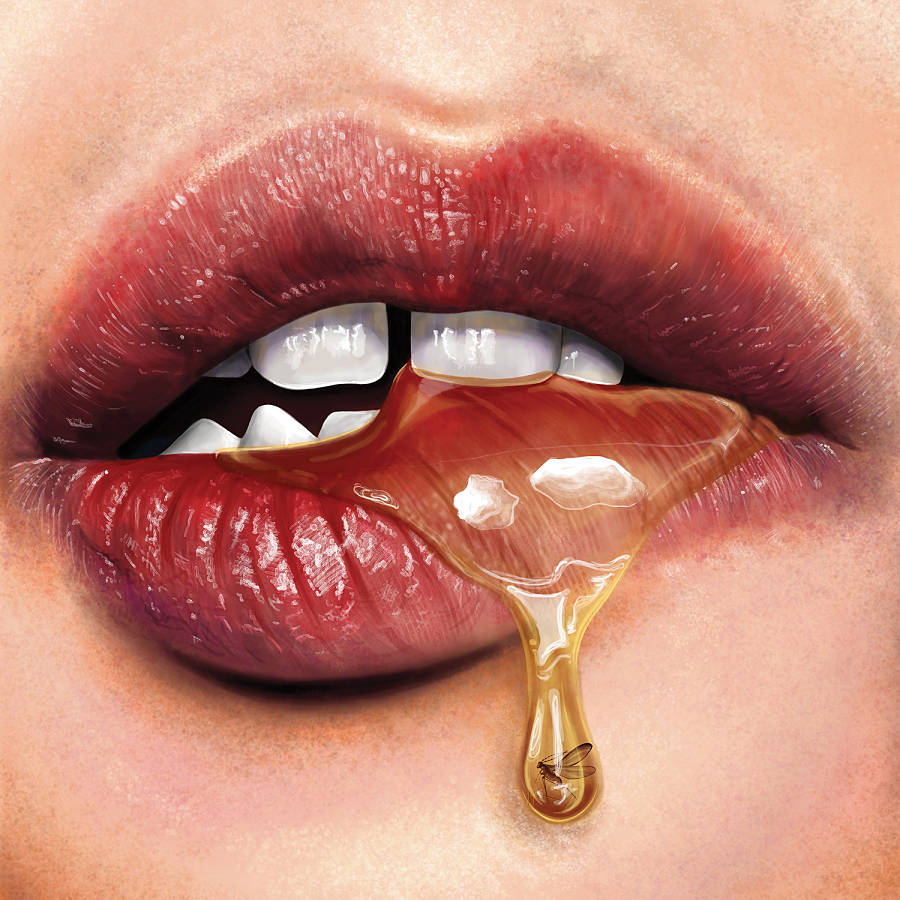 Dark fantasy is runway-ready in Mahyar Kalantari's digital designs. Merging elements of fashion and lowbrow art, their work evokes stylish vibes in dark, "Tim Burton-esque" landscapes. Real looks by iconic couture houses like Versace and Maison Margiela strut off the runway and are playfully led into shape-shifting worlds made of daydreams and nightmares. For those looking for that perfect blend of strange, striking, and chic, we think Kalantari could be your next obsession.
Artist Ria's portfolio of vibrant prints featuring beautiful and confident women of color exemplify the strength, realness, and peace embodied by contemporary black women seeking authentic representation in the art world. By licensing with Ria, an artist who was actively seeking new exposure, we were able to support her mission of spreading a positive message through art. Showcasing her talent has helped amplify her voice and empower her to create more art, which we consider a mission accomplished. "I just received my first sales report… I'm definitely smiling," says Ria. Her breadth of work continues to blossom as her art wins the admiration of new fans each day.
I'm definitely smiling. — Artist Ria
The souls of the Surrealists live on in Alexander Mikhalchyk, whose intricate prints mystify the brain and make the eyes do a double take. The Ukrainian artist touches on controversial topics and poses thought-provoking questions that make viewers dwell, dream, or even dare to change their world views. The longer you look at this art, the more details appear, making it perfect for escapists who love the unconventional and crave images that tell stories. Mikhalchyk's prints are great for surrounding yourself with art that keeps you curious, stimulated, and in awe every day.
Enjoy these artists? Visit the iCanvas blog to read about more independent artists like Mahyar Kalantari, DËMO, and more. Or, click here to check out more pop surreal and lowbrow artists we currently offer on our website.
iCanvas Social Media Accounts