American painter Lisa Yuskavage's figures reside in a world of in-betweens. Associated with the re-emergence of the figure in contemporary paintings, the artist cites Giovanni Bellini, Johannes Vermeer and Edgar Degas as sources of inspiration. Utilizing their techniques on color and light, Yuskavage applies an electric, bright lens to her work, bringing these renaissance era methods to modern time.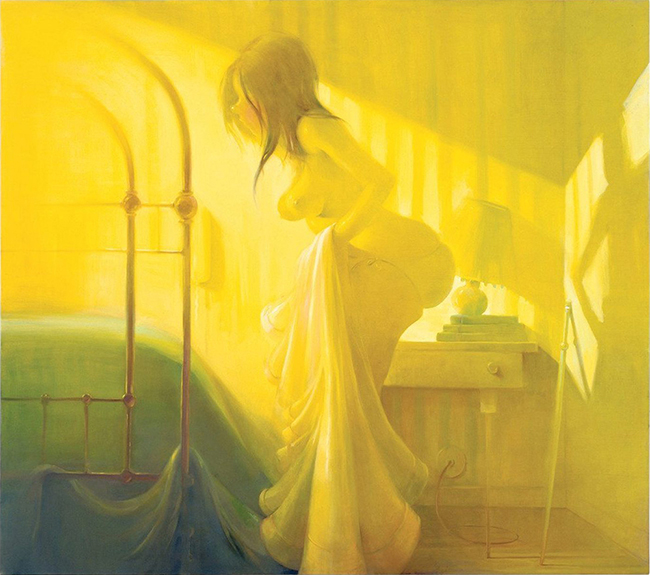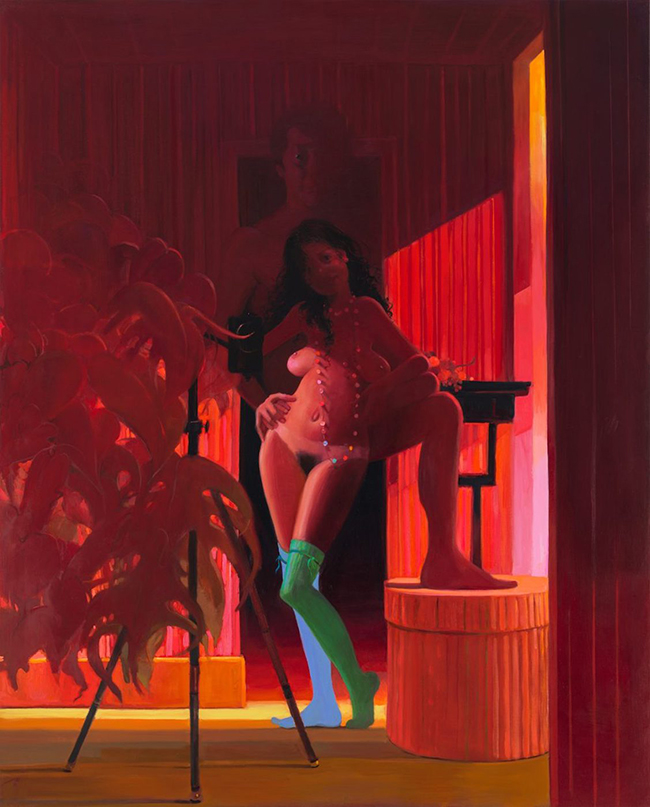 Looking to and working with references from pop culture and art history, the high and lowbrow, the realistic with the abstract, the angelic with the grotesque, Yusavage creates seemingly ordinary yet fantastical landscapes with Lolita like figures. Often partially clothed or nude, they have exaggerated curves, creating a caricature of the female body.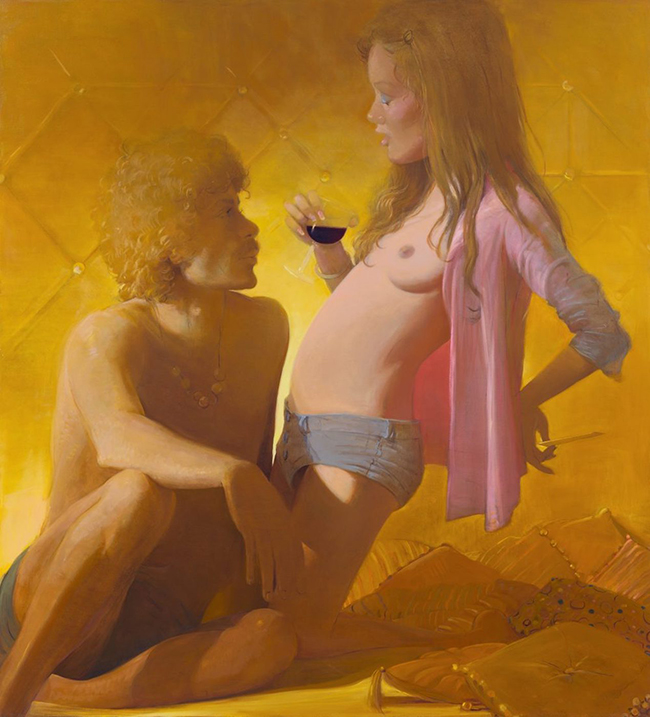 At times, her work has been met with criticism by feminists who believe her distortions of female bodies are anti-women. Instead of defining its meaning, Yuskavage prefers to have the work speak for itself, allowing the viewer to draw their own conclusions.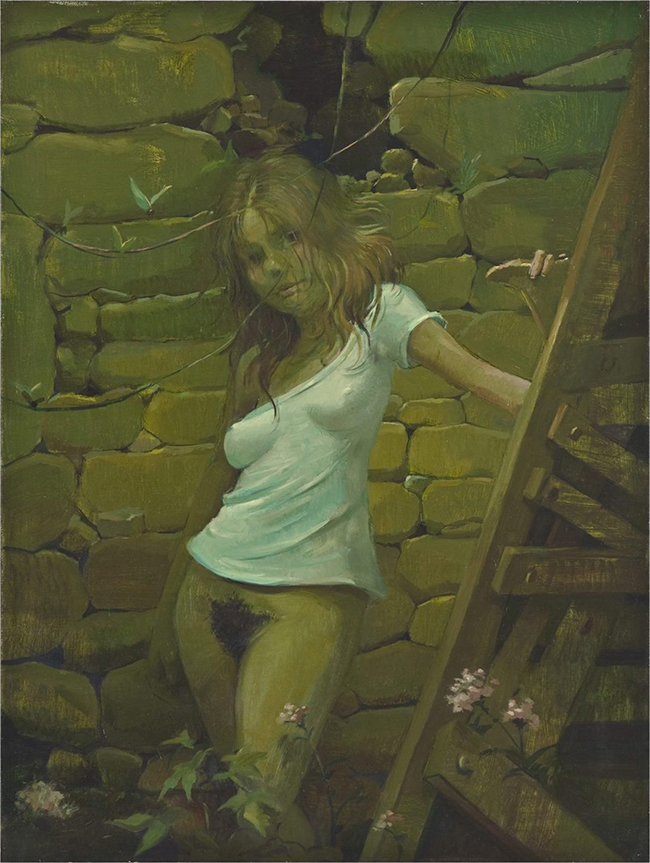 About her work, the artist has stated, 
"I think it's a good problem to have the jury still out because once you are consumed and become muzak, you are already dead. I think the world is essentially misogynistic. But I think that there is such a thing as female potency. It's a very particular kind of intensity, a very particular kind of inner life, and I don't think it's been seen very much in history.

To go back to harmonies and contrasts, if you are harmonious with everything that's come before you, you're doing nothing. If you create some dissonance… it's part of your job to make people see things they don't want to see. I do think that's part of my role, to carry on discussing my own brand of what it's like to be a female. Though I can't even really talk about what it's like to be a female, I only know what it's like to be Lisa."

.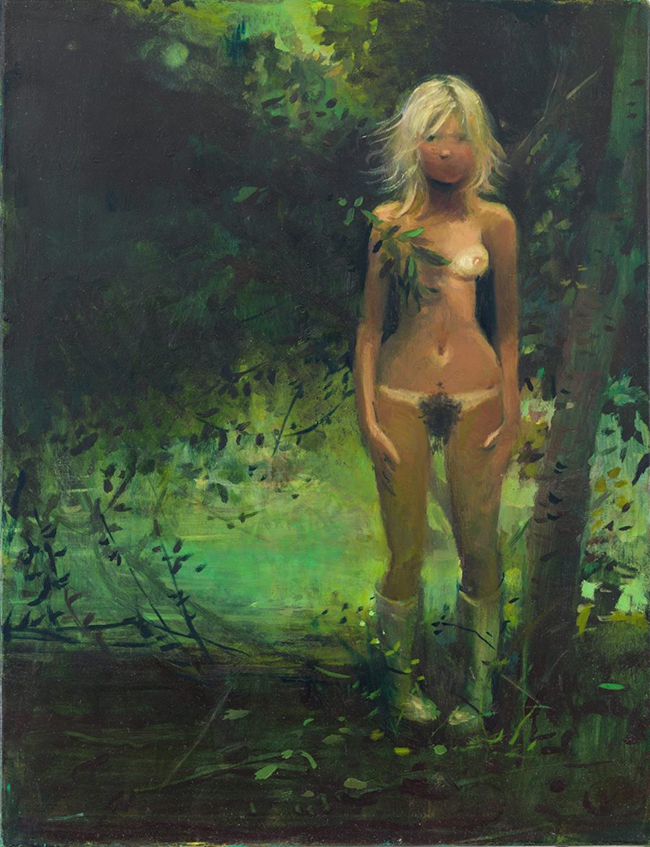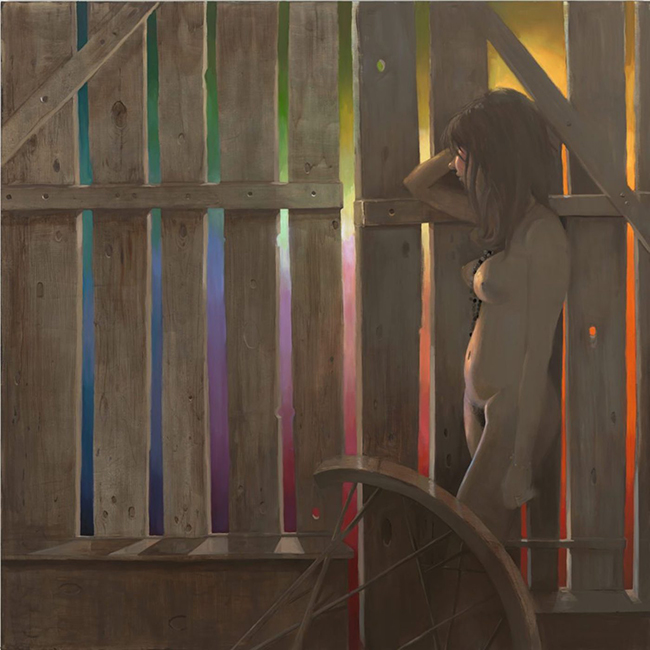 The artists figures are strong, bold and in charge of their own sexuality. They are frequently shown staring directly at the viewer with a seductive expression mixed with aloof curiosity. Towing the line between exhibitionist hippies and mythical icons, the serve as representations for liberation and freedom. Yet these eccentric figures are not incongruous, rather they become quite human in their dualities and contradictions.