ArtHatch and Distinction Gallery are celebrating their 8th Annual Art-A-Thon! This exciting event featured an array of artists all on the same mission of creating for 24 straight hours… giving art lovers the unique opportunity to learn more about the individual artistic creation of each piece before bidding and potentially adding it to their collections. Even if you missed the 24 hour creative process that took place last weekend, there's still time to bid!!
Below, enjoy a sampling of the amazing artworks that will soon be available! And to top it off, part of the proceeds raised from this wonderful event will benefit the ArtHatch Teen Program.
The Opening Reception for the exhibition, with the artists in attendance, will be held the weekend after the event on Saturday, January 12th, 2019 from 6-10 pm with open studios, beer from Stone Brewery, wine from BK Cellars ($2) and live music.
Artwork will be available for viewing and bidding through February 2, 2019 at 2pm.
Press: ArtHatch is excited to announce our 8th Annual Art-A-Thon, a marathon of artistic creation to benefit the non-profit art center's teen program. 20+ artists from San Diego County will join together to create artwork for 24 straight hours. Completed artworks will be auctioned off starting at $50. Proceeds from art sales will be divided between the artists and ArtHatch to help support the center's free art education program for local teens. Art-A-Thon is as much a performance piece as it is an exercise in creativity and endurance. This is a unique opportunity for patrons to experience the creative process behind the art they collect first-hand. Painting, drawing, and jewelry will be among the featured media, with participating artists ranging from emerging to seasoned professionals. The Art-A-Thon will be held at ArtHatch from 12pm on Saturday, January 5th through Sunday, January 6th, 2019 at 12pm. The public is invited to come and watch artists create during the entire 24 hours live or online via Ustream.
317 E Grand Ave, Suite B
Escondido CA 92025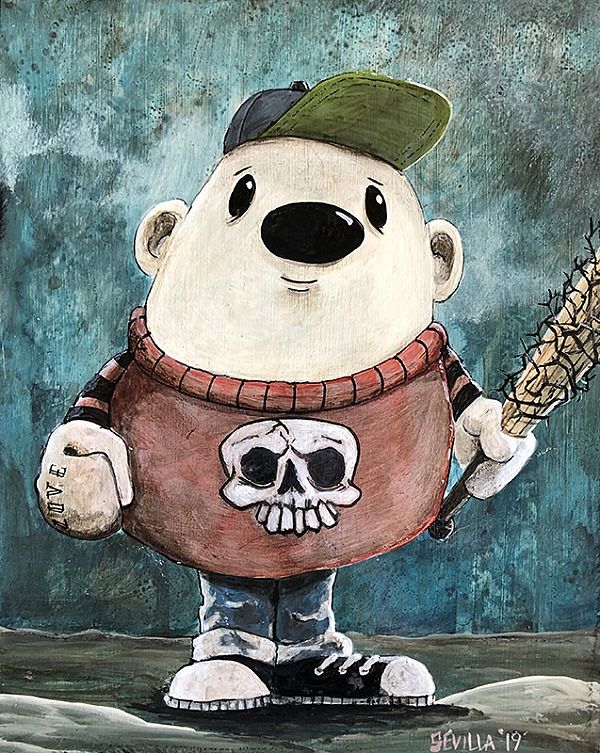 "At Home At The End of the World"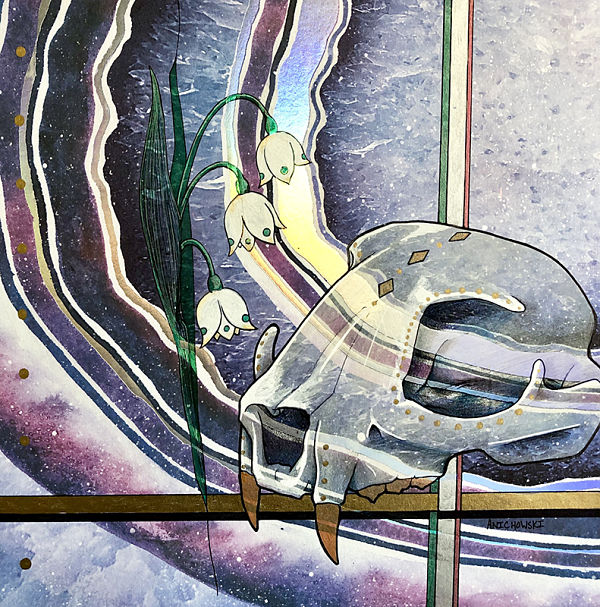 "Slumber – Mouse Cat Skull"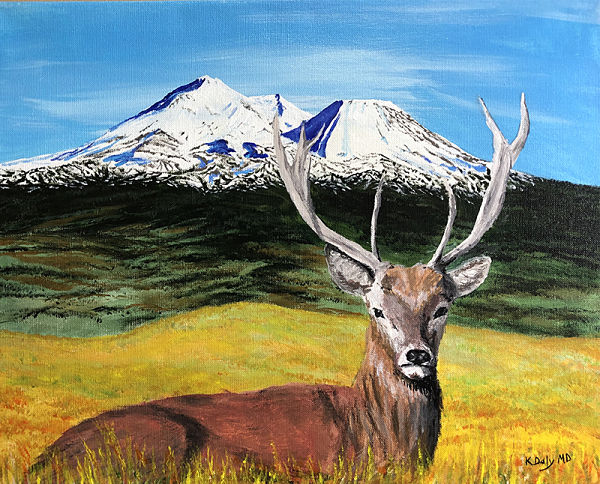 "Chillin'"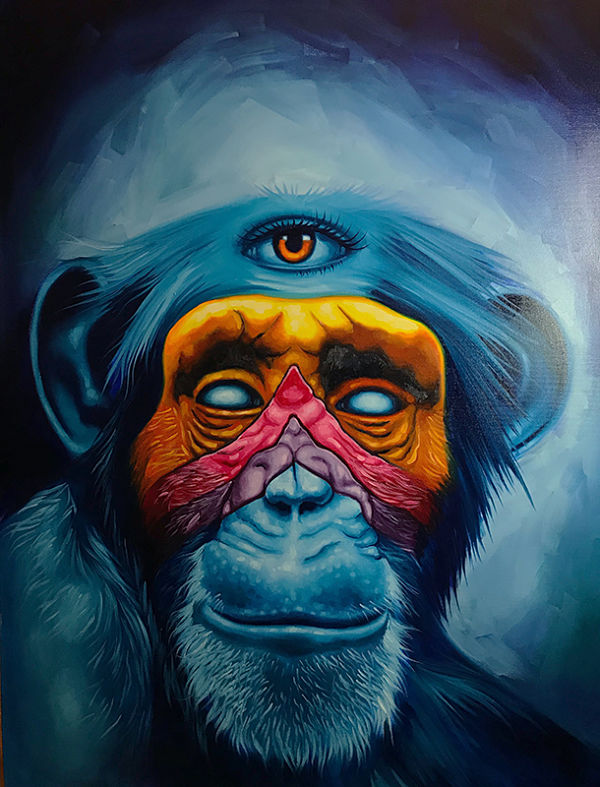 "Blue Energy Flowing"
Kelly Vivanco (painting) and Peter Hillier (frame)
"Hedgehog Sweater"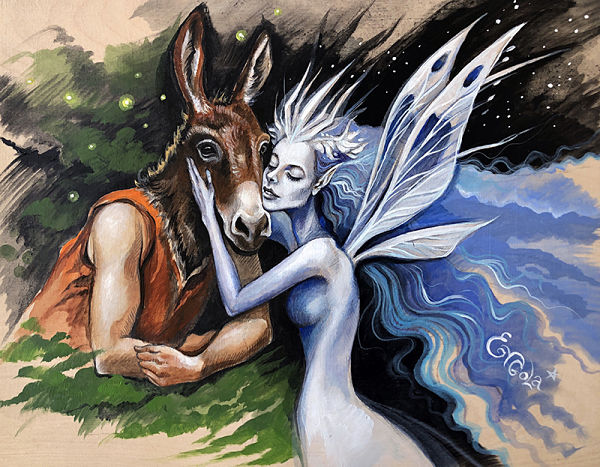 "A Midsummer Night's Dream"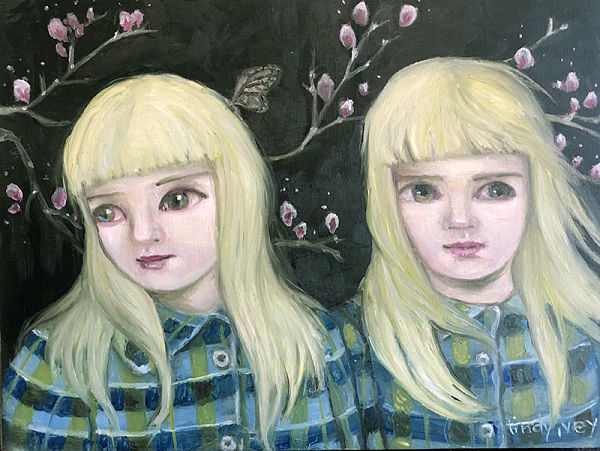 "Donnie and Marie"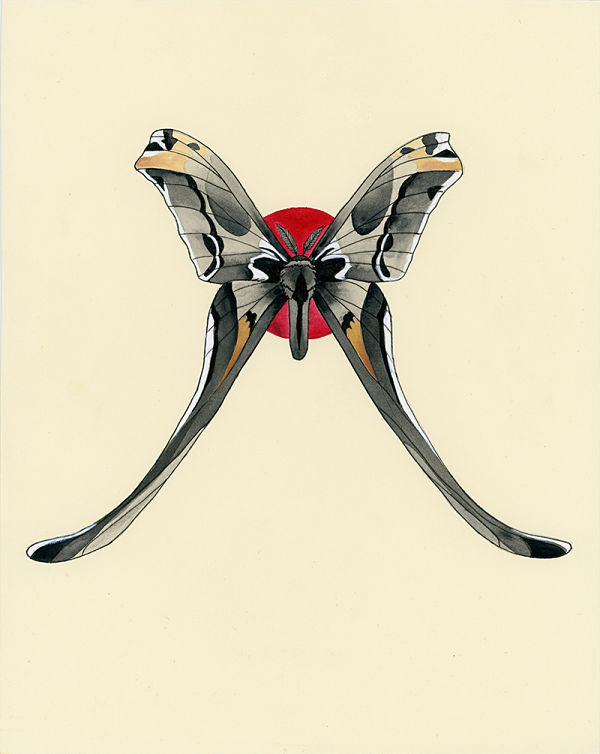 "Samia Cynthia"