A woman with the ability to create dark visions through a variety of disciplines, Ashley Joncas is anything but ordinary. As someone who has taken the leap into becoming their own boss, Ashley's extraordinary studio Énigme combines all the visual media she loves working in such as photography, fine art, design and production. She describes herself as a design disruptor – someone who's constantly creating dialogue around cutting-edge work – and thrives on "creating imagery that explores ideas beyond this world". An artist on the rise featured in Beautiful Bizarre Magazine in 2016, Ashley's work has been showcased by some awe-inspiring brands including Vogue Italy, Dark Beauty, and Bleaq, and she has worked as a key muse and collaborator in various artistic endeavours such as musician album covers, merchandise, and large-scale street art. I had the privilege of chatting with her recently to find out exactly what it means to disrupt in the design space, as well as what makes her tick, and why she's a hardcore Poe fan.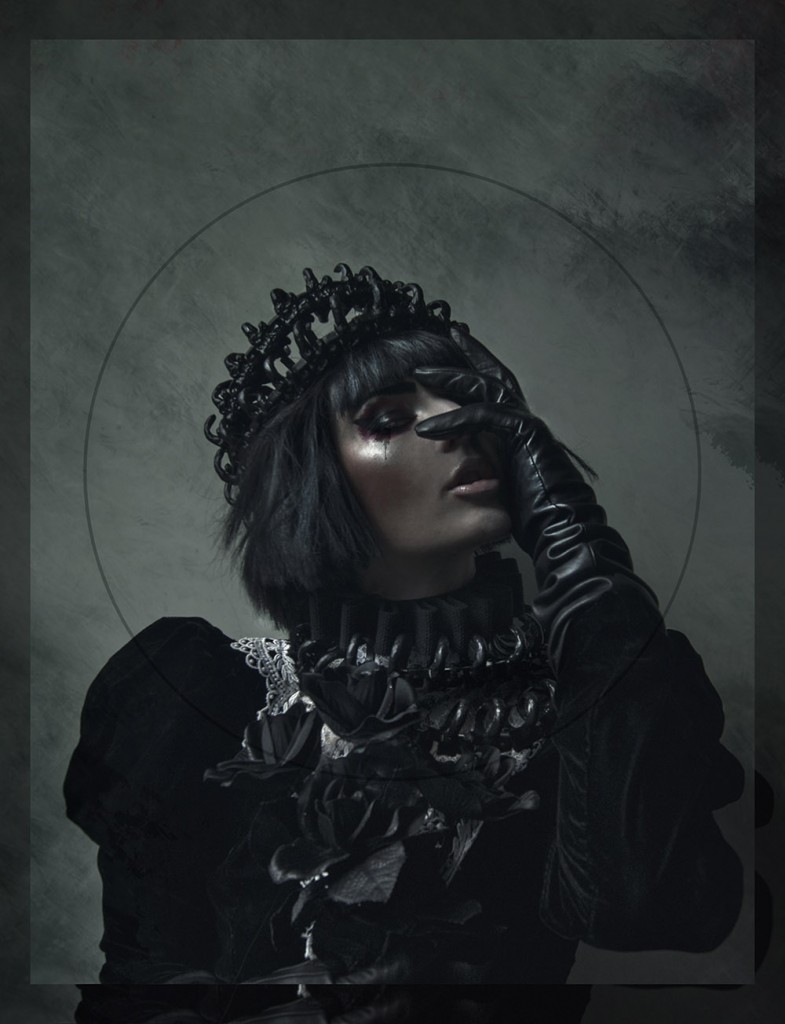 Ashley Joncas
.
Why did you choose this particular medium in which to express your artistry? Tell me about your journey into photography so far. 
I fell into photography by accident. Eight years ago, I was more of a painter/illustrator and needed photo references for my work. At the time I was also really fascinated with how light cast shadow on forms. The only way to grasp it fully was to buy a camera and get a feel for it, and instantly I became obsessed with photographing people. I began solely as a self-portrait artist the first year, and that later influenced the more meaningful creations I do now using myself, as well as with other people. I always combine my traditional art techniques as a painter when editing, so I almost always refer to myself as a multidisciplinary artist before photographer.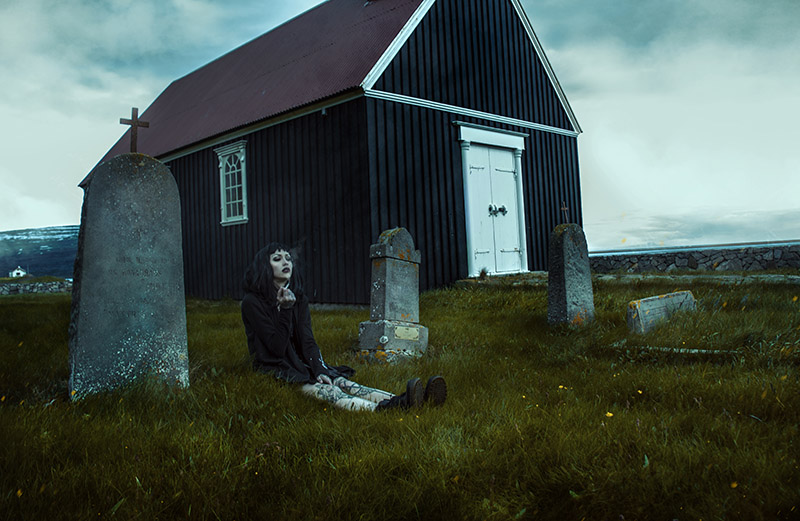 End of the Road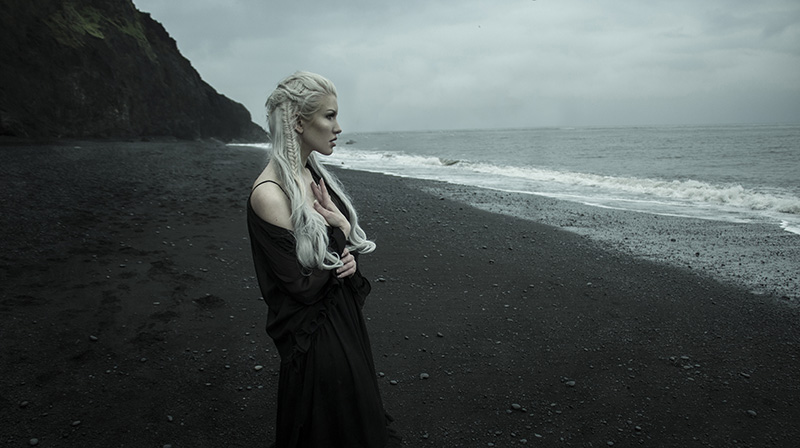 By Sea
Where do you find inspiration for the dark visions of reality and fantasy you create?
A lot of my final photos derive from dreams that I have. The busier I've become, the more vivid and dramatic they are (probably due to stress), but most of the fire-infused images I've done are direct reflections of nightmares. Most of the trauma I've gone through earlier in life is also a catalyst, as well as various moments of rebirth from those unstable times. For portraiture, I also will be asleep and something will spark an idea, so I keep a notebook with me at night for those moments. On the flip side, film and music are huge inspirations for me visually. I'm constantly watching the same movies three or four times because I focus solely on set design and colour grading instead of the plot the first time I watch them. I get really nerdy about it, but the atmospheres created are big for me.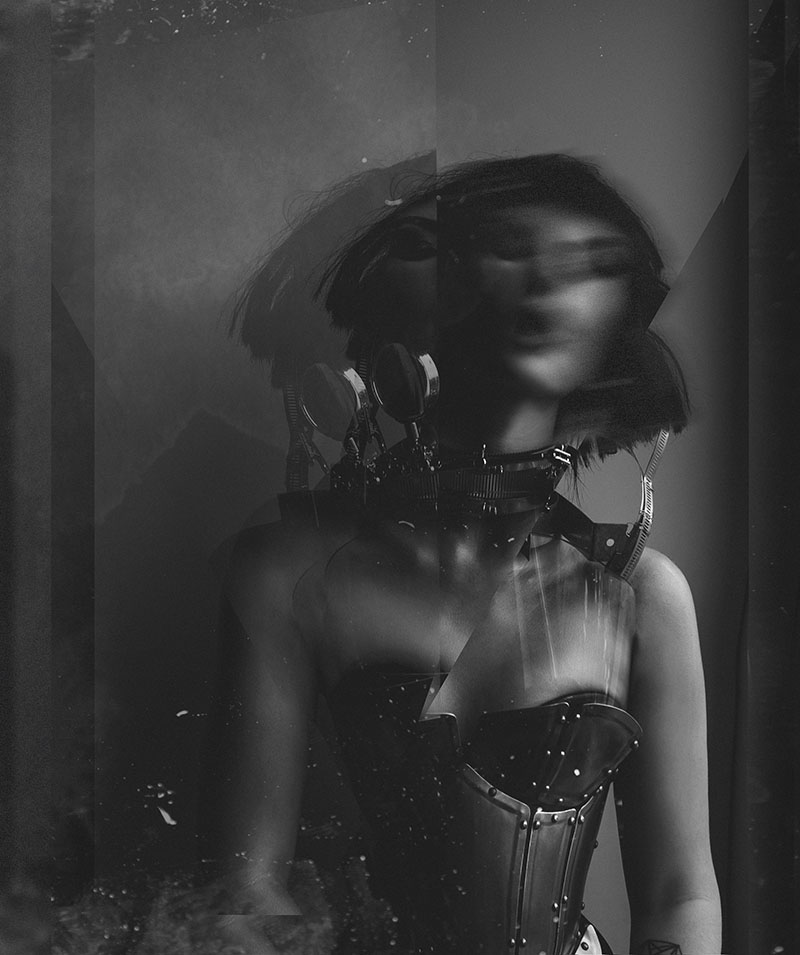 Nocturnal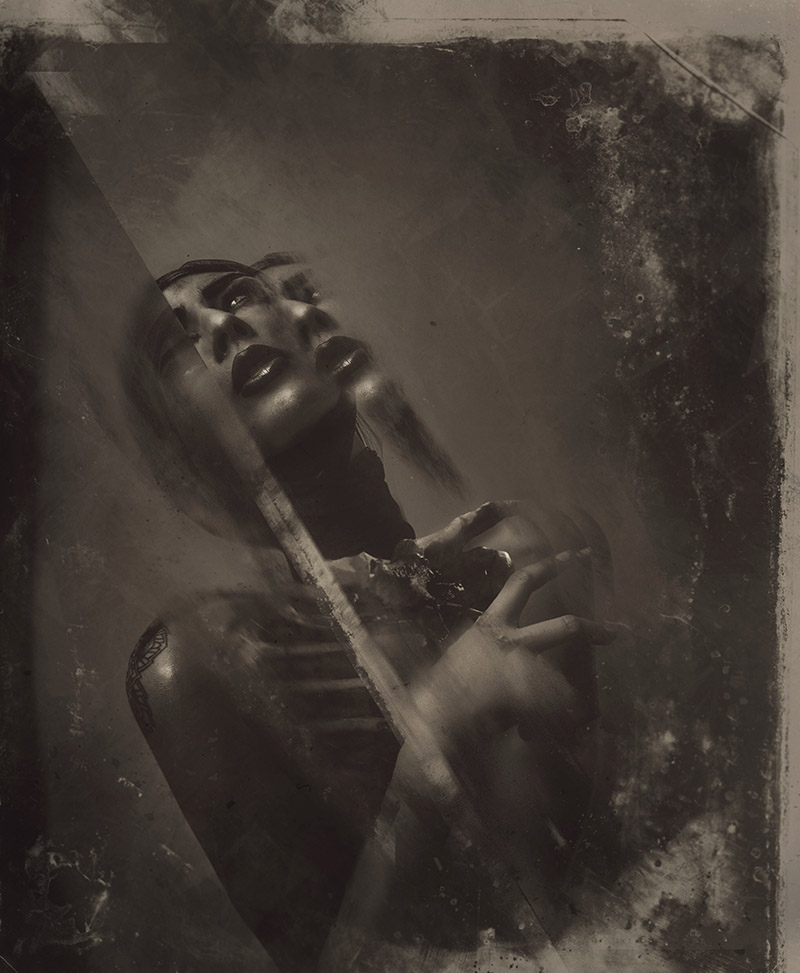 Severed Mind
Unearthly Delights
Which artists, contemporary and classic have influenced your work, and which of their creations have really stood out for you? 
Some of my major influences also include Hieronymous Bosch, whose Garden of Earthly Delights became an ongoing artistic fascination of mine. I admire Steven Klein as a photographer and visionary, and then Steve Jablonsky, Ramin Djawadi, and Amon Tobin as artists in music.
I spotted a reference to Edgar Allan Poe's The Red Death on your socials. Are you an avid horror reader? Who are your favourite authors, and what do you take from these or draw into your creations? 
Edgar Allan Poe is one of the few poets who numb my soul with words. It's hard to explain, but his work has this dry, bitter, but entirely realistic depiction of love and death and life that I resonate with. Reading his work instantly paints images in my head. I guess I'm obsessed with him, I mean, I have his words tattooed on my ribs, so Poe is life. As far as books, I, unfortunately, have five seconds of reading time a month lately, but Stephen King's work is forever an ongoing inspiration for me. The psychology of fear and terror has been a weird fascination with me for years, so his work is uncomfortably comforting. As I've mentioned, much of my work has derived from nightmares, and through photography and art, I try to transcend beyond whatever fear it instills, until it becomes beautiful. If you are exposed to something enough, then eventually it just becomes normal, which is a lot like breaking into the art industry.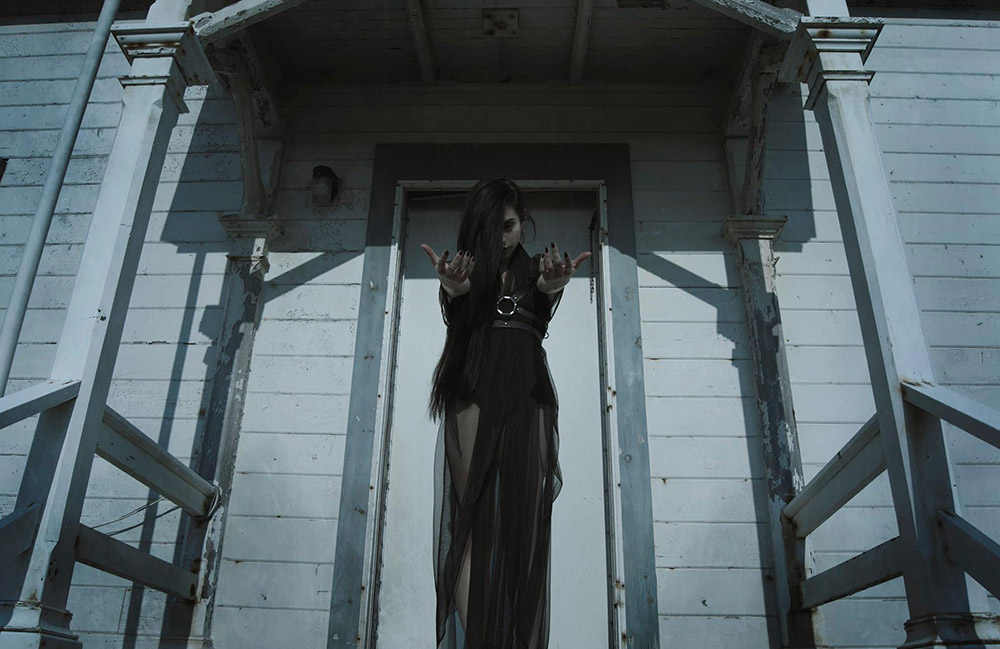 Illimitable Dominion
Tell me about your process. How do you go about doing an original piece versus commissioned pieces, what are the steps, and how long does it take you to complete something? 
It's always different depending on the project, but the basic core of each piece I take on for a client consists of a symbiotic relationship between exploration and organization. Everything I do has some sort of list, mood board, concept sketch, and a timeline attached to it. Clients will come to me with an idea and it's my job to take it to the next level and give it life. For my personal work, it's much looser and can take anywhere from a day to six months from start to finish. My own work is intertwined with my mind, so it depends on the urgency of the message, or the complexity of the concept.
What is a day in the life of Ashley Joncas, and what visual inspiration do you take from the world around you to incorporate into your work? 
I wake up very early! Usually, I'm alive and chugging coffee by 5:30am, answering emails or running to the gym. Before the world is fully awake, I've finished my first wave of planning, emails, pre-production on projects, and have had enough caffeine to quench an army of Orcs. If I'm not shooting I'm almost always editing, and taking sanity walks to clear my head. Thankfully, Seattle is great for walking aimlessly, and for me, it's important to step away from work and come back. When I'm out, I get a lot of textural inspiration from random old buildings, alleys, and parks. Inspiration can come to me through anything, though.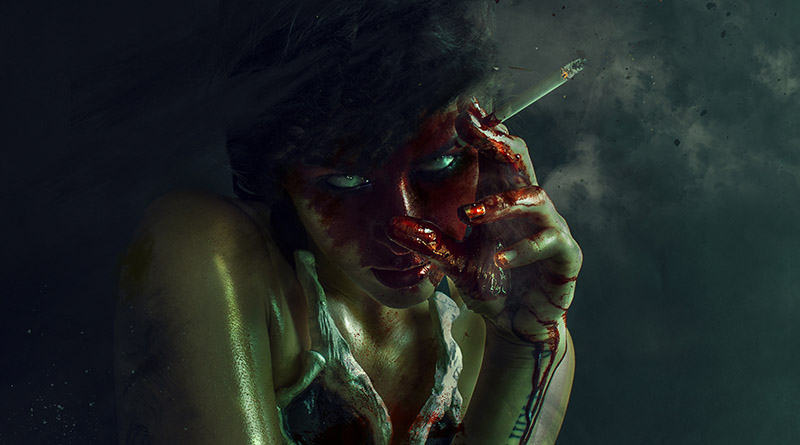 Every Last Drop 1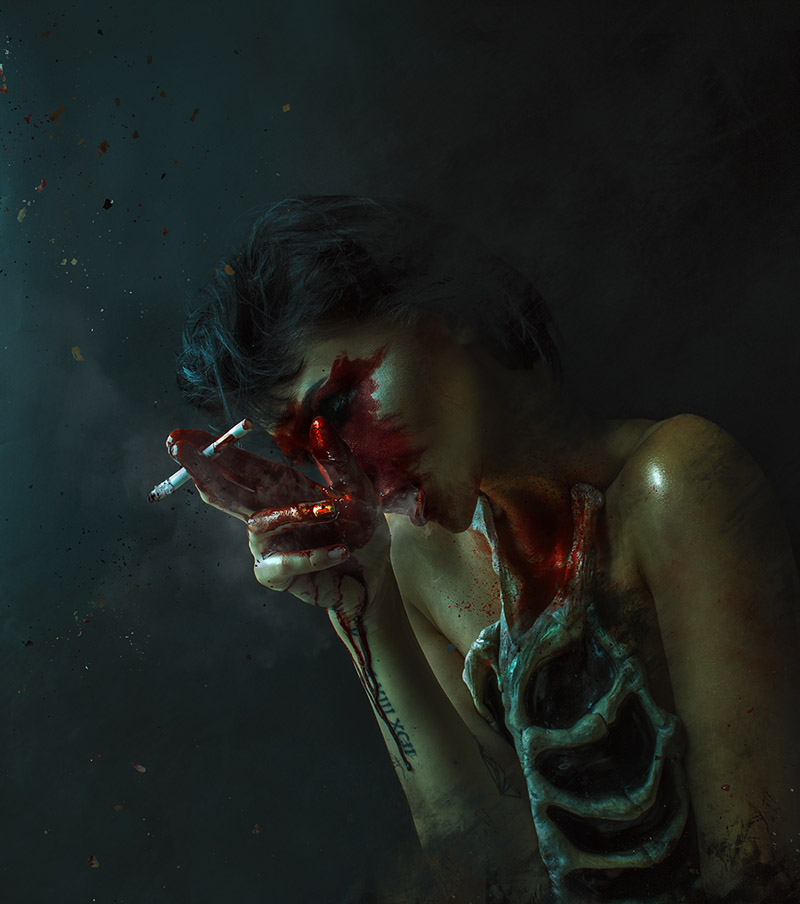 Every Last Drop 2
Tell me about your design studio Enigme. How much is your work split between editorial photography, graphic design, post-production, etc. and which medium do you enjoy working in most? 
My design studio in Seattle is essentially every creative medium I dabble in fused together under one roof, and instead of having a team with specific focuses, I do everything myself. It always makes me sound like some crazy octopus with a million hands, though. I get nervous when I meet people and they ask me what I do, because my response is "Do you have like, an hour? It's complicated…" I've always enjoyed being able to jump in and out of roles, and the chameleon-like persona has helped me stay more in demand. As far as the studio's work, 50% of it is all branding or graphics and website building for various companies. The other half is a small swirling hurricane of photography, post-production, and creative directing, which is my favourite part!
I was stalking you on Instagram and found out you worked as creative director on a campaign for the new Marilyn Manson collection? Tell me about this. 
The roll of creative director for the new Marilyn Manson clothing collection came about unexpectedly, but I was excited for the challenge. It was the first time I was ever able to bring my ideas to life beyond 2D imagery in multiple videos for a worldwide campaign, so as usual I put everything I had into it. Thankfully, I have a brilliant production company (Obsidiian Collective) who were there to make my dreams a reality. We spent a month planning and then set out onto the streets of LA in a rather sketchy white van, shooting a story reminiscent of the 90's but set in present day. It was a role that taught me a lot about where I want to eventually go with my creative endeavours, and I realised a lot of what I love to do is help to create the big picture from start to finish.
How did you come to the decision to open your own studio, and what are the challenges and triumphs of being your own boss? 
In my head, I talked myself out of it a million times. The 'be your own boss' life is cute on paper but it turns you into a hustle machine overnight. There are months of triumph and months of disaster, but my heart kept saying that the potential to trail blaze the industry outweighed the inherent instability. It's a lot of spreadsheets, mood boards, sending invoices, and being 'a bitch' for voicing your opinions. At the end of the day, you have to own up to what you want in life. People will spend years living for other people, and I had a moment of "fuck it, I could die tomorrow," and didn't want to look back at what I've done with not enough chances taken. Since making the decision, I've never been happier. I sleep a lot less, but I smile more.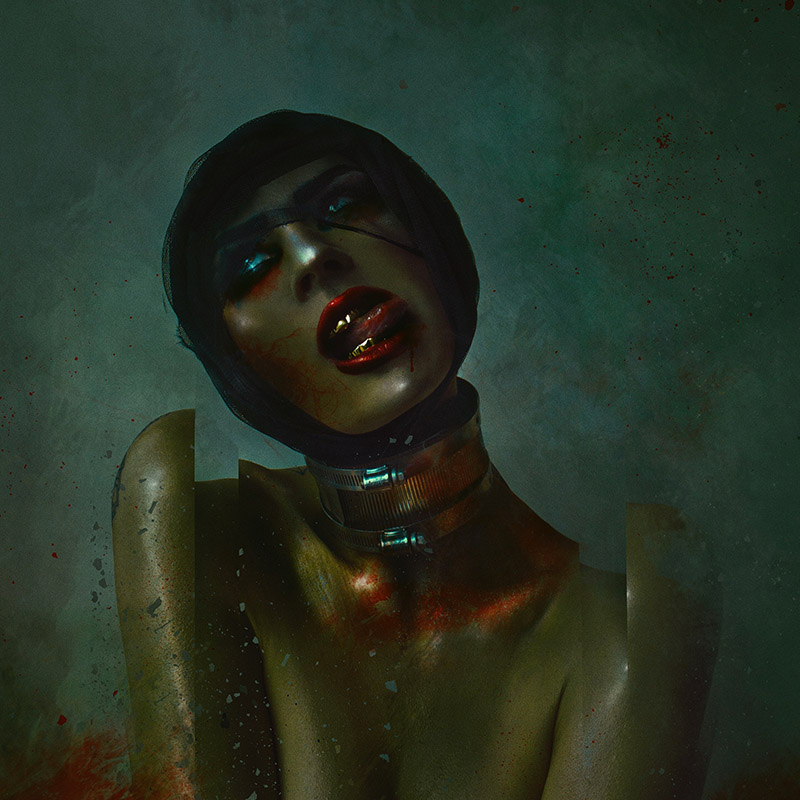 Immaculate Misconception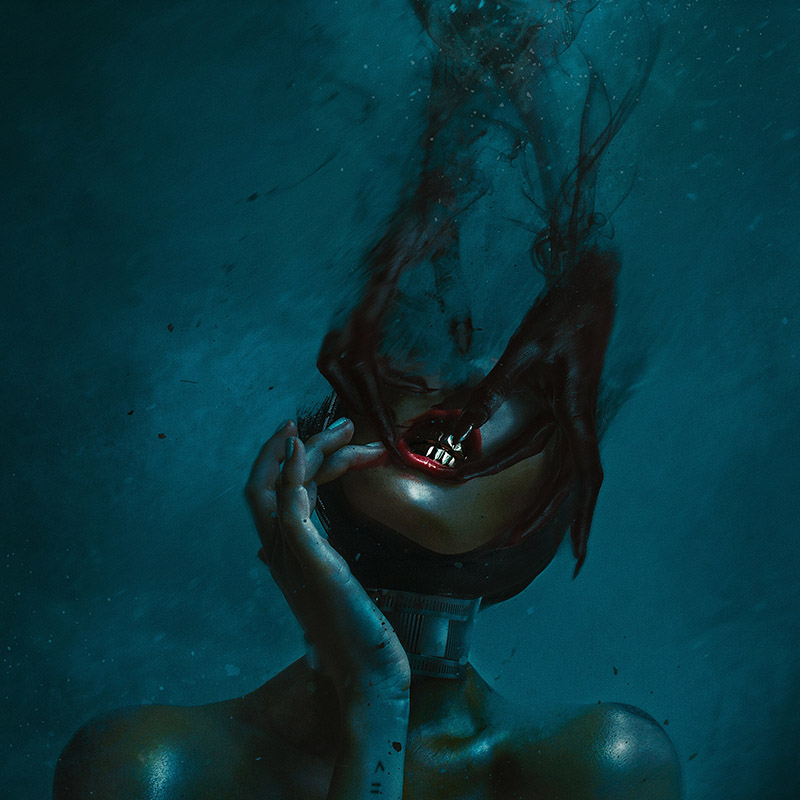 Plot Twist
You call yourself a Design Disruptor. What does this mean in today's world; what does it say about your place in it? 
To me, disruption is just a lot like a strong wave or energy. In design, it's introducing new thinking with an element of the unknown. What that actually means is that I run in the opposite direction of what is 'popular' while still attempting to stay relevant and true. It doesn't guarantee success or even a proper place for me to succeed, but staying safe in the arts is catastrophic to your soul. So disruption is less like destruction, and more of an inherent conversation starter, which I believe is the true catalyst for the progression of art across all spectrums. I honestly just want the world to take more risks with what they see as beautiful, and so I aim to keep it weird and fresh.
Model: Ashley Joncas; Cinematographer: Devin Schiro
How healthy would you say the 21st century is for artists? What are the issues you face regularly, and where have you seen opportunities for growth in this industry? 
The industry puts a lot of us through the ringer, to be honest. As an artist, you are your brand, so it's a constant push to sell yourself, to market, to maintain originality without selling out but still pay the bills, which all lead to a fun roller coaster of creative energy and burn out. You get used to it, but it's not healthy! Thankfully, social media and the internet have brought together artists and opportunities alike. I've been grateful for every client, collaborative partner, and fellow artist I've come into contact with globally because much of my life is spent being told I'm 'too edgy' to really represent the city I live in, which right now is Seattle. So growth for me has been networking through outlets beyond my daily surroundings and making it work despite where I live. It's a challenge, but that's what pushes me to be better.
Which of your original creations are your favourites and why? 
I did this series about a year ago called Of Earth that I've gravitated towards as some of my best work. I wanted to find the more intense elements of nature, such as fire and desolate burnt land, and make it feel tranquil. For me, it was therapeutic because it helped me channel a lot of internal turmoil into art.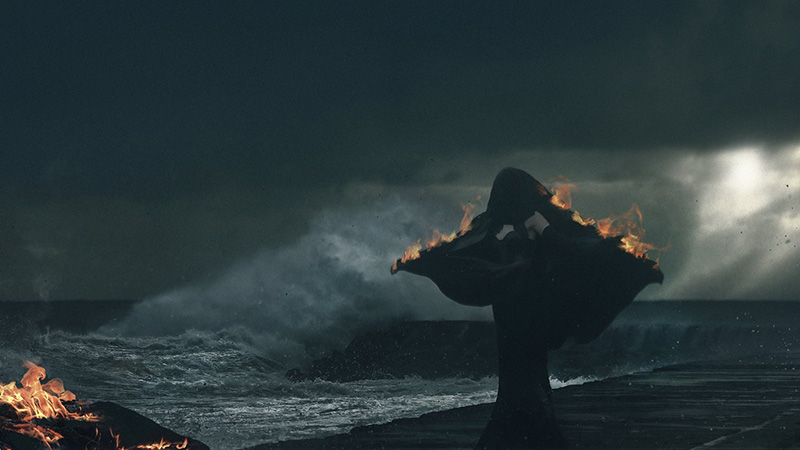 Memoria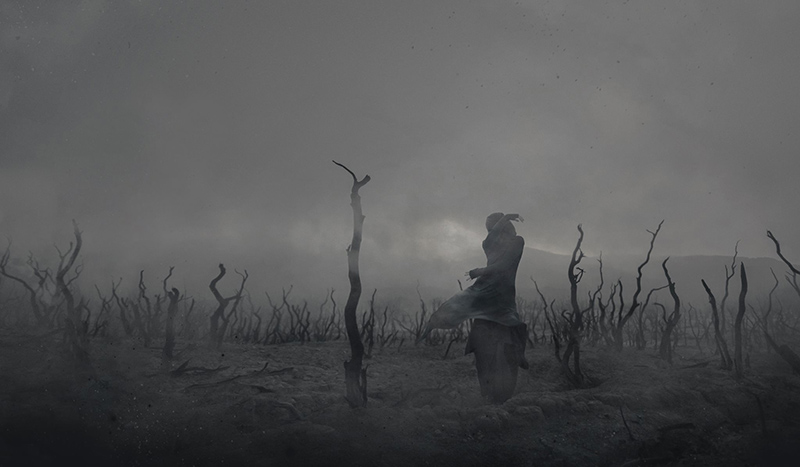 Nightcrawler
What advice would you give to up and coming artists who want to follow in your footsteps and create a living for themselves in this industry?
Patience is important! Much of my techniques and methods are from years of trial and error, so take the time to craft your voice through whatever medium you choose. Always plan for things to not go perfectly. Be humble, work hard, and always continue to learn. Never be afraid to be you. It sounds cliché, but people rarely do it, and realising my weirdness has become what has carried me through life and art.
What work are you doing at the moment; are there any exhibitions or upcoming work in 2017?
I'm working on a collection of pieces from my recent trip to Iceland that hopefully show the landscapes of that country in a new way. I've also been working with video and creative directing, which I love, so there will be a little burst of that thrown into the mix of my usual still imagery. Overall, this year I've got a secret agenda of projects that I hope pushes not only myself but people's perception of what a photo is, and what it can be.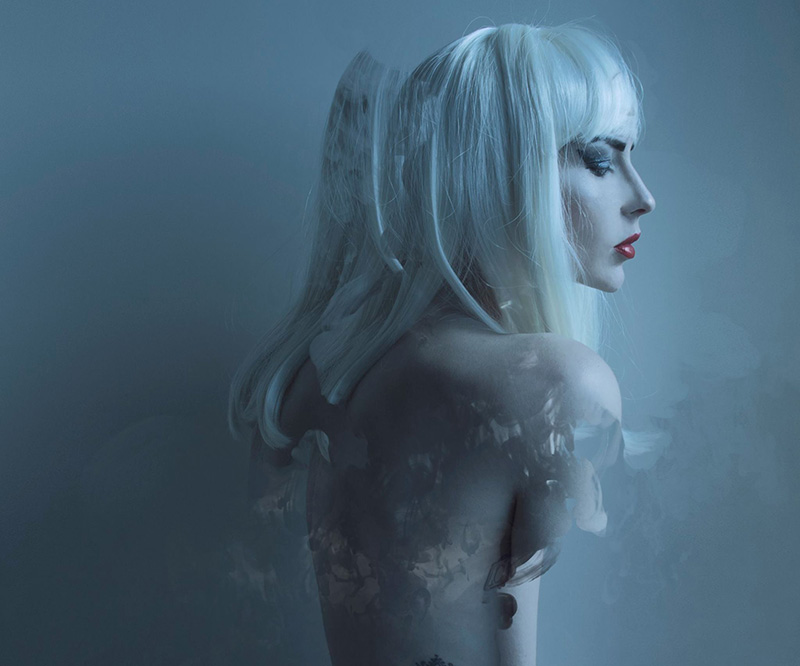 A Glitch in the System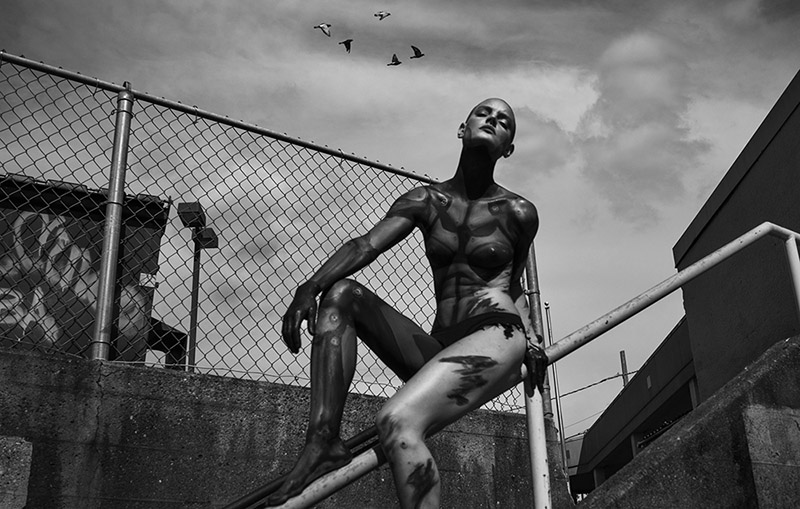 The Borg
Where do you see yourself as an artist in the next 5-10 years? 
I'll go wherever life takes me, I suppose. I'm hoping to eventually get more into directing and set design for movie or television. My brain thinks in scenes and atmospheres, so doing portraiture and small scale stuff is something I eventually want to phase out. At the end of the day, I know my purpose in life is to create, so I'm leaving the future open to whatever mediums, projects, and paths find me.
Saturnine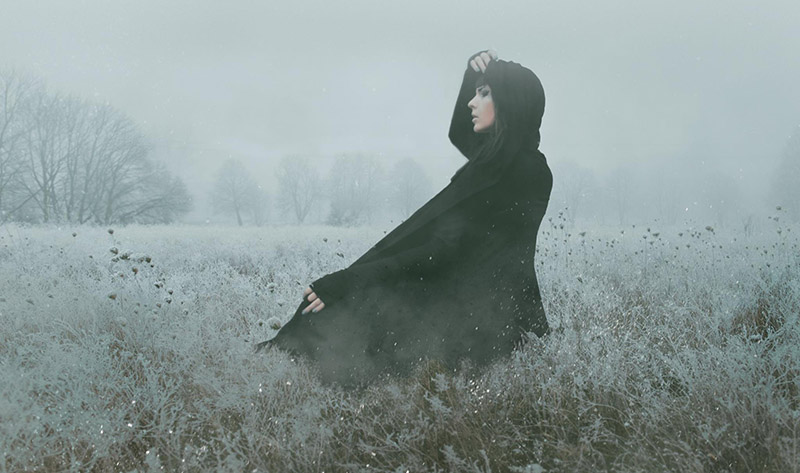 Dull Cold Heart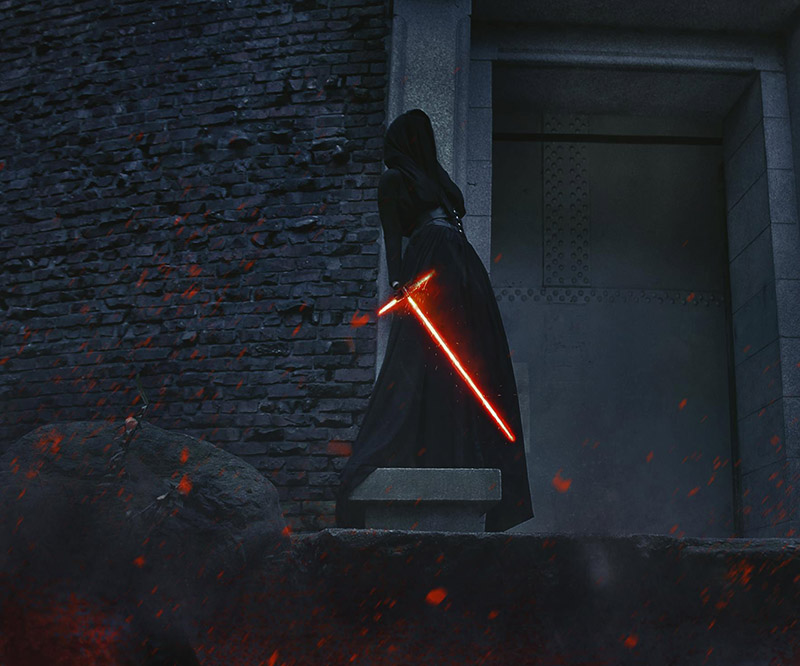 Brick and Murder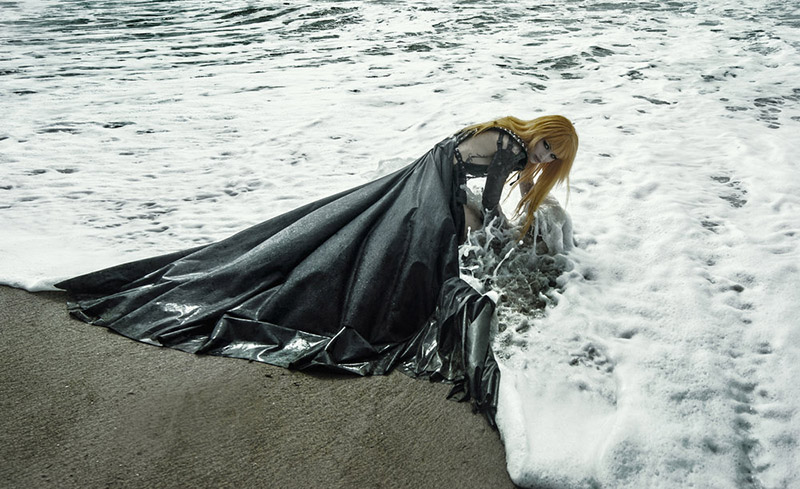 Between Worlds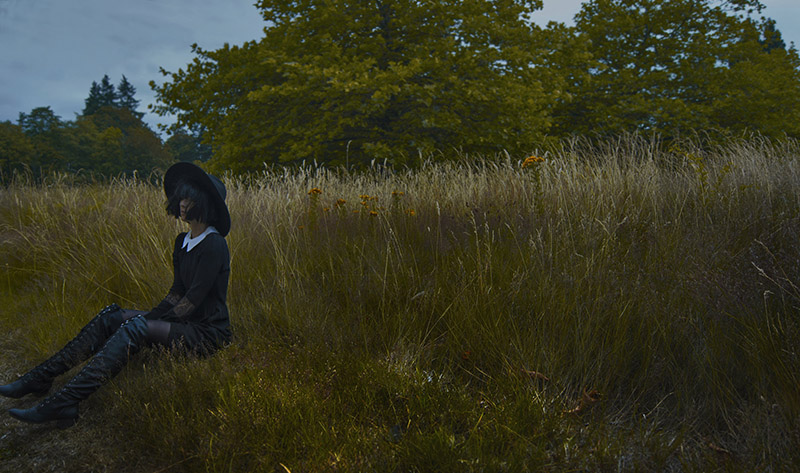 American Gothic
Hide and Seek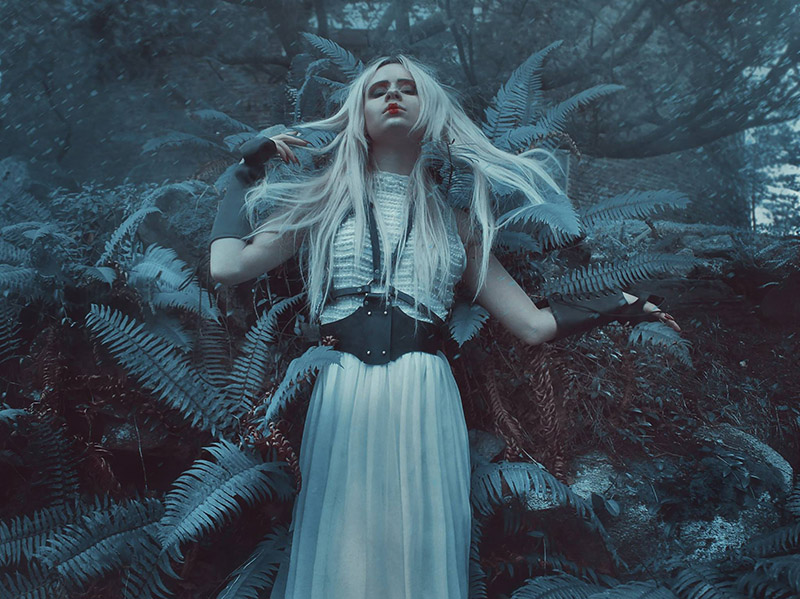 The Trials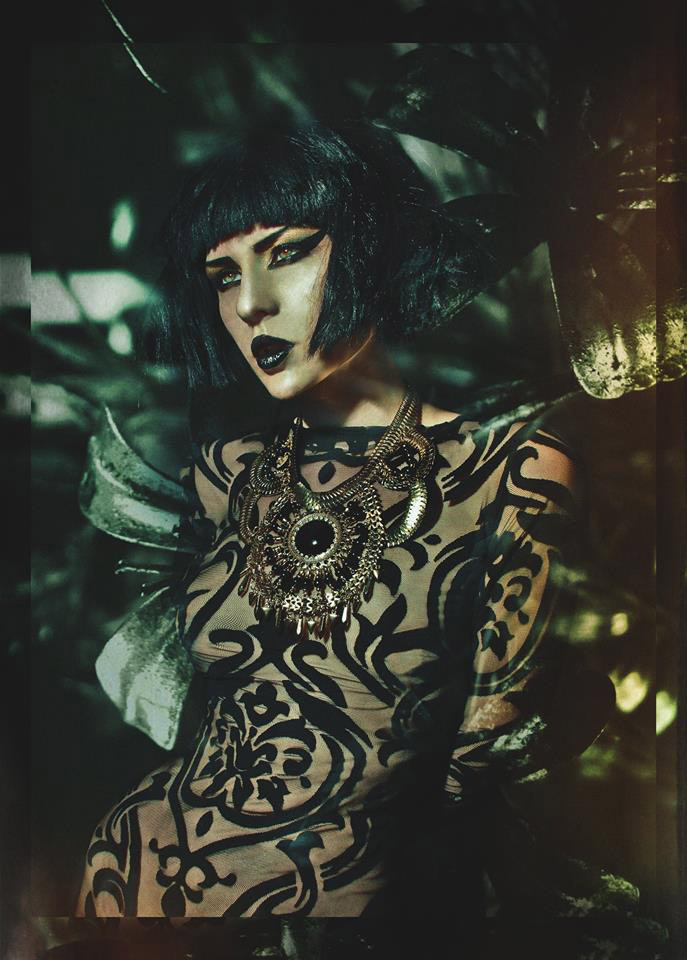 Hyper Paradise
Countess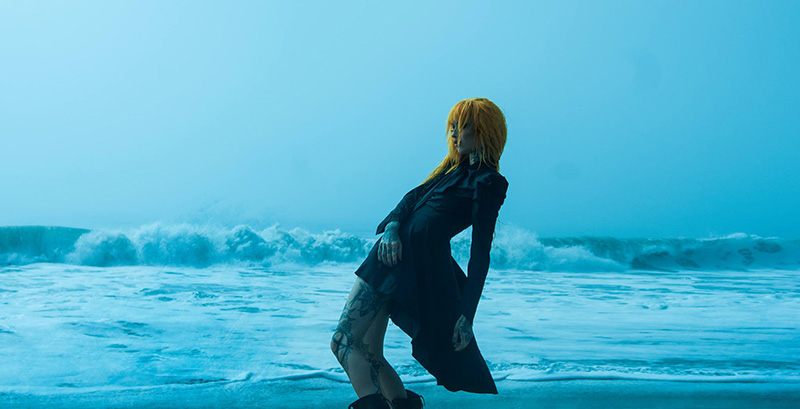 Between Worlds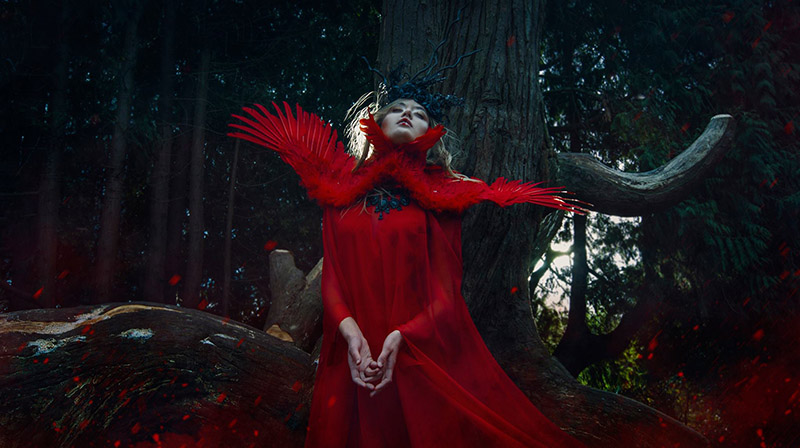 Seltene Vogel
Save
Save
Save
Save