Polluted landscapes, mutated and mutilated animals and a dark vision on the future of humanity: By description, the work of Oakland, California based artist Caitlin Hackett might not immediately appeal to you. A look at her amazing drawings and paintings will probably change your mind though! Both her intimate, small-scale drawings and life-sized paintings will enchant you in learning more about the bleak worlds portrayed.
Caitlin's fascination with nature begun as a child, believing she'd grow up to be a wildlife biologist. On her youth, she says:
"As a child I wanted nothing more than to be a wild creature, and along with my twin sister I spent my days galloping and howling through the forest around our home. This desire for the animal form lingers with me, I am obsessed with the detail of fur, the ripple of muscle beneath skin, the pull of bones into a form similar and yet alien to my own. There is a lost kinship between man and beast, and I have long been drawn to this shifting boundary between us."
That kinship can be found all throughout Caitlin's work. There's a fine line between animals and humans in her pieces, showing a bleak perspective on what's in store for all of us. By using her love for nature and talent for art, Caitlin is doing something remarkable: spreading a message that people might not have thought about if it wasn't for her work. And even though she never became the biologist she dreamed to be as a child, Caitlin did achieve her goal of becoming a wild creature. A wild creature that uses her amazing gift for art to spread a message to protect our environment: I think we can call this mission accomplished.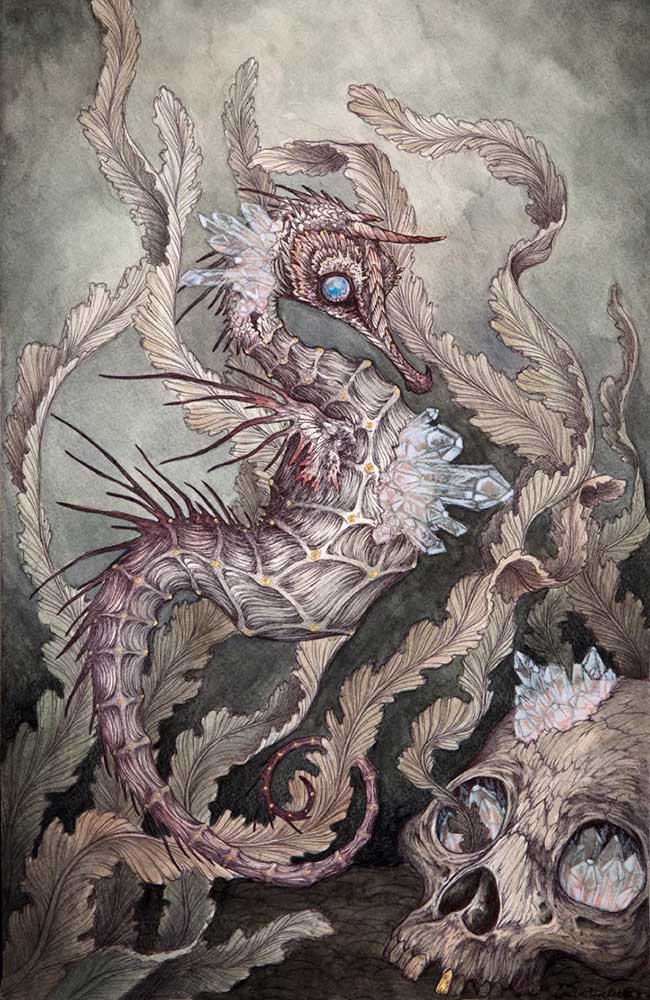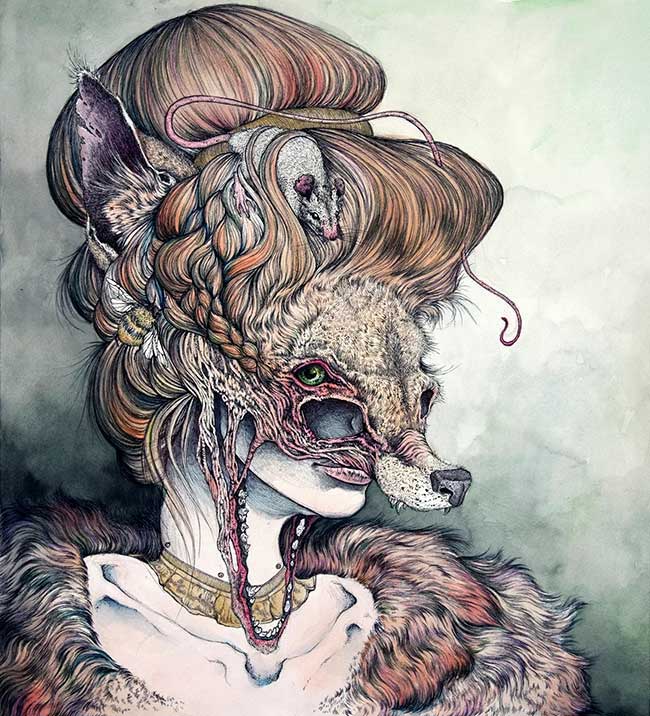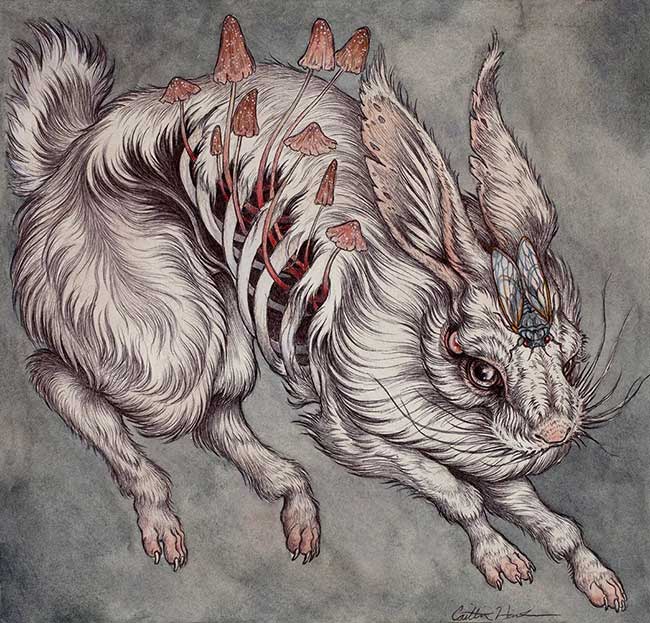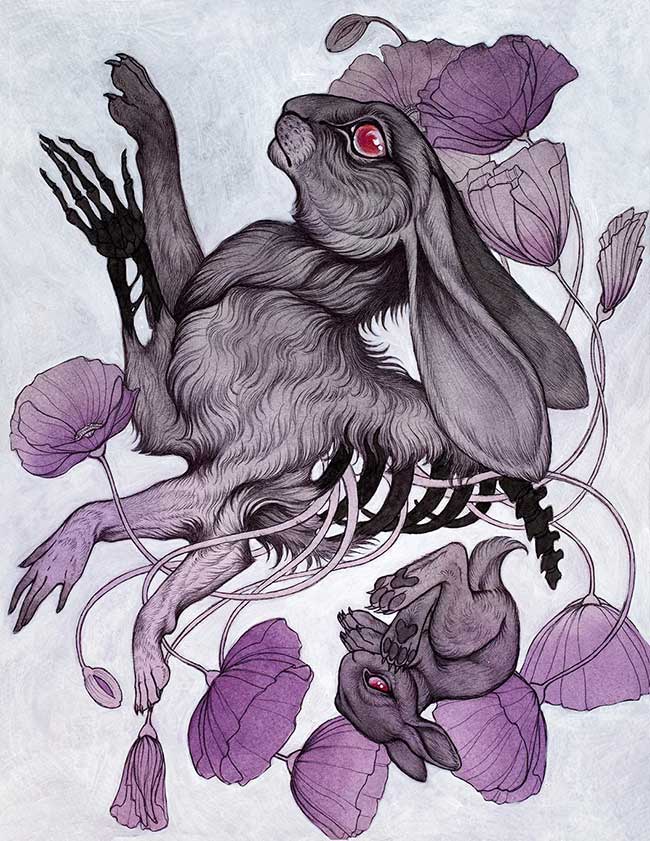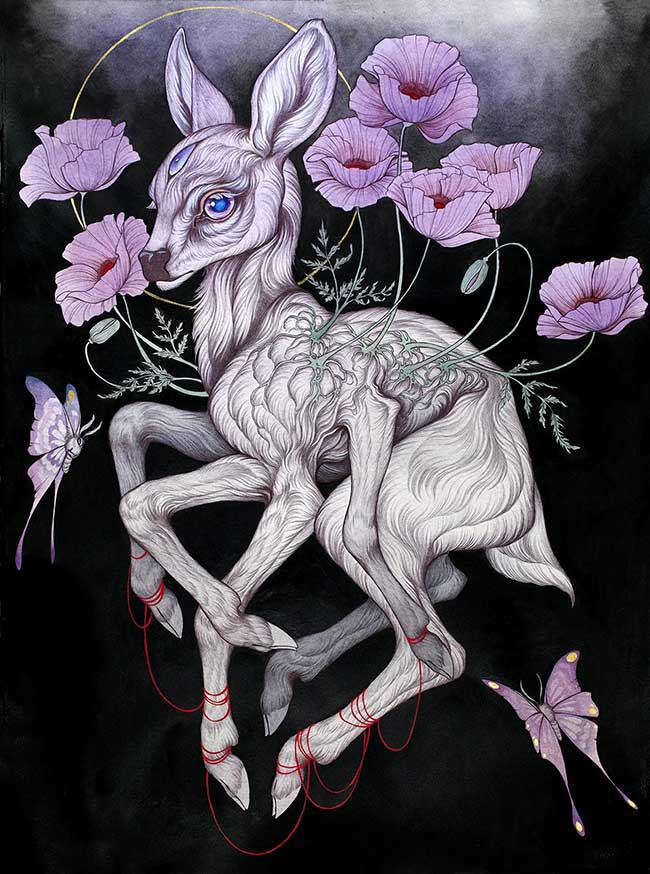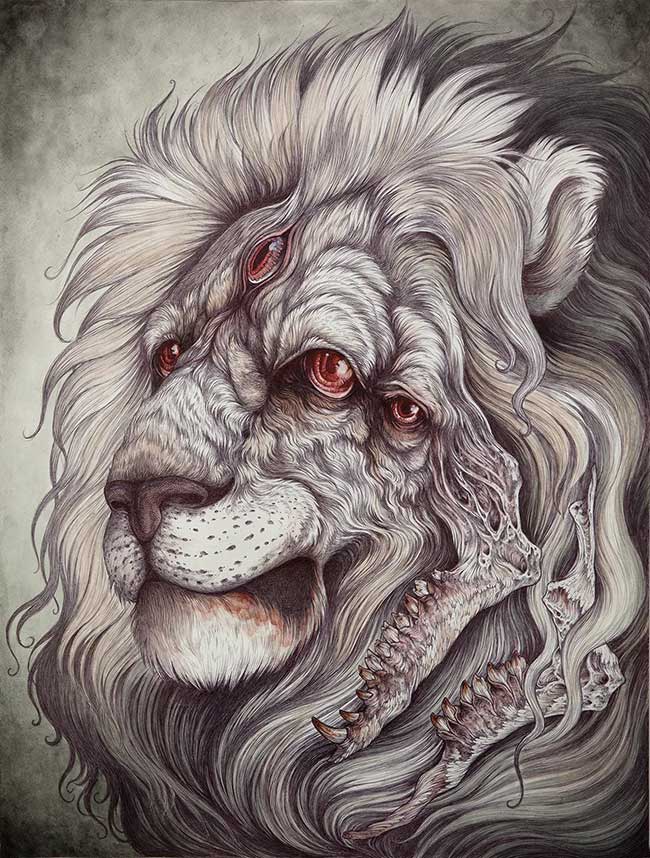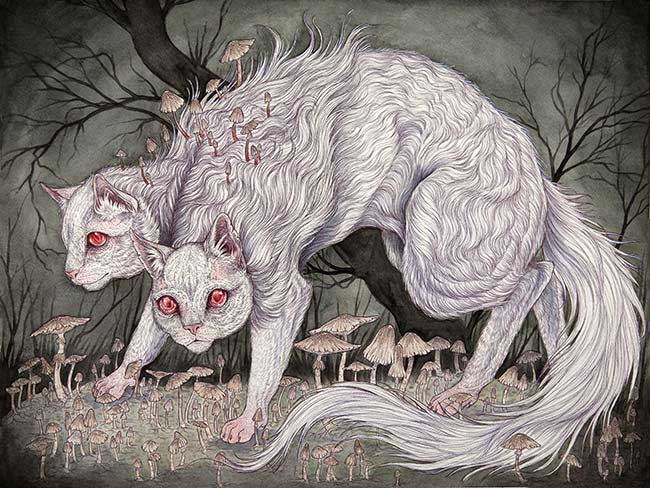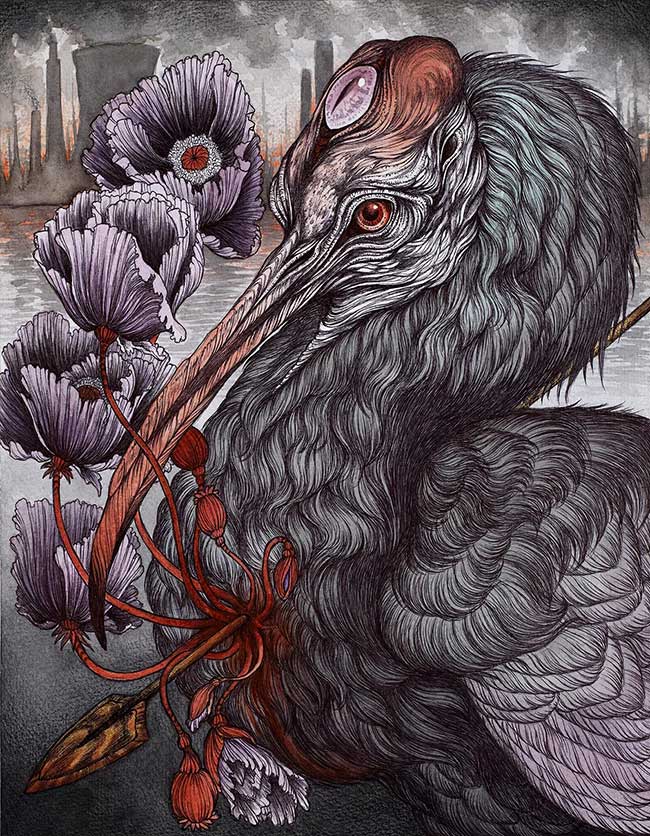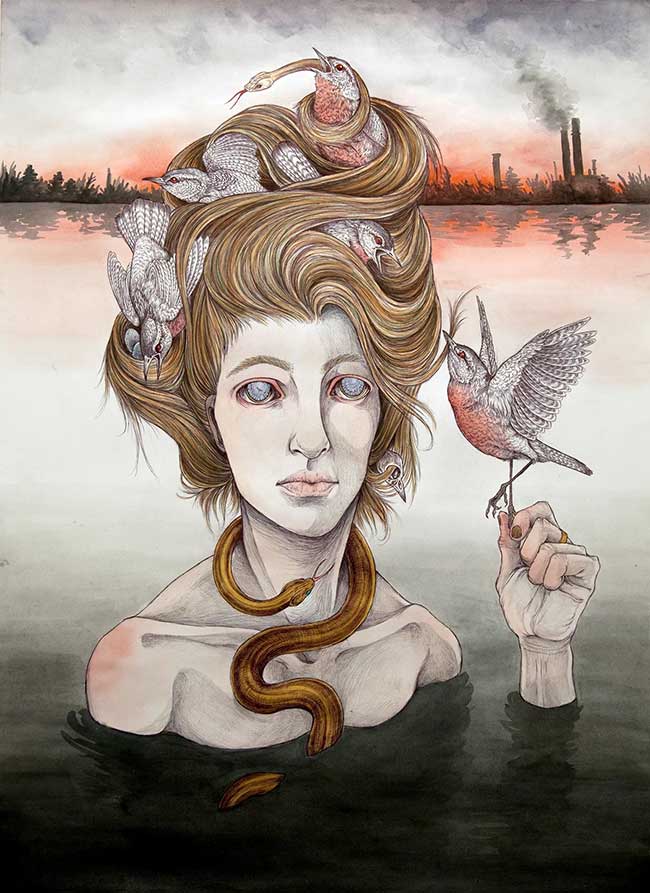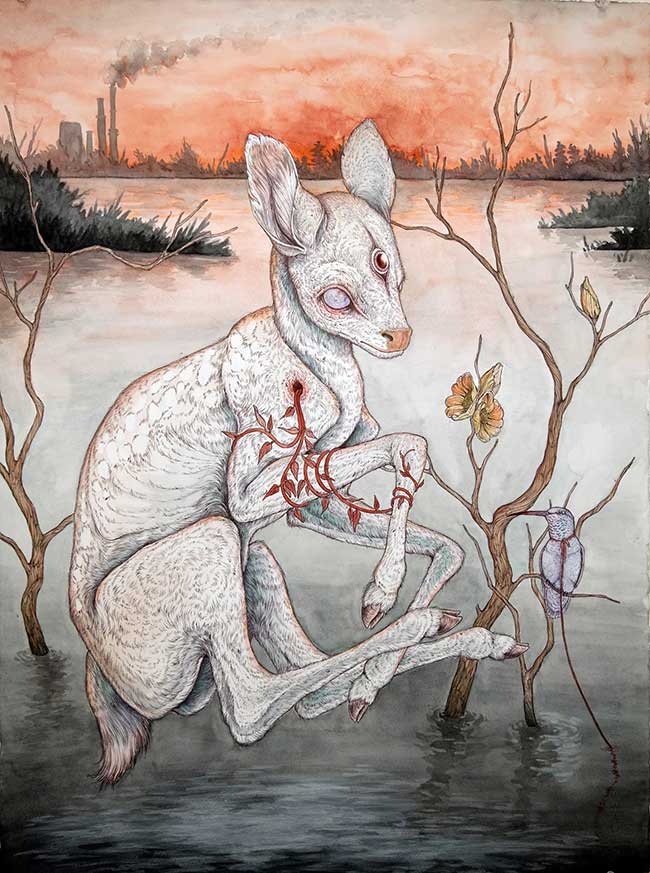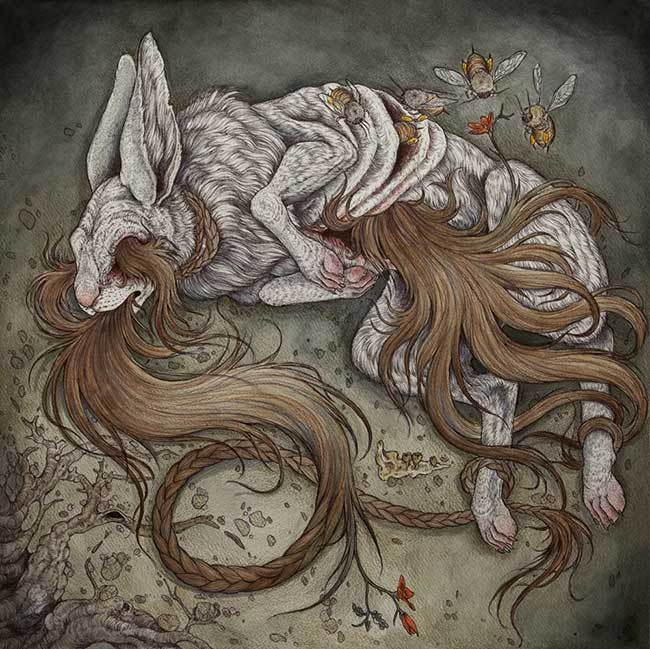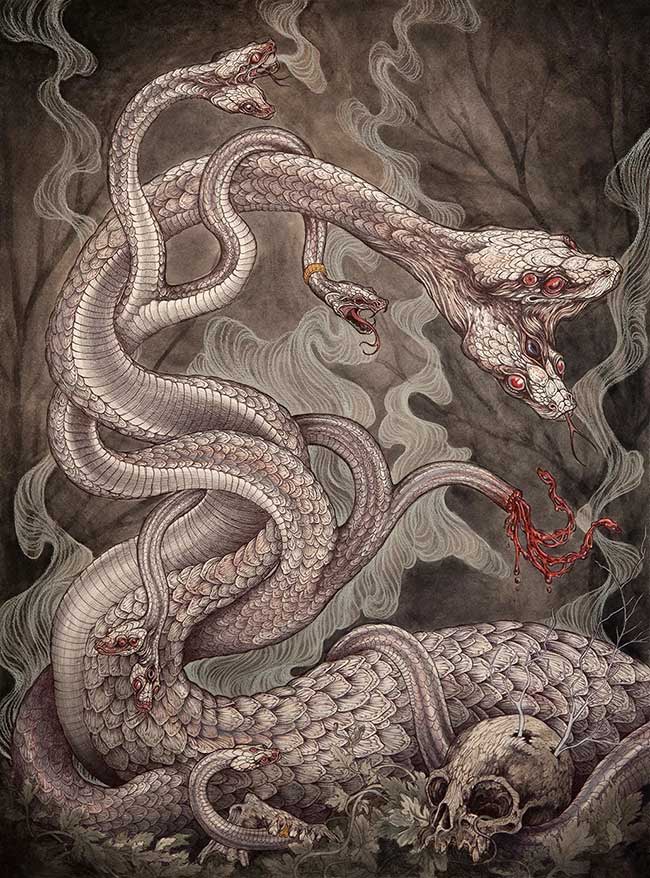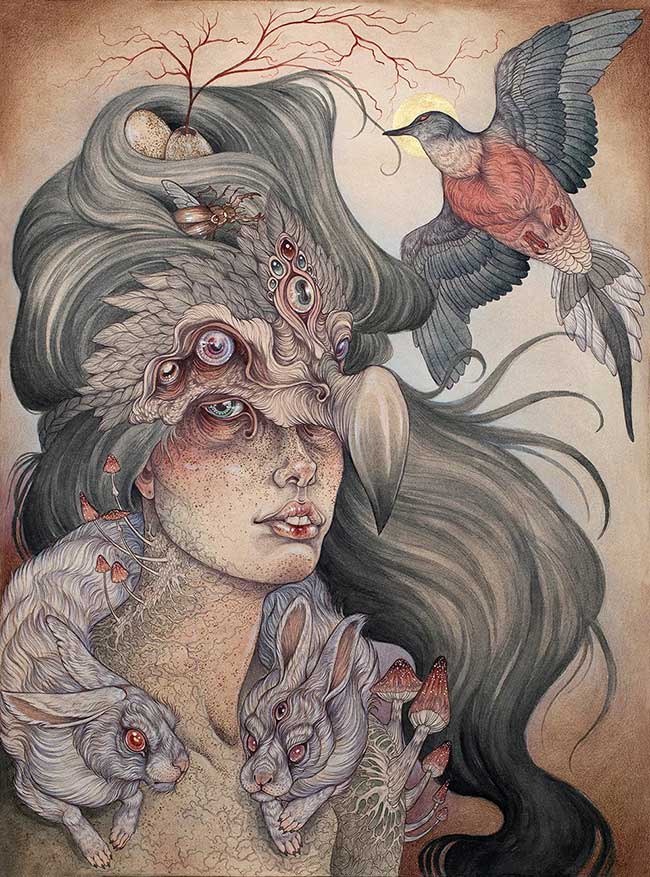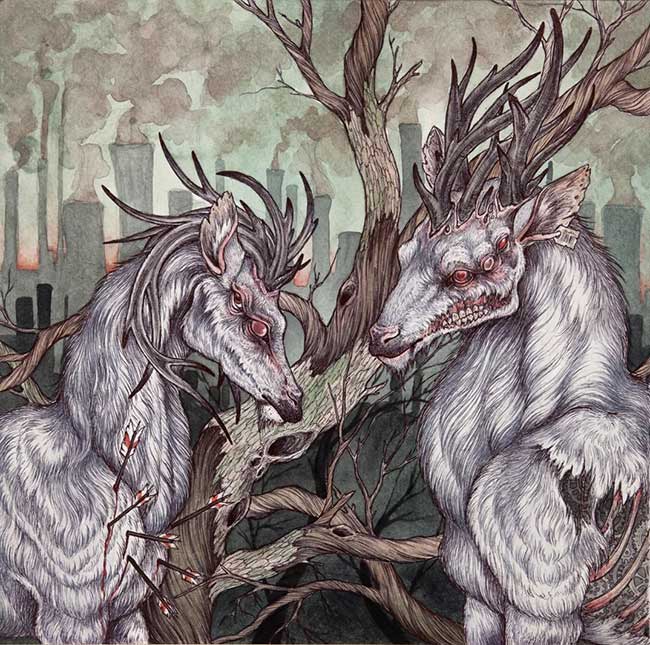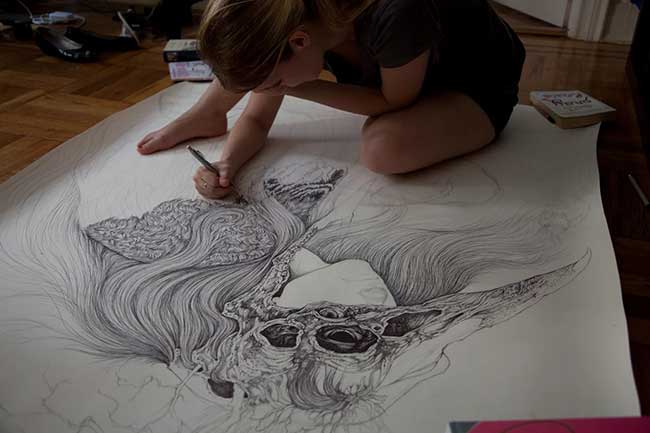 Save