It's difficult to find any piece you don't absolutely love in Harumi Hironaka's body of work. These wild, sensual, tough women invite you to find those wolves that reside in your psyche. Representing strength and a fierce determination, her works hit you like a lightning bolt. I get a sense that Harumi isn't afraid, and in fact, welcomes a more uncomfortable visual. Why not throw the fatalities of love and suffering, the ecstasy and eroticism, and playful gestures into the faces of those that can handle the imagery. We don't just take it on board, we love it! We know these women and they live inside even the meekest of us.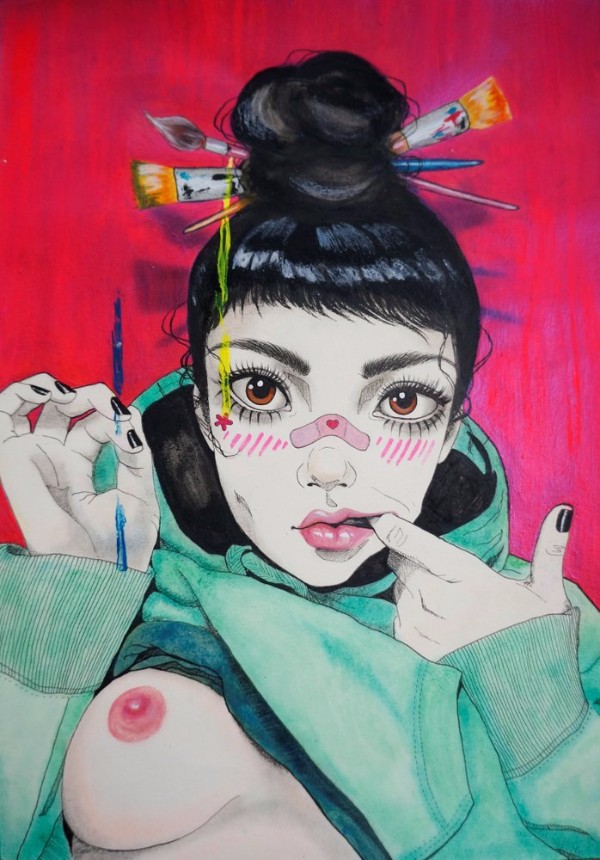 Of course, these women are easy to embrace; they are dressed in full colour, closed eyes and open lips. Each character, unique and intimate, call you into their worlds… and how could you refuse to enter? Even those with knives and beating hearts will seduce you out of your comfort zone.
All of this magic from self-taught illustrator Harumi Hironaka, whose formative years were spent in Japan, during her early beginnings she inspired to become a manga artist and then her work grew into what it is today, but don't go hunting too deeply for her as she loves her solitude. You will need to be content just to know her energetic and reckless women, maybe to try to find your own emotions translated onto the page. I find myself wanting something these beauties have, and for me that is the core meaning of art. It wants you to look deep inside, to identify and empathize, and to connect with this ally of ink and colour.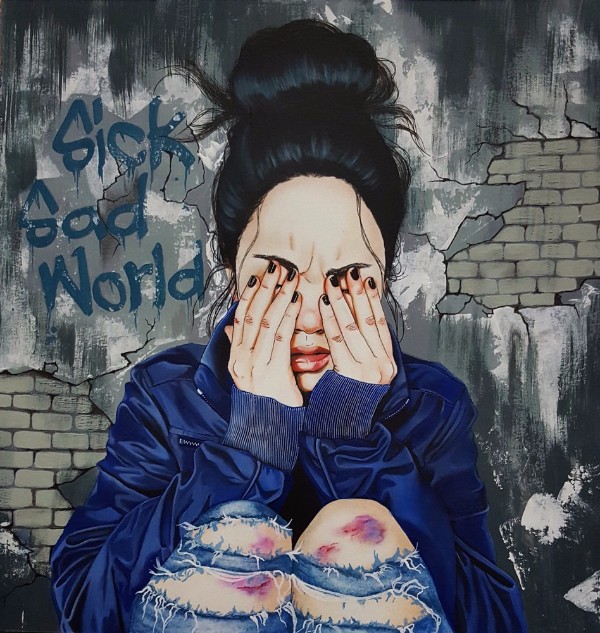 Sit down, grab a cigarette or a cupcake and your wounded heart and spend the night with these empowered queens, these badass bitches, these dames of sketch, be game to make a connection and find yourself.
Harumi Hironaka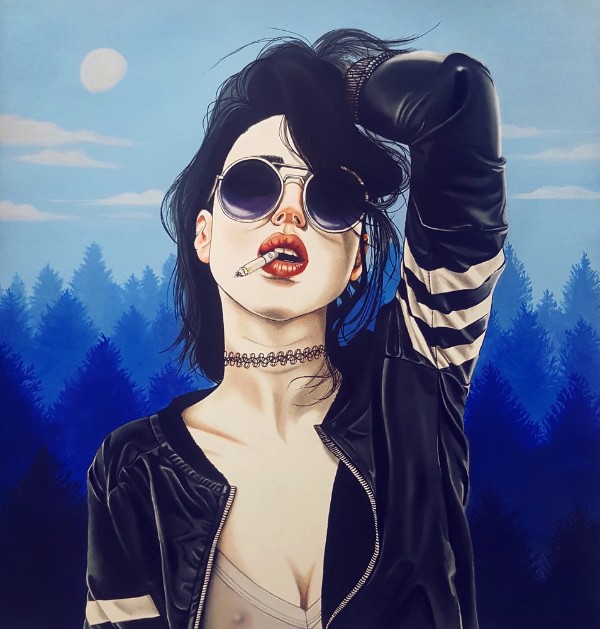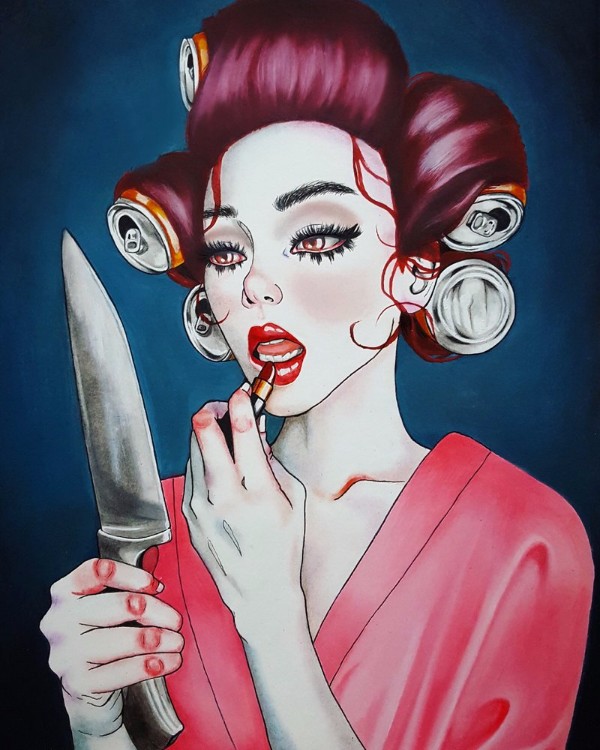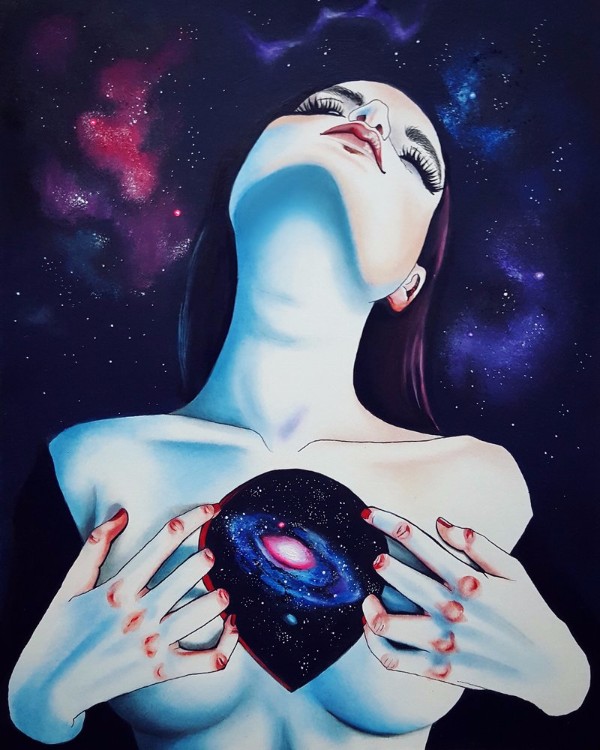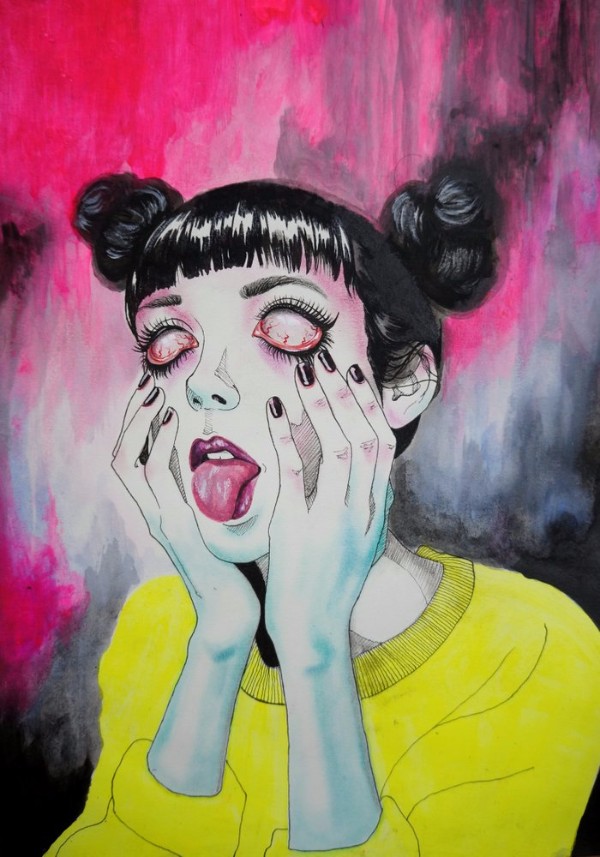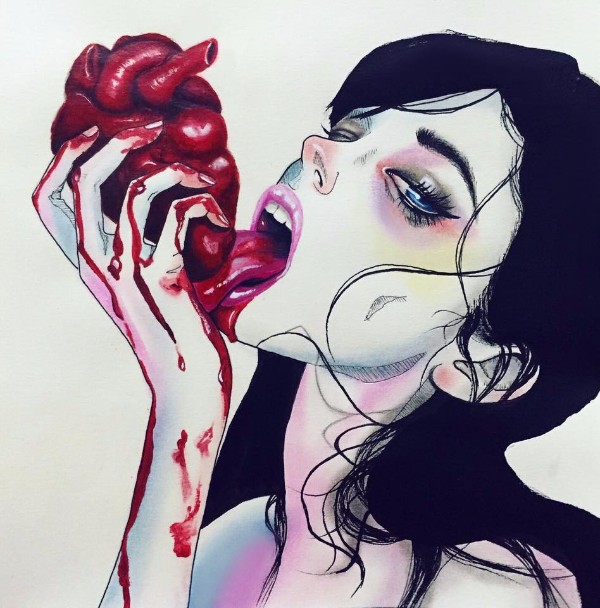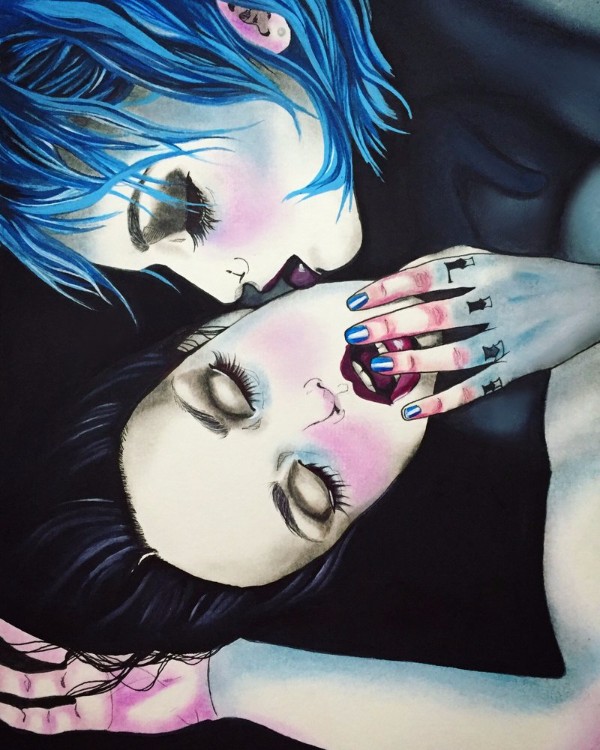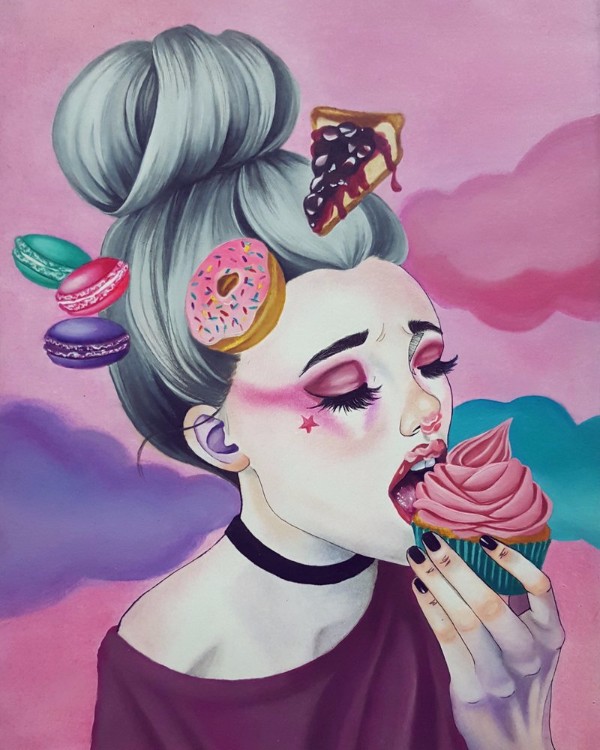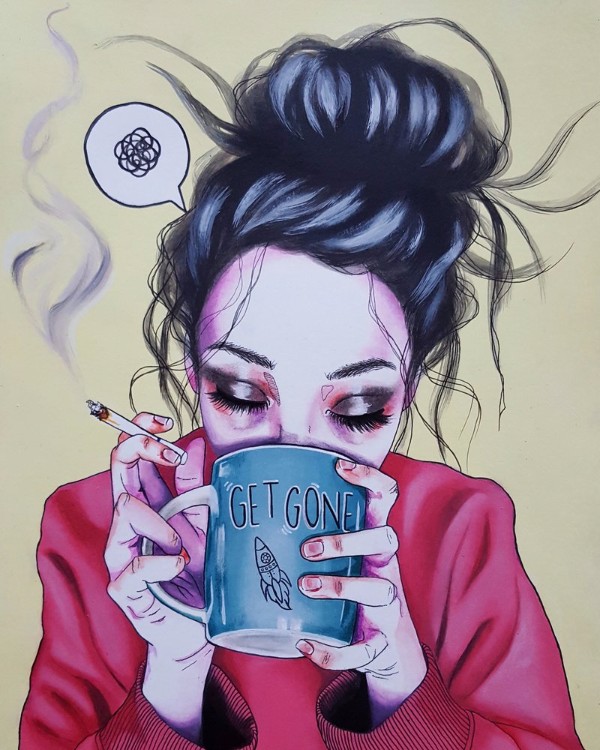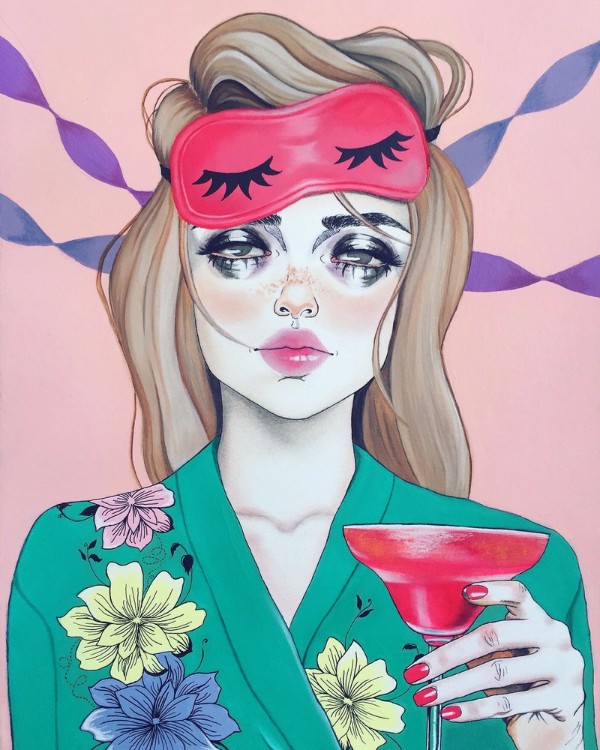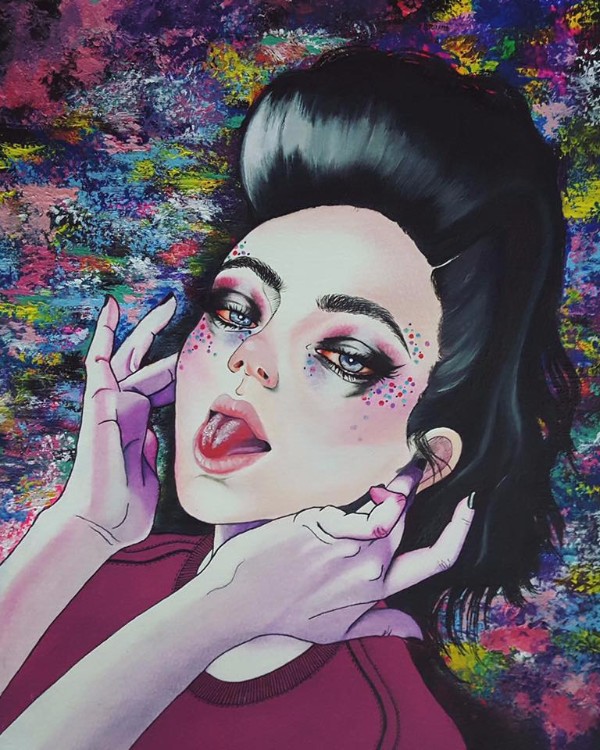 Save
Save