Sheep, skulls, and spider webs… mountain laurels, moths and dog-strangling vine: Earth's beautiful, curious things find their way into Adipocere's hand embroidery, putting a deviant 21st-century spin on a well-respected—and so far largely unadventurous—pastime. Hailing from Australia, Adipocere , a.k.a. Josh (a man that otherwise relishes his anonymity) first publicly presented his hand-stitched artworks in 2015 in Los Angeles' The Hive Gallery, introducing a part sinister, part entertainingly ironic realm to a contemporary fan base that could have previously shunned grandma's good ol' craft.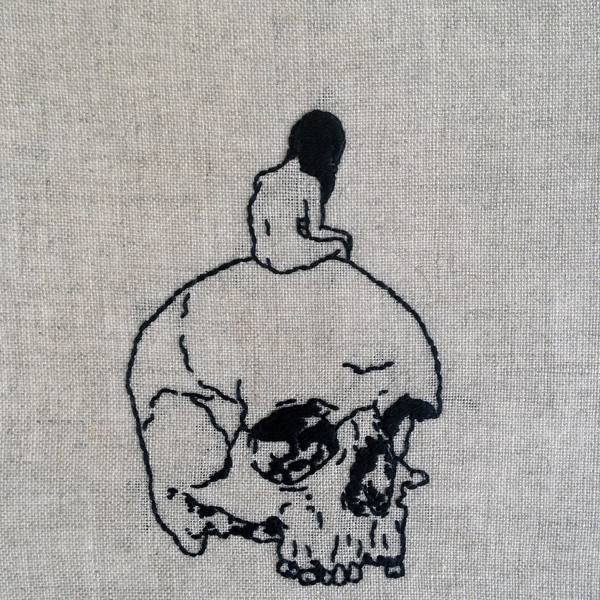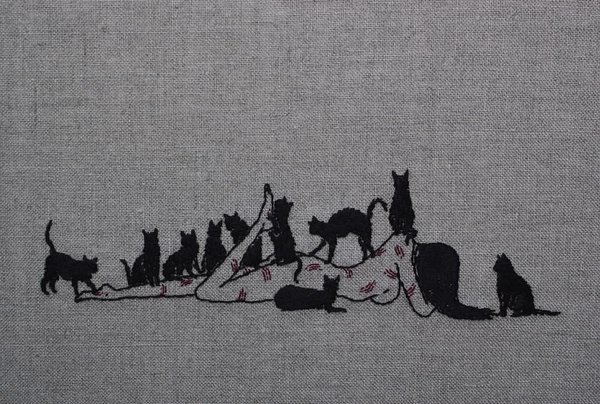 This newfound hobby took a significant chunk of Instagram aficionados by surprise, as well as Adipocere himself. As a dedicated Surrealism and stop-animation fan, it took him a few years before he turned his dark imagination toward the needle and the thread. The mental leap from the embroidered house on the prairie to the ominous army of cats surrounding his sensual, coal-haired maidens isn't the easiest one to make but the artist got there, and then leaped a bit further, working on his own skin.
Offering a deliciously grotesque master class in fine stitching he recreated a single rose, a crystal ball or, more graphically, Mark Twain's black cat, Bambino with black thread on the palm of his hand (the last one counted 437 stitches), leaving viewers simply mesmerized. While prompting a string of surrealist tattoos, the artist, more importantly, lent his talents to an inspiring cause like the rescue and conservation of Australian bats, decorating the limited edition, gender-neutral charity tees "We Are Made Of Bats" (he faithfully committed to 7,293 stitches for those). With parallel studies in Environmental Sciences, he has managed to build a unique link between haunting imagination, modern craftsmanship and a very earthly awareness – bringing to light embroidery's unexplored potential.
Adipocere's design of death (interpreted via Jiří Barta's Krysař) on Lokier's EP Gate Masters
Colours are typically minimal (black, white, touches of green or red) and the artworks beautifully uncluttered, contouring and empowering our somber vision before we launch our personal inquests and write our own private stories.
What we learned? There is a treasure-chest full of old-new ideas to delve into, eagerly waiting out there to welcome pieces of our strange and mysterious imagination.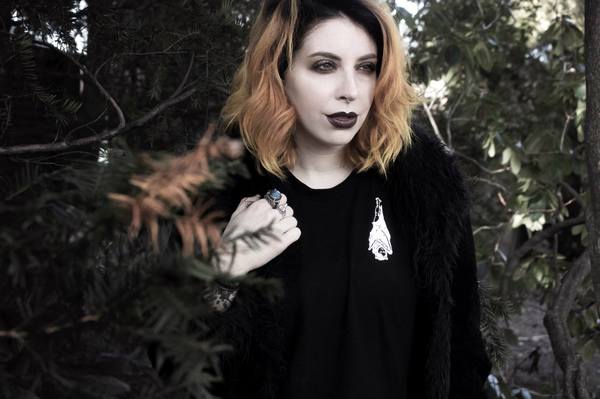 'We Are Made of Bats' gender-neutral charity t-shirt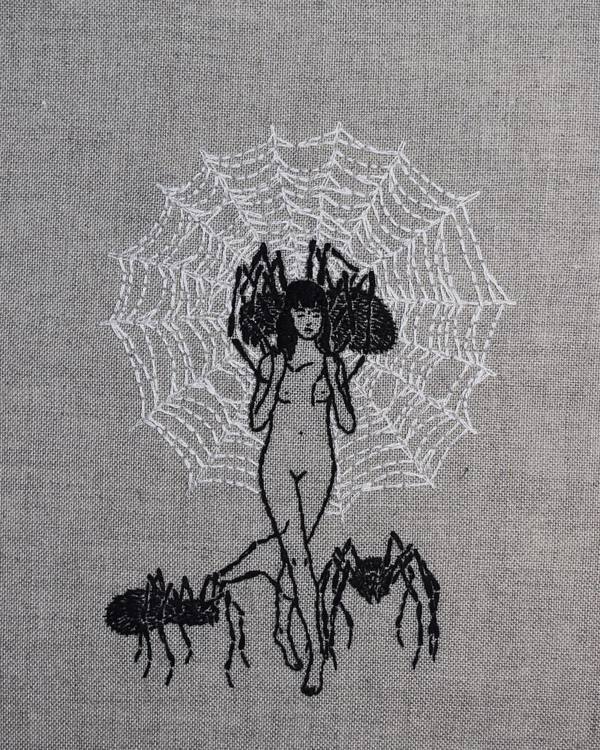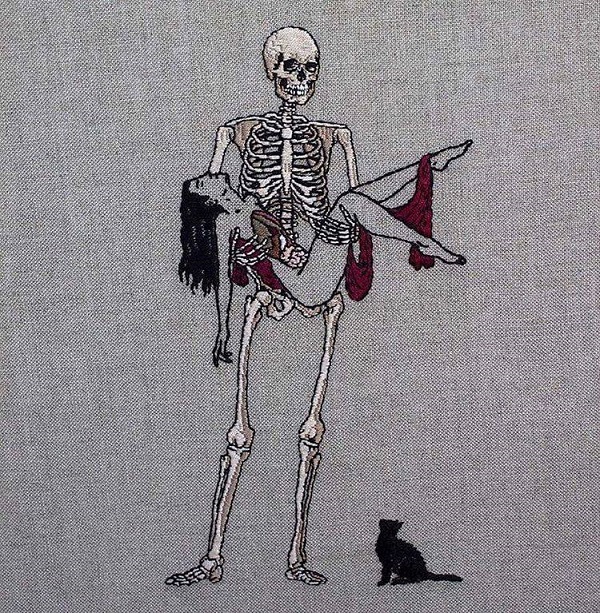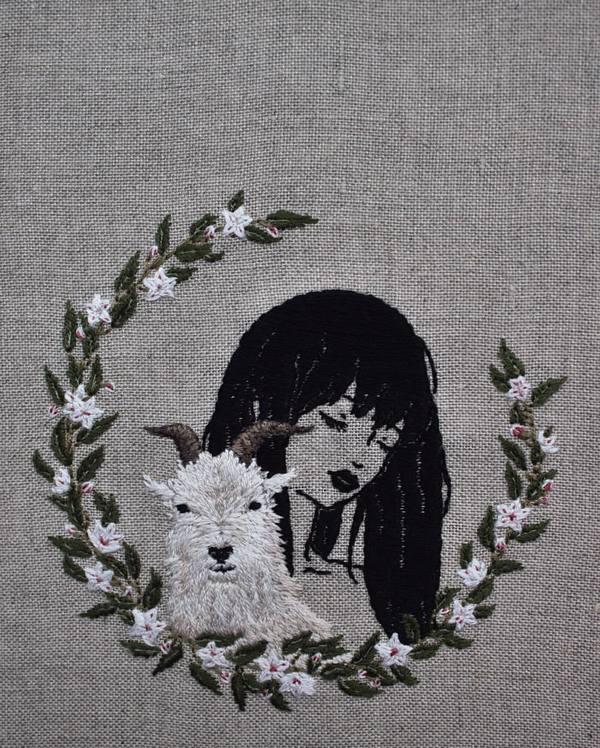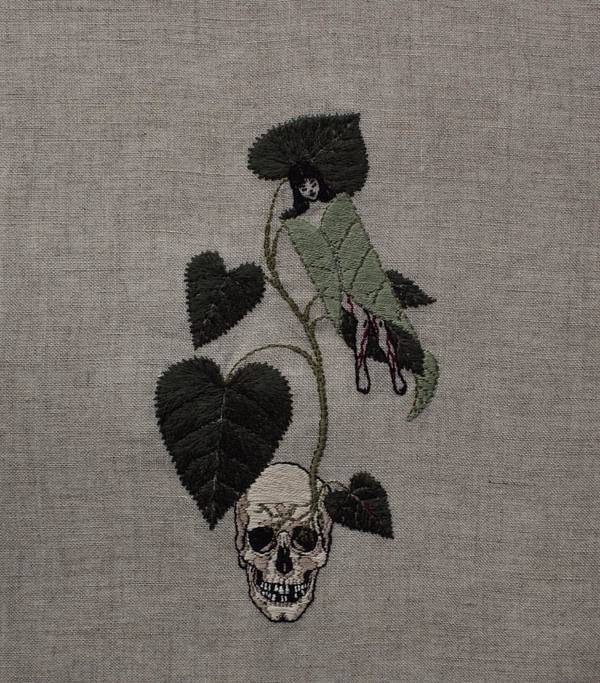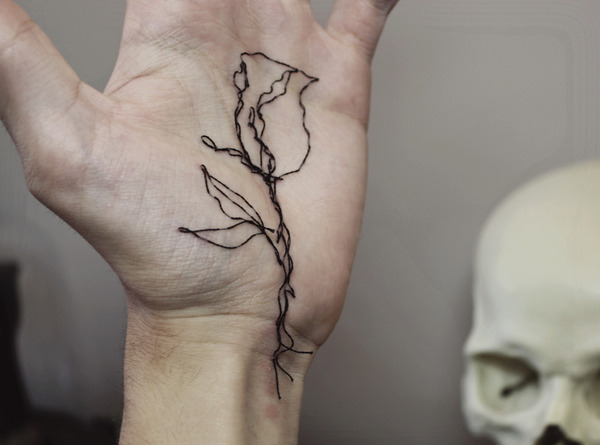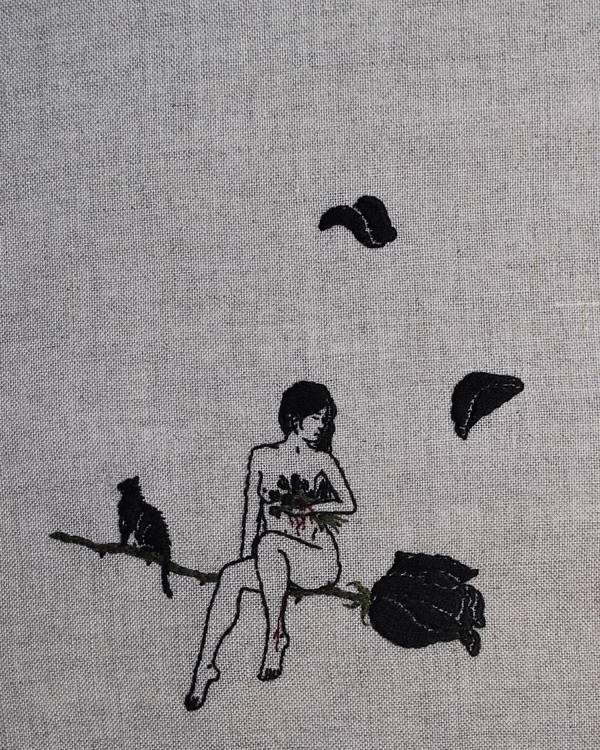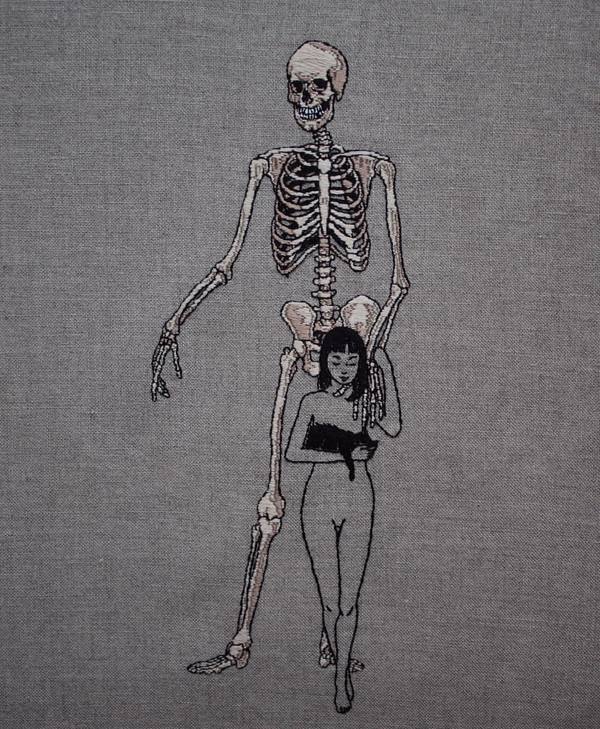 Save
Save
Save