Karen Hsiao is the multi-talented artist behind the Art of Miso. Her naturalistic creations are intricate and evocative; she has a unique talent for creating detailed works on a tiny scale. Nature and its respective curiosities and a 'fascination with biology, pathology and the science of evolution' help Miso to compose the framework of these worlds.
Her work speaks of the natural elements and microscopic universes that surround us, often ignored or hidden from view. Through her imagery of skulls, flowers and plant life, we find cycles of organic matter representing life and death. Miso draws you to something we may try to ignore, by beautifying and inviting you towards the transformative forms, illuminating the elements of a fragile narrative from life normally unseen.
As well as her extraordinary oil paintings and photography, Miso's faux taxidermy sculptures with tiny painted cameos are among my top art obsessions! The size is the first thing that strikes you and it is difficult to put these pieces into perspective on the page without a form of reference, it's almost impossible to imagine how the details can be so fine and exquisite.  The delicate faux cats, bats, dogs and pigs painted in eggshell blue and soft pinks, adorned with flowers, spiders and skulls, are a stunning way to represent these animals and set up a charming interpretation of the characters.  Miso expresses her ideas as an artist by arranging colour and imagery, beckoning you to look closely into the pieces and her world. There is something to draw from and experience about life in each of her works alluding to our consciousness and reality, and are always deeply thoughtful and expressive.
Karen's upcoming show at La Luz de Jesus gallery will include her hand altered fetish photography and thought provoking oil paintings. Her hand made frames only add to the stunning delicate nature of the work for this exhibition. They are an awe-inspiring addition to her already impressive pieces. If you are in the Los Angeles area, you must get down to see 'La Fleur" in person.
Miso explains how the show "La Fleur is loosely based on the 16th century Flemish style still life paintings. All the pieces in the show are relatively small oil paintings of lavish botanical still-life materials with dissected anatomical miso animals. The La Fleur how is of interest in the natural world and scientific classification of specimens, both plant and fictitious miso animal."
Opening Reception:
Friday, April 7, 2017 | 8-11pm
Exhibition Dates:
April 7-30, 2017
4633 Hollywood Blvd. Los Angeles, CA 90027
Follow Miso: Web | Instagram | Blog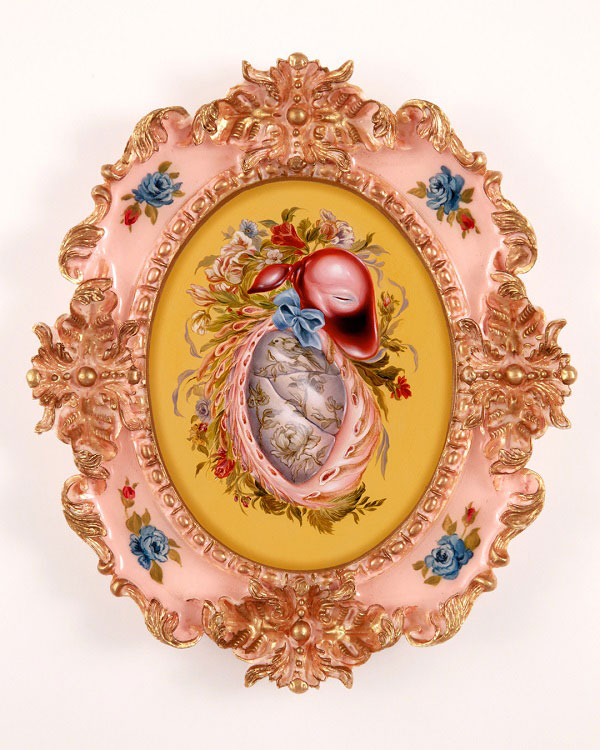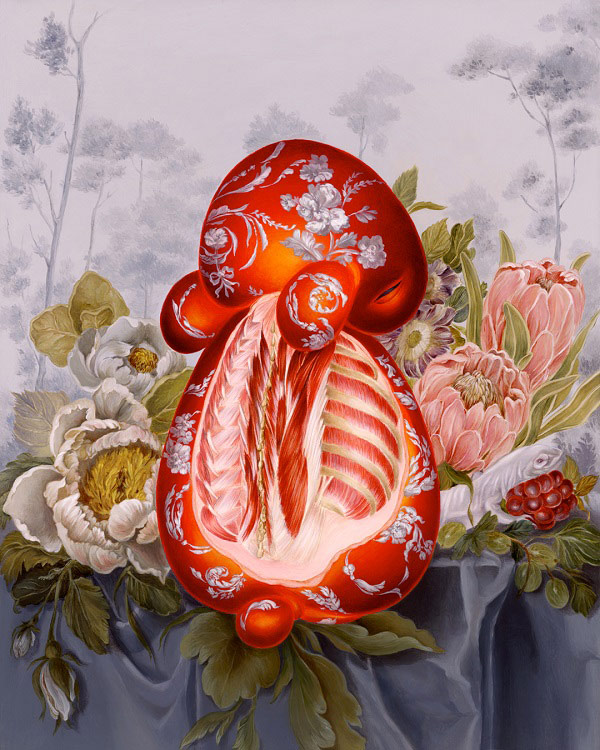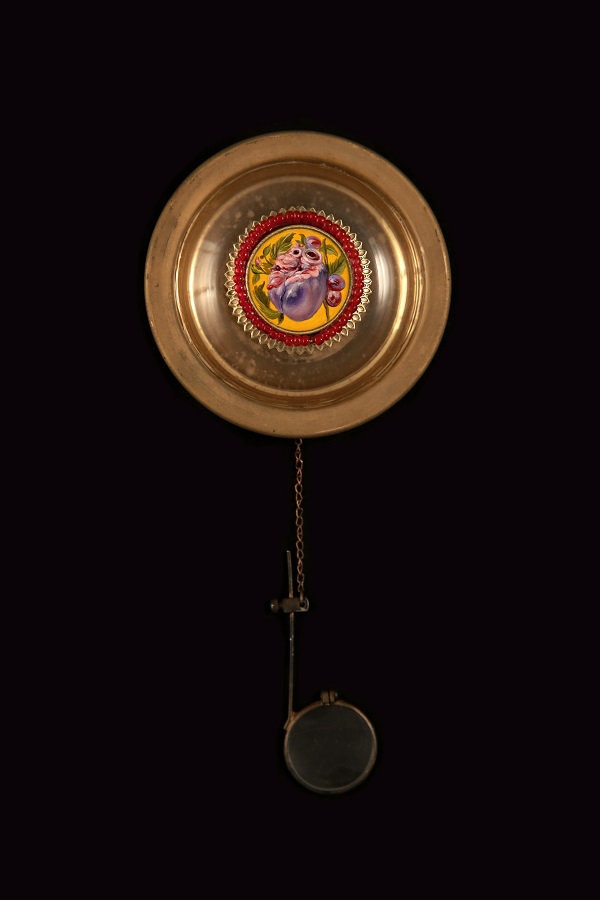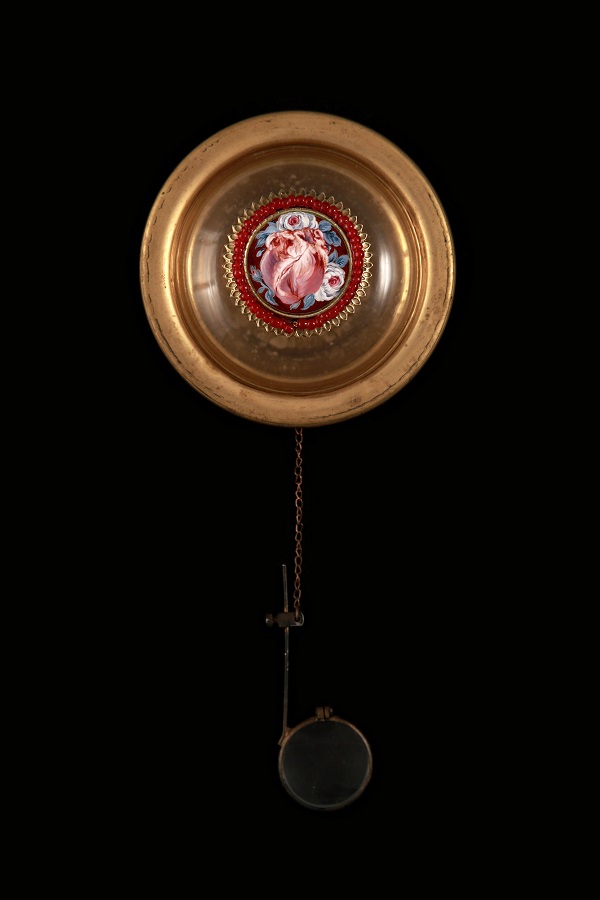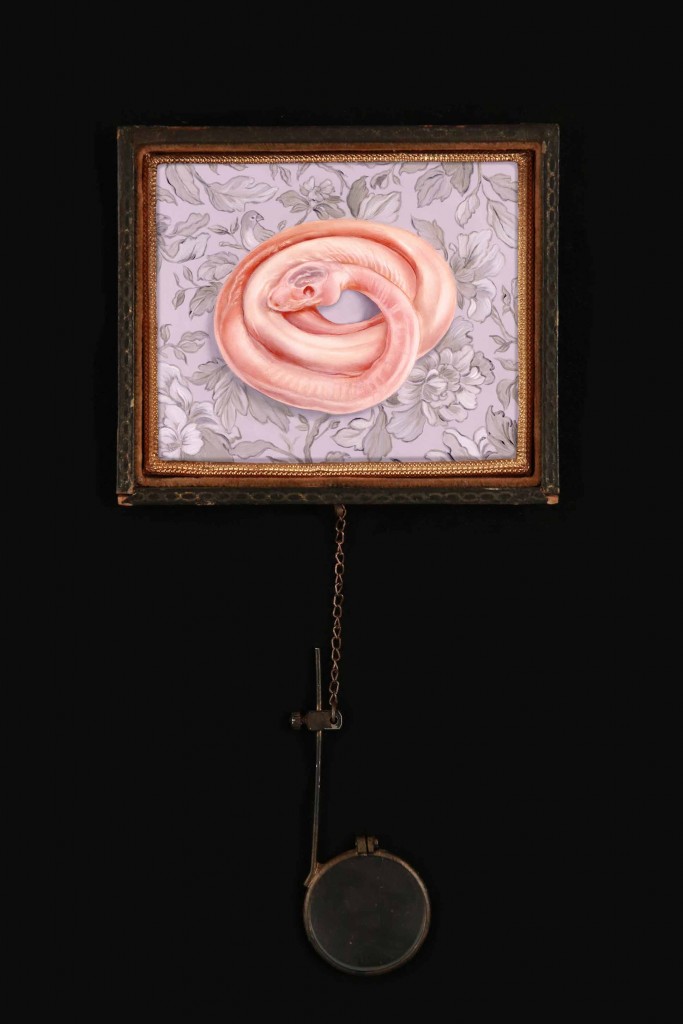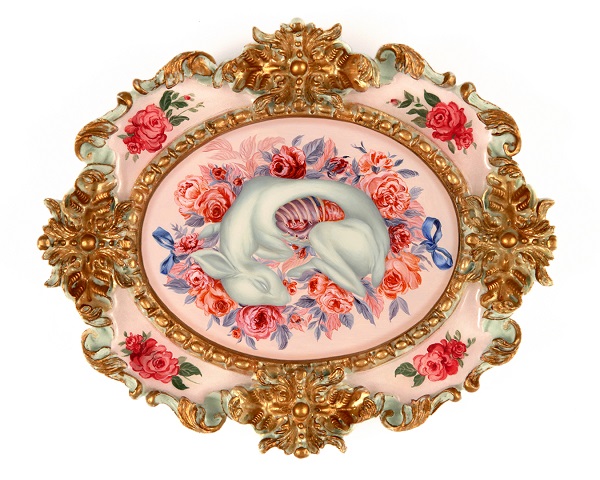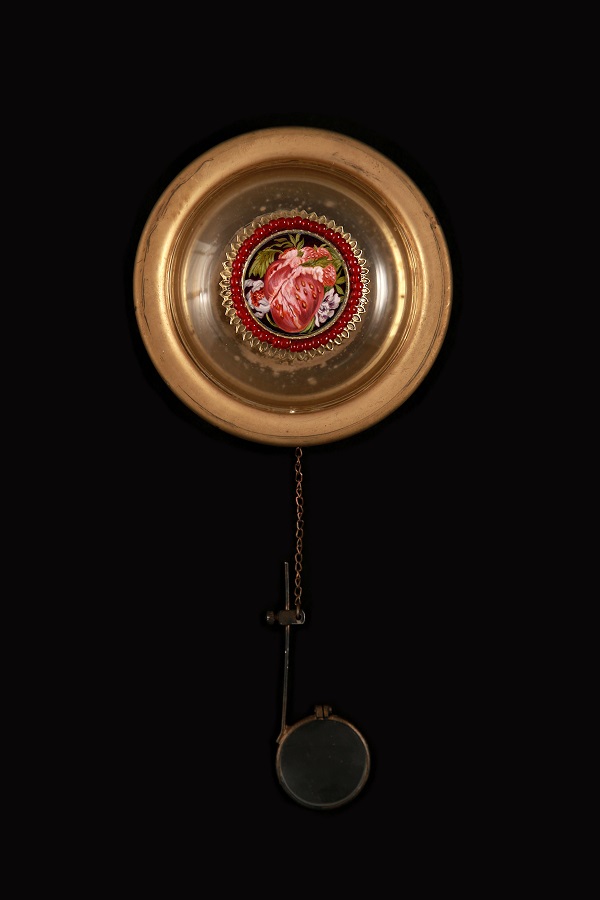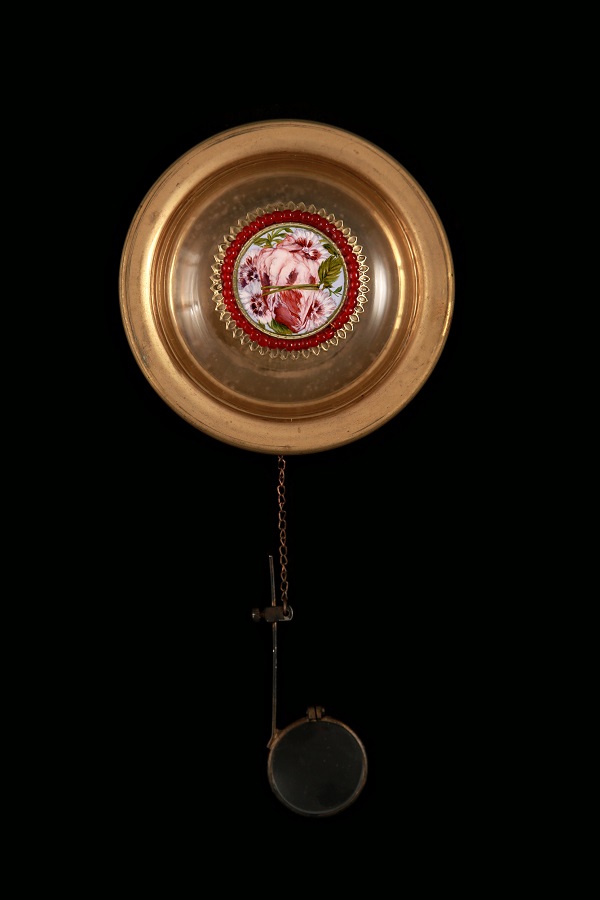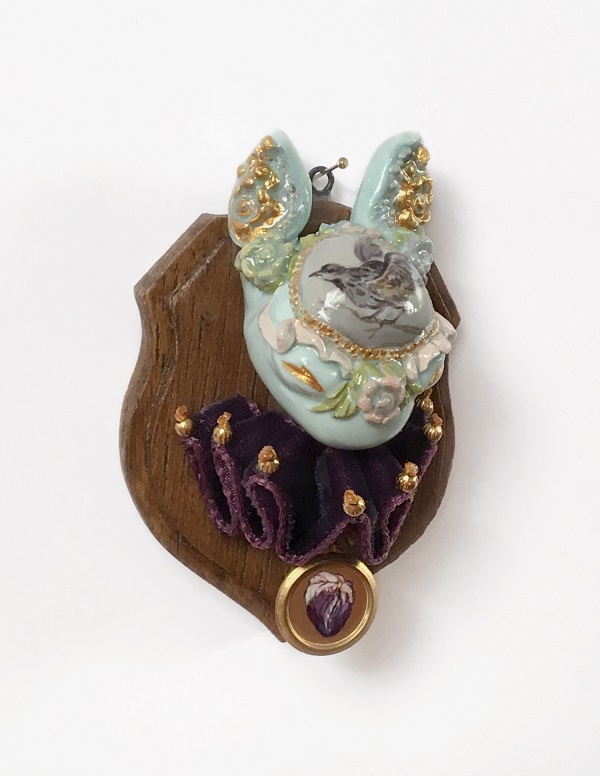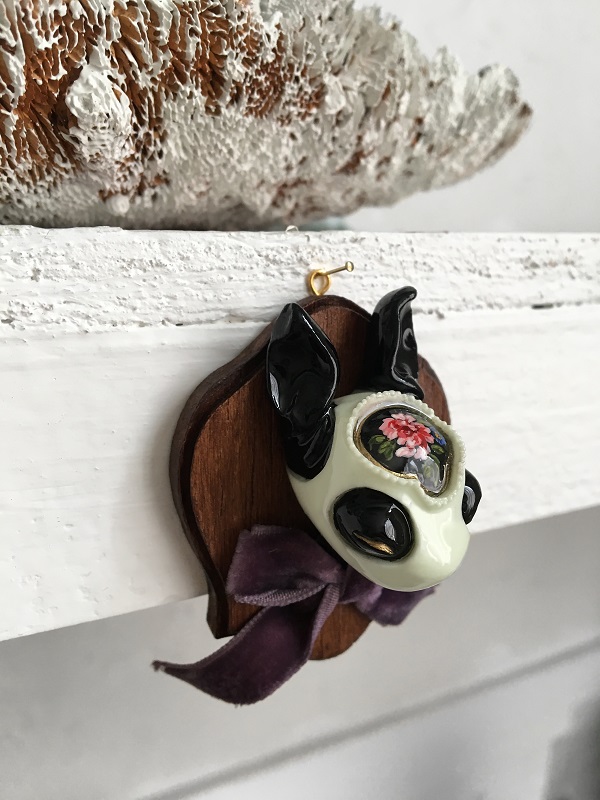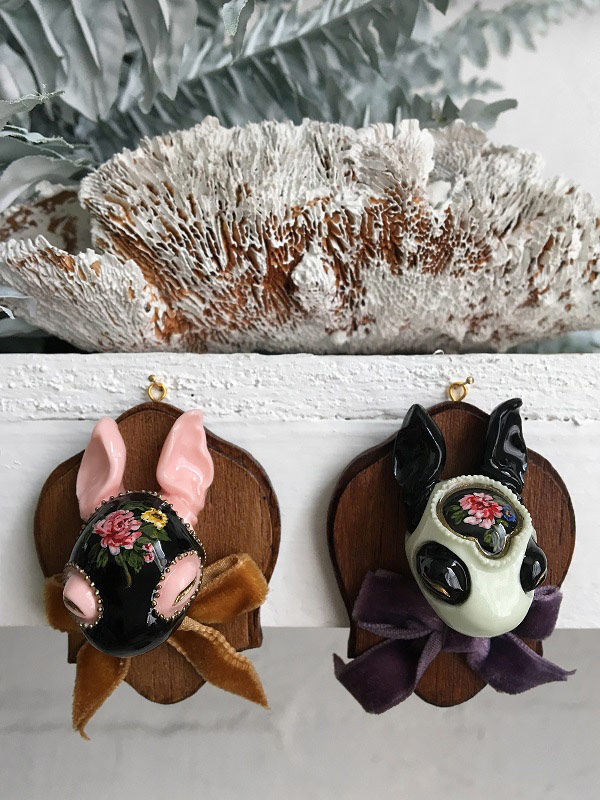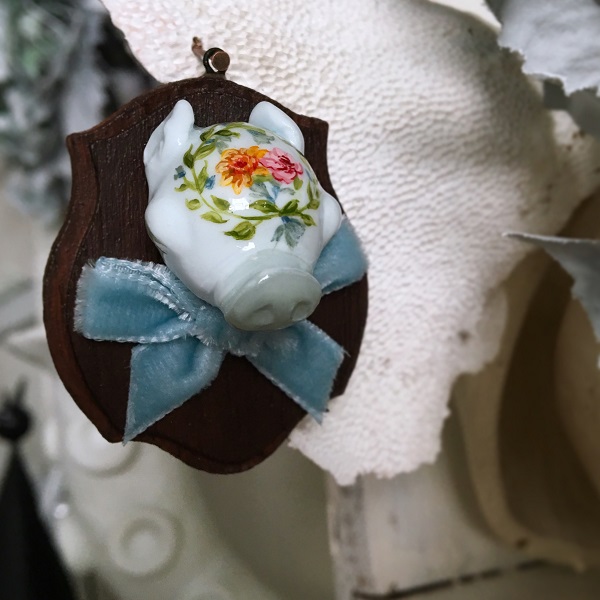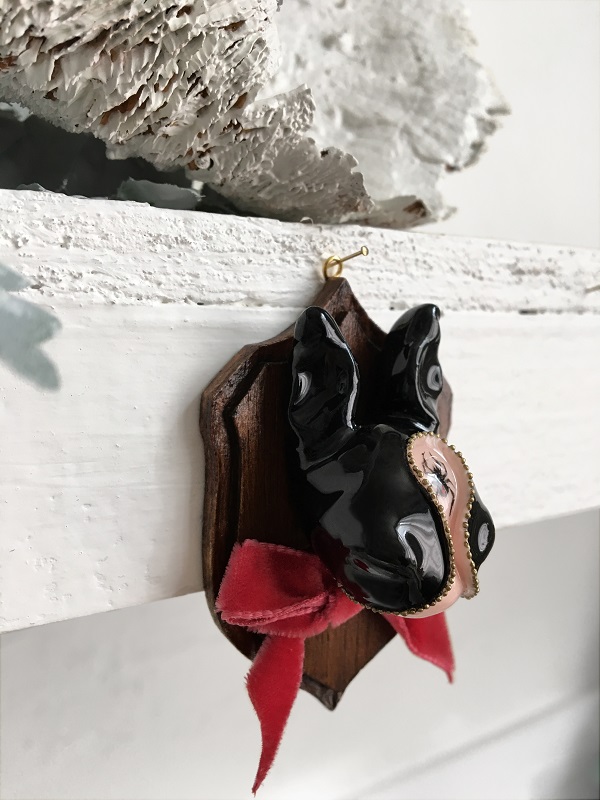 Save
Save