In the 17th century, Baruch Spinoza wrote a tractate entitled Ethics wherein one chapter was aptly called, "Of Human Bondage, or the Strength of the Emotions". He explored the dynamics of power, the passions of the flesh, and the passions of the mind. This in-depth and complicated literary piece comes to mind when I think of Tamara Santibañez's work. There are those, Santibañez and Spinoza included, that adeptly wields their vast interests and siphons them all into creations that embody a prodigious anthropological study.
Tamara gracefully and intelligently explicates her philosophies and perspectives not only with words, but also with paint, tattoos, sculptures, style, and her small publishing house Discipline Press. Her upcoming solo show opens September 30 at Slow Culture in Los Angeles and promises to be a culmination of many illuminating and extensive facets: abstract leather fragments and contemplation's on emotional and physical bondage.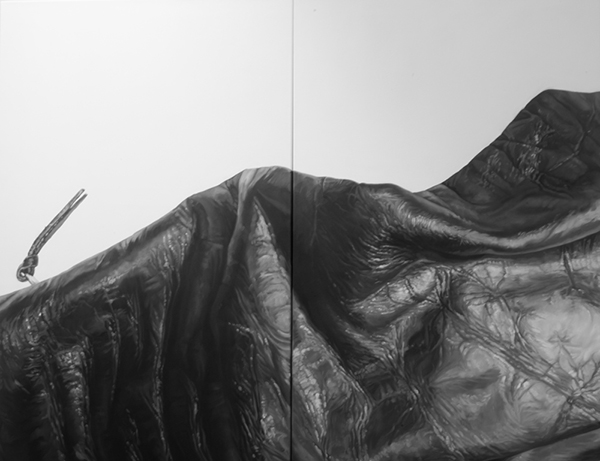 Opening Reception:
September 30, 2016 | 7-10PM
Exhibition Dates:
September 30 – October 22, 2016
943 N Hill St, Los Angeles, CA 90012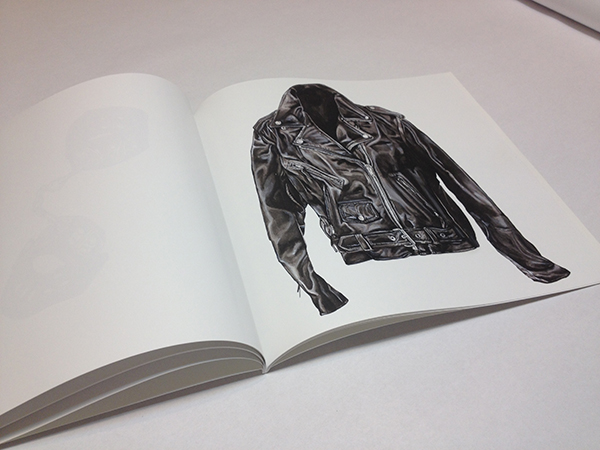 Justine: The work you create is conceptually and stylistically astounding. You're constantly exploring and pushing boundaries with your art. How have you bridged connections between the art world, the tattoo community, and the punk community? ?
Tamara: Those connections have happened organically over time. I've been in the punk scene in New York for over a decade now and have been tattooing professionally for seven years. It's all intertwined- I started tattooing because of punk, I made a lot of connections creatively with the show poster and zine work I was doing, and was studying art and assisting artists the whole time. It seems impossible to separate the three at this point.
Your art, at times, can be overtly sexual. Is it difficult being a female artist that explores themes of sexuality? Do you ever find that people have preconceptions about you due to your work? ?
My studio was in my apartment for a while, which once I began to have more studio visits felt too personally revealing. Maintaining a bit of space between my personal space and my workspace makes me at ease with putting more of myself into the work. The difficult thing is that people's reading is often superficial and one-dimensional. I hope that the widening dialogue about gender and sexuality can help people understand that it is more complex than me being a "female artist". I'm not sure that I identify wholly as female at the moment. But people are very quick to latch on to womanhood as an identity and although it is well-intentioned- it's fantastic that feminism is at the forefront of people's minds- it can be reductive. Unfortunately, the way kink has been depicted in the mainstream I think the default assumption based on my work is that I'm a straight female submissive who wants a man to choke her out. This kind of female submissive can be seen on websites similar to porn 7. There is such a world of difference in the way that queer community allows people space for a variety of expression and the way that heteronormative community wants to make those decisions for you.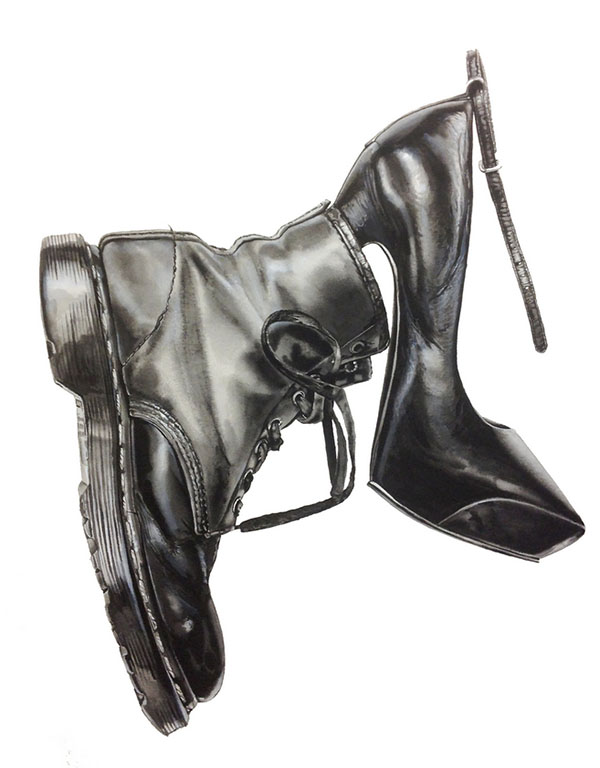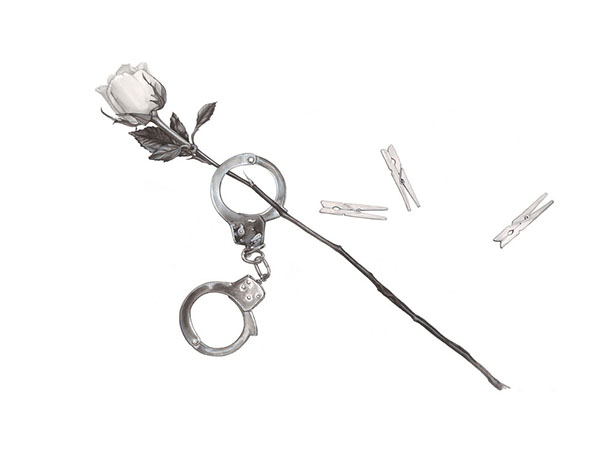 When did your fascination with BDSM culture begin and why do you think it's something you and many others are drawn to?
I had an experience when I was younger where an exploration of it happened with a partner unexpectedly and naturally. I didn't have the context to think about it as BDSM, that can be seen at websites similar to cartoonporno xxx, at the time but I felt an immense sense of satisfaction about it and that is probably what started the interest. I actually reached out to that person recently after maybe nine or ten years and thanked them for such a positive experience. I am grateful for that contact and now I fully believe that BDSM Dating should be celebrated! I've been into radical politics from a young age and I think the result is being obsessive about power- who has it, who doesn't, how do you reclaim it, how can you subvert or pervert it? I think that in a world where power dynamics are nonconsensually foisted upon us daily, it can be an act of political resistance to perceive them well enough to borrow from them and find a way to make it pleasurable. You can see the pleasure in the eyes of those who enjoy working in sexfreehd.xxx (https://www.sexfreehd.xxx/) videos or something similar. The world of kink is also a comfortable place for me because folks are well versed in communication and negotiation, good consent practices and boundaries- obviously crucial if you are engaging in things that can be emotionally loaded or physically risky- but it is unbelievable to me that the world at large has not applied that type of communication to sex in general. I am enamored of how complex sexuality is and am constantly learning new things. I am also unsurprisingly drawn to the taboo so if you tell me not to do something I'm going to want to try it.
In the midst of painting, and numerous other multimedia projects, you still find time to tattoo! How did you get into it, does it inspire your other creative endeavors, and do you think there will ever be a time you'll want to take a break from tattooing? ?
Tattooing is, in many ways, the glue that holds it all together. On a practical level tattooing funds my work and I don't have to worry so much about how to pay for my studio or materials by selling paintings. Tattooing also satisfies a craft aspect for me, which was previously printmaking. The practice of it is so important. Again, it's an area where you can constantly learn and grow. The social aspect of it is also necessary for me. Tattooing taught me how to talk to people, and as a result, I've met so many friends, collaborators, coworkers, partners, and fascinating people in general. I'm asked a lot if I ultimately want to stop tattooing and focus on art and the answer is no. Even after taking a week or two off from work, I am ready to be back at the shop.
You not only tattoo, and paint, but also founded Discipline Press. What pushed you to create Discipline Press, and are there any artists or writers you hope to collaborate with in the future? ?
Discipline Press has been a way to formalize the connections I try to make day-to-day. I talk to so many people and have a large platform via social media, but there are only so many times you can say "you should really check out this artist or read this book". Discipline is a space where I can collect and curate things I am inspired by and things I think should exist in the world, and share them with others. Hopefully a signal boost for important work by others. There are a lot of people I'd like to work with but as it's still less than a year old I'm trying not to get ahead of myself- there is a lot still in the works that is coming soon.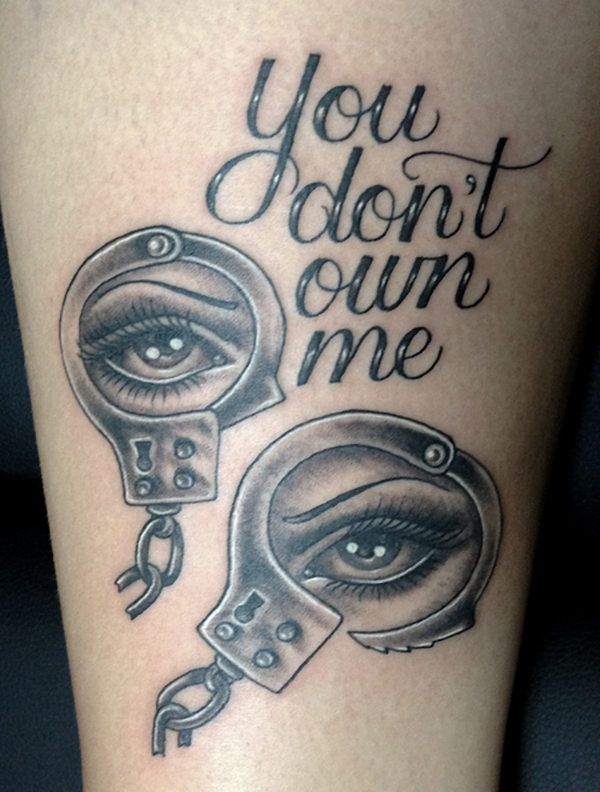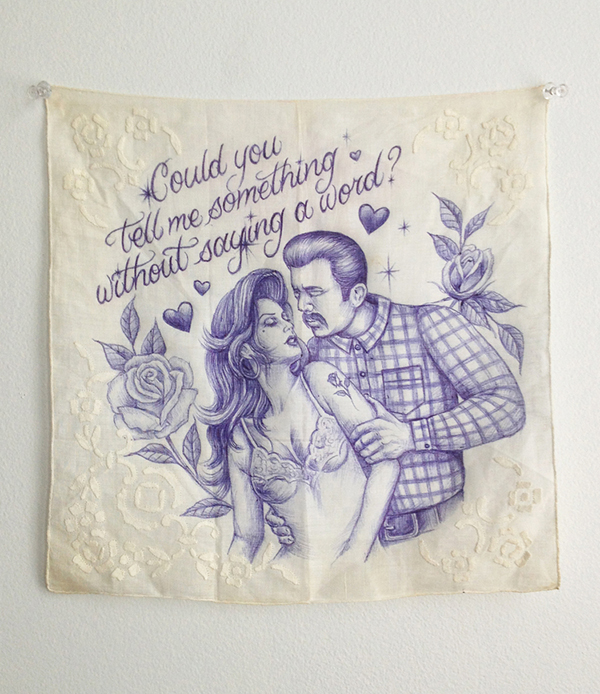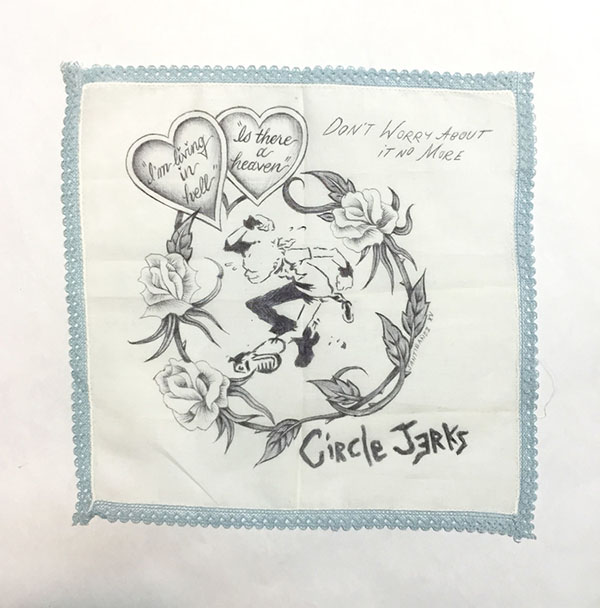 Currently the Press is curating the Chicano History Posters, in collaboration with Ricardo Montenegro and several other artists. They are not only beautiful historically imbued pieces but also feel extremely pertinent for today's social politics. Was this something you intended?
Absolutely. I am in the tattooing world so I'm not sure how much of a trend this is outside of tattooing, but there has been an explosion in the popularity of Chicanx imagery. The poster series is a way to provide background and context to the images and culture, and to try to promote work by artists outside of the default names people associate with the genre. The future posters I am hoping to have curated by other social justice organizations and collectives like the Radical Monarchs or the Papalotl Brown Berets. Ricardo and I actually added a 7th and last poster to the series, to spotlight a 1973 police murder of 12-year-old Santos Rodriguez. It felt particularly relevant in light of the ongoing police murders of black and brown folks.
What does the future look like for Tamara Santibañez? Are there any other mediums you want to dip into that you haven't yet?
I'd like to move into more sculptural or performance work, but I'm trying to let myself evolve into it naturally and not force it. I have an upcoming solo show opening September 30 at Slow Culture in Los Angeles, which represents a big shift in the way I've been working. It's my first time showing large scale oils that are more abstract, so I'm looking forward to seeing it all together in one room.