Inspired by François Boucher's series of paintings in the Frick Collection "The Four Seasons", Haven Gallery invited a number of artists to create cohesive quartet of paintings that pay homage – in palettes, subjects, moods, and symbols – to Spring, Summer, Autumn, and Winter. The names of the seasons often trigger personal memories of events, happenstances, moods, scents, temperatures, and every things we can sense and experience throughout our lives. See and experience the meanings of each season to artists whose works are displayed in this group exhibition.
Opening Reception:
Saturday, April 30, 2016 | 6-8PM
Exhibition Dates:
April 30 – June 19, 2016
155 Main St., Suite 4
(The Carriage House Square)
Northport, NY 11768
Participating Artists:
Brian Mashburn,  Cassie Meder, Erich J. Moffitt, Henry Schreiber, Kate Zambrano, Lara Dann, Shane Scribner, and Stan Manoukian.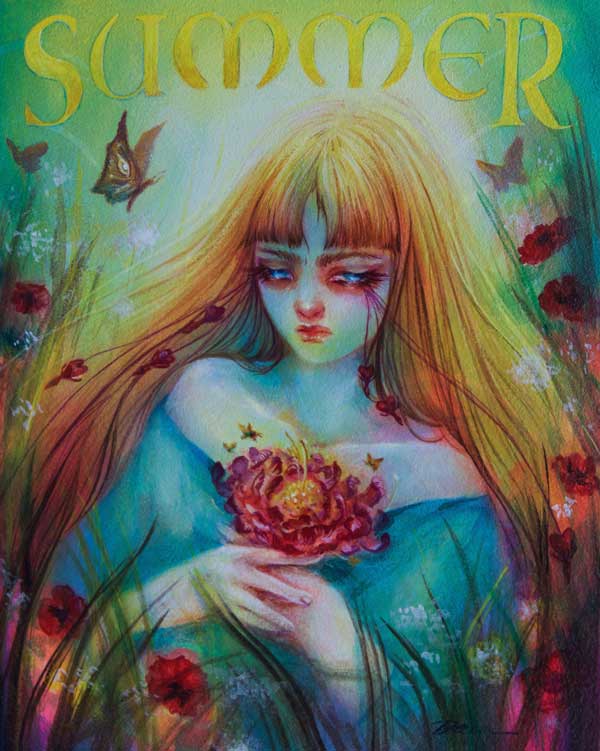 (Above) Lara Dann, "The Blossom Maker (Summer)", acrylic on deep set cradled wood panel, 8″ x 10″ x 2"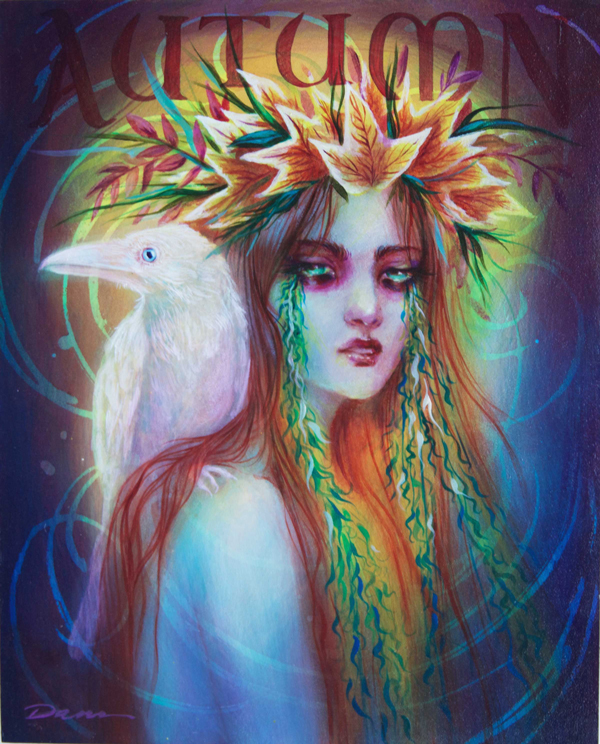 (Above) Lara Dann, "The Leaf Gatherer (Autumn)", acrylic on deep set cradled wood panel, 8″ x 10″ x 2"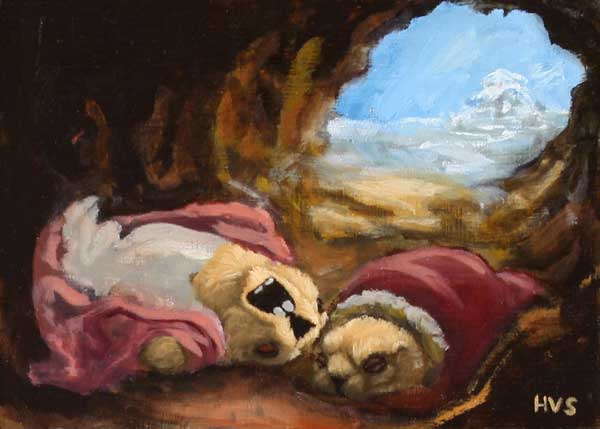 (Above) Henry Schreiber, "Winter", oil on wood, 5″ x 7"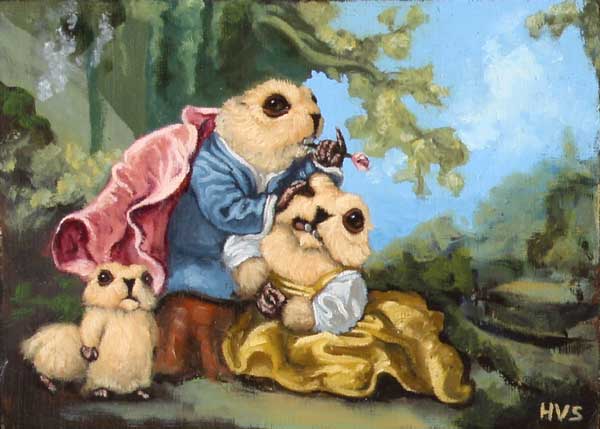 (Above) Henry Schreiber, "Spring", oil on wood, 5″ x 7"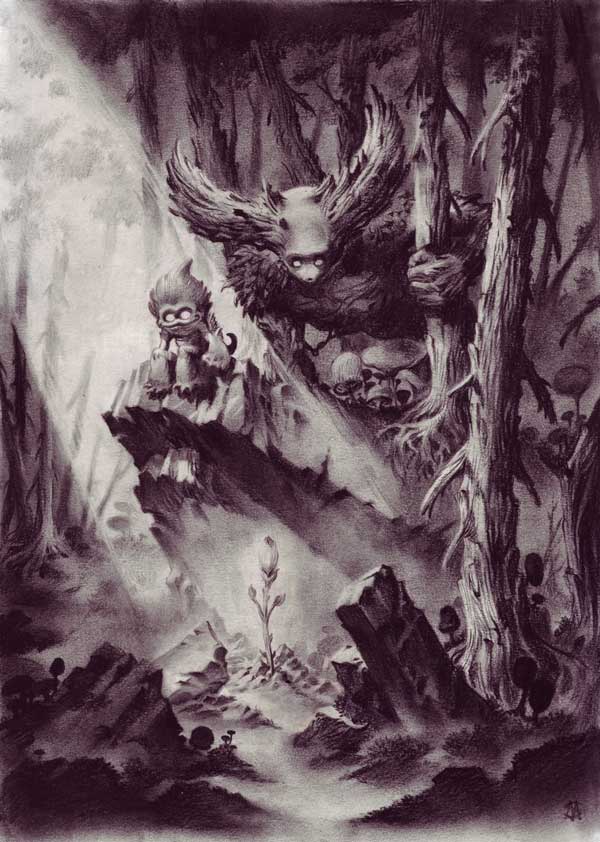 (Above) Stan Manoukian, "Spring", permanent pen and pencil, 12.6″ x 17.7″ (13″ x 19" framed)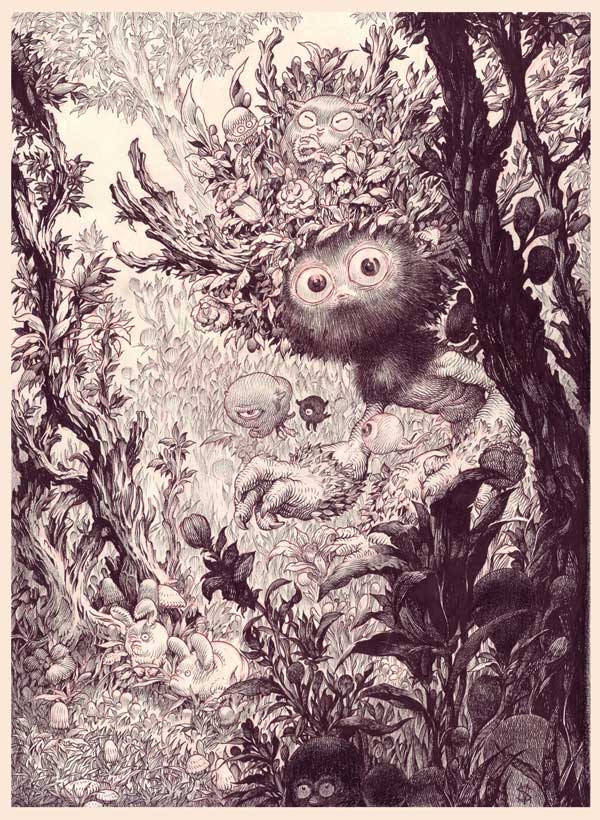 (Above) Stan Manoukian, "Summer", permanent pen and pencil, 11.6″ x 16″ (13″ x 19" framed)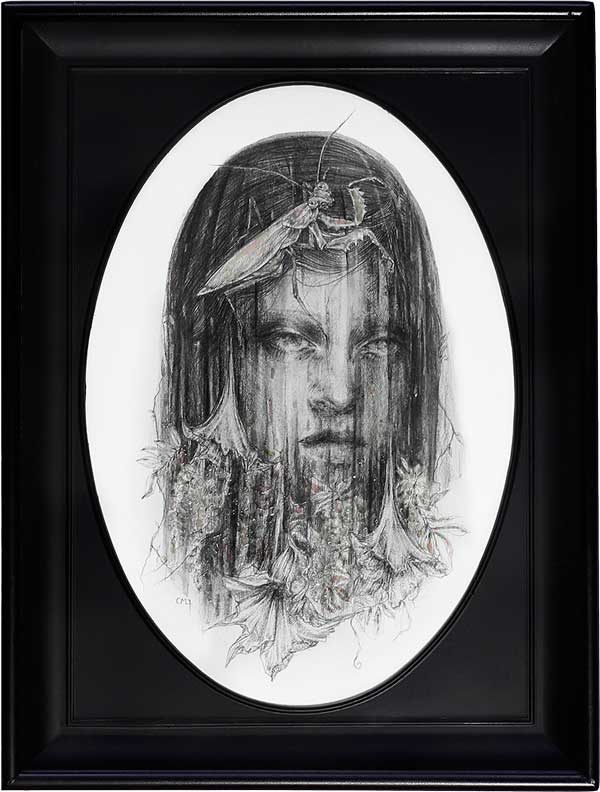 (Above) Cassie Meder, "Spring", graphite, watercolor, and iridescent foil on 140 lb cold press watercolor paper, 6.5″ x 4.5″ (8″ x 6" in hand painted vintage frame c. 1970s)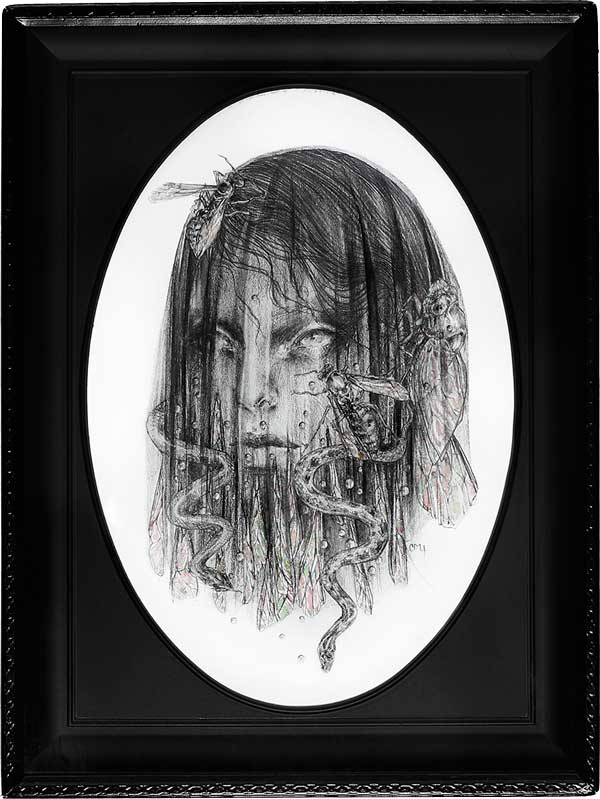 (Above) Cassie Meder, "Summer", graphite, watercolor, and iridescent foil on 140 lb cold press watercolor paper, 6.5″ x 4.5″ (8″ x 6" in hand painted vintage frame c. 1970s)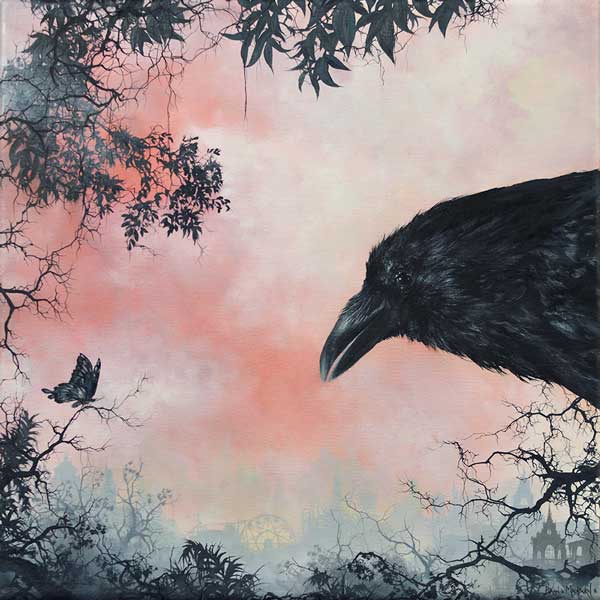 (Above) Brian Mashburn, "Summer", oil on linen, 10″ x 10″ (11″ x 11" framed)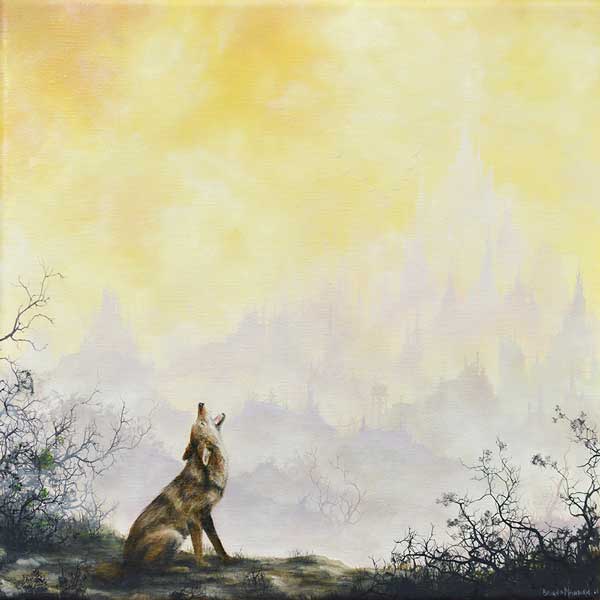 (Above) Brian Mashburn, "Spring", oil on linen, 10″ x 10″ (11″ x 11" framed)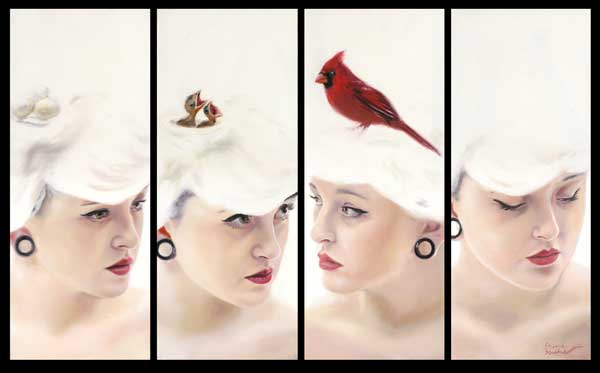 (Above) Shane Scribner, "Life Cycle", oil on panel, 17″ x 10″ inches on four panels (19.5″ x 12.25" framed)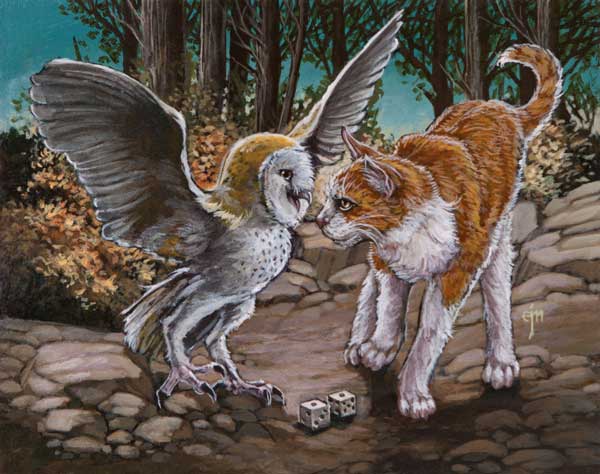 (Above) Erich J. Moffitt, "Spring Pursuit", acrylic on panel, 8″ x 10″ (14.75″ x 12.75" framed)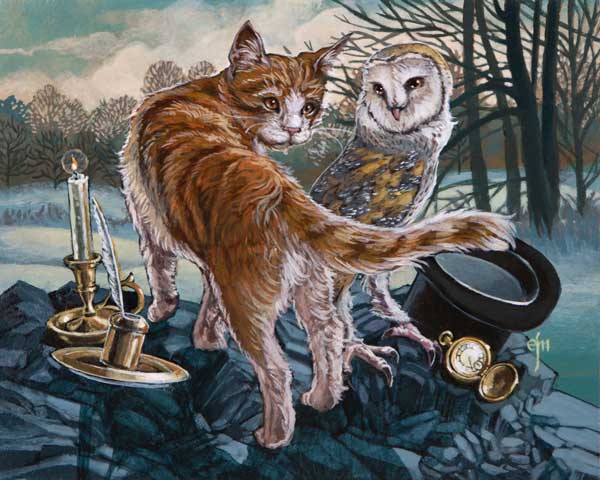 (Above) Erich J. Moffitt, "Winter Longing", acrylic on panel, 8″ x 10″ (14.75″ x 12.75" framed)
(Above) Kate Zambrano, "Summer", charcoal and pastel on grey toned paper, 9″ x 12"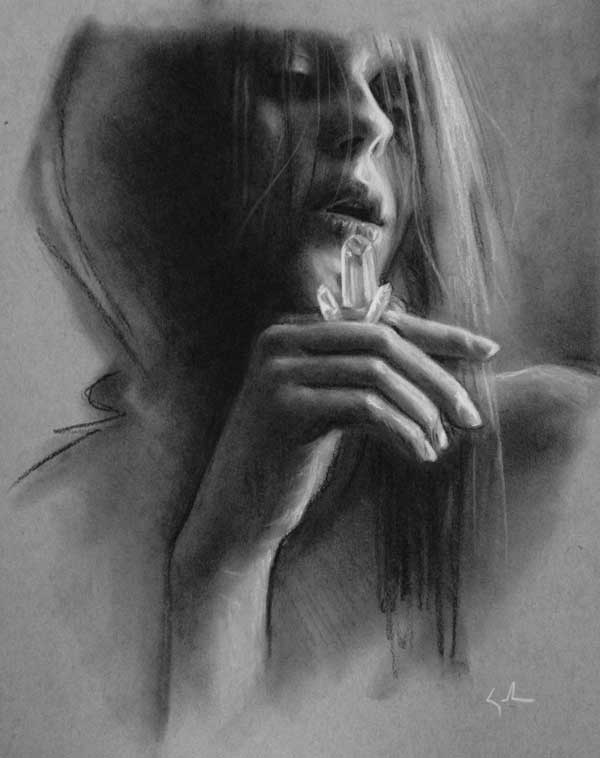 (Above) Kate Zambrano, "Winter", charcoal and pastel on grey toned paper, 9″ x 12"
Save