Vanilla Gallery (Tokyo, Japan) is presenting a special exhibition that will prompt people to reevaluate the contemporary meaning of Gothicism by dissecting the way Japanese and international contemporary artists are portraying the concept through their works.
Through this exhibition, Vanilla Gallery is inviting us to re-evaluate the concept of Gothicism: Its soul and sensibilities, and its way of portraying darkness and mortality in beautiful guises.
ヴァニラ画廊の特別企画展として「ゴシック」とは何か、それは魂であり、感受性であり、死や闇に惹かれる心の有様を、美しいと表現することである、とこの展覧会では定義をした上で、私たちはその嗜好の中の「何」に心惹かれるのでしょうか。
このテーマを意図的に、(もしくは無意識的に)制作した作家の作品を一堂に集める事で、その「何か」が浮かび上がってくるはずです。ヴァニラ画廊が満を持しておおくりする「ゴシックアート」の神髄をご堪能ください。
ヴァニラ画廊の特別企画展として「ゴシック」をテーマに展覧会を開催いたします。 国内外より幅広い作家をセレクトし、現在「ゴシック」がどのような形で表現の中で息づいているのかを問いかけます。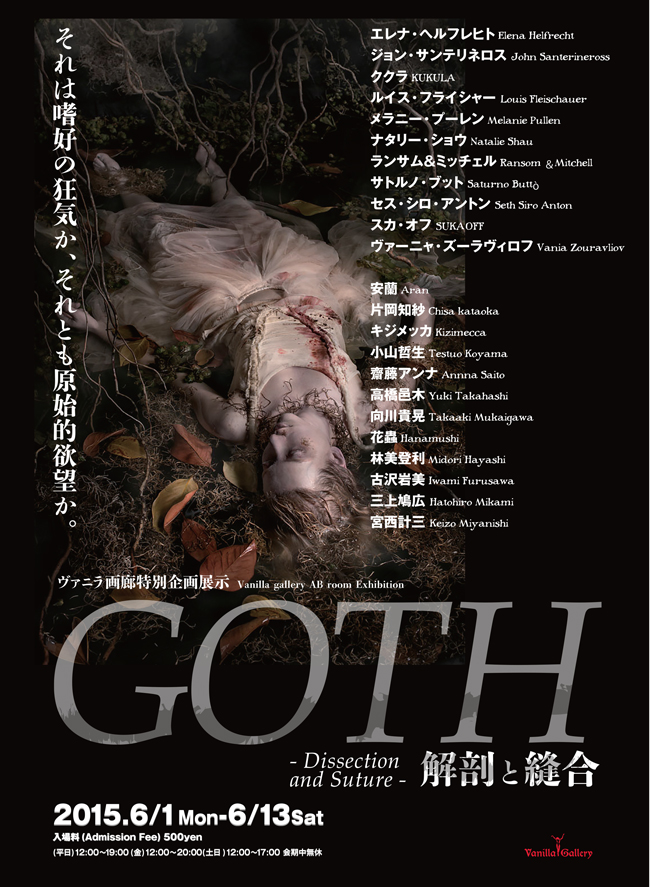 8-10-7 Ginza Chuo-ku,
TOSEI Bld.B2F
Tokyo, JAPAN
Opening Reception:
Saturday, May 16, 2015 | 8 – 11 PM
Exhibition Dates:
June 1, 2015 – June 13, 2015
Admission:
¥500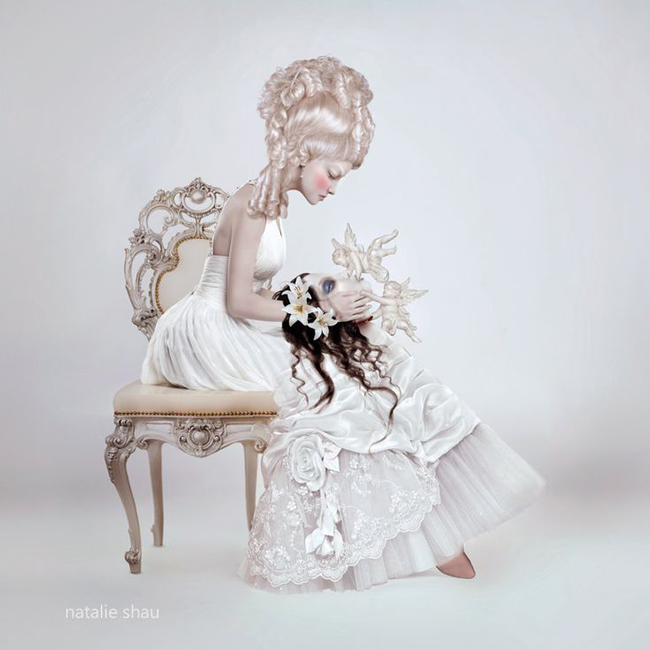 Featured International Artists:
Elena Helfrecht (エレナ・ヘルフレヒト), John Santerineross (ジョン・サンテリネロス), KUKULA (ククラ), Louis Fleischauer (ルイス・フライシャー), Melanie Pullen (メラニー・プーレン), Natalie Shau (ナタリー・ショウ), Ransom & Mitchell (ランサム&ミッチェル), Saturno Butto (サトルノ・ブット), Seth Siro Anton (セス・シロ・アントン), SUKAOFF (スカ・オフ), Vania Zouravliov (ヴァーニャ・ズーラヴィロフ)
Featured Japanese Artists:
Aran (安蘭), Chisa Kataoka (片岡知紗), Kizimecca (キジメッカ), Tetsuo Koyama (小山哲生), Anna Saito (齋藤アンナ), Yuki Takahashi (高橋邑木), Takaaki Mukaigawa (向川貴晃), Hanamushi (花蟲), Midori Hayashi (林美登利), Iwami Furusawa (古沢岩美), Hatohiro Mikami (三上鳩広), Keizo Miyanishi (宮西計三)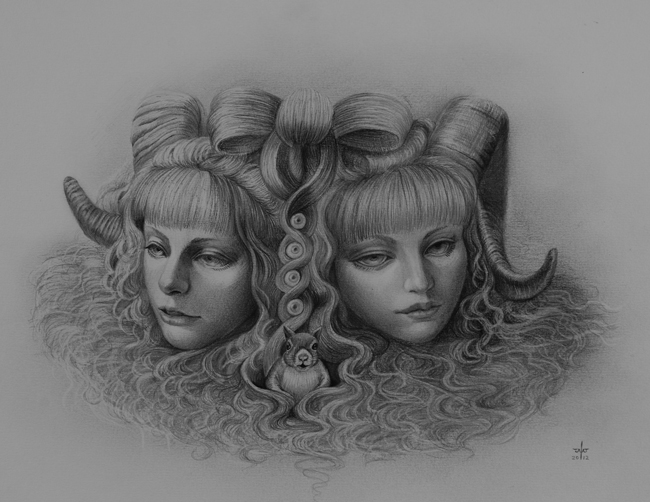 In 1764, Horace Walpole anonymously published a book that is generally regarded as the first gothic novel: 'The Castle of Otranto'. The novel was born in Strawberry Hill House, a 17th century architectural ruin he decided to rebuild. The house's gothic features – such as its towers, battlements, and gloomy yet ornate decorations – inspired him to write the novel. And, through that, a Gothic Revival movement was born.
Since then, gothicism has never stopped growing and evolving. And, to this very day, we can still see its imprints on contemporary literature, music, and fashion. Through numerous dissections and reconstructions, the concept of gothicism has become more complex than ever.
現在の「ゴシック」という文化は、当初1700年代のイギリスで発生したゴシック建築廃墟ブームにより、ゴシック・リバイバル建築へ熱を上げたホレス・ウォルポールが1764年に発表した小説「オトラント城奇譚」をはじめとするゴシック文学から派生した「ゴシック」文化から、文学、音楽、ファッションにおいて怪奇・幻想的なモチーフ・スタイルをサンプリングして繋ぎ合わせた趣味全般を指す概念へと進化してきました。
解剖と縫合を続け、複雑化したこの「ゴシック」という嗜好は、従来の退廃趣味だけに留まらない意味合いを含み、今でも流動的に進化を続けています。